The Controversial Sketch Comedy Everyone's Binging On Netflix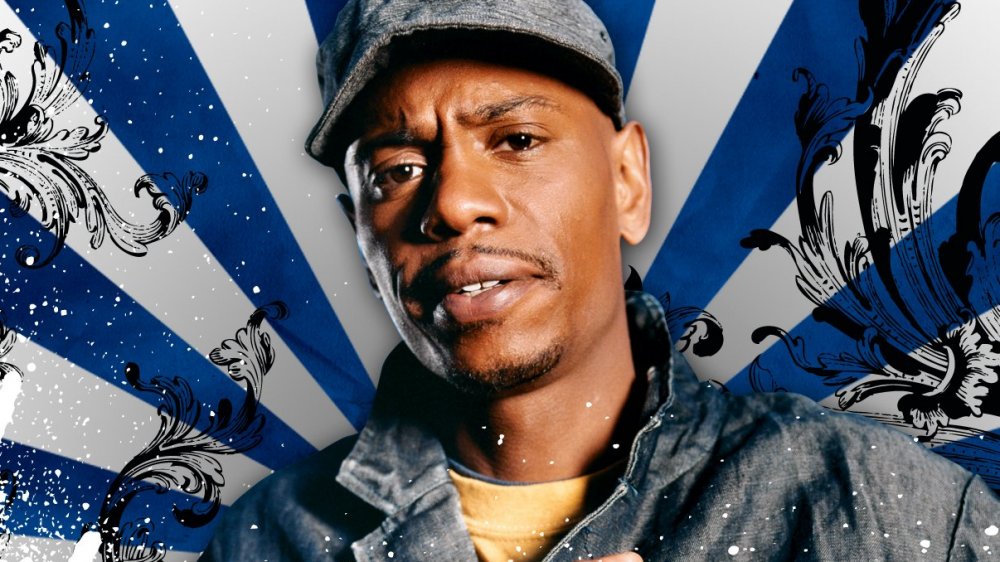 Comedy Central
The sketch comedy series that made waves nearly two decades ago is back with a bang. 
Chappelle's Show, the hit Comedy Central show created by comedians Dave Chappelle and Neal Brennan, premiered on Netflix on November 1, and it's already scoring big ratings, landing a spot on the streaming platform's Top 10 TV Shows in the U.S. list.
When the show originally aired in 2003, it was quickly putting out sketches that were both hilarious and controversial, and, nearly 20 years later, are still considered iconic. Some of these sketches include "Charlie Murphy's True Hollywood Stories," "Racial Draft," "Frontline—Clayton Bigsby," and "The Wayne Brady Show." 
The widespread critical acclaim at the time was matched with huge ratings; according to Entertainment Weekly, in 2004, Chappelle's Show was the top-rated program in its time slot for men 18-34 and averaged 3.1 million viewers each week. In addition to South Park and The Daily Show, Chappelle's Show became another juggernaut in Comedy Central's stacked lineup. 
Dave Chapelle made a huge comeback after leaving Chapelle's Show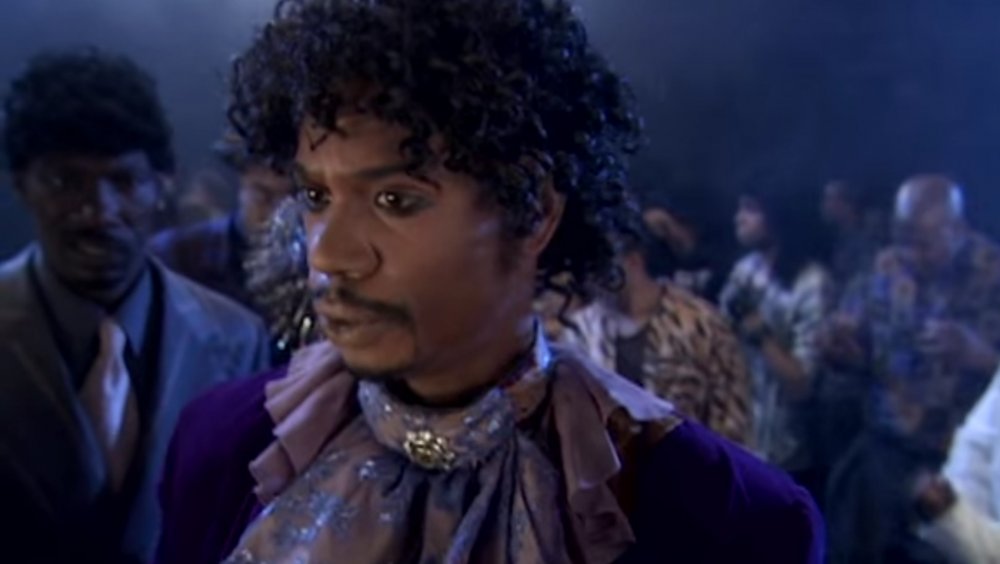 Comedy Central/Netflix
Controversy soon surrounded the series, however, after Chapelle walked away from his powerhouse sketch show and a $50 million deal. The catalyst for his leaving was an uncomfortable feeling he felt while filming sketches that involved several racist "pixie" characters (via Time). At one taping, a white man watched and laughed louder and longer than Chapelle wanted. "When he laughed, it made me uncomfortable," Chappelle told Time in 2005. "As a matter of fact, that was the last thing I shot before I told myself I gotta take f****** time out after this. Because my head almost exploded."
But after Chapelle left, the allure of his hit show continued to grow. When the comedian wanted to return to the public eye a decade later, Netflix was waiting and signed him to a lucrative deal worth $60 million, as reported by Business Insider. As part of the deal, Chapelle would release three new stand-up specials. He's since filmed and released a few more than that – The Age of Spin, Deep in the Heart of Texas, Equanimity, The Bird Revelation, and Sticks & Stones. 
Though Chapelle has faced controversy and criticism for his stand-up specials over the last few years, it seems the $50 million deal he walked away from at Comedy Central has been paid back in spades over at Netflix.