Troubling News Drops For Jackass 4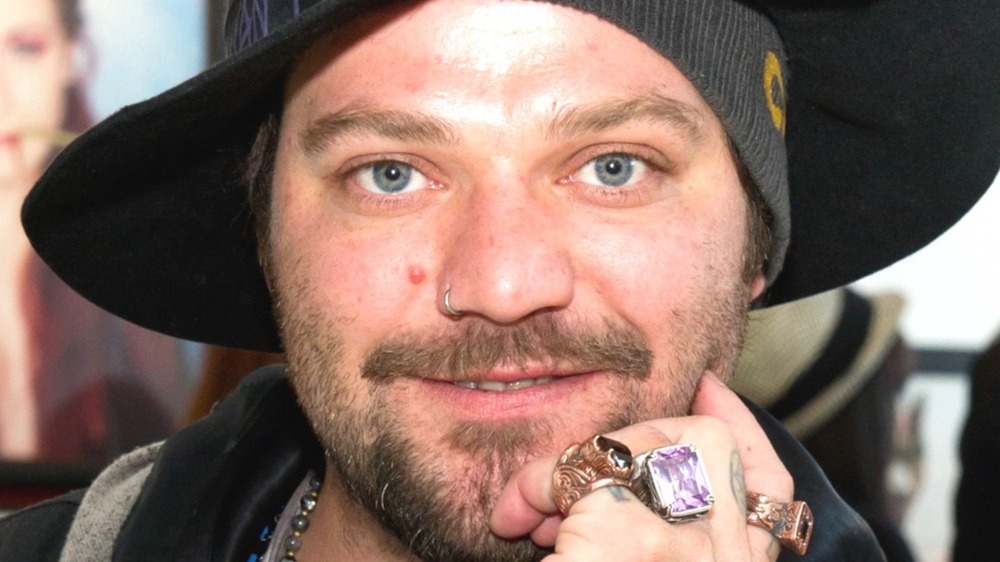 Gilbert Carrasquillo/Getty Images
Into each life, some kicks to the groin must fall. Generally, in the case of the makers of Jackass, these blows have been literal, but a new development facing the franchise's fourth cinematic entry has the production figuratively clutching its crotch.
It appears that longtime Jackass alum Bam Margera will no longer be a part of the forthcoming sequel, Jackass 4. This news comes courtesy of a series of since-deleted social media posts the skateboarder and Viva La Bam star uploaded to Instagram on Thursday. The reason, by Margera's reckoning, is peculiar, at least on paper.
"[Jackass] was like my family, that won't let me in because they say I'm out there being a jackass on TMZ," Margera relayed in his video. "So I can't be in Jackass because I'm out there being a jackass?"
While the 41-year-old performer has undoubtedly had more than his fair share of run-ins with tabloid reporters, it seems clear from some of his further remarks that the issues run deeper than frat-approved hijinks.
Bad news for Bam fans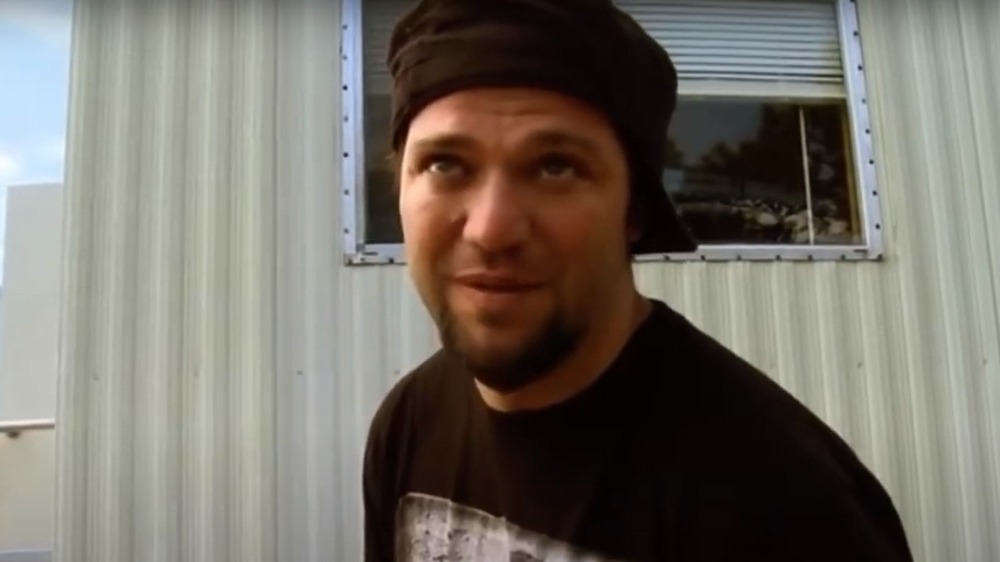 Paramount
According to LAD Bible, Margera went on to describe what he felt was unfair treatment from producers at Paramount, including mandatory drug tests and the collection of footage in which he took antidepressants. In three expletive-laden Instagram testimonials posted on February 11, which he attributed in part to having been inebriated at the time of their posting, Margera asked "Who the f*ck cares if I'm drunk as hell anymore?" Jackass has put me through hell on f*cking wheels for a year-and-a-half." He continued on to call for a boycott of the upcoming sequel, ask followers for donations via Venmo, and outline his suicidal ideations.
On February 12, TMZ reported that Margera returned to social media to announce that he would be seeking treatment for his manic bipolar disorder, describing his posts from the previous day as "bat sh*t bonkers f*cking crazy" and voicing that there were no hard feelings about his removal from Jackass 4.