Here's Who Fans Want To Replace Gina Carano In The Mandalorian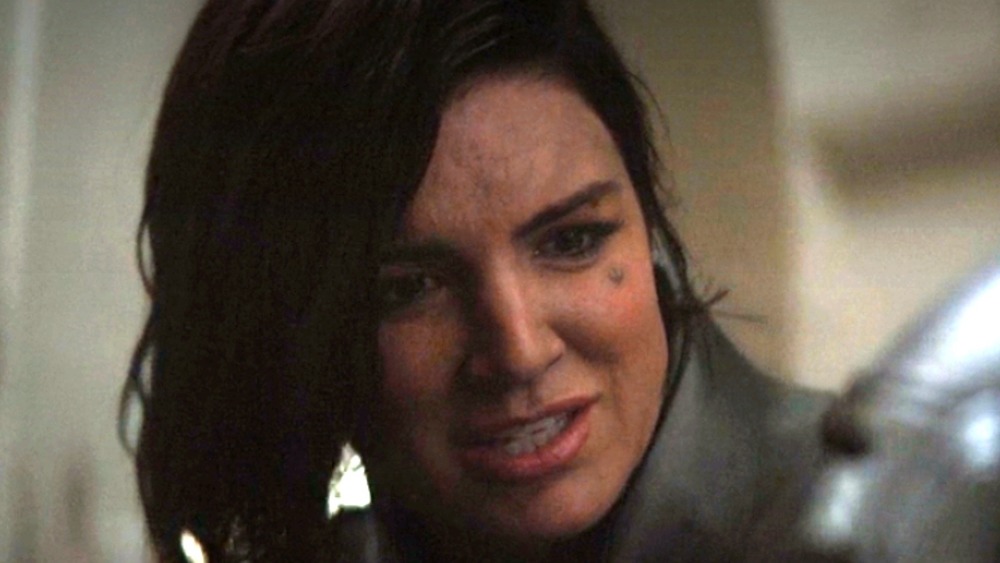 Disney+/Lucasfilm
The Mandalorian is going to look a little different in its third season than it did in its first two, following the firing of Gina Carano from the show earlier this week. The MMA fighter-turned-actress played Cara Dune — one of the few in-show allies of Pedro Pascal's Mando — on The Mandalorian seasons 1 and 2. Carano was publicly fired from the series on Wednesday following some controversial social media posts, which Lucasfilm went on record to call "abhorrent and unacceptable." So, pretty definitive.
Predictably, there's been constant talk ever since Carano's firing about how The Mandalorian season 3 should handle her absence. People have debated whether they should simply cast another actress as Cara Dune, or if the show should create another female character as a replacement for Dune. With that in mind, some Star Wars fans have already come up with a possible replacement for Carano on The Mandalorian, and it's an actress who has more than enough experience playing female warriors on TV.
Is it time for Xena to show up on The Mandalorian?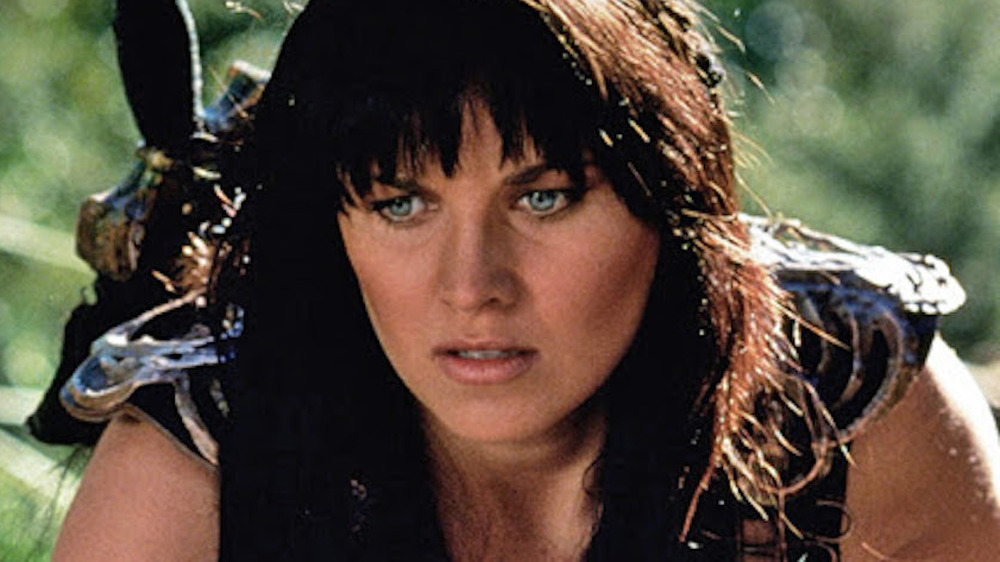 NBCUniversal TV
A veritable legion of Star Wars fans has made waves the past few days for their Cara Dune recasting ideas, and one of the most popular candidates mentioned is none other than Xena: Warrior Princess star Lucy Lawless.
One of the original social media posts to mention Lawless' name even went so far as to ask if The Mandalorian season 3 could just "cast Lucy Lawless as Cara Dune and pretend it was her the whole time?" The proposal has garnered major support among Star Wars fans, with many arguing that Lawless' onscreen persona would make her a perfect addition to The Mandalorian's cast. Basically, it works whether she's playing a recast version of Cara Dune or a new character altogether.
Indeed, Lawless is one of the rare actors who could easily embrace The Mandalorian's action-packed style of storytelling, and lighthearted, adventurous tone. Not only did she play the aforementioned Xena, warrior princess, she's also held roles on other high-profile genre shows like Spartacus, Ash vs. Evil Dead, and Battlestar Galactica. All in all, it's hard to imagine another actress more well-equipped to handle the demands of The Mandalorian.