The Mandalorian Fans Get A Small Hint About Season 3's Release Date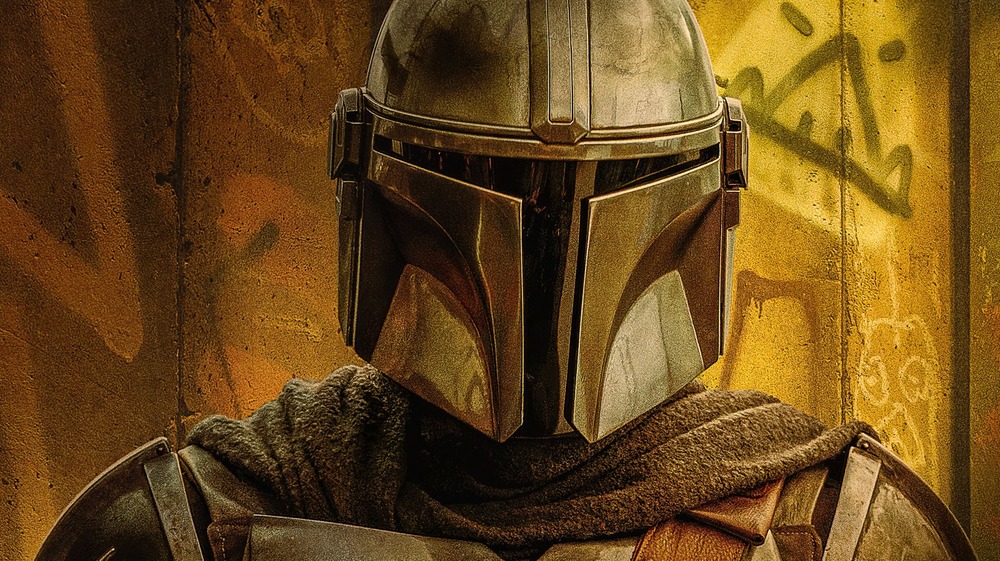 Disney/Lucasfilm
The Mandalorian's second season is over. Fans have thrilled at the live-action debuts of animated favorites Bo-Katan Kryze (Katee Sackhoff) and Ahsoka Tano (Rosario Dawson), they've cheered the return of Boba Fett (Temuera Morrison), and they got so excited about the surprise cameo in the season finale that they straight up broke Disney+.
Are Mandalorian fans satisfied? Heck no — they're already wondering when the show's third season is coming out. Thankfully, we now have some leads about when we can expect to learn the fate of Grogu, Din Djarin (Pedro Pascal), and that Mandalorian Darksaber.
As we learned during Disney's recent Investor Day presentation, Disney+ is going to be flooded with new Star Wars projects over the next couple of years. When are those shows all coming out? A lot of them remain in the "TBD" column, but at the very least, we know the animated Star Wars: The Bad Batch is coming out in 2021. So, does that mean The Mandalorian's third season will arrive next year, too? Not so fast!
How The Book of Boba Fett impacts The Mandalorian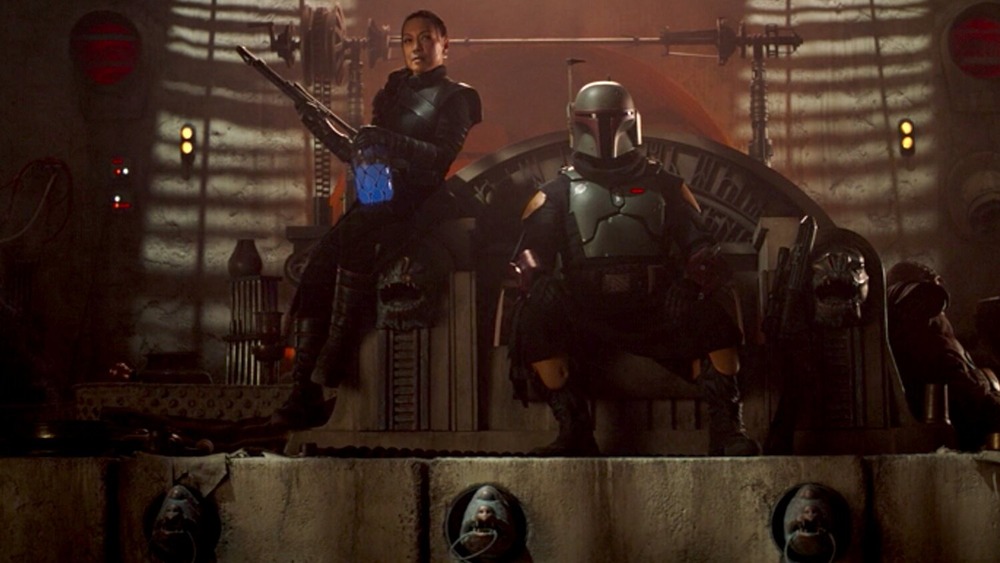 Disney/Lucasfilm
Even after the wave of new content announced during Disney's Investor Day, a post-credits scene after the season finale of The Mandalorian offered up a stealth announcement of a new spin-off series: The Book of Boba Fett, set to premiere in December 2021. In an interview with Good Morning America, show creator Jon Favreau shed some light on the impact this Boba Fett show will have on the future of The Mandalorian.
Favreau confirmed that Boba Fett is currently in production, "and then we go into production right after that on The Mandalorian, back with the main character that we all know and love." This clears up some confusion fans had in the wake of that post-credit scene regarding whether the tale of Boba Fett and Fennec Shand would arrive in addition to The Mandalorian season 3, or if it was season 3.
The other thing Favreau's explanation tells us is that The Mandalorian's third season is almost certainly not destined for a 2021 release. Still, if the two shows are filming back-to-back, it stands to reason that they may air one right after the other. There's a real possibility that Favreau and company are planning to fill the Disney+ schedule with non-stop Star Wars offshoots laid end-to-end, not unlike the current plans for the Star Trek franchise on CBS All Access. Assuming that The Book of Boba Fett is approximately the same length as a season of The Mandalorian, we can expect roughly two months of Boba starting in December, making February 2022 our likeliest target for The Mandalorian season 3.
We'll keep scanning the galaxy for more official information about The Mandalorian, The Book of Boba Fett, and the rest of the Disney+ Star Wars slate as it becomes available.