WandaVision: What Monica's Bloodwork Really Means For Her Super Future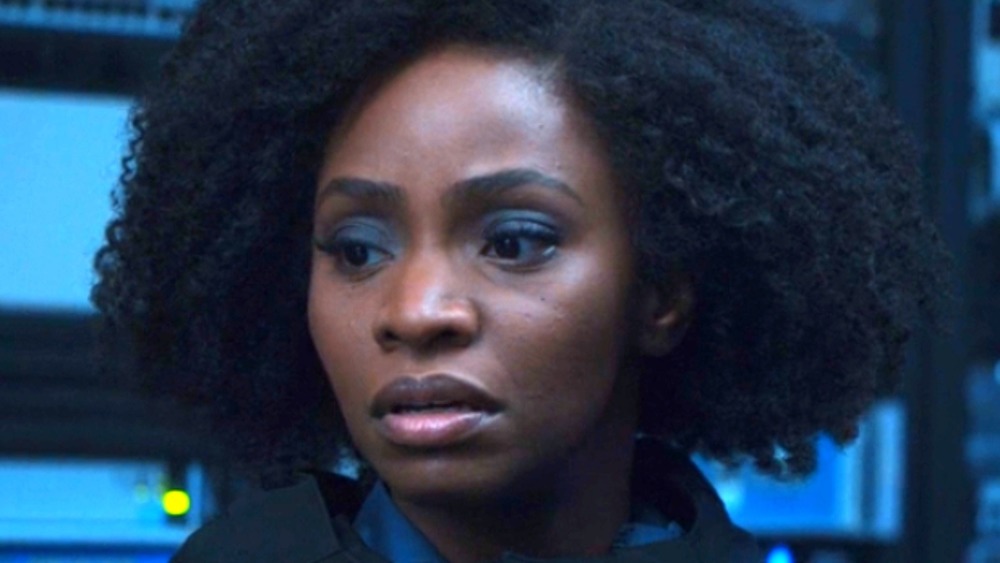 Disney+/Marvel Studios
Contains spoilers for WandaVision episode 6
In this week's new episode of WandaVision, "All-New Halloween Spooktacular!", Wanda Maximoff (Elizabeth Olsen), Vision (Paul Bettany), Tommy and Billy (Jett Klyne and Julian Hilliard), and the strange uncle Pietro (Evan Peters) are celebrating the one holiday where you can be whoever you want. While Pietro stirs up trouble, Wanda and Vision are having relationship troubles, and the twins experience some super-powered developments. As we progress through the '90s and into the 2000s, the episode features a lot of comedy, styling, and other characteristics linking it to classic shows about middles like Malcolm in the Middle and The Middle.
Outside of Westview, S.W.O.R.D. deals with the fallout of their interaction with Wanda, and not in the best way. Director Hayward (Josh Stamberg) exiles Monica Rambeau (Teyonah Parris), Darcy Lewis (Kat Dennings), and Jimmy Woo (Randall Park) from the base, adding to the growing suspicions about Hayward's true intentions. Of course, they don't intend to go quietly, and thanks to some quick thinking, the group is able to break away and hack into S.W.O.R.D.'s computer system. While the act brings Darcy and the others new information about S.W.O.R.D.'s master plan, it also gives them access to Monica's blood test results, taken after she was thrown out of Westview.
With the reveal of this new information, Marvel might've just set up Monica's superhero future in the MCU.
Monica's experience in Westview might have imbued her with super powers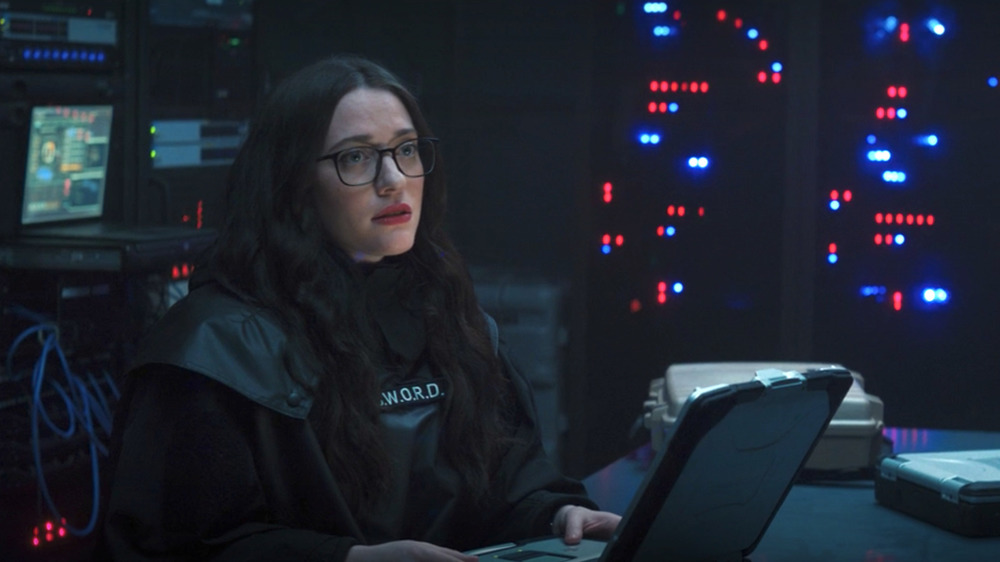 Disney+/Marvel Studios
Darcy reveals that by going in and out of the Hex, as the Westview phenomenon is now called, "The energy inside has rewritten [Monica's] cells on a molecular level twice." She tells Monica, "It's changing you," but Monica doesn't care. She's intent on finishing this mission and saving the town. Beyond that, no one — except for maybe Hayward — knows what exactly this molecular change entails. 
As with everything else in the MCU, this is likely to have long-lasting implications for Monica's future. Although we still don't know what the tension between Monica and Carol Danvers (Brie Larson) is about, Monica is likely aware of Carol's history and how she got her abilities by absorbing energy from an Infinity Stone. In the MCU, Wanda's abilities are created from another Infinity Stone, and now Monica has absorbed some of that power herself. In the comics, Monica gains superpowers through a similar situation when she is bombarded by extra-dimensional energy. As a result, she has a range of abilities, including the power to transform herself into any form of energy on the electromagnetic spectrum. On top of that, she can fly, become invisible, and phase through objects. Monica's powers are obviously vast, and not that dissimilar from Captain Marvel's. Is WandaVision offering us a Monica Rambeau origin story of sorts? It's highly likely.
After WandaVision's first season, the next time Monica will be on screen — as far as we know — is in the Captain Marvel sequel. The film currently has an expected release date of November 11, 2022, and will also feature the big-screen debut of another new character, Ms. Marvel a.k.a. Kamala Khan, played by Iman Vellani.