Where You've Seen WandaVision's Tommy Before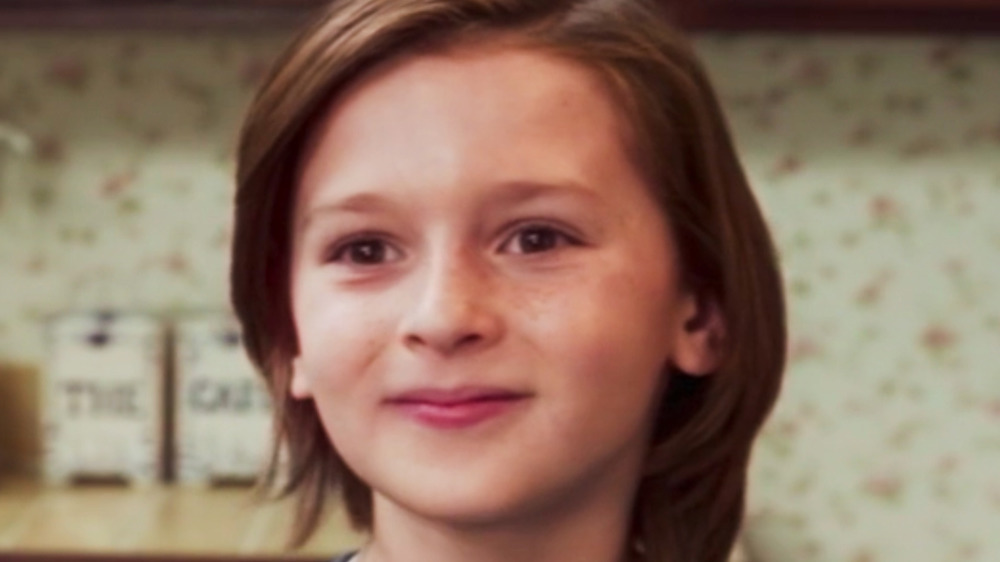 Disney+/Marvel Studios
Contains spoilers for WandaVision
Episode 5 of WandaVision is for the kids. "A Very Special Episode" takes the form of an '80s family sitcom, not unlike Full House, the one that made Elizabeth Olsen's sisters famous before they could sign their own names. It's a full-on family sitcom that features Wanda Maximoff (Olsen) and Vision's (Paul Bettany) color-coordinated twin sons Tommy and Billy, as well as Sparky, a cute little dog who meets a tragic end.
Tommy and Billy are born in episode 3, and in episode 5 they rapidly age, starting as infants then snapping forward to age five during a visit from neighbor Agnes (Kathryn Hahn). They age up again after their mother says they're too young to take care of a dog, morphing into ten-year-old boys before our eyes. The main purpose of Tommy and Billy in the episode is to give their mother, who has the ability to reshape the very fabric of reality, the idea that she can bring her brother Pietro (now played by Evan Peters in a sitcom-style recasting that basically broke the MCU) back from the dead in some way, like she apparently did with Vision.
Tommy and Billy are both played by three different people in the episode. First, we get the baby versions. Then, toothless Tommy at age five is played by Gavin Borders, while Billy is played by Baylen Bieliz. At age ten, Billy is played by Julian Hilliard, and age-ten Tommy is played by Jett Klyne, a young Canadian actor who has already appeared in some notable shows and movies. Here's why this child star looks so familiar.
Jett Klyne is the boy in The Boy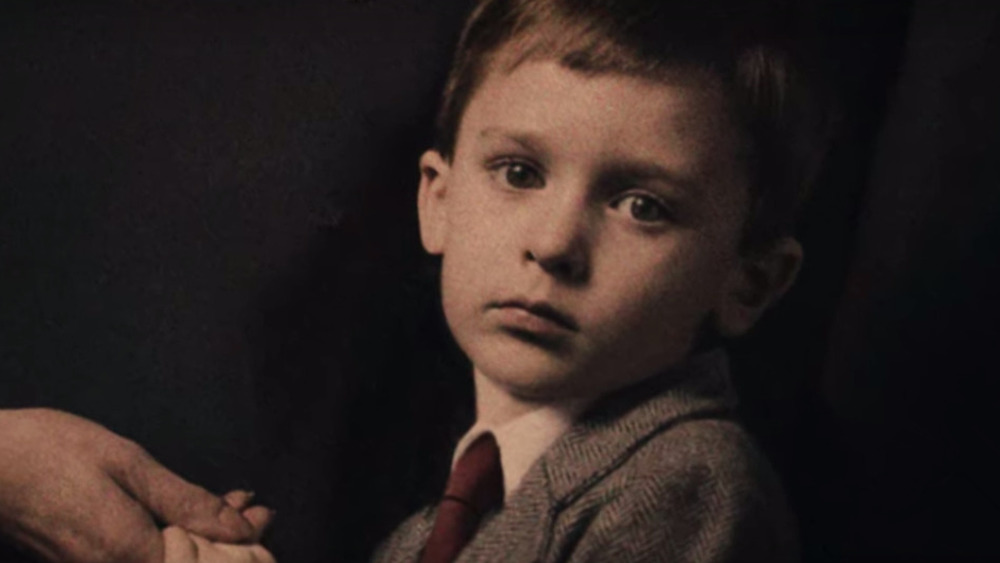 STX Entertainment
Klyne made his onscreen debut as a Gerber baby, one of the most coveted roles a baby actor can land. His breakout role, however, was in the 2016 horror movie The Boy.
The Boy tells the story of a woman named Greta Evans (The Walking Dead's Lauren Cohan), who gets hired to work as a nanny for a boy named Brahms. The thing is, Brahms isn't a real boy; he's a creepy porcelain doll who moves when Greta leaves him alone. Greta learns that the real Brahms, who may have killed a classmate, died in a fire when he was eight, and his parents have been pretending the doll is him for the past 25 years. Klyne plays the real Brahms in flashbacks.
Klyne did not return for the 2020 sequel Brahms: The Boy II, which had an entirely new cast led by Katie Holmes, though he would have aged out of the role anyway.
Jett Klyne plays Ray's son in Skyscraper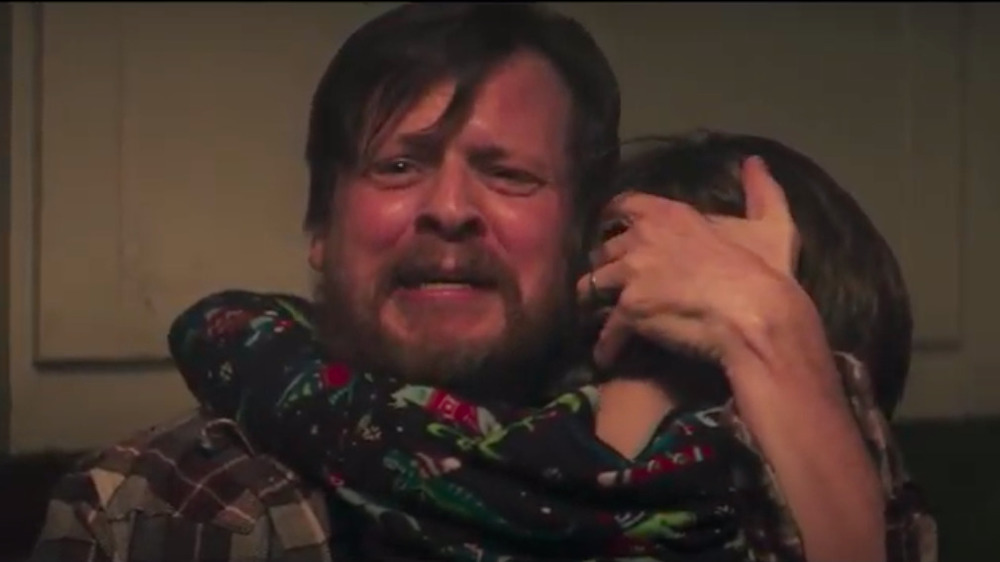 Universal Pictures
Klyne's first role in a blockbuster was a brief appearance as an ill-fated little boy in the 2018 action movie Skyscraper, which bombed at the box office. He appeared in one of the only non-skyscraper scenes in the Dwayne Johnson-led Die Hard-The Towering Inferno mashup.
The movie's prologue finds Will Sawyer (Johnson) working as an FBI Hostage Rescue Team leader and trying to negotiate with an unstable man named Ray (Breaking Bad's Kevin Rankin) who has taken his family hostage. Sawyer's team busts into Ray's house and find that Ray is holding his son, who is played by Jett Klyne. Sawyer gets Ray to put the boy down, but then Ray detonates a bomb, killing himself, his family, and most of Sawyer's team. Sawyer survives, but loses one of his legs. 
It was a very small role for Klyne, but it gave him experience working on a really big production, which surely served him well for WandaVision.
He was Young Harvey on Chilling Adventures of Sabrina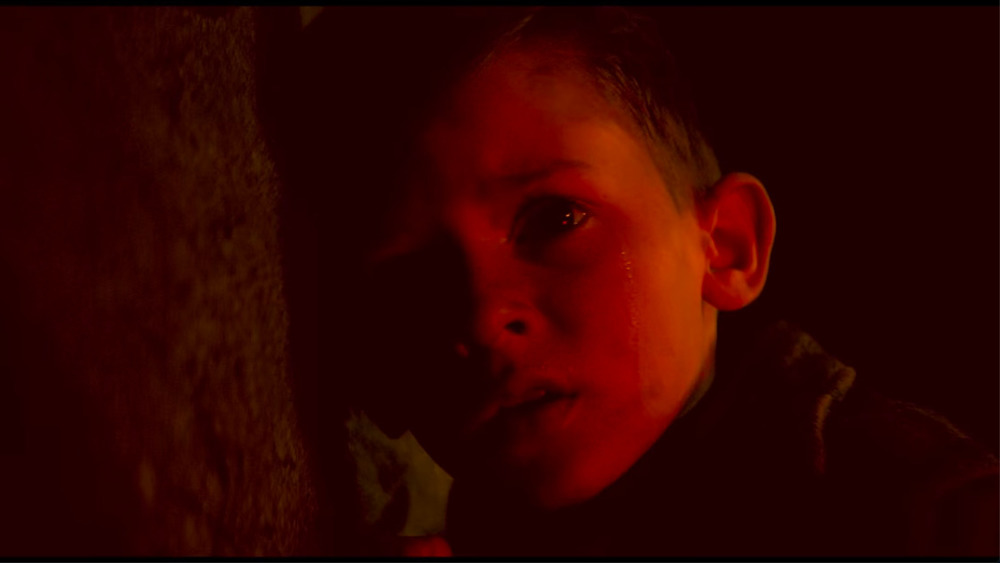 Netflix
Prior to WandaVision, Klyne's most notable TV role aside from being a Gerber baby was as a young version of Harvey Kinkle (Ross Lynch) on an episode of Netflix's supernatural teen drama Chilling Adventures of Sabrina. 
In the third overall episode of the series, Harvey tells his girlfriend Sabrina Spellman (Kiernan Shipka) about an experience he had when he was a little kid. He went down into the town's mine — the very same mine his father wants him to quit school and go work in — and got lost for hours. While he was down there, he saw a terrifying demon with the head of a goat, and he's afraid to go back into the mine because he worries the demon might be waiting for him. Klyne plays Harvey in the intercut flashback of the boy's demon discovery. It's another small role with no dialogue, but it helped Klyne get to the biggest role of his young life so far, Tommy on WandaVision.