Face/Off Reboot Gets The Perfect Director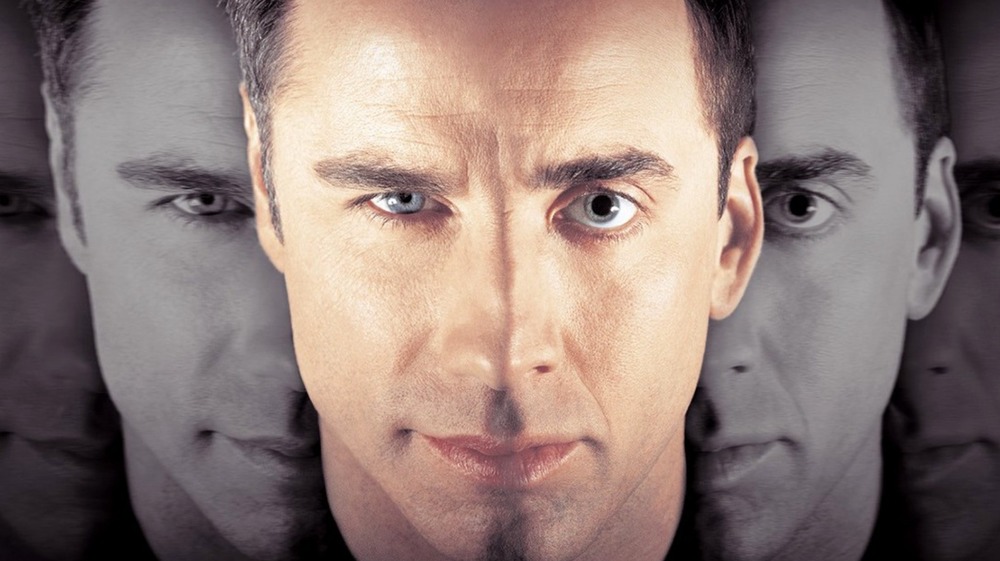 Paramount Pictures
Ready or not, the Face/Off remake really is happening. And if recent reports are true, this unlikeliest of projects has indeed found its director. Who's the lucky helmer? As reported by Deadline, genre guru Adam Wingard (You're Next, Godzilla vs. Kong) is stepping up to claim the director's chair on the project, which is still very early in production despite having been first announced by Paramount Pictures bosses in the Fall of 2020. Though initial reports noted Sonic the Hedgehog scribe Oren Uziel was on board to write the script, it appears he's no longer attached to the project. As such, Wingard and his frequent collaborator Simon Barrett will be taking a fresh crack at the screenplay, with Neal Moritz and David Permut serving as producers.
The original Face/Off hit theaters in 1997 under the direction of legendary Hong Kong action auteur John Woo, with Nicolas Cage and John Travolta delivering insanely over-the-top performances as a maniacal criminal mastermind and a true-hearted FBI Agent who swap faces for a case, with the expected action-heavy shenanigans ensuing. That laughably brilliant premise will presumably remain intact for the reboot, though Wingard and Barrett will hopefully approach the new film with fresh eyes and slightly more grounded plotting.
Wingard may prove an inspired choice for the project too, as the writer-director more than proved he can ground a ridiculous plot in reality with his brilliant 2014 flick The Guest. Perhaps more notably, that film was also steeped in the sort of grandiose '90s action movie panache that helped make the original Face/Off such an utter delight even in spite of its narrative absurdity. As Wingard is about to go bigger than ever with Godzilla vs. Kong, he'll no doubt bring some blockbuster flair to the mix as well.
Fans already know who they want to play the leads in the Face/Off reboot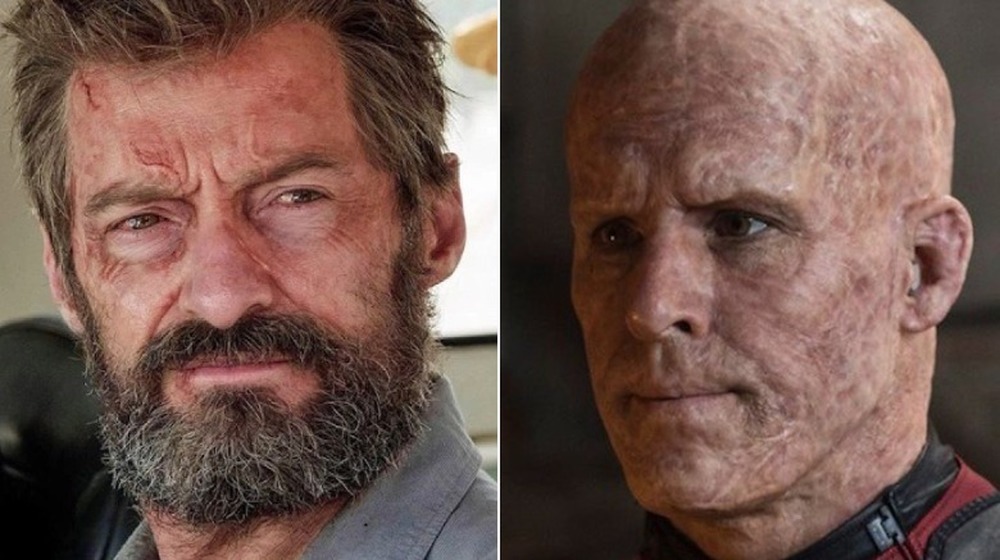 20th Century Studios/Marvel Studios
As it stands, Wingard will be working that gonzo Face/Off plot with a couple of fresh faces this go-'round, as it seems neither Nicolas Cage nor John Travolta will be returning to the fray in any capacity. That's hardly surprising, as Face/Off fans of can attest there really isn't anything more either could bring to the mix after their go-for-broke work in the original — particularly as Cage's Castor Troy met a suitably ridiculous end in that film. As is so often the case these days though, film lovers have already taken to filling online forums with their own casting notes for the upcoming reboot, and the one pairing it seems everyone can get behind is that of Hugh Jackman (Logan) and Ryan Reynolds (Deadpool). 
And as fate would have it, Hugh Jackman himself may be up to facing off against Reynolds. We should preface this news by clarifying that Jackman's comments during his recent-ish interview on The Jess Cagle Show really should be taken with a grain of salt, as he and Reynolds have been engaged in a legitimately hilarious faux feud in recent years. Nonetheless, when prompted on the possibility of the Face/Off team up, the X-Men franchise alum was open to the possibility, but only under one specific condition: "Is it possible to shoot it where we are never actually together? Is that possible? Then I'm open to that."
Unlikely as it remains, if Wingard and his Paramount bosses are looking to stoke the fires of fandom for their Face/Off reboot, landing talents of Jackman and Reynolds for the film would likely prove the casting coup to end them all. And quite frankly, we'd love to see this particular dream casting scenario come to fruition as much as anyone.