The Real Reason Fox Canceled Brooklyn Nine-Nine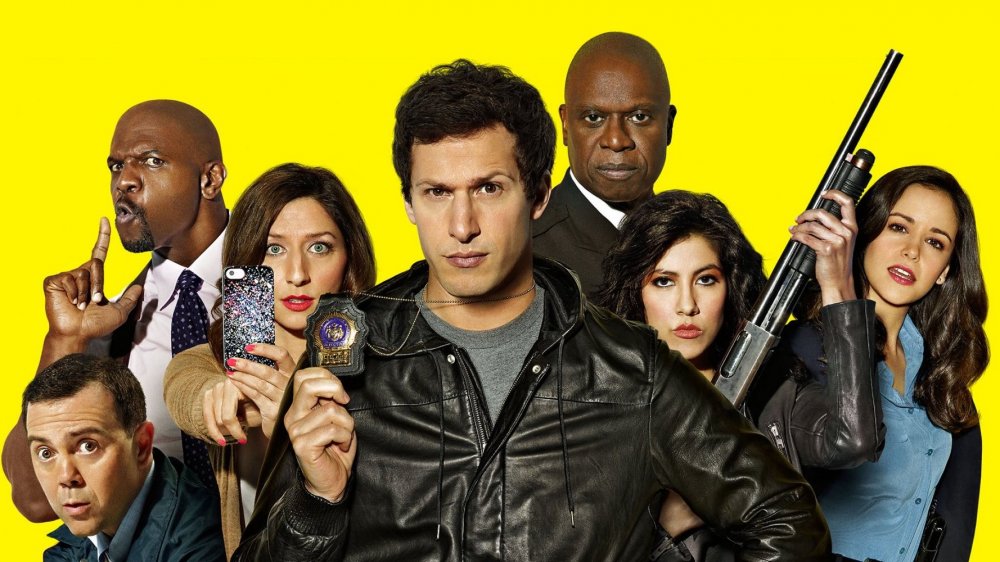 Fox
Sometimes, a canceled TV show doesn't stay dead for long, and Brooklyn Nine-Nine is a perfect example of that.
Created by Michael Schur (best known for comedy hits like Parks and Recreation and The Good Place) and Dan Goor (who worked alongside Schur as a writer on Parks and Recreation, among other projects), Brooklyn Nine-Nine centers on an extraordinarily capable but hilariously haphazard police precinct in New York City's most heavily populated borough. The series stars Saturday Night Live alum Andy Samberg as Detective Jake Peralta, whose talent is offset by his childish attitude, as well as Andre Braugher as the precinct's strict and deadpan leader, Captain Holt. With a cast rounded out by talented comedians like Joe Lo Truglio, Chelsea Peretti, Melissa Fumero, Stephanie Beatriz, and more, Brooklyn Nine-Nine was a surefire hit on Fox — until it hit a snag no one saw coming.
Starting in 2013, Brooklyn Nine-Nine ran on Fox for five seasons but was eventually canceled in 2018, eliciting plenty of public outcry. Luckily, NBC, the network Schur had worked with plenty of times before, picked up the series just one day later. 
But why was such a popular series even canceled in the first place? Here's why Fox canceled Brooklyn Nine-Nine, and why it was so important that NBC revived this quirky, lovable, and inclusive show.
Brooklyn Nine-Nine's untimely demise was down to ratings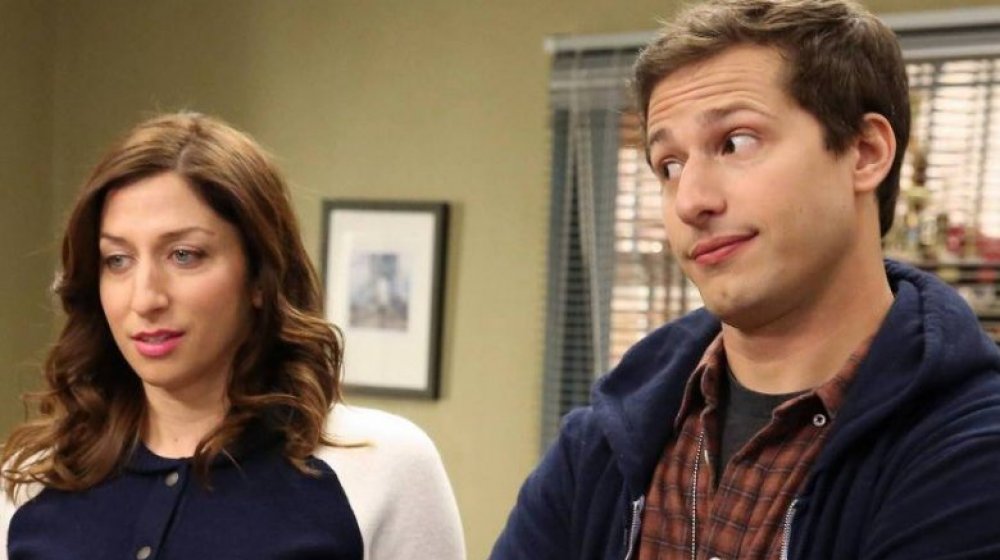 Despite the fact that Fox took a chance on Brooklyn Nine-Nine, the show never really picked up steam with ratings. Even after the series garnered plenty of critical praise and won a Golden Globe for Best Television Series – Musical or Comedy (with Andy Samberg scooping up one for and Best Actor in that category) in 2014, it became clear that Brooklyn Nine-Nine couldn't push past its ratings slump, and Fox simply pulled the plug on the plucky, positive show.
Dana Walden, Chairmen and CEO of Fox Television Group, explained in 2018 (via Entertainment Weekly) that the network wanted to prioritize better-performing shows, namely the animated series Bob's Burgers, over Brooklyn Nine-Nine: "Ultimately we felt like we didn't have the exact right place to schedule it this year. It performed best in our Sunday night lineup. We wanted to give Bob's Burgers an opportunity to have a plum time period and really grow. It really limited the opportunities to schedule Brooklyn."
A few networks showed interest in reviving Brooklyn Nine-Nine after its cancellation, including Hulu, TBS, and Netflix — though Hulu, which once revived Mindy Kaling's The Mindy Project after Fox canceled that too, eventually passed. But for a moment, it seemed as if Brooklyn Nine-Nine's season 5 finale would be its last-ever episode. Luckily, Schur had friends in the right places, and they stepped in quickly.
Amidst uproar from fans and celebrity admirers, NBC played the hero and picked Brooklyn Nine-Nine up for a sixth season. (This gesture is especially ironic when you consider that NBC originally passed on Brooklyn altogether, which pushed it to find a home on Fox in the first place.)
The legacy of Brooklyn Nine-Nine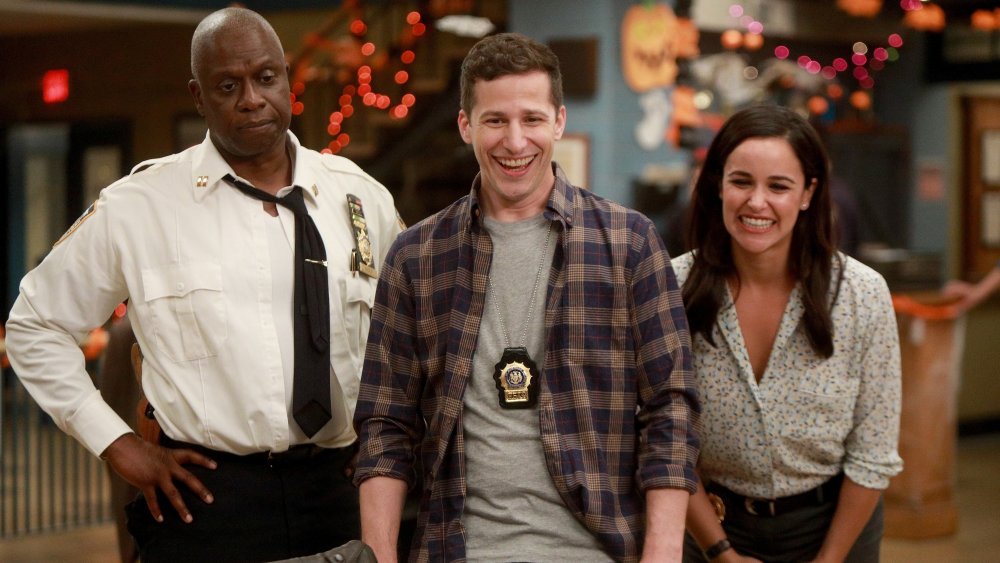 Michael Schur has made a name for himself in the television landscape over the past couple of years with thoughtful, progressive, and upbeat projects — and Brooklyn Nine-Nine is no exception, making its eventual survival even sweeter.
Right from the beginning, Brooklyn Nine-Nine embraced inclusive values. When Andre Braugher's Captain Holt is introduced during the pilot, he quickly reveals that as an openly gay African American detective in the New York City Police Department, he was often overlooked and left out of the action. Becoming a captain and a leader is a huge stride for Holt, and throughout the show, he embraces his quirky yet effective team. His overall character makes a serious mark in the television landscape as well. Even though Holt is gay, his sexuality doesn't entirely define him; rather, it complements his character, and he defies every offensive stereotype in the book.
After Brooklyn Nine-Nine kicked off with a groundbreaking LGBTQ+ character, it continued its thoughtful streak, working in an emotional storyline where Detective Rosa Diaz (Stephanie Beatriz) comes out as bisexual. The series has also tackled racial biases and police brutality throughout its run. 
By applying a thoughtful lens to a typical police department, Schur, his crew, and his talented writing team are putting forth an important message, humanizing real-life police officers, and above all, making audiences laugh. Make no mistake: Brooklyn Nine-Nine has featured plenty of heavy moments, but its sight gags, running jokes, and slapstick humor are second to none.
Fans and critics alike are grateful that NBC rescued Brooklyn Nine-Nine, and luckily, there's plenty more to come. NBC has already renewed the show for an eighth season. In the meantime, the seventh season of Brooklyn Nine-Nine premieres on Thursday, February 6 on NBC.