Director Lena Khan Reveals The Nerdy Easter Eggs Hidden In Flora & Ulysses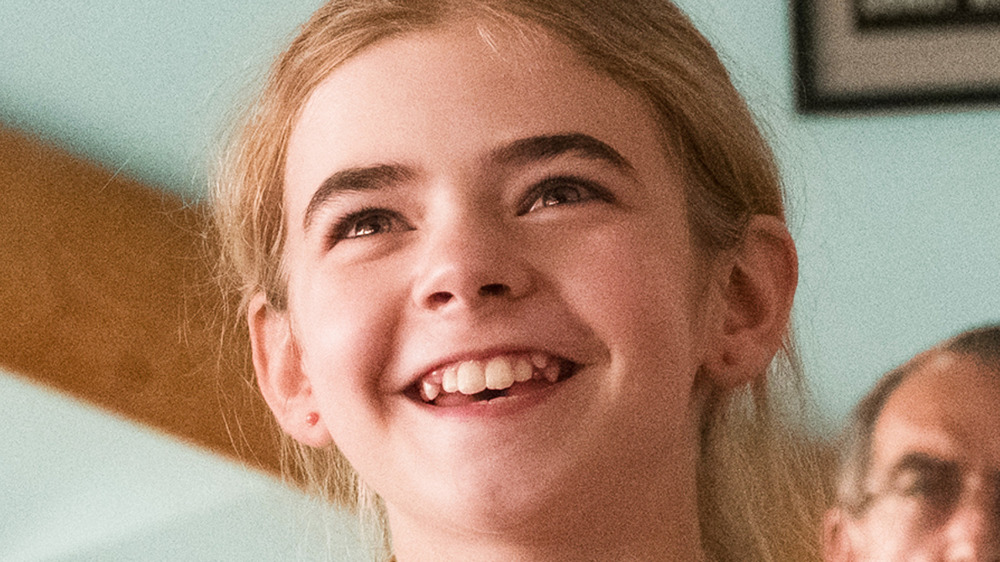 Disney+
In a competition to see who possesses the most Easter eggs, there are only three true contenders: the South Lawn of the White House during the annual Easter Egg Roll event, the presumably mammoth basket of eggs that the Easter Bunny would tote around if he were a real creature, and superhero movies. Disney+'s upcoming family-friendly film Flora & Ulysses may be different than the fare Marvel and DC puts out, but it's a superhero movie nonetheless — which means it features plenty of nerdy references only eagle-eyed viewers will pick up on. 
During a recent press event for Flora & Ulysses, director Lena Khan and star Ben Schwartz revealed that the movie tips its hat to everything from DuckTales to Buffy the Vampire Slayer to Batman comic lore.
Flora & Ulysses tells the story of the young but cynical Flora Buckman (Matilda Lawler), a comic-book-obsessed girl whose life changes for the better when she discovers the dying squirrel she adopts, Ulysses, has super-powers. Based on two-time Newbery Medal-winning author Kate DiCamillo's novel of the same name, the film stars Schwartz as Matilda's father George, Bobby Moynihan as the clerk of a comic book store, Danny Pudi as Miller, and Kate Micucci as Rita. Anyone who's a fan of revivals of classic '80s properties will recognize these actors as the stars of the DuckTales reboot. Khan confirmed during the presser, at which Looper was present, that there are a few DuckTales references tucked within Flora & Ulysses. 
"Bobby's [character is] reading the DuckTales comic at the beginning," said Khan. "You'll see some ducks with the different colors of their collars matching the characters in Danny's [character's] office." Those probably aren't all the nods to DuckTales included in Flora & Ulysses, however, as Khan later shared that there are "a lot of DuckTales things" in the movie.
Additionally, some Easter eggs in the forthcoming Disney+ flick connect to star Alyson Hannigan, who plays Flora's mother Phyllis. Apart from portraying Lily in the sitcom series How I Met Your Mother, Hannigan is best known from her role as Willow Rosenberg in Buffy the Vampire Slayer. Schwartz agreed with Khan when she shared that there's "a lot of Alyson Hannigan love" in Flora & Ulysses. "There's stuff from Buffy hidden in the background," Khan teased, though she couldn't divulge any specific details.
Comic book nerds will love Flora & Ulysses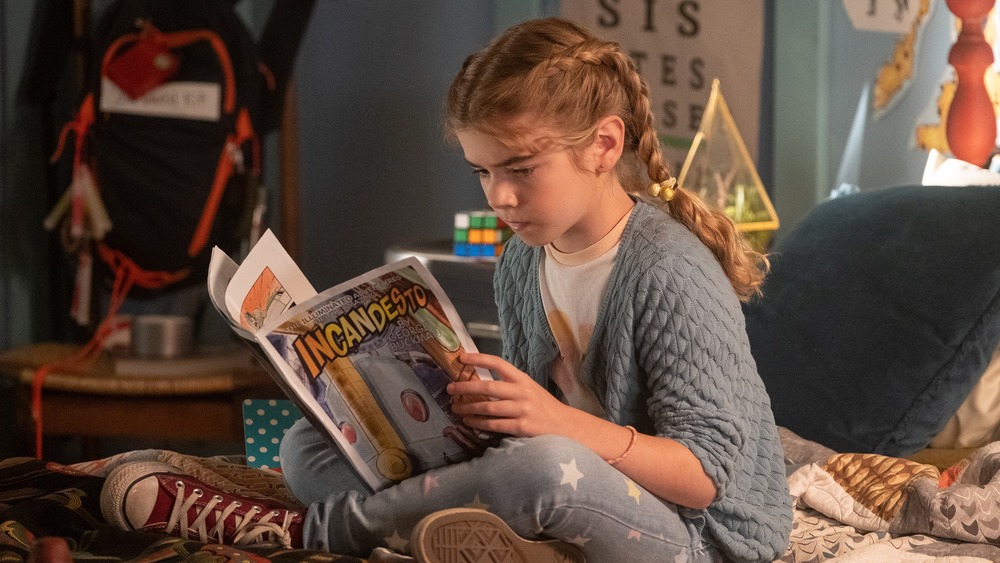 Disney+
It isn't just DuckTales and Buffy fans who will want to keep their eyes peeled as they watch Flora & Ulysses – comic book enthusiasts will want to do the same. "Lena threw Easter eggs throughout that whole movie," Schwartz revealed. "Lena put fun little things for people who like comic books and Disney throughout the whole film, which I think is really exciting."
"There's a whole world for just the comic book nerds. [You know this] if you're a comic book person — which, I grew up with my brothers, [who] were [comic book fans]," Khan began. She then noted that in the film's comic book store, the Comic Cave, there's something that will catch the eyes of Batman fans: "There's a Giant Penny, which would be in the Bat Cave originally." 
Those who love Spider-Man comics — and, specifically, Spider-Man villains — will want to watch for "Mysterio with the goldfish thing over his head," as Khan later teased. She added, "Some people will know who the ventriloquist dummy is, [and] the mobster dummy next to the TV. There are all those comic book world references for people. We'll see those."
Sounds like Flora & Ulysses will bear repeat viewings to catch all the Easter eggs hidden within it. The film is slated to premiere on Disney+ on February 19.