The Hidden Talent Shared By Flora & Ulysses' Ben Schwartz And Matilda Lawler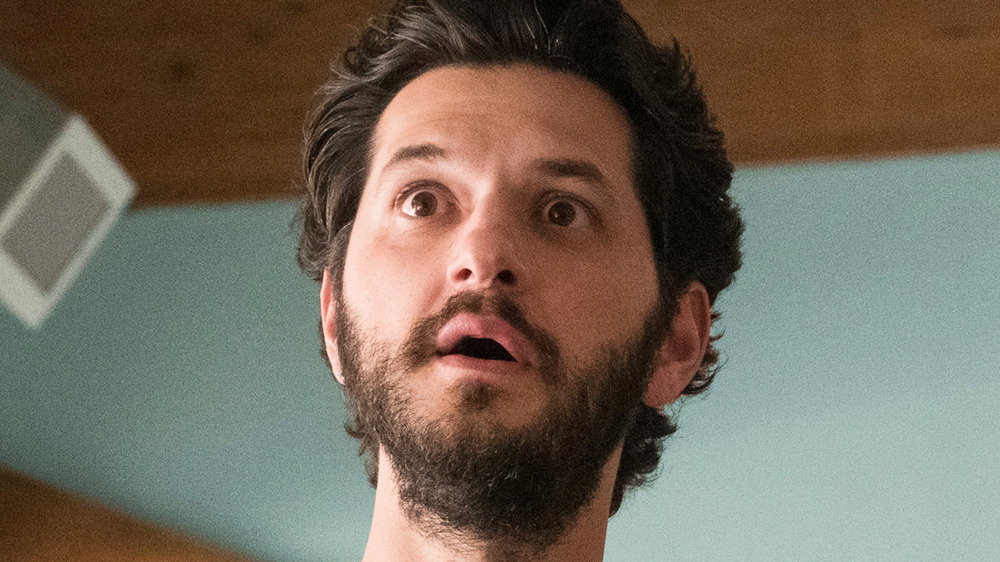 Disney+
It isn't uncommon for actors to form a unique bond during their time filming a movie or TV show. But for actors Ben Schwartz and Matilda Lawler, who star as the father-daughter duo George and Flora Buckman in Disney+'s upcoming superhero comedy film Flora & Ulysses, their connection was so pure that they established a shared talent. 
At a recent digital press event for Flora & Ulysses, based on Kate DiCamillo's 2013 novel of the same name, it was revealed that Schwartz and Lawler can, for all intents and purposes, read each other's minds. Sure, if you spend enough time with just about anyone, it becomes easy to start predicting their thoughts and feelings, but it seems that Schwartz and Lawler's spooky ability to place words and names into each other's brains isn't mere smoke and mirrors — it really is something special. 
"It is no magic trick," Lawler said at the presser, which Looper attended. Schwartz agreed, saying, "Not at all. We're able to zap words or people's names to each other's heads. Matilda, there's zero magic involved, correct?" The young actor confirmed the fact once more: "No magic."
Ben Schwartz and Matilda Lawler's mind-reading powers baffle their co-stars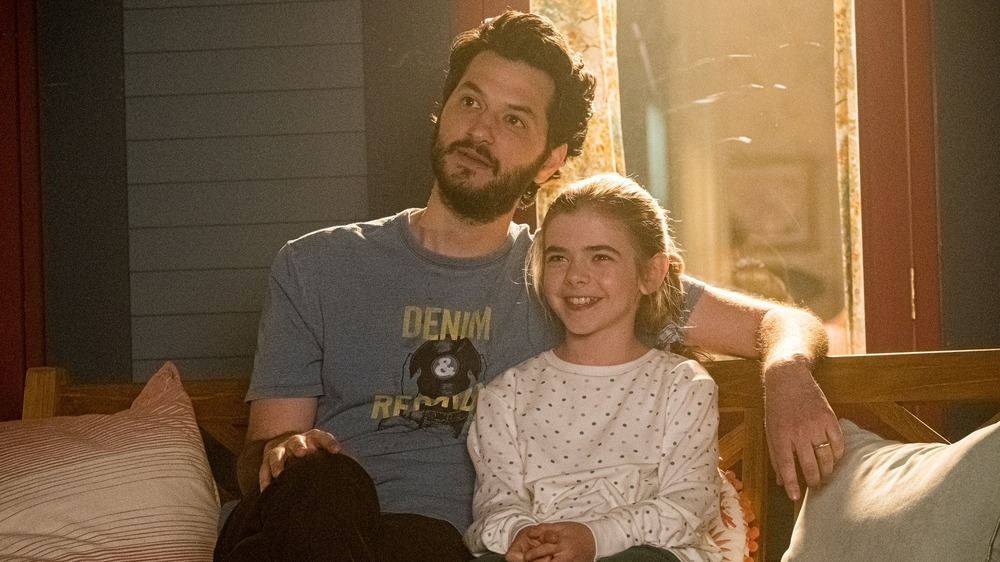 Jake Giles Netter/Disney+
To put his and Lawler's talent to the test live during the Flora & Ulysses presser, Schwartz had the film's director, Lena Khan, text him a person's name. That way, Lawler couldn't see it and there would be no suspicion of trickery going on. Despite having not done any mind-zapping with one another for quite some time, the two were down to prove themselves.  
"Matilda can't see it, and then, by zapping it from my brain to hers, she'll be able to pick it up. Again, we haven't done this in a while. The force would have to be so strong with us [this time]," Schwartz began. Clearing teeing up himself and Lawler to blow everyone's minds, Schwartz said modestly, "I don't quite remember how strong we were at this."
Once the text from Khan came in, Schwartz synced his brain up with Lawler's and prepared the attendees for an epic reveal. "Here we go. Okay. First of all, Matilda, are you ready to do this? Because this is a public forum. 117 people are in this room. People are now thinking it's a magic trick — when, of course, it's not," he said. "[Matilda], can you put your fingers on your head? Listen to the voice in your head. Open your mind. Open your mind. Now, let the words in. Everyone's watching. You can do this."
"I'm feeling..." Lawler said, trailing off as she rubbed her temples. "George Clooney?"
And it was George Clooney. Schwartz "zapped" the actor's name right into Lawler's brain. 
"That's absolutely correct. I cannot believe you just zapped that," he said. Lawler responded with a smile, "Yes! We did it. We still got it."
Director Khan and Lawler and Schwartz's co-star Alyson Hannigan, who plays Flora's mom Phyllis in the movie, continue to be baffled by the duo's hidden talent. "I do not understand how you do this," said Khan. Added Hannigan, "I spent hours trying to figure out how they do this."
According to Schwartz, it's "just a bond" — and a seriously cool one at that. 
Catch Flora & Ulysses, which follows a young girl as she adopts and cares for a squirrel with super powers, on Disney+ on February 19.