The Forgotten Julia Stiles Rom-Com You Can Stream On Netflix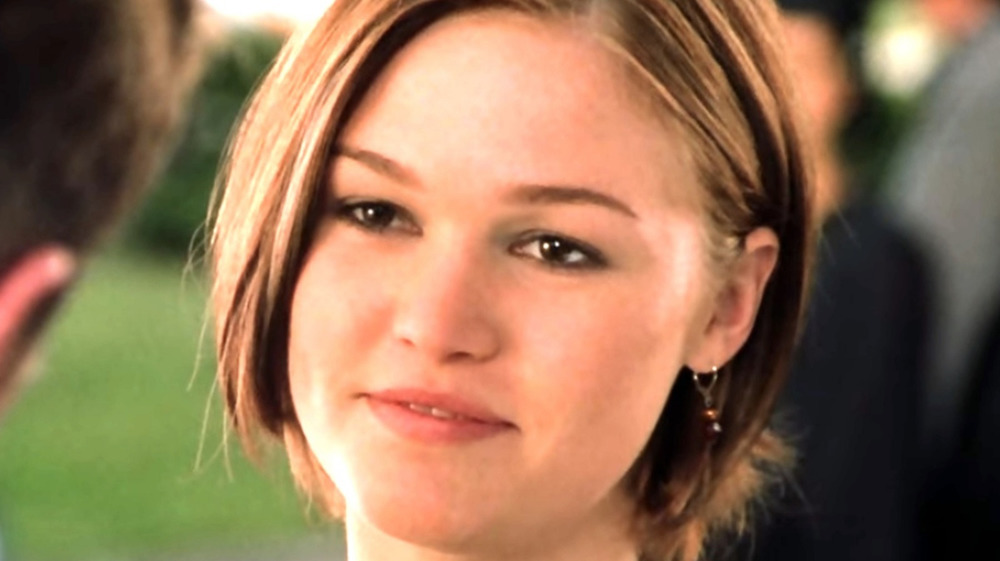 Paramount Pictures
Ah, the romantic comedies of the early aughts. It's now been two decades since the era in which A-listers like Ryan Reynolds and Matthew McConaughey were rom-com stars, when movies like Kate & Leopold and Win a Date with Tad Hamilton! reminded us that royals and movie stars could fall in love with common folk. And luckily, Netflix is here to help keep the romantic comedies of that period alive, now streaming a forgotten Julia Stiles rom-com from 2004.
If you were watching rom-coms in the early 2000's, you undoubtedly saw Stiles appear in a few of them. She was the lead in notable movies like 10 Things I Hate About You (with the late, great Heath Ledger), Down to You, and Carolina. But in her final rom-com of that era, Stiles starred in The Prince & Me. Now streaming on Netflix, The Prince & Me centers around a preoccupied, pre-med student named Paige Morgan (Stiles) who prefers not to get distracted by a relationship. In comes Prince Edvard of Denmark (Luke Mably) who goes undercover as a college student after a commercial for a video in the Girls Gone Wild! oeuvre motivates him to move to the U.S. Stiles told Entertainment Weekly the movie was a "Cinderella story flipped on its head in that Paige had her own goals and wasn't just out to marry a prince."
Critics did not fall in love with The Prince & Me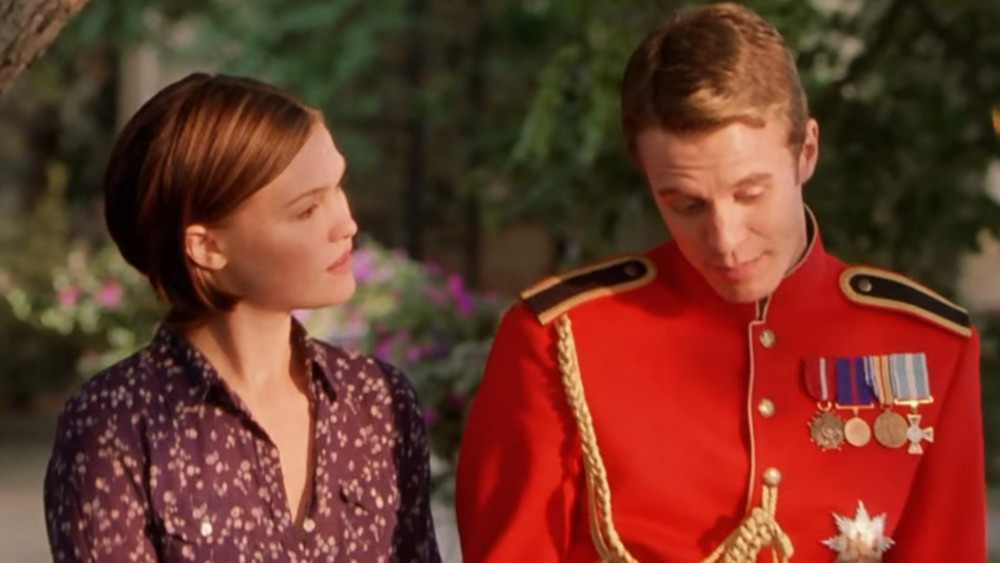 Paramount Pictures
The film grossed over $37 million worldwide (via Box Office Mojo) and received mostly lukewarm reactions from critics. Roger Ebert wrote that the film had some "sublime moments" of escapism and that the stars were "likable," but even though the movie "has the materials to be a heartwarming mass-market love story...it doesn't assemble them convincingly." New York Times critic Stephen Holden was a little more harsh in his review, calling the film a "cream puff with a melted marshmallow inside it. As the temperature rises, the whole gooey thing starts to melt."
Despite its negative reviews, the film managed to spawn three sequels. Granted, Stiles didn't appear in any of the followup films and they were all straight-to-video releases, but the first film must have done something right to inspire follow-up films. Though Stiles has not starred in a romantic comedy since the Prince and Me, opting for more action/thriller vehicles like The Bourne franchise and Dexter, she can still be seen on Netflix, which sometimes serves as the perfect time capsule to transport you back to a simpler era.