The Classic Sitcom That Fans Can't Stop Watching On Hulu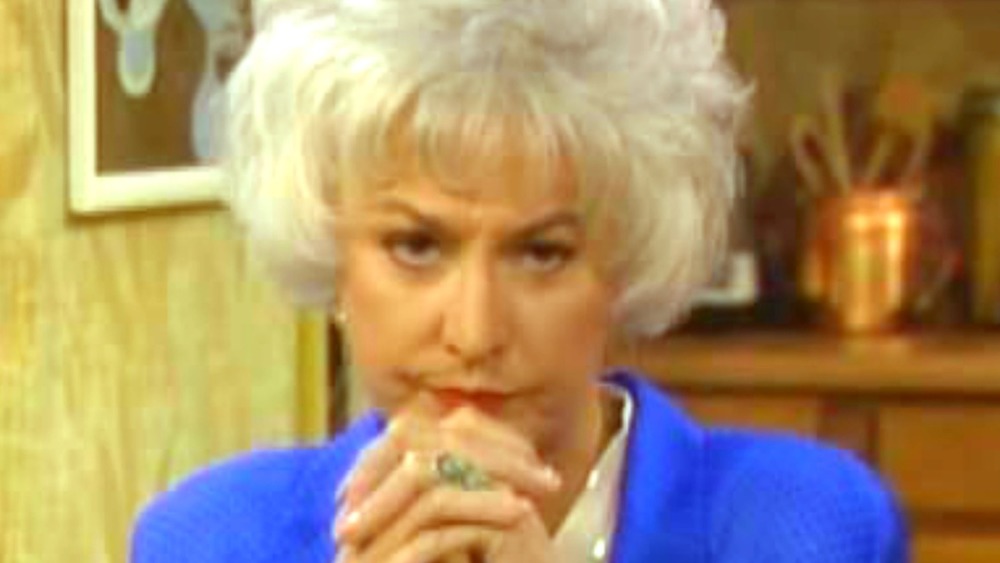 ABC
It spawned nearly a dozen foreign remakes. It spent six out of its seven seasons as one of the top ten highest-rated shows on TV and pulled Emmy wins for each of its four main cast members. It featured some of the earliest credited acting roles of both George Clooney and Quentin Tarantino, and, most importantly, as of 2021, it's one of only four sitcoms in all of prime-time television history that wasn't spun off from Cheers.
For seven Werther's Original-flavored seasons between 1985 and 1992, The Golden Girls relayed the stories of Dorothy, Rose, Blanche, and Sophia, each one more grateful for the others' being a friend than the last. If you're unfamiliar with the show, either due to soap opera-adjacent amnesia or having only recently been born (welcome!) imagine Grace and Frankie with marginally less weed and, in an egregious oversight on the parts of the showrunners, no Martin Sheen musical numbers.
The Golden Girls had an unconventional premise for its time: four women with AARP eligibility living together. Created by Paddy Chayefsky Award winner and Television Hall of Fame inductee Susan Harris, it flew in the face of sitcom convention by portraying the lives and struggles of people outside of the 18-49 demo and became a permanent fixture of the pop culture landscape as a result.
Remember the good Gold days on Hulu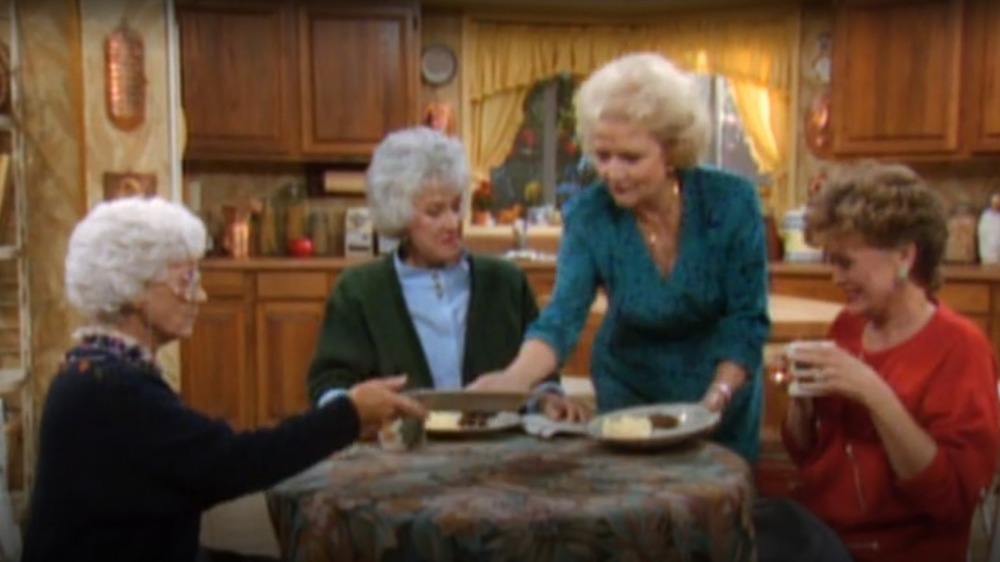 ABC
The Golden Girls remains a fan favorite almost 40 years after its debut episode. The show solidified a generation's appreciation for its leading actresses and helped to turn Betty White into a millennial deity. The pedigree of talent that the series spawned is impressive — Mitch Hurwitz, the creator of Arrested Development, did some of his first television writing work for the series, as did Desperate Housewives creator Marc Cherry and Modern Family co-creator Christopher Lloyd.
Like any self-respecting sitcom from the '80s, The Golden Girls did not go gentle into that good night, electing instead to spin off against the dying of the light. After Bea Arthur's departure from the series in 1992 — arguably the most iconic Leslie Nielson-related ending that doesn't involve him telling someone good luck and that we're all counting on them — a sequel show called The Golden Palace was developed featuring the rest of the original show's main cast and, lest we forget, Don Cheadle and Cheech Marin. It only lasted the one season, but the series' other spin-offs, Nurses and Empty Nest, fared better, lasting three and seven seasons, respectively.
All seven seasons of The Golden Girls are currently available to stream on Hulu. That an episode of The Golden Girls in which Blanche tries to figure out what Hulu is doesn't exist is an undeniable injustice.