Netflix's To All The Boys: Always And Forever Trailer Has Everyone Buzzing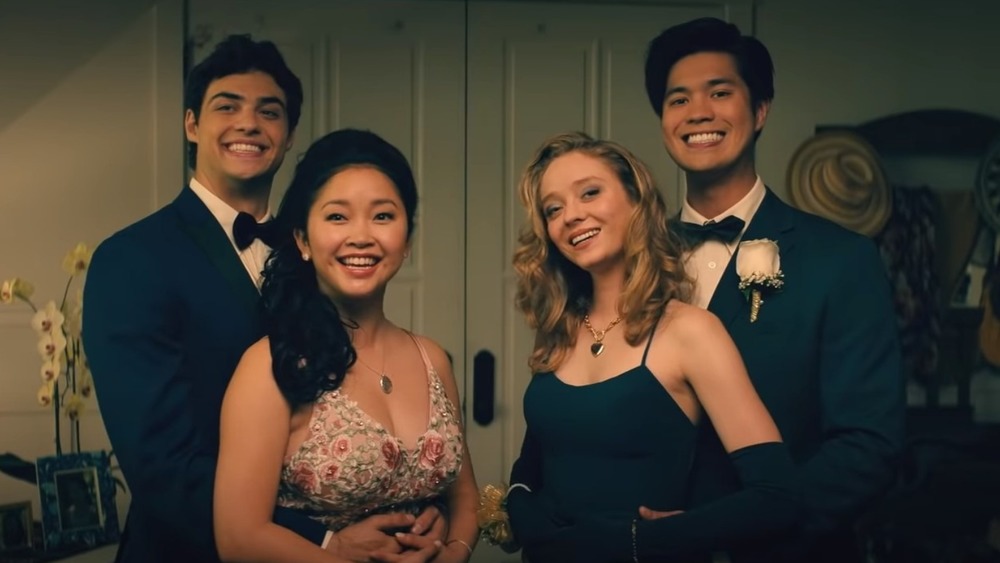 Netflix
Netflix has a busy year ahead, with a slate of new films that would make most studios blanch. The streaming service's recent announcement of its plan to release new original movies every week of 2021 puts it in a powerful position — it's not reruns of The Office, but it's a lot.
Among the company's most anticipated upcoming releases is To All the Boys: Always and Forever, the third and ultimate entry in the fan-favorite franchise based on the New York Times best-selling novels by Jenny Han. Starring former X-Man Lana Condor and future Justice Society alum Noah Centineo, it's currently scheduled to debut on February 12, and has all the earmarks of a YA romance classic: globetrotting journeys of self discovery, coming-of-age life decisions, and most importantly, prom.
Now, fans of the series have access to a sneak peek at the upcoming threequel thanks to a fresh new trailer, and the reactions have been coming in hard and fast. From "holy moley, look at all that pizzazz" to "wait just a gosh darned minute," let's take a look at what the young folks are saying about the upcoming conclusion to the To All the Boys trilogy.
All The Boys 3 has fans feeling things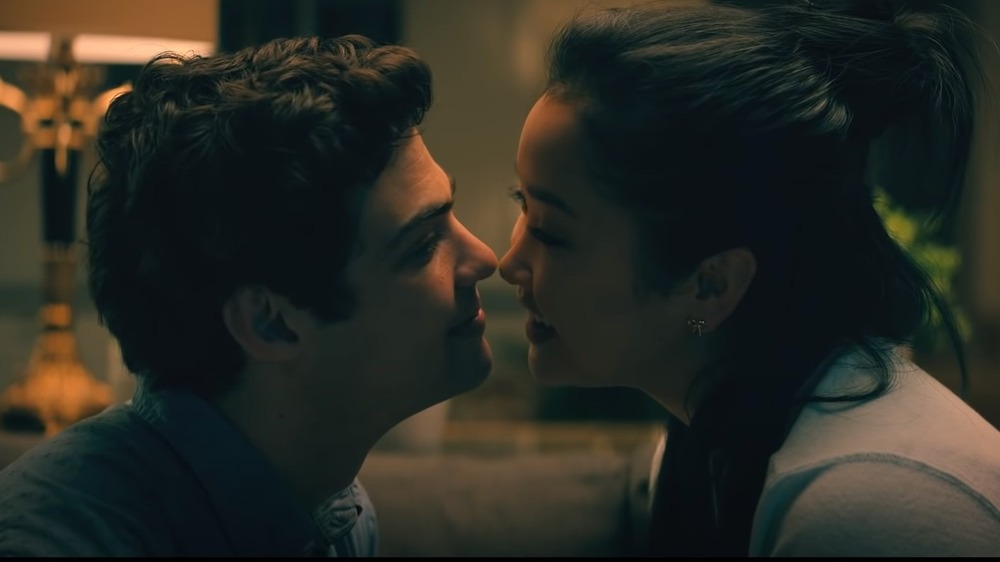 Netflix
The trailer, which sees series leads Lara Jean and Peter in their final year of high school, is getting lots of buzz on YouTube. Commenters are steeling themselves for an emotional finale like feelings-based doomsday preppers.
"We all deserve a Peter Kavinsky, don't settle for less!" one user commented, cementing enthusiasm for polo as a must-have for potential partners. "Peter Kavinsky and Lara Jean are Endgame," wrote another, presumably implying that one of them will suffer severe burns while snapping Thanos out of existence.
For the most part, though, viewers are expressing bittersweet excitement at the prospect of the story's final chapter, with more than a few mentioning that the Netflix sequel had already wrung a few tears out of them with just the trailer. The weeping emojis were out in force, accompanied by frequent cries of "can't believe it's the last movie" and "I'm not ready to say goodbye." A fair amount of praise was also heaped on the video's choice of backing track, '90s chart-topper "I Love You Always Forever" by Donna Lewis. Gen Z'ers and romance fans still have another month to go before they'll get the full scope of L.J. and Peter's story, and based on their reactions, it can't come soon enough.