Why Danny Noonan From Caddyshack Looks So Familiar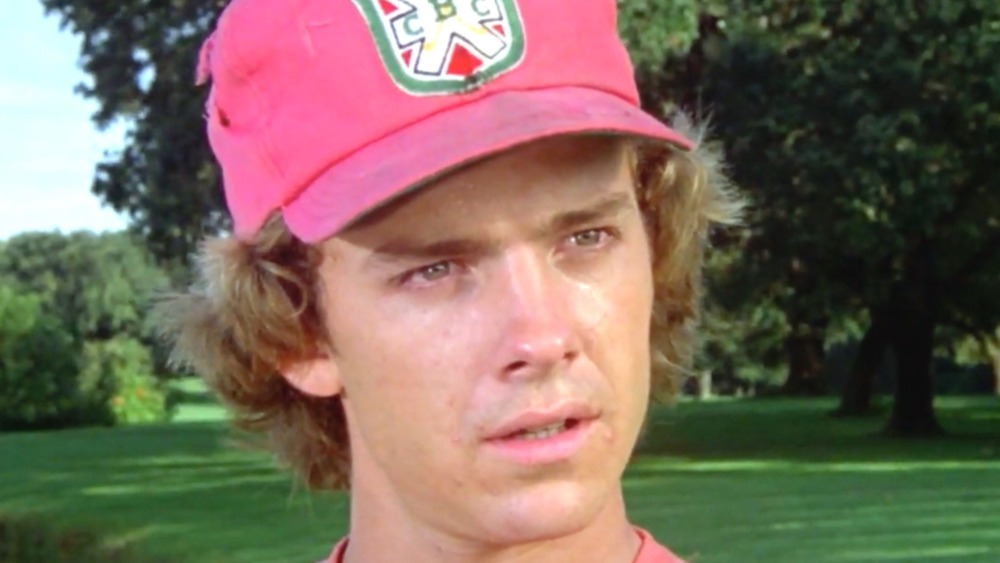 Warner Bros.
Caddyshack is considered an all-time comedy classic, and it's easy to see why. It stars some of the biggest names in comedy from the 1980s, including Bill Murray, Rodney Dangerfield, and Chevy Chase, and is filled with instantly quotable lines like, "In order to conquer an animal, I have to think like an animal, and whenever possible, look like one." It's hard to believe that at the time of its release in 1980, it wasn't exactly seen as the cream of the crop. The San Francisco Chronicle even looked back at the negative review the newspaper gave the film when it first came out, and reflected on how general audience sentiment has changed over the last few decades. While the plot may be sacrificed at points for the sake of making a joke or visual gag, the whole thing is held together by a down-on-his-luck teenager, Danny Noonan (Michael O'Keefe), who just wants to make a little money at the local country club before he heads off to college. 
O'Keefe may not be as recognizable as Murray is today, but he's had a steady career over the last 45 years, starring in a wide range of projects from comedies to dramas. It's hard to narrow down his most prominent performances, but here's where you've likely seen the actor more recently. 
Michael O'Keefe had a far more dramatic role as John Redmond on Homeland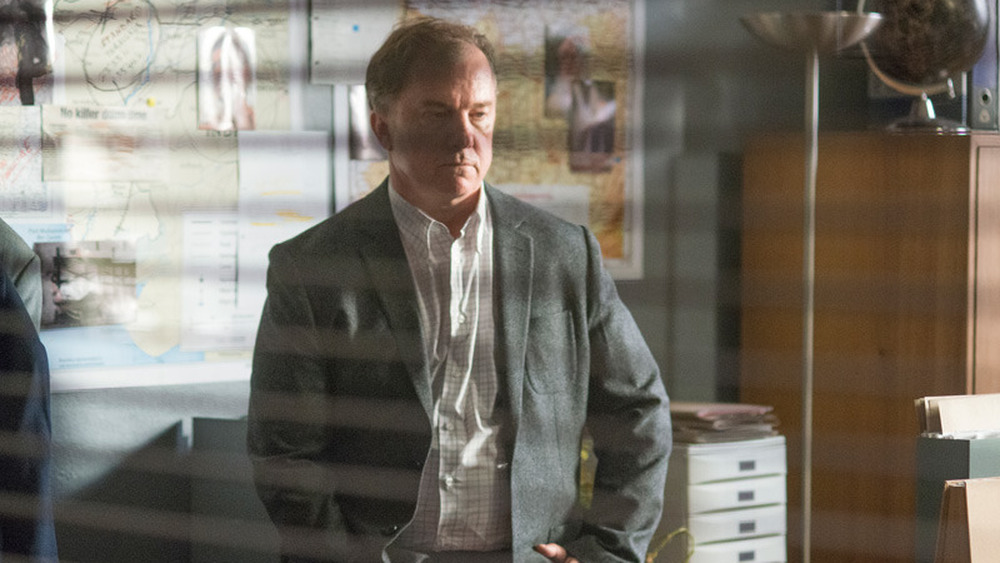 Showtime
Few shows were able to capture the kind of post-9/11 anxiety that was prevalent throughout American society as well as Showtime's Homeland. The show may begin with CIA officer Carrie Mathison (Claire Danes) suspecting Nicholas Brody (Damian Lewis) is a threat to the safety of the United States after he's released as a prisoner of war. When that story line wraps up, there are plenty of directions for the show to go from there, and one of the most exciting involved the introduction of CIA deputy station chief John Redmond (O'Keefe). 
He was introduced to the show during season 4 and really mixed things up with the cast. He was someone you were never really sure if you could trust, and he was capable of pushing all the right buttons to manipulate people to his whim. Unfortunately, he only lasted in eight episodes of the series before getting killed off. His time on Homeland may have been short-lived, but it wouldn't be the last time you'd be able to see O'Keefe on your TV screen. 
Michael O'Keefe then appeared on another Showtime series — Masters of Sex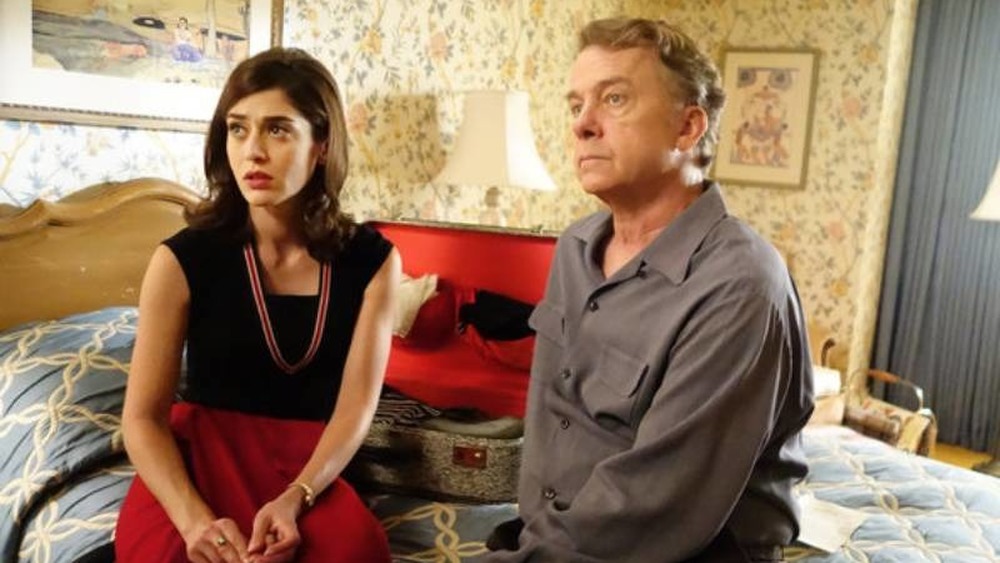 Showtime
Michael O'Keefe went from political intrigue to marital discomfort when he starred in Masters of Sex, which also happened to be a Showtime original. The series primarily follows Virginia Johnson (Lizza Caplan) and William Masters (Michael Sheen), who study human sexuality in the 1950s. You probably don't want to watch the critically-acclaimed series with your parents (it gets pretty graphic), but it provides a fascinating glimpse into this taboo field of study. 
In the third season, we got introduced to Virginia's parents — Edna (Francis Fisher) and Harry Eshelman (O'Keefe). They appear throughout seasons 3 and 4, and over the course of their run, their marriage gradually falls apart. It all comes to a head in the series finale when Edna states she doesn't love Harry anymore and even goes so far as to refuse to give Virginia her blessing for her upcoming nuptials. It provides an impactful contrast for the last episode — as one marriage begins, another falls apart. It keeps with the theme of the show about how fluid romance, sex, and friendship all are. 
Michael O'Keefe had a recurring role on season 1 of Sneaky Pete
Amazon Prime Video
It seems like, as of late, O'Keefe's characters just can't seem to catch a break. Whether they end up getting killed or lose their wives, they appear to end up in tough spots, and that trend continues with one of his most recent roles in Amazon's Sneaky Pete. 
O'Keefe plays Detective Winslow in the first season, a crooked cop who's hot on the trail of Marius Josipović (Giovanni Ribisi) and threatens to turn him over to the criminal who has a vendetta against him. He's not a threat for too long, as Audrey (Margo Martindale) kills him and covers up the crime. 
Like we said, O'Keefe has a knack for playing characters who don't necessarily get happy endings. The one thing that does get a happy ending is O'Keefe's career: He has his first acting credit dating back to 1974, and he's still regularly appearing in a vast variety of projects.