Why Travis From Firefly Lane Looks So Familiar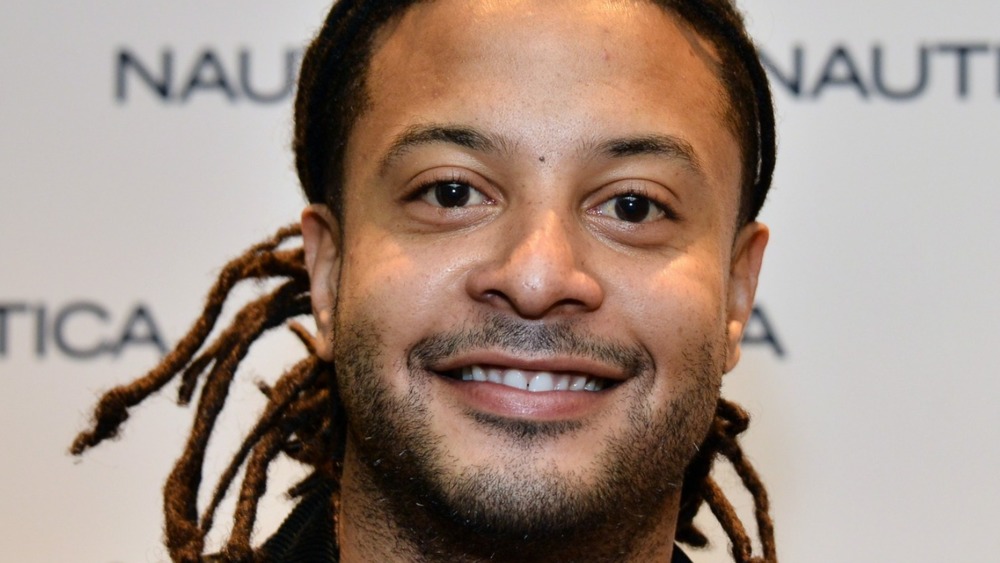 Araya Diaz/Getty Images
If you're looking for something new to watch on Netflix in February, the new series Firefly Lane might be just the thing. Based on the bestselling book of the same name by Kristin Hannah, Firefly Lane follows the lifelong relationship of two women, Tully (Katherine Heigl) and Kate (Sarah Chalke). The show switches back and forth from their childhood together in the 1970s — with young Tully and Kate played by Ali Skovbye and Roan Curtis — all the way to the present day, when the women are in their forties.
Two lonely little girls, Tully and Kate find solace in each other as they face various issues in their life. As they get older, Tully pursues her dream of being a broadcast journalist, while Kate just wants to fall in love, get married, and settle down, so she does. Throughout Firefly Lane's first season, the story shows how the women's friendship changes over the years as they both deal with romantic relationships and career troubles. 
Firefly Lane includes quite a few love interests for both women, one being Travis, played by Brandon Jay McLaren. His character is a new addition to the Netflix adaptation. Travis meets Kate through their daughters who are very close friends, and he soon develops a crush on Kate. As with all the relationships on the show, it gets a little messy as Kate deals with a divorce and Travis mourns the death of his wife.
For many viewers, McLaren is a familiar face, having acted on television for almost 20 years now. Still, it might be hard to place exactly where you've seen him before, so we're here to help.
Brandon Jay McLaren played Duke's best friend Toby in She's the Man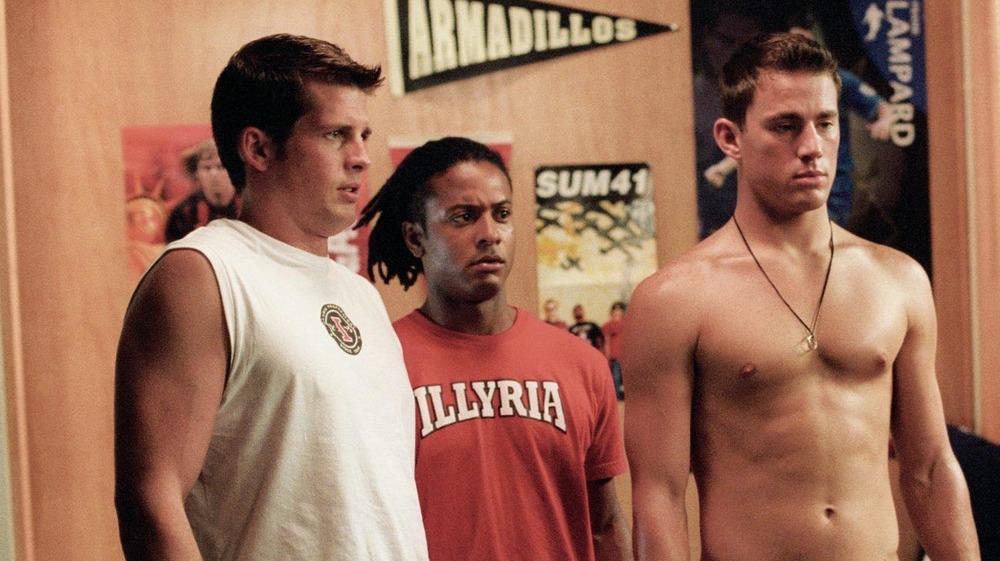 Paramount Pictures
In 2006, Brandon Jay McLaren landed his first major film role in the romantic comedy She's the Man, starring Amanda Bynes and Channing Tatum. A modern take on William Shakespeare's Twelfth Night, the movie follows Bynes' character Viola as she pretends to be her twin brother Sebastian (James Kirk), transferring to a new school in order to play soccer for the boys' team. There, she meets Duke (Tatum), who Viola agrees to help get a date with his crush Olivia (Laura Ramsey) in exchange for help with soccer training. Of course, nothing's simple, as Viola quickly develops a crush on Duke, while Olivia develops feelings for "Sebastian," who is really Viola.
McLaren portrays Duke's friend Toby, another member of the school's soccer team. Throughout the whole movie, he pretends to be the cool kid, joking around with everyone. At the end, Toby reveals that he's always had feelings for an unpopular girl named Eunice (Emily Perkins), and the two get together. McLaren is undoubtedly hilarious as Toby in She's the Man, and he should definitely act in more comedies in the future.
Brandon Jay McLaren portrayed a high school teacher named Bennet Ahmed in The Killing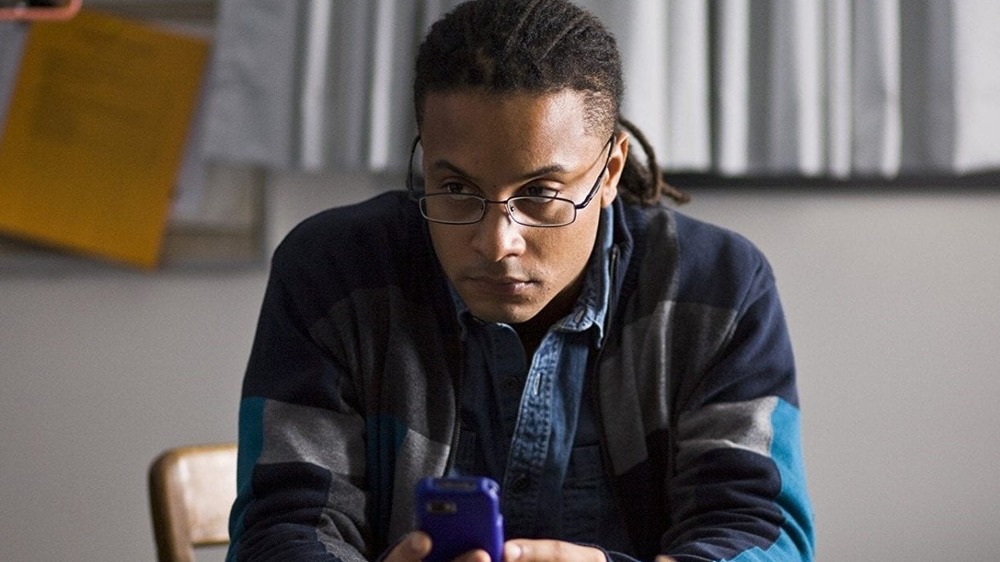 AMC
Brandon Jay McLaren joined the AMC series The Killing, an American adaptation of the popular Danish series Forbrydelsen. The show focuses on two homicide detectives, Sarah Linden (Mireille Enos) and Stephen Holder (Joel Kinnaman), as they investigate the murder of a high school student named Rosie Larsen (Katie Findlay). Throughout season 1, McLaren plays a character named Bennet Ahmed, a well-liked high school teacher and mentor to Rosie. As the investigation into Rosie's death continues, Linden and Holder find many connections between Ahmed and Rosie, and he quickly becomes a murder suspect.
One of the main discoveries are letters from Ahmed to Rosie, hidden away in the teenager's room. Add to that the fact that Ahmed's wife, Amber (Ashley Johnson), was formerly a student of his, and the detectives are definitely suspicious about Ahmed and Rosie's relationship. They pursue him as a suspect, but instead of a guilty murderer, they find out that Ahmed is actually a kind, innocent man. His suspicious behavior is due to the fact the Ahmed and a friend are trying to help save a young Somalian girl they know from their mosque escape an arranged marriage.
The Killing had four seasons overall. The show was initially cancelled after its second season before being revived with the help of Netflix for production costs. After the third season, it was cancelled again, but this time, Netflix renewed The Killing for a fourth and final season to premiere exclusively on the streamer.
USA's Graceland series featured Brandon Jay McLaren as Agent Dale Jakes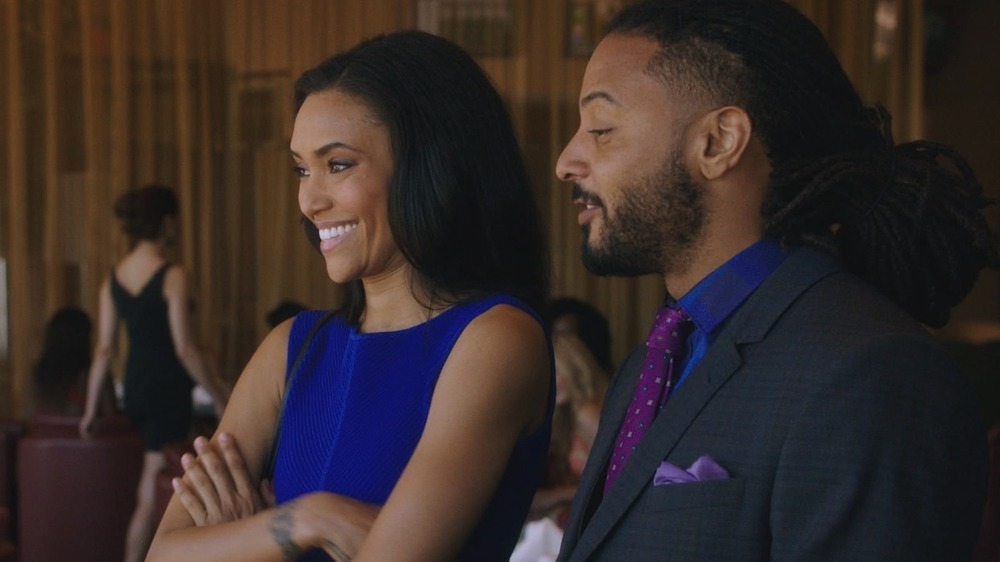 USA Network
From 2013 to 2015, Brandon Jay McLaren was part of the main cast of Graceland, playing U.S. Customs agent Dale "DJ" Jakes. Set in Southern California, the show is about a group of people from various U.S. government organizations who live together as they work undercover to bring in criminals.
Graceland also stars Aaron Tveit, Daniel Sunjata, Vanessa Ferlito, Manny Montana, and Serinda Swan as fellow agents living with DJ. Tveit's FBI agent Mike Warren is the newbie in the house, fresh out of Quantico and ready to take on anything. Although he assumes that he'll be given a starter desk job, the FBI throws him right in with the sharks. Thanks to a close mentorship with his roommate, veteran FBI agent Paul Briggs (Sunjata), Warren navigates his new life in the safe house referred to as "Graceland."
McLaren's DJ is quick-tempered, constantly clashing with the wisecracking Johnny (Montana), but he is also very loyal to his friends and his job. He has a young son with his ex-girlfriend, Cassandra (Ciera Payton), but due to his demanding career, their relationship doesn't work out. Graceland did relatively well with critics, earning an 86% on Rotten Tomatoes. Sadly, this didn't stop the series from being cancelled after three seasons.
Brandon Jay McLaren played profiler Oliver Yates in the CBS crime series Ransom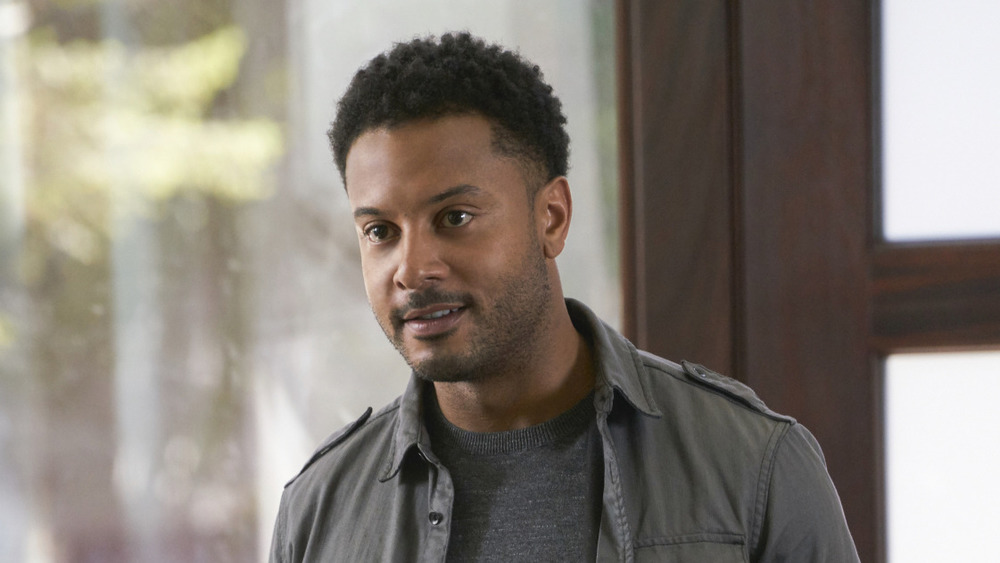 CBS
The CBS show Ransom, revolving around an expert crisis and hostage negotiator named Eric Beaumont (Luke Roberts) and his team, ran for three seasons between 2017 and 2019. Brandon Jay McLaren landed another regular role on the series playing Oliver Yates, a psychological profiler and key member of the group. A longtime collaborator and friend to Beaumont, Yates is very talented at what he does and truly wants to protect innocent people. But after a while, Yates begins to develop the dream of leading his own hostage negotiation team, stepping away from Beaumont.
As for the rest of the main cast, Nazneen Contractor plays the lead investigator, Zara Hallam, while Sarah Greene plays Beaumont's assistant Maxine Carlson in seasons 1 and 2, exiting midway through the second season. Her spot on the team is then filled by Cynthia Walker (Karen LeBlanc) for the rest of the show's run. Ransom was originally cancelled by CBS after its first season, but thanks to their international production partners, who wanted the series to continue, CBS changed their mind and renewed it for a second season, and later on a third. Unfortunately, Ransom didn't receive a season 4 renewal and was cancelled in July 2019.