The Forgotten Bill Murray Camp Comedy You Can Stream On HBO Max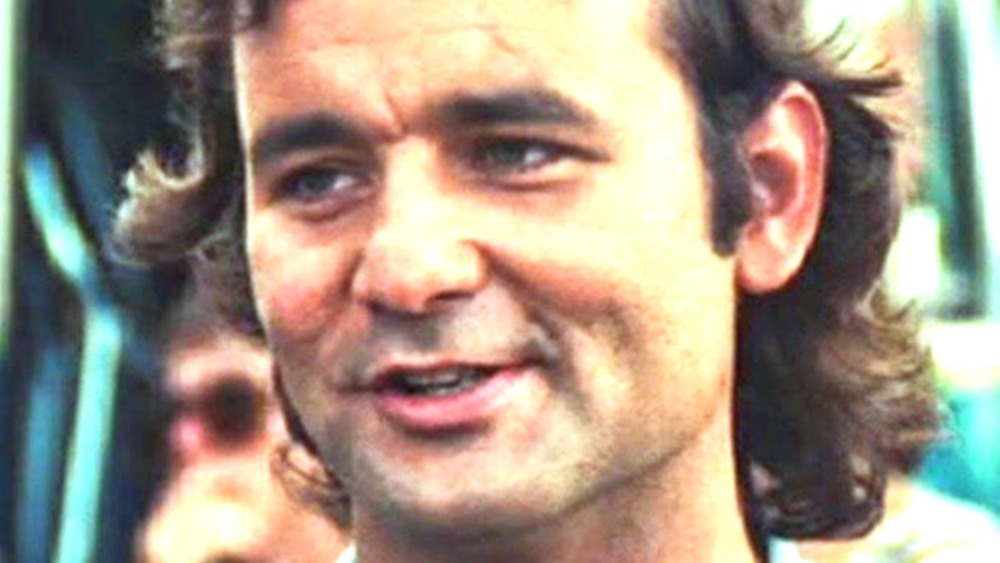 Paramount Pictures
Before Groundhog Day, Stripes, and Caddyshack, Bill Murray's big movie break came in Meatballs, a summer camp comedy now streaming on HBO Max. For comedy fans, the movie is a seminal classic that introduced moviegoers to the genius of Murray just one year into his tenure on Saturday Night Live. But to everyone else, Meatballs is a bit of a hidden gem — a perfect encapsulation of summer in the '70s that's often overlooked for the Ghostbusters actor's later work.
In truth, it's understandable that Meatballs isn't the first movie people think of when Murray's name is mentioned. There's a rawness to the film thanks to director Ivan Reitman's decision to pack the movie with unknowns and real campers, and at times it feels unpolished as a result. During a 2017 interview with Vanity Fair, the director revealed his strategy was largely a cost saving method.
"I wanted to shoot in August, while the campers were still there," he explained. "I thought that would be a great idea, because the movie would feel real. And the campers would serve as relatively inexpensive extras."
Ultimately, some of the real campers rebelled, which wreaked havoc on the set, according to Vanity Fair. But that's all part of Meatballs' appeal: It's a simple film about being young and on your own at camp for the first time that works in part because many of the people in the film were actually living that reality while the cameras rolled.
Meatballs is Bill Murray's first major movie role (and his first collaboration with Ivan Reitman)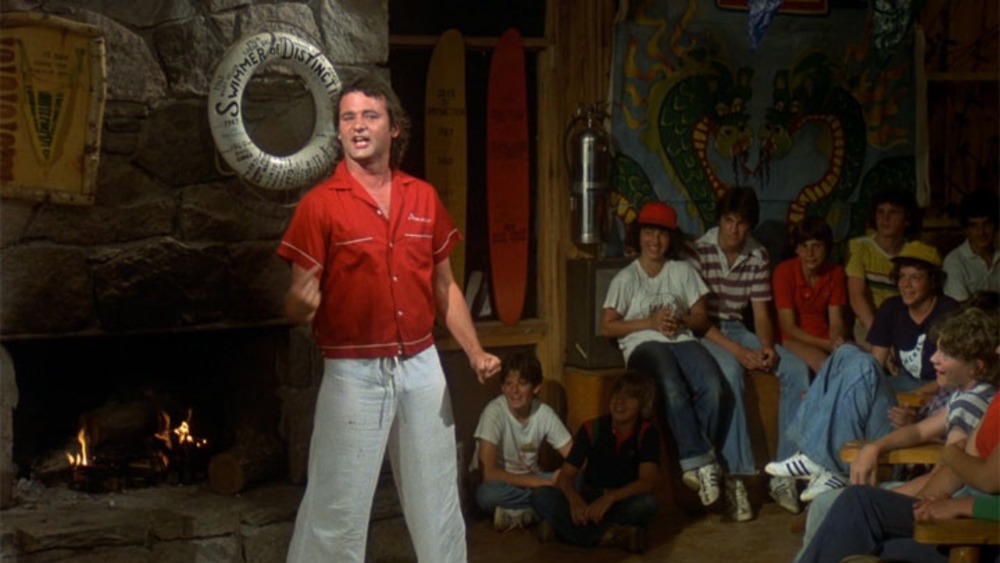 Paramount Pictures
If you have any sort of nostalgia for the summers of your childhood, then you'll surely find something to love about Meatballs. The movie's plot revolves around the average kids from Camp North Star competing against the rich kids from Camp Mohawk. But mostly it's about the awkwardness and innocence of early young adulthood.
And there in the midst of what is a relatively earnest story that goes for easy laughs is Murray playing an irreverent, yet cynical camp counselor. At the time, the SNL actor had yet to break out, but his star power was evident. In the film's most famous scene, Murray improvises a speech about why it really doesn't matter if the campers win or not, and it is an absolutely electric moment.
"Even if we win, even if we play so far over our heads that our noses bleed for a week to 10 days, even if God in Heaven above comes down and points his hand at our side of the field, even if every man, woman and child held hands together and prayed for us to win, it just wouldn't matter, because all the really good looking girls would still go out with the guys from Mohawk 'cause they've got all the money!" he shouts. "It just doesn't matter if we win or we lose."
It's a perfect scene born out of an even more perfect union between actor and director. Because not only is Meatballs Murray's first big movie role, it was also his first collaboration with Reitman, who would go on to direct him again in Stripes and Ghostbusters. 
Meatballs may not be quite as legendary as those other two films, but it does mark the beginning of a beautiful comedic partnership, which is why you should add it to your to-watch list immediately.