Best And Worst Bill Murray Movies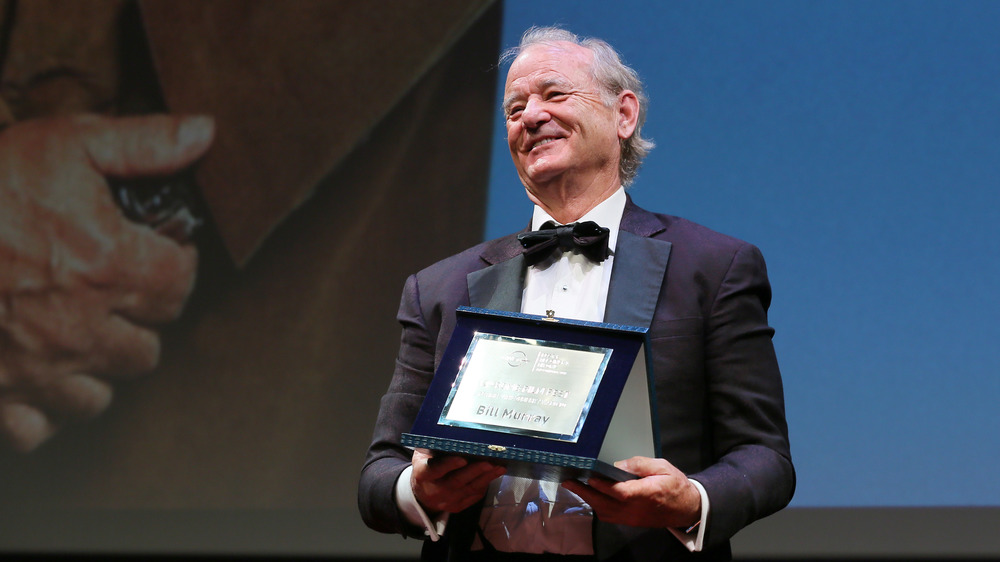 Ernesto S. Ruscio/Getty Images
Is there any other American comedy actor who truly puts the "pan" in "deadpan" like Bill Murray? Ever since he broke out on Saturday Night Live in the 1970s, Murray's meteoric rise to success was practically inevitable, with early roles in Caddyshack and Stripes signaling a future in comedy like no other. Now, a more than four-decade career proves once and for all that Murray's no-nonsense performance style is absolutely one for the ages.
Bill Murray's career spans a huge array of film, from comedies, to dramas, to family films, to everything else in between. His best films have made us laugh and cry like no other, and ideally, his worst films should be unmentionable in polite conversation. But you've got to take the good with the bad, so compiled here for your reading pleasure are the very best and the very, very worst movies in the career of Bill Murray!
Best: Meatballs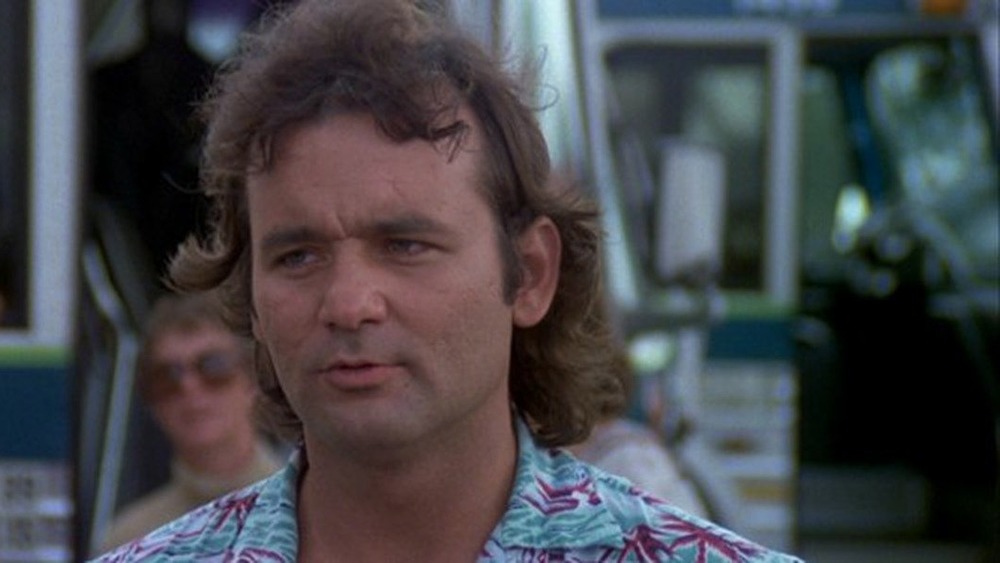 If you're looking for the movie where Bill Murray first fully emerged as a comedic leading man for the ages, look no further than 1979's Meatballs, which features as witty and outlandish a Murray performance as they come in an uproarious summer camp comedy that still holds up as an outrageous and rip-roaringly hilarious piece of screwball comedy.
Meatballs, the start of an Ivan Retman-Bill Murray collaboration that would last through Stripes and the Ghostbusters films, stands out as an oddly constructed hodgepodge of earnest summer camp film, horny macho sexy comedy, and tightly constructed slapstick bonanza. Even with its tonal whiplash, the sincere nature of these weirdo campers and counselors out to have a great summer practically radiates from the screen, and Bill Murray's carefree Tripper Harrison holds down the fort in a most triumphant fashion, propelling him to a comedic height that would launch a sterling career.
Worst: Larger than Life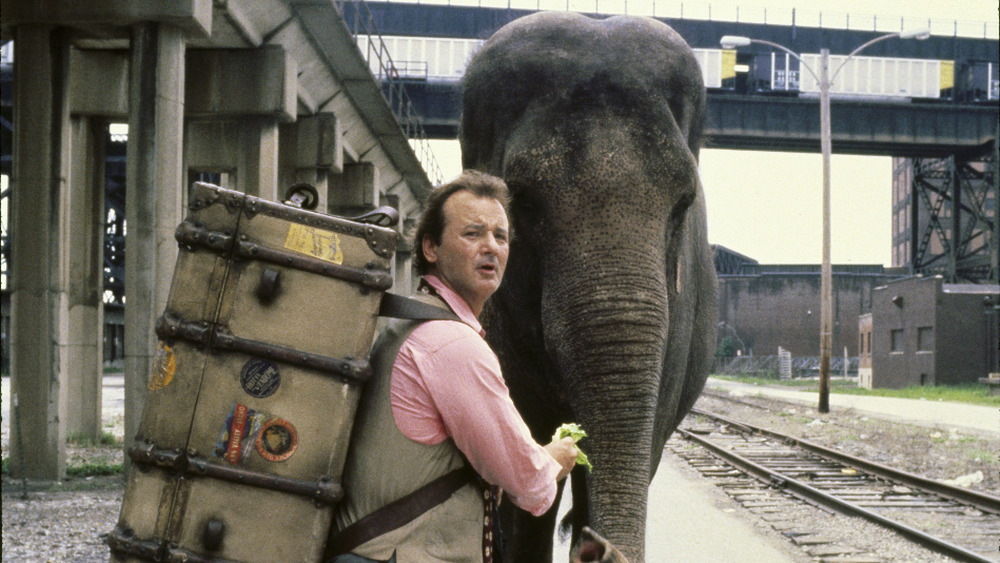 If Meatballs signaled the beginning of Bill Murray's comedic career, then 1996's Larger than Life was the elephant-sized signal that things were going way off track. If the words "Bill Murray hangs out with an elephant" are enough to get you to start cracking up, then you might have been the ideal audience for this dim-witted adventure of a man trying to transport a pachyderm across the country to gain an immense fortune.
But Murray's comedic sensibilities work best in sly, subtle instances, where his trademark wit and carelessness can act as the steering wheel for his comedic undertakings. But when his work veers towards the silly, clownish, and inane, that's when things go terribly, terribly wrong, as evidenced in this utterly elephant-sized flop of a movie. The film might have been named Larger than Life, but one hopes this movie is anything but in the lasting legacy of Murray's comedic abilities.
Best: Ghostbusters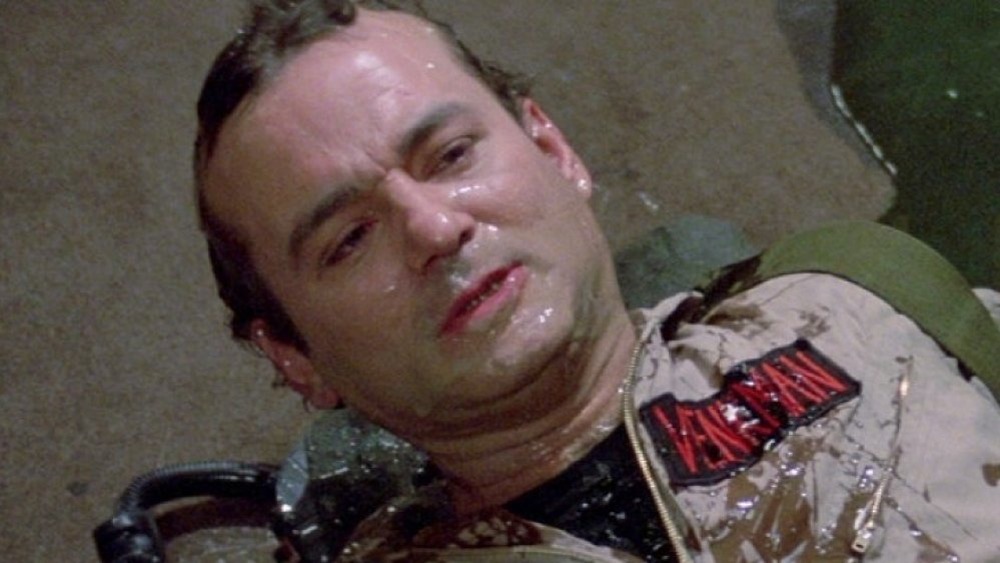 Has any comedy franchise become such a vital part of nerd culture like Ghostbusters has? It's hard to argue against the idea that when you combine a delightfully spooky ghost-inhabited universe with some of the best comedic minds of the 1980s, you get a film that's not only hilarious in its own right but worthy of spawning an entire media franchise around it.
Even with its brilliantly supernatural premise, it's hard to say if Ghostbusters would have become the comedic titan of a franchise it did without the valiant efforts of its ensemble cast. Even with brilliant supporting turns from Ernie Hudson, Annie Potts, Rick Moranis, and Harold Ramis, there's no denying that it's Bill Murray's "no f's to give" attitude that provides the most consistent laughs throughout. Reunited with frequent collaborator Ivan Reitman, Murray once again proved his cinematic comedy bona fides and added another worthy entry into his roster of hilarious home runs.
Worst: Garfield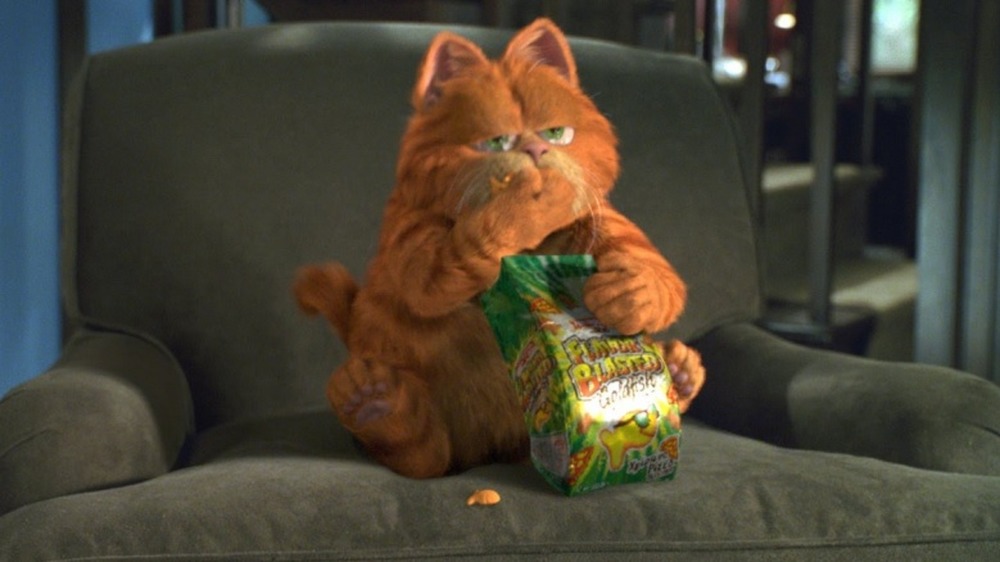 It's not like the world was begging for a live-action cinematic adaptation of Jim Davis' lasagna-loving, Monday-hating, lovable orange cat Garfield, but lo and behold, we were gifted such a foolish piece of film nonsense in 2004 with Garfield: The Movie, with Garfield brought to life through an adorable CGI creation voiced by none other than Bill Murray. It's not an absurd casting choice: One would think that Murray's dry humor would actually translate pretty well to the perpetually lazy feline.
But it's still such a shame that the end product was as childish, unfunny, and poorly made as this one, with Bill Murray practically sleepwalking through his voiceover performance in this computer-generated feline mess. Even more of a shame is that he returned to perform double duty in the inexplicable sequel, Garfield: A Tail of Two Kitties. The only thing more idiotic than that title is Murray's commitment to bringing this unfunny cat to life more than once.
Best: Groundhog Day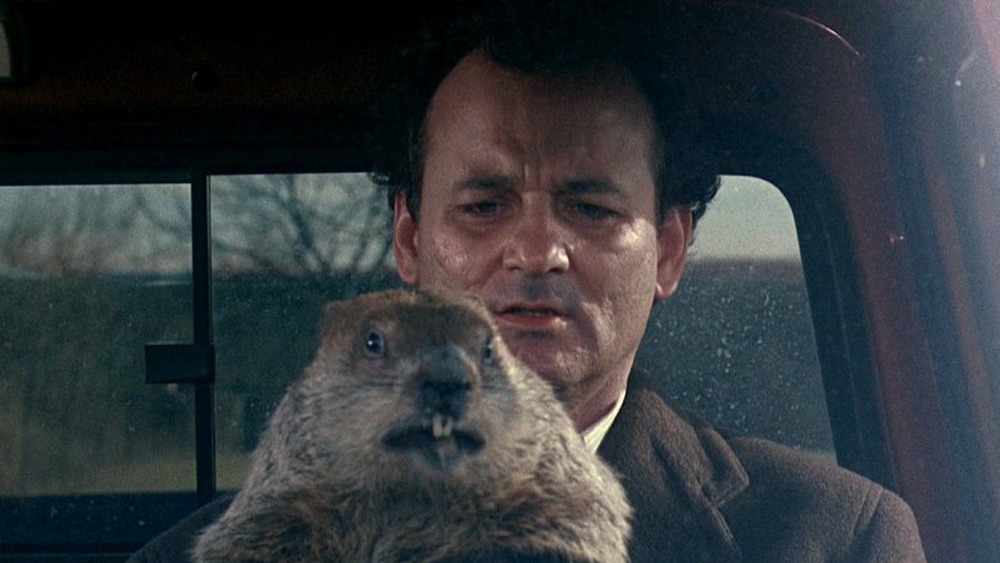 For one of the most successful bridges between Bill Murray's comedic and dramatic work, look no further than the brilliantly high-concept marvel that is Groundhog Day, a film that took the oft-celebrated February holiday and transformed it into an existential nightmare of a comedic adventure. Directed by frequent Murray collaborator Harold Ramis, Groundhog Day casts Murray as Phil Connors, a grumpy TV weatherman who travels to the town of Punxsutawney, Pennsylvania, to cover their Groundhog Day festivities, only to find himself trapped in a time loop, having to relive February 2 in constant perpetuity.
But Groundhog Day, alongside acting as a perfect showcase for Murray's typical doom-and-gloom comedic genius, also allows him to show off a more thoughtful side to his performance, providing him the means to portray a self-reflective character whose own redemption arc is only heightened by the magical framing device at play. Groundhog Day is still heralded as one of Murray's best films, and in the arc of his own career, it serves as the perfect midpoint between his comedic and dramatic aspirations.
Worst: Rock the Kasbah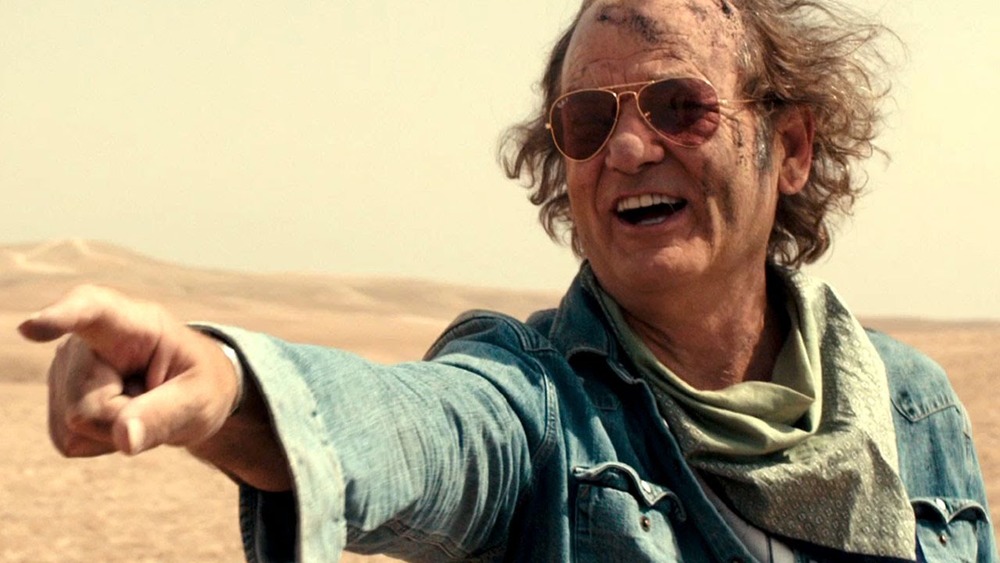 You'd think getting BIll Murray back in the driver's seat of a new comedy would be an all but guaranteed recipe for success, but such was certainly not the case with the far-from-rocking Rock the Kasbah. Inspired by a true story, Murray plays rock manager Richie Lanz, who finds himself in Afghanistan hoping to represent a young singer trying to get into Afghanistan's analogue of American Idol.
If this sounds like a pretty bad idea for a movie, it's sad to say that it's much worse than you think. Murray's anarchic cruelty can only go so far in a film like this, and this particular fish-out-of-water story — besides containing humor in painfully poor taste — just doesn't provide any kind of meaningful showcase for Murray as a comedic performer. The results are, frankly, pretty boring above anything else and a sadly forgetful entry in the later career of Bill Murray.
Best: The Life Aquatic with Steve Zissou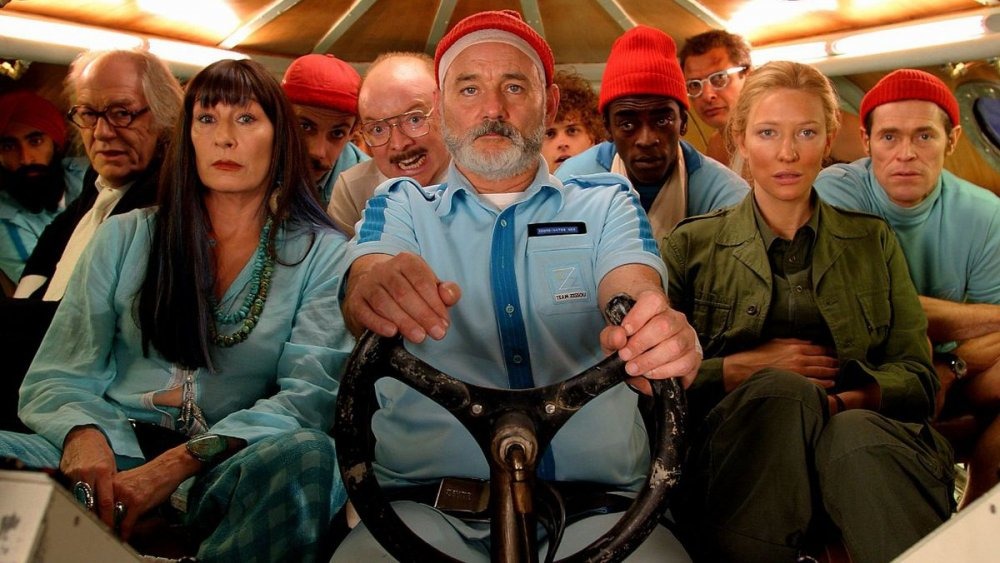 After becoming a mainstay in the filmography of Wes Anderson with supporting roles in Rushmore and The Royal Tenenbaums, Bill Murray finally got the spotlight with his eponymous role in The Life Aquatic with Steve Zissou, where he was able to truly flex his leading man chops amid Anderson's beautifully constructed universe. Murray's Steve Zissou, a Jacques Cousteau-esque deep-sea explorer out for revenge against the shark that killed his partner, takes the curmudgeonly energy of previous Murray characters and channels it inward, creating a character equally despicable and empathetic.
Murray fits perfectly in the world of Wes Anderson, his deadpan performance style brilliantly suited for Anderson's tightly constructed, surrealistic take on moviemaking. Murray would continue to act as Anderson's good luck charm, appearing in every subsequent film of the idiosyncratic director (including his yet-to-be-released The French Dispatch), cementing an artistic collaboration where Murray's gift for comedic grief can be best served.
Worst: Hyde Park on Hudson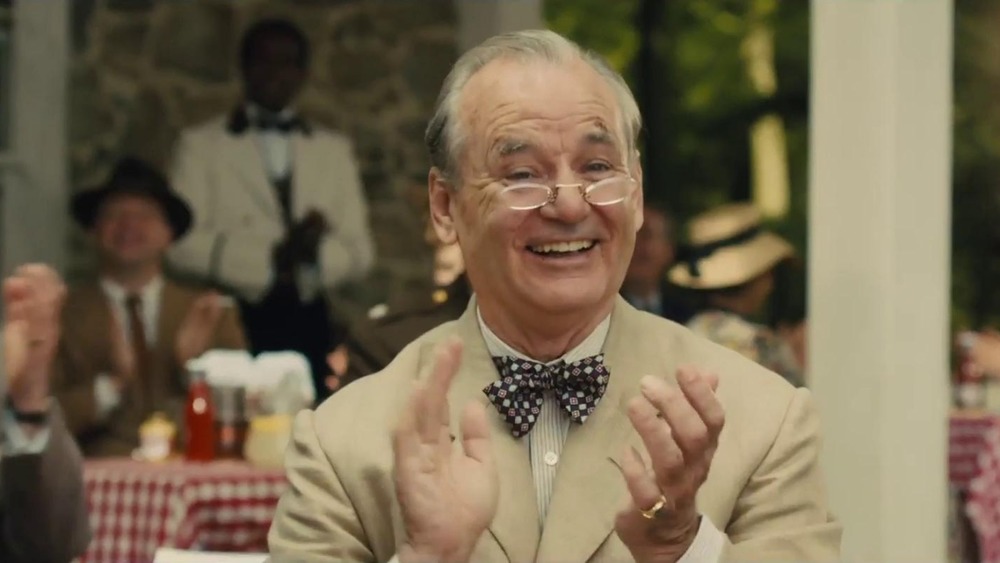 It doesn't sound like the worst idea in the world, casting Bill Murray to play Franklin Delano Roosevelt in a biopic of the beloved and tortured president. But execution is key, and it falls fantastically flat in the dreadfully dull Hyde Park on Hudson, a film focused on FDR's close relationship with his confidante Margaret Suckley (played here by Laura Linney).
The biopic has all but stayed its welcome, and the tropes of the genre can be easily spotted a mile away. So, too, do they show up in this hastily put together piece of biographical dramatics. Murray's FDR oscillates so often between sincere recreation and cartoonish parody that it's really hard to get a sense of what tone the film is aiming for. But it's boredom that prevails above all else, as even at just over 90 minutes of runtime, watching Hyde Park on Hudson can feel like an absolute chore and a must-skip in the world of Bill Murray.
Best: Lost in Translation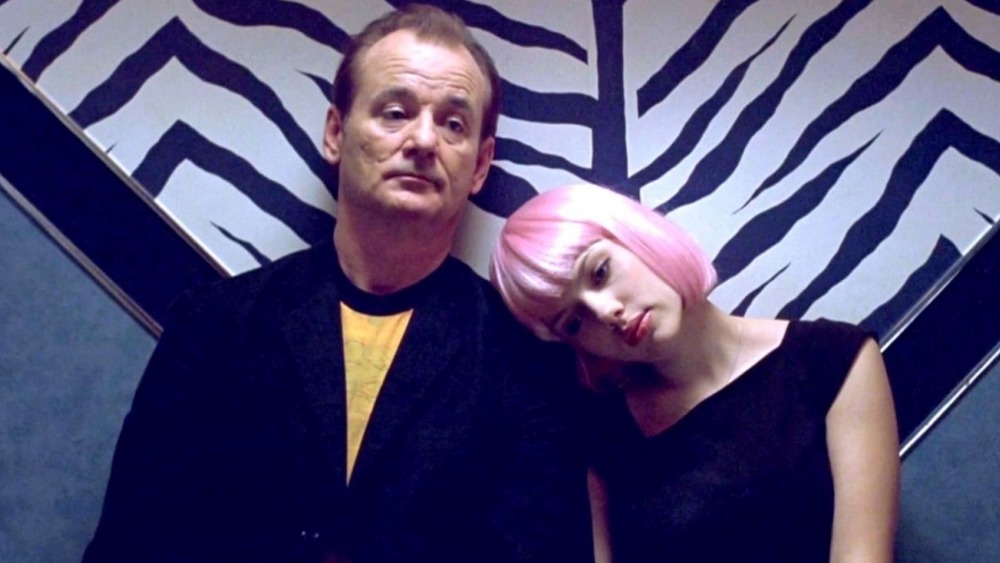 If ever there was a film that secured Bill Murray as an actor whose skills could translate to the world of an outright drama, it was Sofia Coppola's marvel of a film Lost in Translation, casting Murray as Bob Harris, a movie star past his prime traveling to Tokyo to star in whiskey commercials. In a film about loss and disillusionment and how we can try and combat these dark moments in our lives, Bob finds connection with another lost American, Charlotte, played by Scarlett Johansson in a career-best role.
Like no other film before, Lost in Translation takes the sadness that has always coated Bill Murray's comedy and removes humor from the equation entirely. It creates a performance utterly soaked in regret but filled to the brim with hope for a better future on the other side. The film was an utter success all around, winning an Original Screenplay Oscar for director/writer Sofia Coppola and even garnering Murray his first (and, as of this writing, only) Oscar nomination for Best Leading Actor. Lost in Translation proved that when honing Murray's signature gloom in a purely dramatic direction, the results can translate to pure perfection.
Worst: Passion Play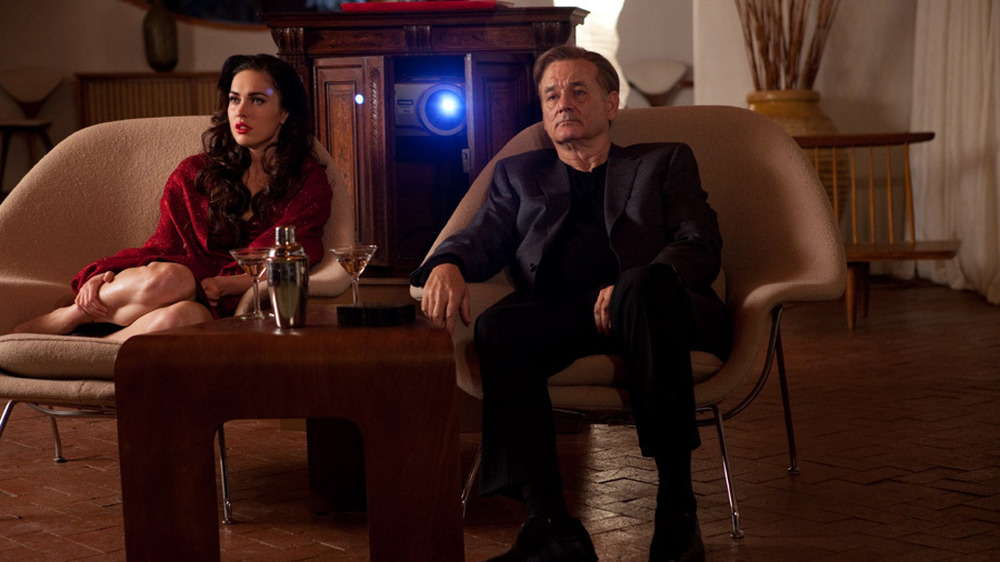 What happens when you throw Mickey Rourke, Megan Fox, and Bill Murray into the middle of a self-indulgent, ugly, and altogether boring piece of dispassionate filmmaking? You get our final deadly entry, Passion Play, written and directed by Mitch Glazer, and it's about as ridiculous as bad movies come. To even attempt a plot synopsis for Passion Play, a movie where Megan Fox's character has wings and Mickey Rourke plays the trumpet with the grace of someone who's never seen a trumpet before, is as ludicrous as anything else in this movie.
And worst of all, Murray is absolutely wasted as the gangster Happy Shannon, throwing completely dead energy into every scene he's in. The lack of effort from Murray coupled with the absolute self-seriousness of the rest of the film is a tonal mismatch that cannot be justified by any means. You may find yourself completely forgetting about Passion Play as soon as the movie is over, and one only hopes that this movie is long-forgotten in the filmography of Bill Murray.