Everyone Is Binging This Jonah Hill Crime-Comedy On Netflix Right Now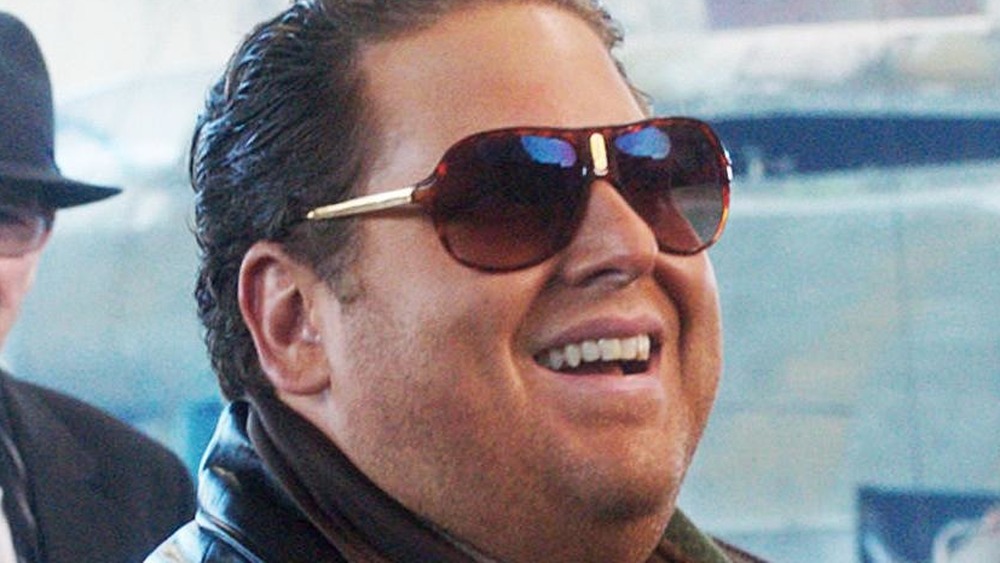 Warner Bros.
Actor Jonah Hill has become a jack-of-all-trades in Hollywood over the last two decades. He first became known for his wild on-screen antics in comedies like Superbad, Get Him to the Greek, and 21 Jump Street. He later revealed a talent for drama in films like Moneyball and The Wolf of Wall Street, both of which earned him Academy Award nominations. Hill has also demonstrated his writing chops, contributing to screenplays like Sausage Party and the Jump Street movies, and his directorial debut, Mid90s, was hailed by critics as a touching coming-of-age film.
With so many projects under his belt, it's no wonder that Hill is on everyone's radar. His latest project, Don't Look Up, is a star-studded comedy due to be released on Netflix later this year. The movie stars Hill alongside a huge A-list of talent including Leonardo DiCaprio, Chris Evans, Jennifer Lawrence, and Meryl Streep, to only name a few. 
In the meantime, another film starring Hill has made it to Netflix's Top 10 list — one that combines comedy, crime, and action in a wild story inspired by true events.
Jonah Hill plays a real-life arms dealer in War Dogs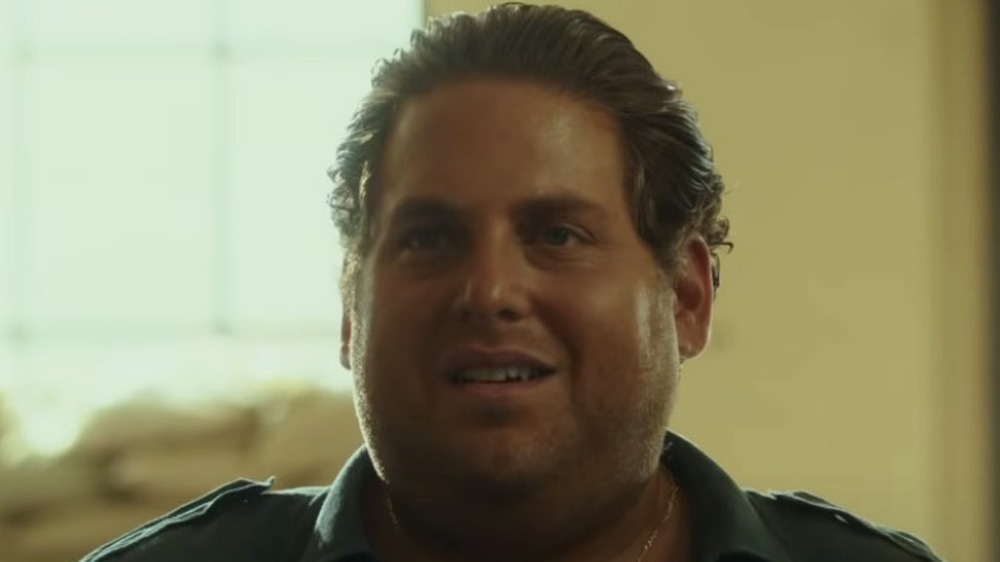 Warner Bros.
2016's War Dogs is based on the memoirs of Efraim Diveroli, an arms dealer for the U.S. Department of Defense. Hill stars as Diveroli, who offers his old friend David Packouz (Miles Teller) a job with his company selling weapons to the U.S. military. David is reluctant at first, but when his own business goes under and his girlfriend reveals that a baby is on the way, he agrees.
Efraim shows David the ins-and-outs of the arms trade, as the two find themselves in very dangerous situations traversing war-torn countries like Jordan and Iraq. When Efraim enters into a weapons deal worth $300 million, the pair realize they may have ventured into more dangerous territory than they can handle. Things get dicey when an increasingly erratic and unpredictable Efraim decides to double-cross a notorious arms dealer (Bradley Cooper).
War Dogs is a rollercoaster of action, suspense, and comedy from Hangover and Joker director Todd Phillips. Hill portrays Efraim with a chaotic energy and the expert comedic timing that he's become known for, bringing a lighthearted air to an otherwise troubling real-world subject. War Dogs is streaming now on Netflix and is a must-watch for Jonah Hill fans.