The Superbad Reunion Just Got Even More Exciting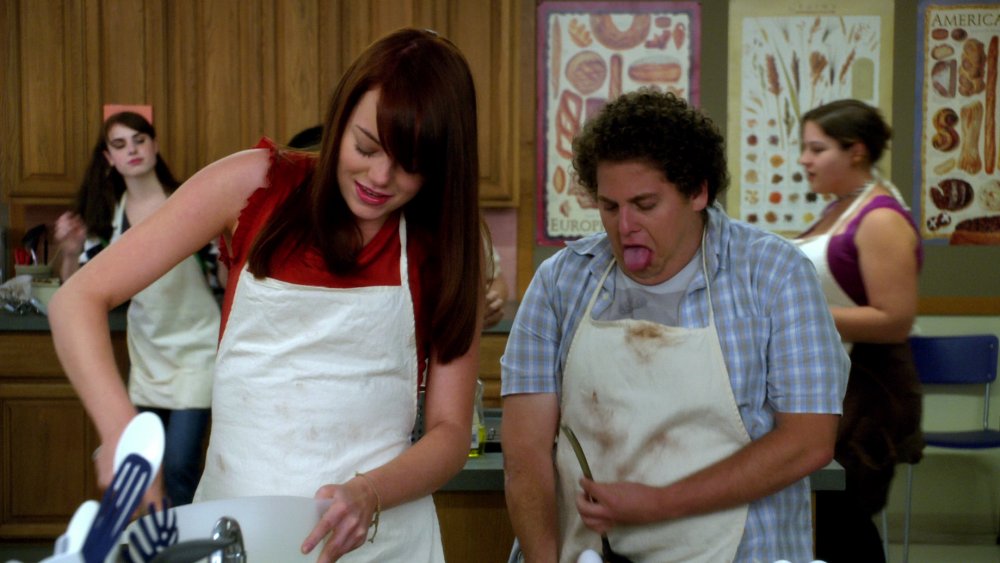 Sony Pictures Releasing
With so many actors finding themselves, just like the rest of us, cooling their heels at home, we've seen an enormous influx in virtual table readings and reunions for popular TV shows and films. The Princess Bride, Parks and Recreation, and Fast Times at Ridgemont High, just to name a few, have all found huge acclaim in 2020 by bringing together beloved actors to recreate some of our favorite moments.
On October 24, we found out about yet another film we could add to list of reunions: the 2007 comedy classic Superbad. Deadline announced that the cast would come together to raise money for the Democratic Party of Wisconsin. That initial announcement confirmed the involvement of Jonah Hill, Michael Cera, Christopher Mintz-Plasse, Bill Hader, and Martha MacIssac. Writers Seth Rogen and Evan Goldberg will also be present, as will both director Greg Mottola and producer Judd Apatow.
That is an enormous percentage of the people involved with Superbad — certainly enough to get fans excited for the October 27 event. However, with only a day left to go before game time, we found out about one more returning cast member: Emma Stone!
The perfect person announced Emma Stone's return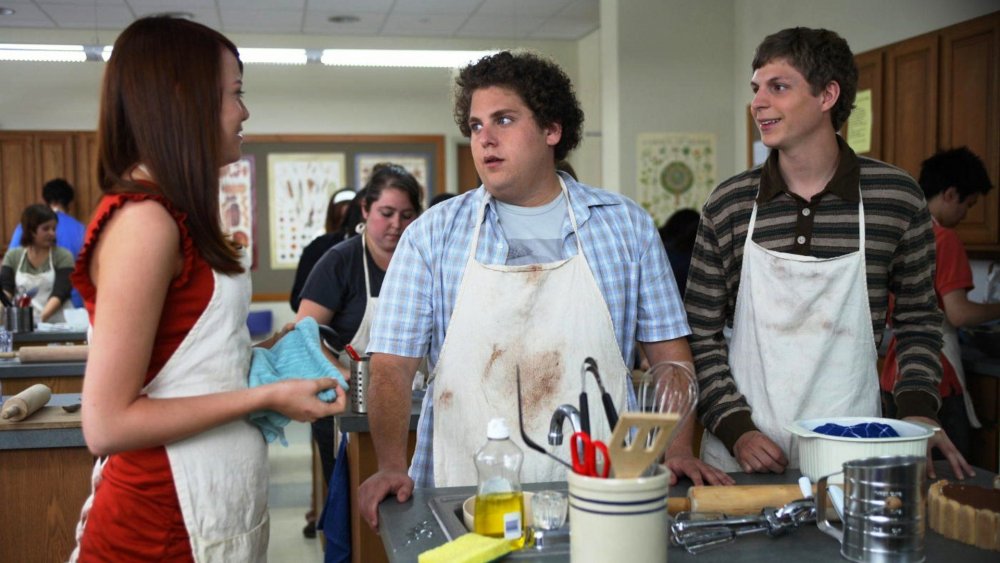 Sony Pictures Releasing
It was Jonah Hill who dropped the exciting news of Stone's inclusion in the Superbad event. "The #SuperbadWatchParty & cast reunion is tomorrow, and I'm so excited to announce that Emma Stone is joining us! You should too," tweeted Hill on Monday.
It makes sense that Hill would be the one to announce Stone's involvement, since the plot of Superbad involves his character trying to get beers for her character's party, even though they are all underage. In the movie, Seth (Hill) headbutts Jules (Stone) after trying and failing to kiss her, reminding us all that sometimes social distancing isn't so bad.
"We are thrilled to have the cast of Superbad join us in the fight to defeat our super awful president," shared Democratic Party of Wisconsin Chair Ben Wikler. "With the help of our talented guests, we know that we can win this election for Wisconsin and for the country. Laugh with us as we raise the funds and mobilize the volunteers we need to finish this race strong."
The Superbad Watch Party begins Tuesday October 27 at 8PM CT.