The Real Reason James Gunn Shot Peacemaker In Vancouver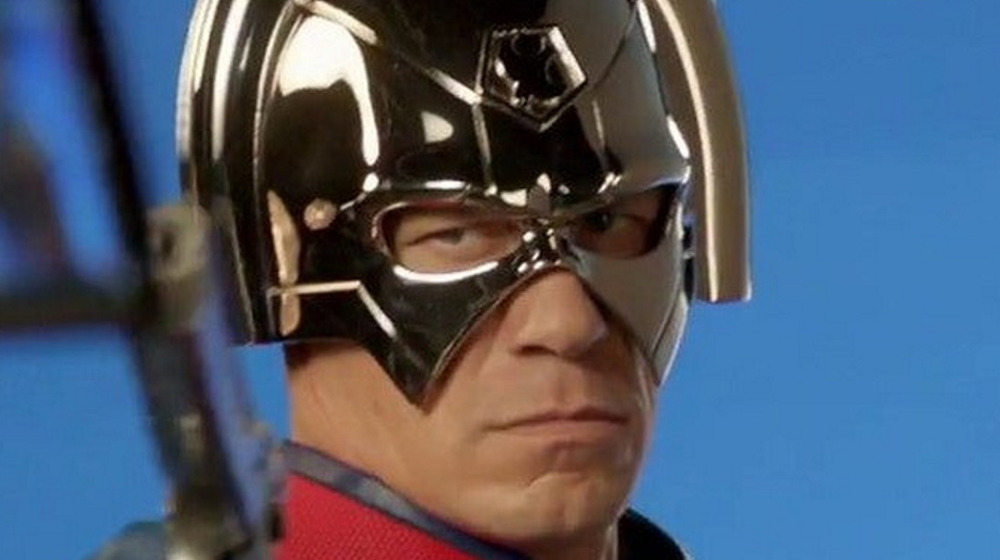 Warner Bros.
After launching into the mainstream with Marvel Studios' Guardians of the Galaxy in 2014, director James Gunn quickly became one of the biggest faces of superhero cinema. On August 6, 2021, via the HBO Max streaming service and the scant few movie theaters with their doors open, his inaugural DC Comics-inspired project, The Suicide Squad, will make its premiere. The film boasts a massive cast of the DC universe's D-list — and lower — names, in addition to heavy-hitters like Margot Robbie's Harley Quinn and Jai Courtney's Captain Boomerang from David Ayer's 2016 Suicide Squad. 
Among these newcomers includes Peacemaker, who WWE legend John Cena will bring to live-action for the first time. And while James Gunn has implied that most of The Suicide Squad's cast is potentially on the chopping block, the ensemble movie won't be the last audiences see of Cena's chrome-domed alter-ego. 
As revealed in late 2020, the character will star in his own self-titled miniseries on HBO Max, consisting of eight episodes total. With The Suicide Squad completed, according to NME, Gunn has turned his attention to his small-screen spin-off, which is in the early shooting stages. Vancouver, British Columbia, in Canada, has hosted much of Peacemaker's filming — a location that Gunn selected for a very good reason.
Gunn wanted to put the health of the cast and crew first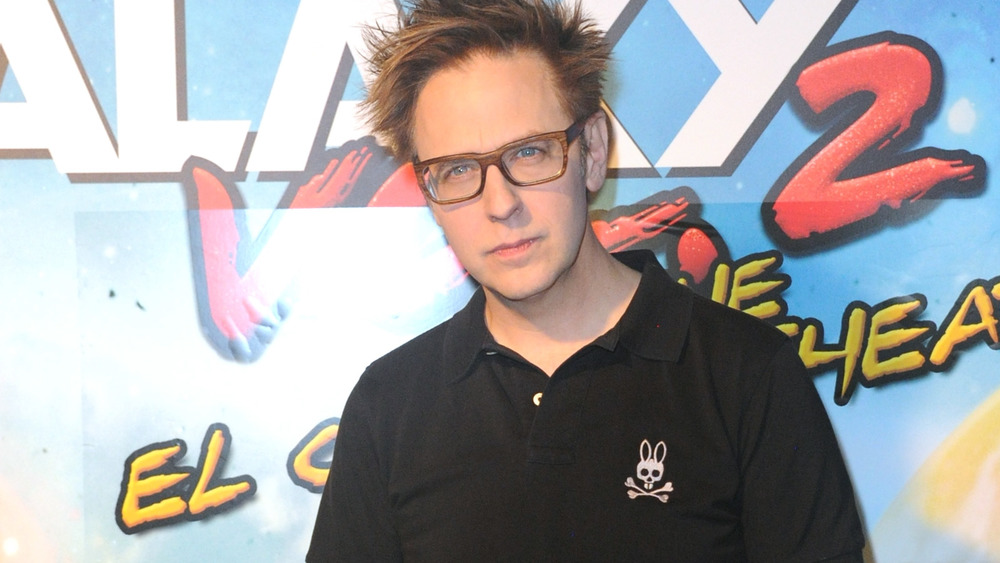 Albert L. Ortega/Getty Images
On February 8, James Gunn took to Twitter for yet another one of his impromptu Q&A sessions to chat with his many fans and followers. Of the plethora of questions he received, one from @TakaakiMasuda1 shifted the conversation to the ongoing filming of Peacemaker. They asked Gunn if he selected Vancouver as its principal location because it was the ideal setting for the series, or if he simply enjoys spending extended periods in the area. 
The Super director's reply was enlightening when it comes to both the content of the show, as well as that of his character. "I wanted the show to take place in the Pacific Northwest, so it fits location wise," Gunn said, but that wasn't the only reason he gave for taking Peacemaker to the Great White North. He added, "[T]he primary reasons is they've been better at managing Covid up here, so it's safer for the cast & crew." 
Given the state of the world, this is an important measure to consider when filming any project. COVID-19 cases in the United States are steadily declining, but the pandemic itself remains present in all corners of life. If Vancouver is the best spot for Peacemaker's production to happen – for the sake of the story, and the health of the people bringing it to life — kudos to James Gunn for making the right call.