Star Wars: Rogue One Director Confirms How The Movie Begins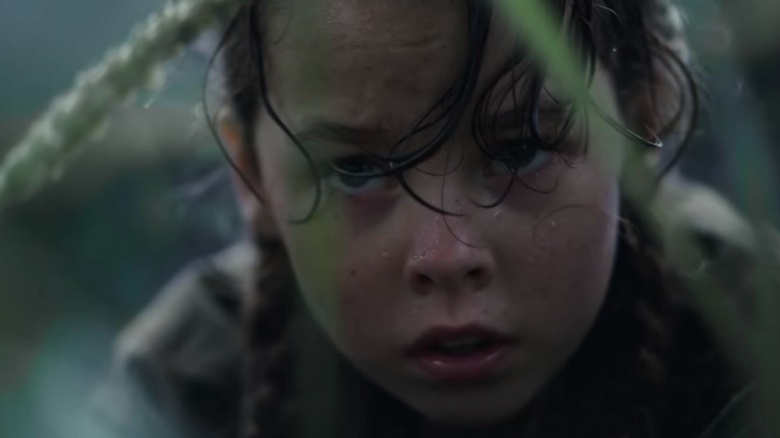 Lucasfilm chief Kathleen Kennedy recently hinted to Variety that Rogue One: A Star Wars could be the first movie in the series not to begin with the iconic opening text crawl. And now that we're just a few weeks away from the film's opening, director Gareth Edwards has confirmed it.
During an interview with My TF1 (via Star Wars News Net), Edwards said the prequel's backstory is already explained in the crawl for the original Star Wars. "There is no opening crawl," he said. "Our film comes from the text of Episode IV. If we give the text, it would be endless. We really had to differentiate Rogue One from the rest of the saga."
So how will the movie begin? Edwards revealed that, too. "There is a prologue at the beginning of the film that takes place 15 years before the action of the film," he said. "That is how the action is exposed."
He's likely referring to the scenes we've seen in the trailers that feature a young Jyn Erso and her parents. Her father Galen Erso (Mads Mikkelsen) is taken away by Imperial troops and forced to help build the Death Star. And in the international trailer, we see a woman (probably Jyn's mom) give the young girl a necklace with a clear crystal, telling her to "trust the Force."
As Wired points out, the gem seems to be a kyber crystal, the mineral used to create lightsabers, and the raw material the Empire uses to create the main weapon on the Death Star.
Rogue One arrives in theaters Dec. 16. In the meantime, star Felicity Jones recently appeared on The Tonight Show, and she brought along the first extended clip.