Who Plays Don Cheadle's Lookalike In The Michelob ULTRA Organic Seltzer Commercial?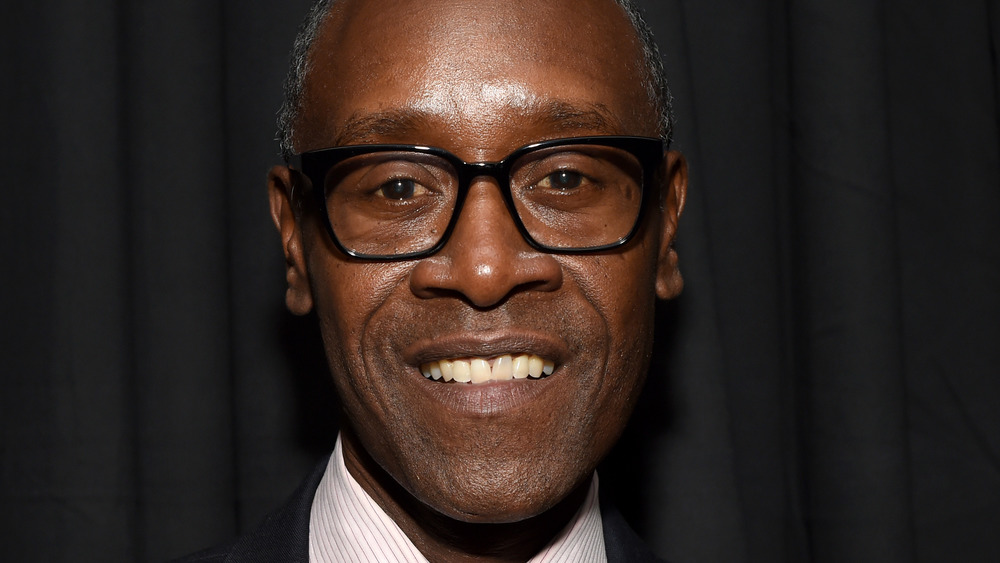 Michael Kovac/Getty Images
On the surface, the Michelob ULTRA Organic Seltzer commercial is Super Bowl LV's most ambitious ad. It features celebrities such as Megan Fox, Lucy Liu, and Serena Williams, and is even narrated by Christopher Walken. Except it's nearly all a lie. Most everyone in the commercial is a doppelgänger who looks — and in Walken's case, sounds — like the real deal. However, the commercial does include one actual, bonafide star: Don Cheadle. 
At the halfway mark in the Michelob ULTRA Organic Seltzer Super Bowl spot, Cheadle zip-lines onto a boat and encounters his own lookalike. Unfortunately, these two actors don't recreate the famous mirror scene from Duck Soup, but they do raise an important question: Who plays the phony Cheadle in the commercial? Since he stands right next to Cheadle, the doppelgänger could either be an actor rocking really impressive prosthetic makeup, or not actually a lookalike at all and really just Cheadle copy-pasted to the other side of the screen. 
In reality, the fake Cheadle isn't wearing any makeup in the commercial, and is 100-percent real. Confused yet? Then keep reading.
Don Cheadle's lookalike brother Colin Cheadle plays Don Cheadle's lookalike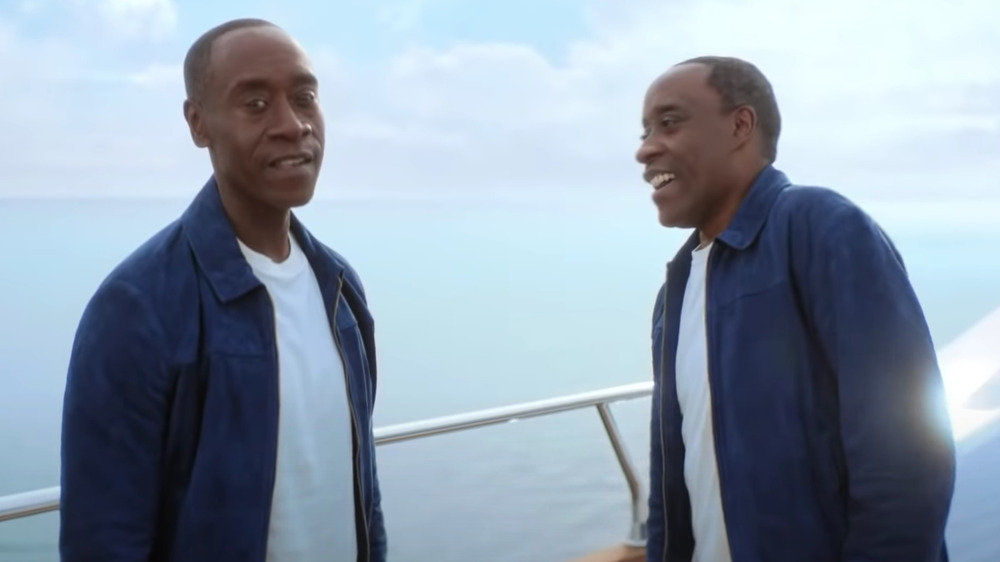 Michelob ULTRA
If you visit Don Cheadle's IMDb page, you might be surprised to learn that he has a brother, Colin Cheadle. And if you search images for Colin online, you will find pictures of ... Don Cheadle? What's going on? Did Google's algorithm goof up? No, what you're seeing are indeed pictures of Colin Cheadle. The two brothers just look super similar.
Entertainment Tonight recently got an exclusive interview with Don Cheadle about what it was like working with his brother Colin, who looks exactly like him. Now, Colin is no acting neophyte. He might not have the Marvel-ous acting résumé that Don does, but Colin has still acted in several TV movies. According to Don, it was cool acting with his brother in the Michelob ULTRA Organic Seltzer commercial because the ad is a "play on what's real and what's fake." And just like how the lookalikes in the commercial have been mistaken for their celebrity counterparts, many people have confused Colin for Don in the past.