Who Is The Swimmer From Toyota's New Super Bowl Commercial?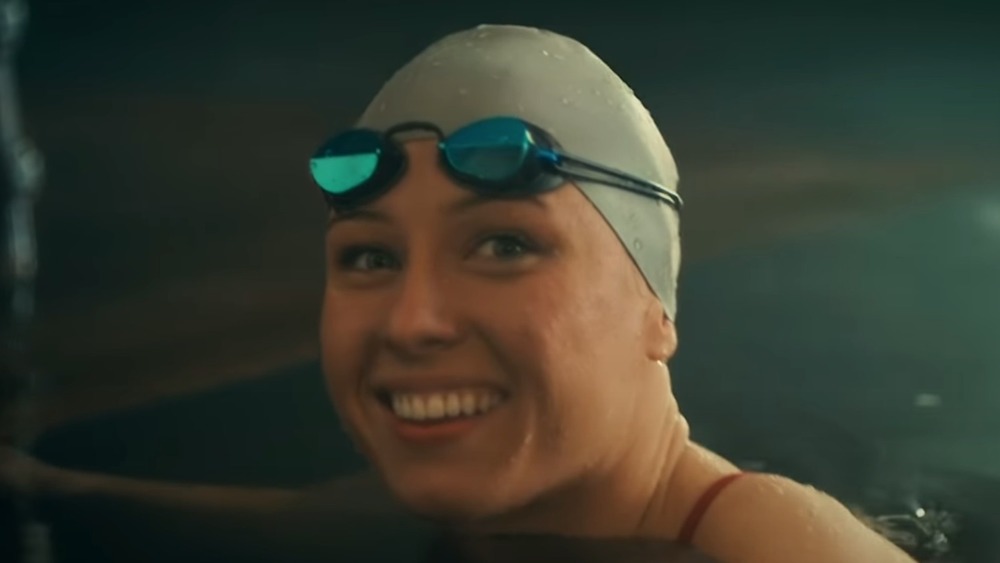 Toyota
Each year, the Super Bowl promises a rollercoaster of emotions — either from an investment in the game itself, or from the exciting new movie trailers and ridiculously expensive commercials. Some of the ads aim for laughter with their sheer ridiculousness, like this year's Doritos spot that alarmingly flattened Matthew McConaughey, but others angle to tug on viewers' heartstrings. Toyota went the route of sentimentality this year, and focused on a Paralympian.
The car company's minute-long spot surprisingly features not a single car, but instead highlights Toyota's sponsorship of Team USA in the Olympics and the Paralympics by focusing on a Paralympian swimmer. Over shots of her swimming and growing up, the ad recreates a conversation between her adoptive mother and the adoption agency. The voiceover says they've found a girl for them to adopt, but her life won't be easy — her legs need to be amputated. Her mom replies, "It might not be easy, but it'll be amazing."
So, that woman making everyone tear up? Her name is Jessica Long.
Jessica Long is a 13-time gold medalist swimmer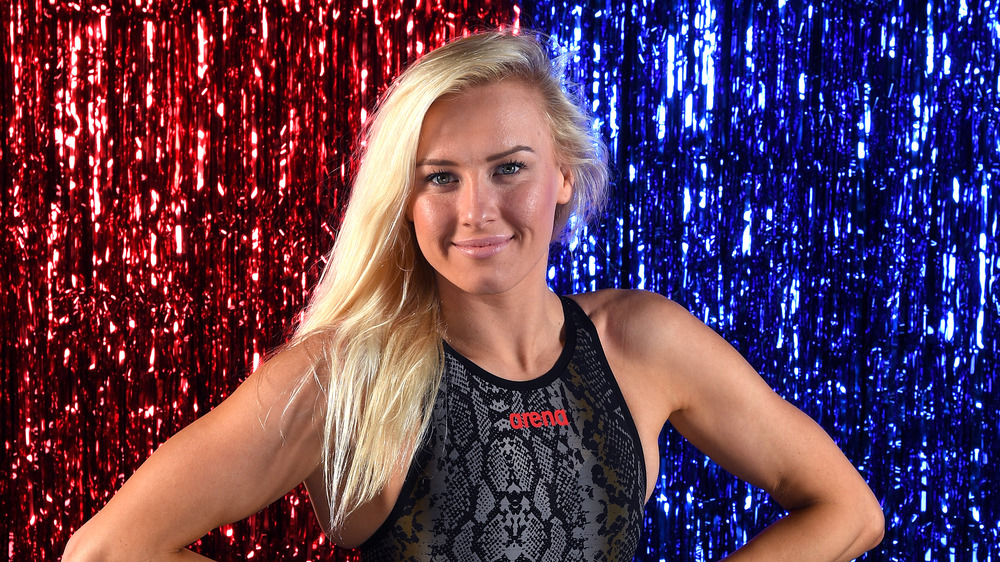 Harry How/Getty Images
Titled "Upstream," the sure-to-make-you-cry ad is all about Jessica Long's journey from being born in Russia with a condition requiring her legs to be amputated to becoming one of the most famous Paralympians in the world. At age 12, she was the youngest member of the USA Paralympics team and has since won 23 Paralympics medals in swimming, 13 of which are gold (via Paralympic). In an Instagram post about the Toyota ad, she wrote, "I hope "Upstream" inspires everyone who watches it and serves as a reminder that nothing is impossible."
In the post, she also shared her feelings on being the center of Toyota's Super Bowl spot and all the emotions that watching it brought up, writing, "I feel such grace towards [my parents] for what they went through when they adopted me. My career is 18 years in the making and it's incredible for my story to be shown on such a huge platform. No one can take away what I've accomplished, but my life is so much more than the medals. Swimming has helped me get through a lot in my life. Here you get to see little Jess for the first time, hands on her hips and joining her first swim team."
The 2020 Olympics and Paralympics were both canceled last year, and rescheduled for this coming summer.