Twitter Can't Stop Making Jokes About Drake's Super Bowl Commercial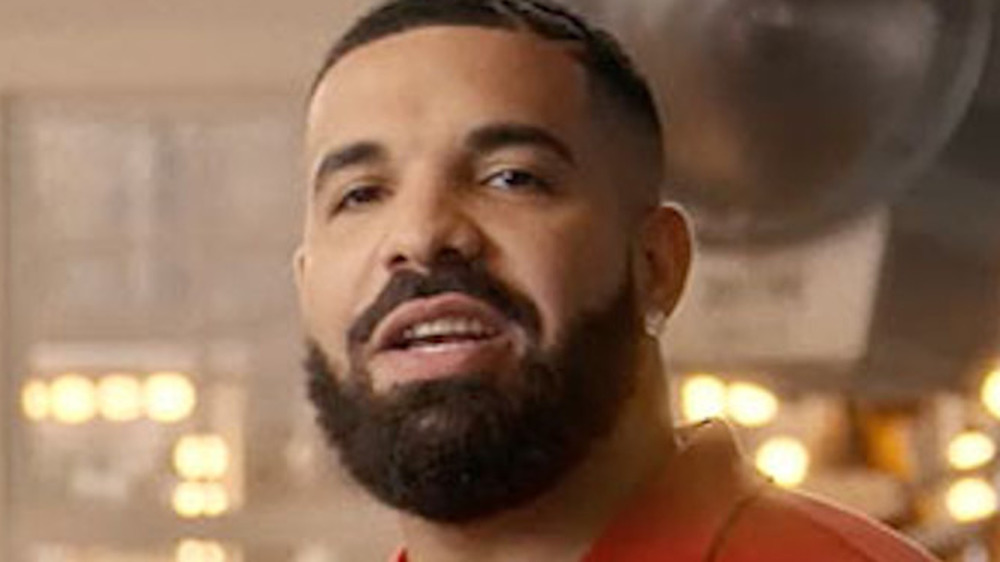 StateFarm/YouTube
Twitter is "in its feelings" about Drake's big Super Bowl commercial.
Insurance company State Farm has been running ads featuring their mascot "Jake from State Farm" for years, but for the 2021 Super Bowl, they used some of the most valuable and coveted air time of the year to introduce a new spin: Drake from State Farm.
State Farm's Super Bowl ad features Jake (actor Kevin Miles) alongside NFL quarterbacks Aaron Rodgers (of the Green Bay Packers) and Patrick Mahomes (from the Kansas City Chiefs), commiserating about their stand-in actors — while Rodgers has a hapless fan in a Wisconsin cheese hat, Mahomes is stuck with Paul Rudd, who might be wearing a matching sweater, but can barely hold a football without dropping it.
However, Jake has scored none other than megawatt star Drake himself ... although he does have to remind the rapper, whose acting skills are a bit rusty these days, that stand-ins don't get to say any lines as they stand next to each other. Here's what Twitter has to say about Drake's big State Farm Super Bowl commercial.
Twitter is full of jokes about Drake's new gig with State Farm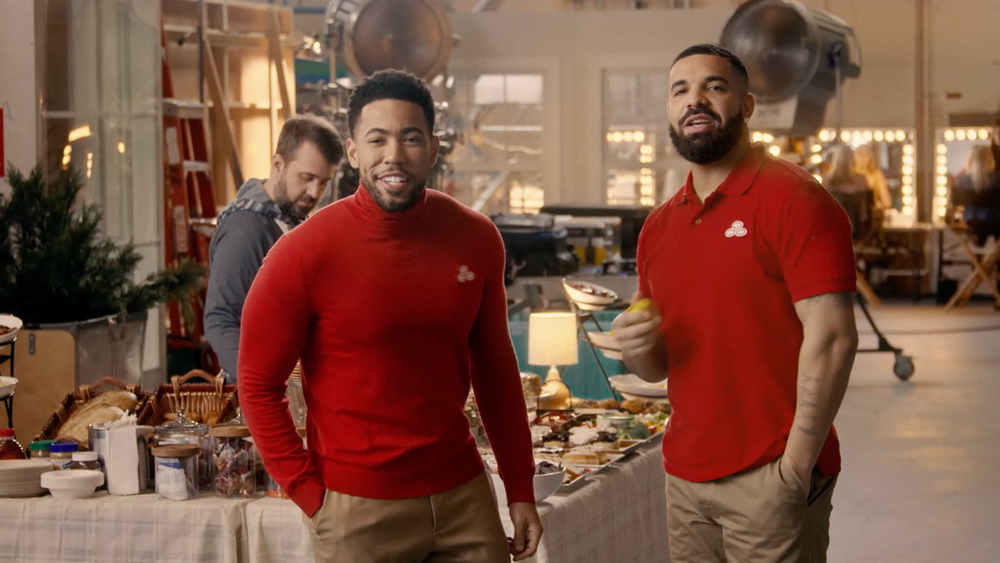 State Farm/YouTube
Ultimately, jokesters on Twitter had one big complaint. Drake's State Farm commercial might be amusing, but for fans of the artist who have been waiting for his upcoming album Certified Lover Boy, it's a little frustrating to watch Drake make time for the ad and not focus on the release. As @ComplexMusic put it, "Drake dropped a state farm commercial before [Certified Lover Boy] smh."
Others came to a sudden realization; as comedian Michelle Collins wrote, "Ohhhh State Farm has DRAKE money," while @mattlanza mused, "Between Drake from State Farm & The Weeknd [the Super Bowl's halftime performer], it's been a big night for Toronto."
Some fans were just excited to see Drake pop up in any ad and celebrated his success — @yungbabytate wrote, "I'd switch to State Farm just so Drake could pop up when I say 'like a good neighbor,'" and @OmarJimenez tweeted, "'Drake from State Farm' already platinum." However, others were less pleased, for various reasons. @RingerNFL flippantly accused Drake of "stealing the state farm bag from some respectable working actor," while comedian and actor Jarvis Johnson wrote, "wow they really got drake to be jake from state farm's double and not me smh."
You can check out Drake's commercial here, and rest assured — Twitter will certainly come up with plenty more jokes about it as the night goes on.