Wynonna Earp Fans Get The Saddest News Ever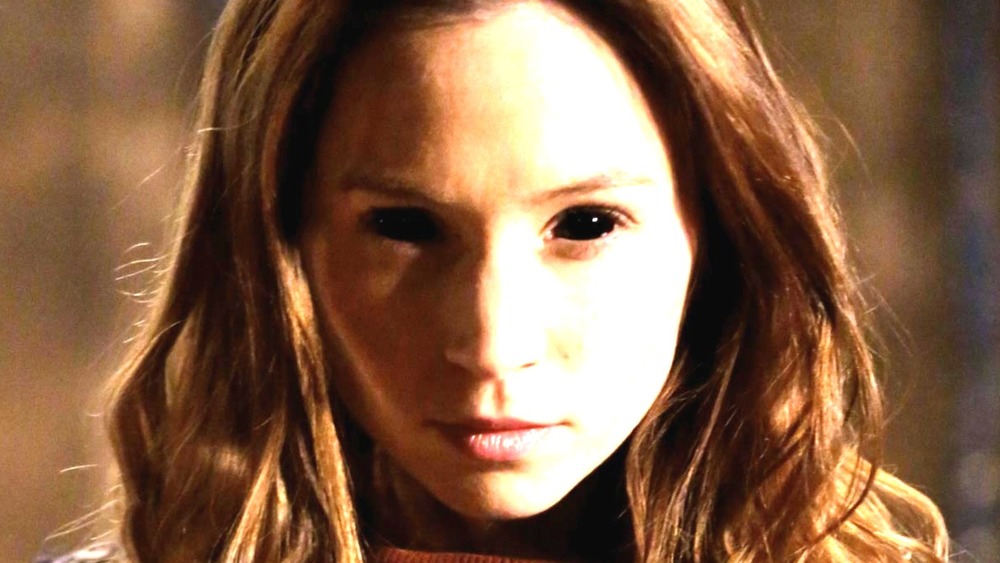 Syfy
Over the course of its run on Syfy, Wynonna Earp has developed a passionate following on the strength of its exciting premise, unforgettable characters, and careful attention to themes that many other series don't address. From its LGBTQ+ representation to its dramatic storytelling, it has become a rare kind of series that has kept fans on the edge of their seats and invested enough that the network has gone to great lengths to keep Wynonna Earp on the air.
In 2019, financial challenges led to a delay in the production of Wynonna Earp's fourth season (via The Hollywood Reporter). While those kinds of issues could spell doom for some series, Earpers found every opportunity they could — from online campaigns to Times Square billboards — to #FightForWynonna and keep the series alive. Their efforts paid off, and Wynonna Earp season 4 has been airing on Syfy since July 2020. Though fans have remained engrossed and engaged with the series, it appears that they were only able to delay their heartbreak rather than avoid it completely. 
On Friday, February 5, 2021, news broke that Wynonna Earp's fourth season will be its last (via TVLine). Let's take a look at what this means for the remainder of the series, and what — if anything — fans can expect for Wynonna and her family in the future.
Here's what's next for Wynonna Earp following its cancellation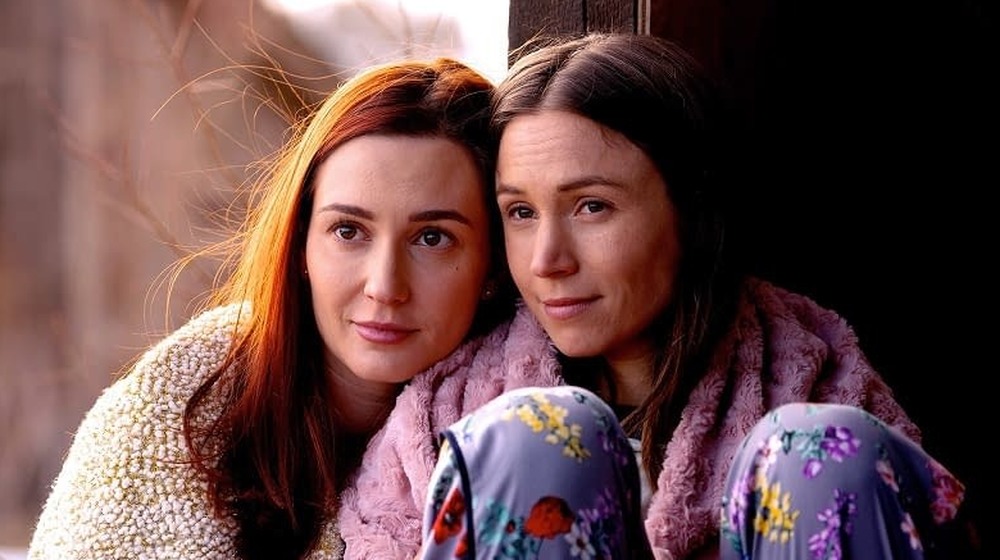 Syfy
In a statement regarding Wynonna Earp's cancellation, series creator and showrunner Emily Andras helped fans adjust to the heartbreaking news (via The Hollywood Reporter). She thanked everyone involved in the series, including its devoted followers, saying, "We couldn't be prouder of these last six episodes on Syfy, and are thrilled to share them with our beloved fans, who have changed our lives forever."
The last six episodes of Wynonna Earp are due to begin airing on April 9 on Syfy. It's unclear whether the series will be able to tie up all its loose ends before the fourth season is complete, or whether fans will be looking at another tense cliffhanger — this time one that may not have a resolution.
That said, Andras did also offer a glimmer of hope that could help fans look beyond this fourth and final season. In her statement, she thanked the networks and production companies that have backed the series thus far, and said she hopes she can work with them in the future to continue to tell Wynonna Earp's story.
Fans may be left wondering what that means for the series, and whether it could possibly take on a new life on a different network or in a spin-off. While there's no news as to what's next for the time being, it does sound like Andras and company aren't quite ready to give up on the characters that are so beloved by so many.