What Wynonna Earp's Fandom Really Means To Katherine Barrell - Exclusive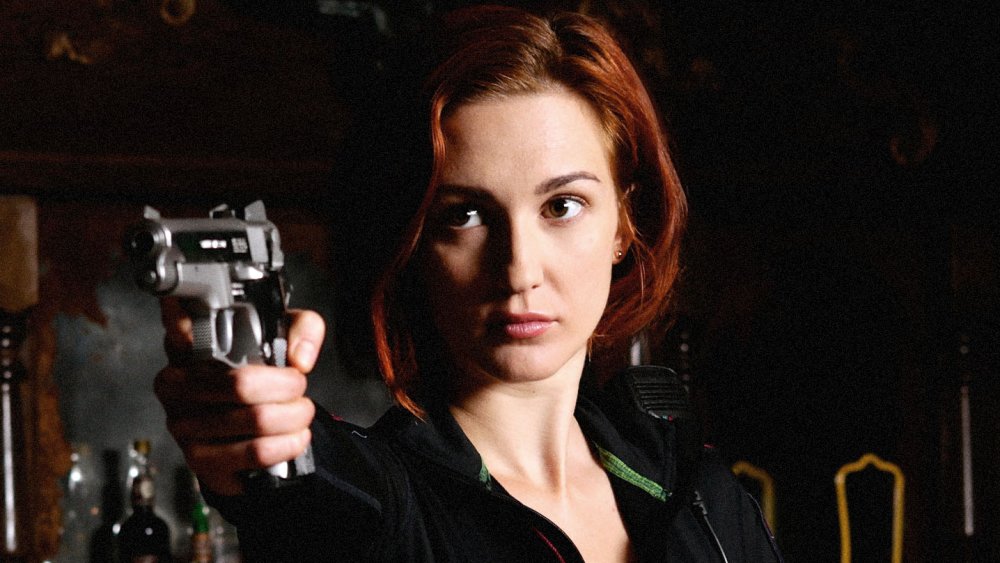 Syfy
There are shows with passionate fandoms, and then there are those for which the relationship between fan and series becomes something deeper. Such has been the case with the SYFY series Wynonna Earp. The supernatural Western developed by showrunner Emily Andras has drawn critical praise for its inclusivity, the way it's handled the stories of its female and queer characters, and for its slam-bang action and attitude. The praise of reviewers, however, has paled in comparison to the dedication of its all-in fanbase.
Dubbed "Earpers," these die-hards hung on every twist in the adventures of the demon-hunting Wynonna (Melanie Scrofano) and her friends through three seasons. When the show's future came to be in question, they banded together to mount a campaign to save the show both on- and offline, going so far as to rent out a billboard in New York City's Times Square. The effort paid off with a greenlit fourth season, now currently underway.
On the eve of its arrival, we caught up with one of the brightest lights in Wynonna Earp's ensemble, Katherine Barrell, to talk about the special connection between the series and its fandom.
Wynonna Earp fans to the rescue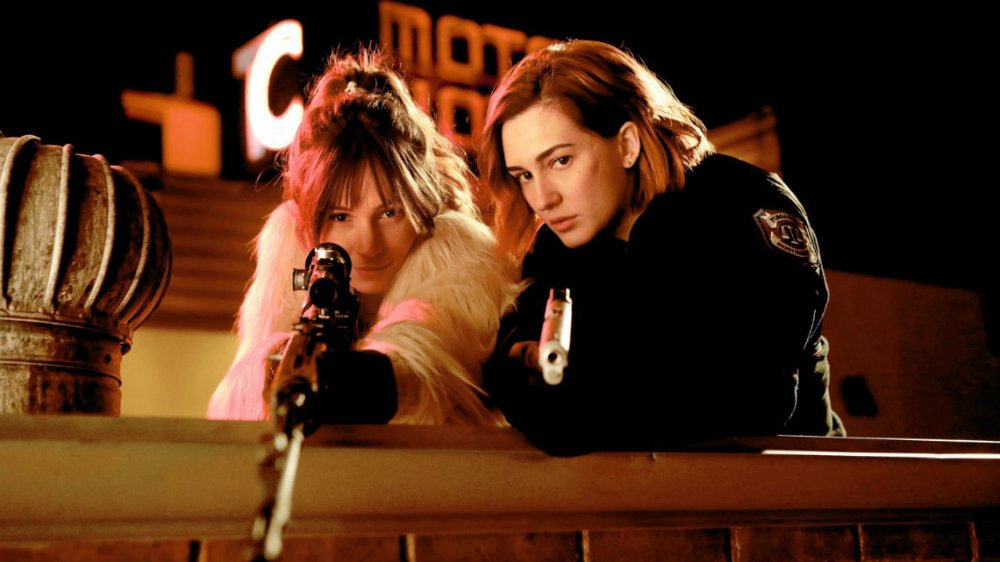 Syfy
According to Barrell, the time during which Wynonna Earp's fate hung in the balance was "the ultimate roller coaster of emotions." First, there was a period during which the cast and crew waited with bated breath for updates. "Emily was not able to say anything for a while, but we knew there was something going on," says Barrell. "And then, the fans started to pick up on it a little bit, like, 'Why aren't they in Calgary? It's January. We should be getting pictures of them shooting.'"
Once the fandom caught wind of the tenuous state of affairs, they sprung into action, making sure their desire to see things continue was heard loud and clear. Barrell says the fervor with which it happened took even the people behind the show by surprise. "I think we all knew that they would do everything they could to help, but we didn't realize how incredibly intense the whole fight would be, how much they would have our backs and how much they would just give of themselves their time, their energy, their finances on those billboards to bring the show back," she recalls. "I mean, it was quite incredible to see the mobilization of all those people. It was just the most affirming thing, how much the show means to people and what a difference it's made in people's lives. And we felt that come at us in that gratitude. It was incredible."
With great fandom comes great responsibility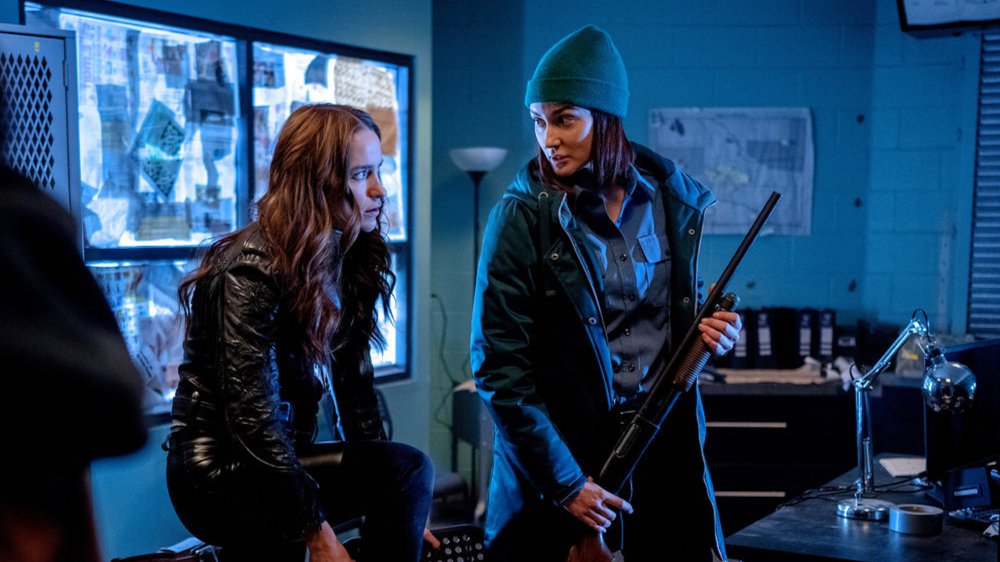 Syfy
Having fans who live and die with what you do can do great things for a show, but it also comes with a certain weight, as viewer expectations and creative choices don't always mesh. This is especially true when personal identity is involved, as it is with the strong following Wynonna Earp has among the LGBTQIA+ community. Asked if she could think of anything she'd want these fans to know about what goes into bringing Wynonna Earp to life, Barrell said it's that the people behind the show are giving their best to make fans happy. "I think that it's a constant learning process that we don't have all the answers and we are still every day just doing our absolute best," she says. "It seems like a slick, well-oiled machine sometimes from the outside, but it's a constant ebb and flow and effort from everyone involved to just put their best foot forward and show up giving their best every day."
In the end, Barrell hopes those intentions come across in the finished product. "I think it can become very dangerous when actors are too aware of the fandom because it just stunts your choices," she cautions. "So it's a really interesting, delicate dance that I've been learning of how to best handle it as the fandom shifts and changes and grows, and as I grow as a person, trying to balance the responsibility of serving the fans, because they're so important to me ... It's a constant evolution, and we're just people doing a crazy job and doing our best."
As far as the Earpers are concerned, Barrell and the rest of the cast's best has been pretty great so far. We'll see how things shape up as Wynonna Earp swings further into its fourth season.