The X-Files Episode That Impacted Breaking Bad's Future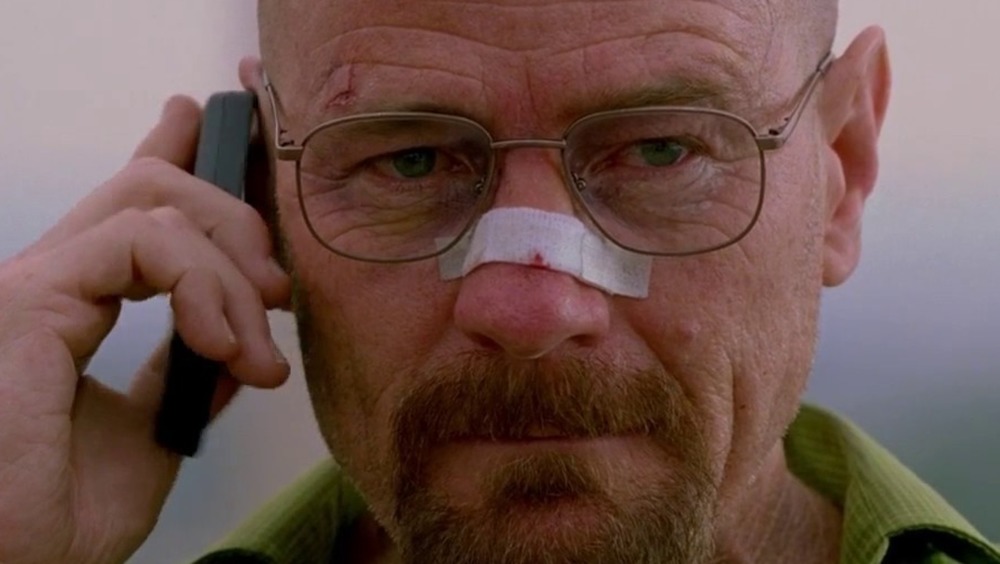 AMC
Before Bryan Cranston was the one who knocked on Breaking Bad, he was best known for his comedic role as hapless dad Hal on Malcolm in the Middle. And since Hal and Walter White are on opposite ends of the TV character spectrum, it's understandable that the people in charge at AMC were initially reluctant to cast Cranston as Walter. However, series creator Vince Gilligan had an ace up his sleeve: Cranston's The X-Files episode, which helped him land his Breaking Bad role.
A quick look at Cranston's pre-Breaking Bad résumé reveals that his big break was being cast as Malcolm in the Middle's Hal. The Fox comedy ran for seven seasons, and earned the future Breaking Bad star three Emmy nominations for Best Supporting Actor in a Comedy along the way. As a result, there was no doubt that he was incredibly funny, but as is often the case with actors who star in long-running sitcoms, it was initially hard to separate Cranston from Hal.
That's where Gilligan's secret weapon comes in. During an appearance on the SmartLess podcast hosted by Jason Bateman, Sean Hayes, and Will Arnett, Cranston shared that when the people at AMC and Sony pushed back against the showrunner's decision to cast him as Breaking Bad's lead, Gilligan sent them a copy of "Drive," the second episode of The X-Files season 6, starring Cranston as a racist man suffering from a mystery illness (via GameSpot).
As the writer of "Drive," Gilligan knew firsthand that Cranston was capable of not only pulling off a dramatic role, but of playing an unlikable character who still garners sympathy from the audience. "We needed a guy who could be scary and kind of loathsome but at the same time had a deep, resounding humanity," Gilligan explained in a 2013 New York Magazine interview. And thanks to Cranston's guest appearance on The X-Files, he was certain there was no better man for the job.
Bryan Cranston's road to Breaking Bad almost hit a snag thanks to Malcolm in the Middle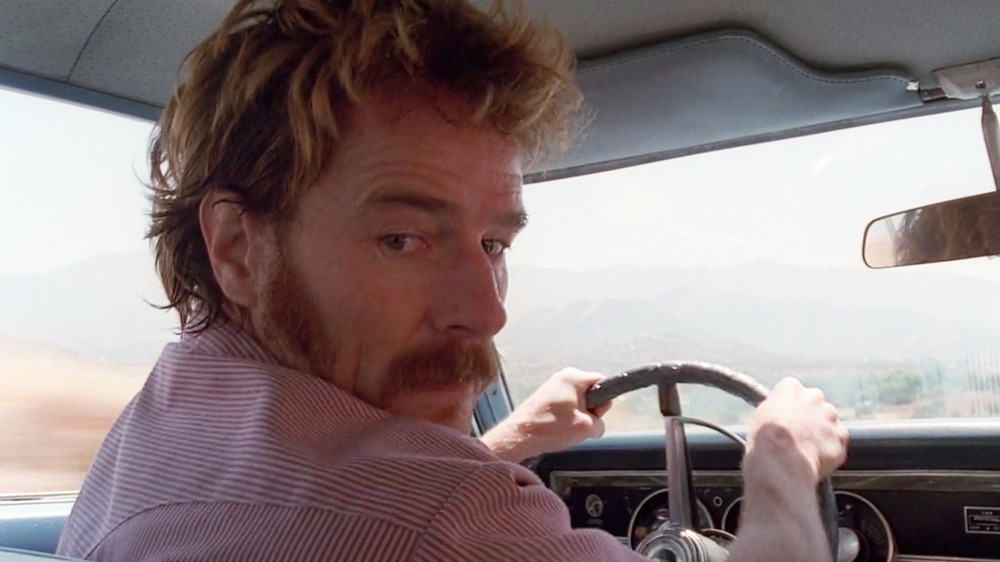 Fox
While The X-Files helped secure Cranston's role on Breaking Bad, the potential for an eighth season of Malcolm in the Middle nearly made it impossible for him to star in the AMC series. During the podcast, the actor revealed that Fox waited until the last possible moment to decide to officially cancel the hit sitcom, and had the show come back, it would have been impossible for Cranston to do both Malcolm in the Middle and Breaking Bad at the same time.
"Fox said, 'Keep the sets up. We might do an eighth season of Malcolm in the Middle.' And everyone was like, 'Yeah, that'd be great.' In late April and early May, they called when the upfronts are going on, they said, 'Nope, we had a very good pilot season. Thank you guys, you did well. You're on your own," Cranston told the SmartLess hosts. "We shot the pilot [for Breaking Bad] in February and March of 2007. So had we got that eighth season of Malcolm in the Middle, I would not have been available to shoot that pilot and someone else would be talking to you."
Having seen Cranston go full Heisenberg, it's impossible to imagine anyone else playing Walter White now. But it's safe to say that if he had never landed his guest appearance on The X-Files or Fox had decided to pick up Malcolm in the Middle for season 8, Breaking Bad would have been a different show entirely.