Actors Who Guest-Starred On The X-Files Before They Were Famous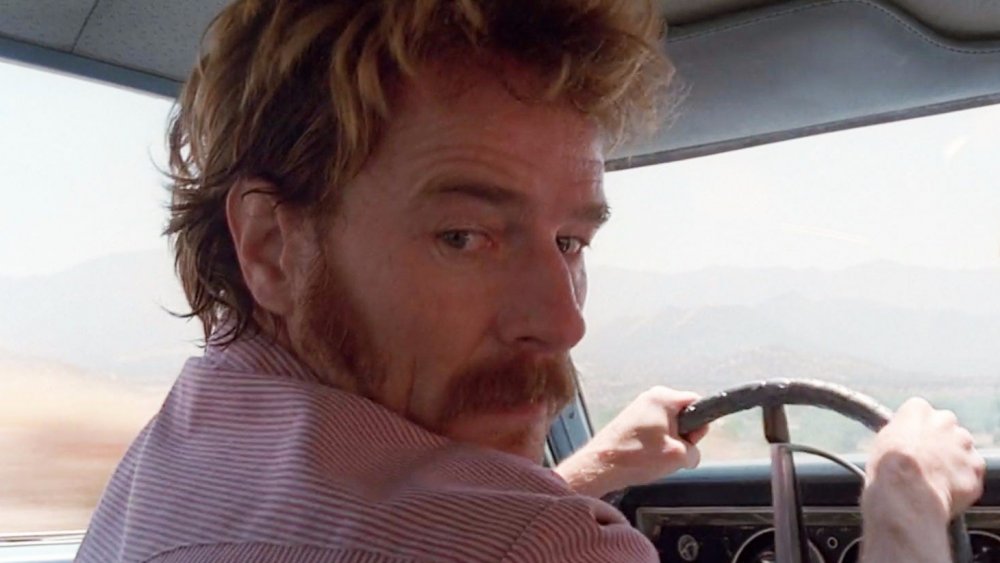 For 11 television seasons and two feature films, the FBI special agents assigned to the X-Files — usually Fox Mulder (David Duchovny) and Dana Scully (Gillian Anderson), with a few cast changes here and there — chased after the truth. Along the way, they investigated aliens, vampires, ghosts, insect people, killers with psychic powers, and even a pair of Men in Black played by Jesse Ventura and Jeopardy! host Alex Trebek.
Yeah, The X-Files had its fair share of already famous guest stars — from Peter Boyle to Luke Wilson to Jodie Foster — but the show also helped launch a lot of acting careers. Hugely popular comedians, superhero blockbuster leads, and stars from some of the best TV series of all time showed up on the The X-Files long before any of us knew their names. Here are some of those actors who guest-starred on the landmark show before they were famous.
Long before Charlie's Angels, Lucy Liu guest-starred on The X-Files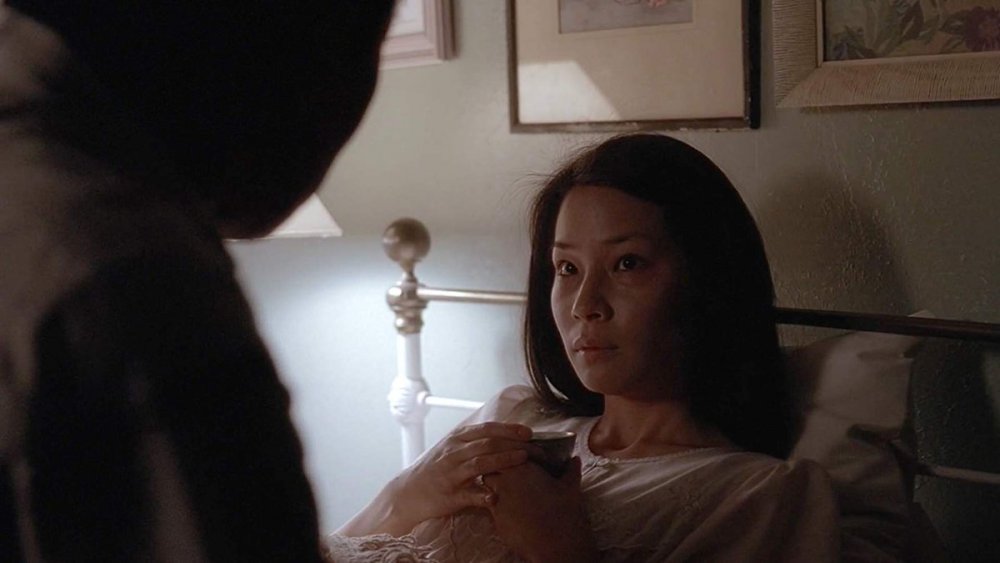 The year 2000 was a big one for actress Lucy Liu, as she starred as the abducted Princess Pei-Pei in the Western comedy Shanghai Noon and as one of the three action heroes of Charlie's Angels. Three years later, she would star in one of her most memorable roles, as ruthless assassin and crime lord O-ren Ishii in Quentin Tarantino's revenge epic Kill Bill. 
Considering her visibility in those other roles, it's a little surreal to go back to the 1996 X-Files episode "Hell Money" and see Liu in the relatively minor role of Kim Hsin. In San Francisco's Chinatown, Agents Mulder and Scully are investigating a series of unexplained deaths connected to an underground lottery. The lottery is run by an enigmatic figure known only as the Hard-Faced Man (James Hong), and "winners" choose tiles at random from a vase. Depending on the tile they wind up with, the winner either gets paid ... or he loses a body part. 
Liu's character appears primarily as the motivation for her father (Michael Yama) to participate in the macabre lottery. Kim is suffering leukemia, and her dad hopes a win from the lottery will pay for her treatments. Liu only shows up in a couple of scenes, usually being questioned by the agents.
Before Aaron Paul was Jesse, he was Sky Commander Winky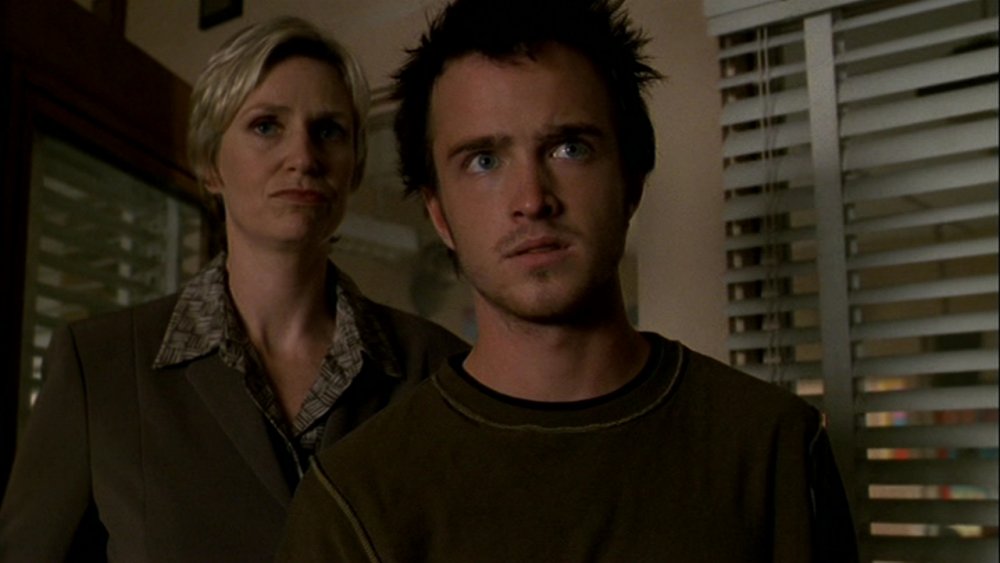 Seven years before playing the role he'll likely always be remembered for — as meth dealer Jesse Pinkman on Breaking Bad — Aaron Paul showed up in one of the few X-Files episodes in which you'll find no sign of Agent Mulder. In season nine's "The Lord of the Flies," Paul plays a teenager with the unusual nickname Sky Commander Winky. Winky is the lead in the cable show Dumbass — a pretty blatant reference to the game-changing reality series Jackass — in which Winky and his friends perform idiotic stunts. Winky becomes a murder suspect when one of the show's stunts ends in the death of his friend Cap'n Dare (Branden Williams). But the true culprit is loner Dylan (Hank Harris), who has the ability to control insects, and he uses that power to make lice carve the word "Dumbass" in Winky's skin.
When Paul went up for the role of Pinkman years later, his work on "The Lord of the Flies" led to a bit of happy serendipity. Breaking Bad creator Vince Gilligan was a writer and producer on The X-Files long before he brought us the adventures of Walter White and Jesse Pinkman. Gilligan isn't credited as one of the writers for "The Lord of the Flies," but apparently, a bit of Gilligan's past was used as inspiration for the episode. Paul's first meeting about joining the Breaking Bad cast was with Gilligan and producer Melissa Bernstein, where Gilligan told Paul that Sky Commander Winky was his college nickname.
Ryan Reynolds died before the opening credits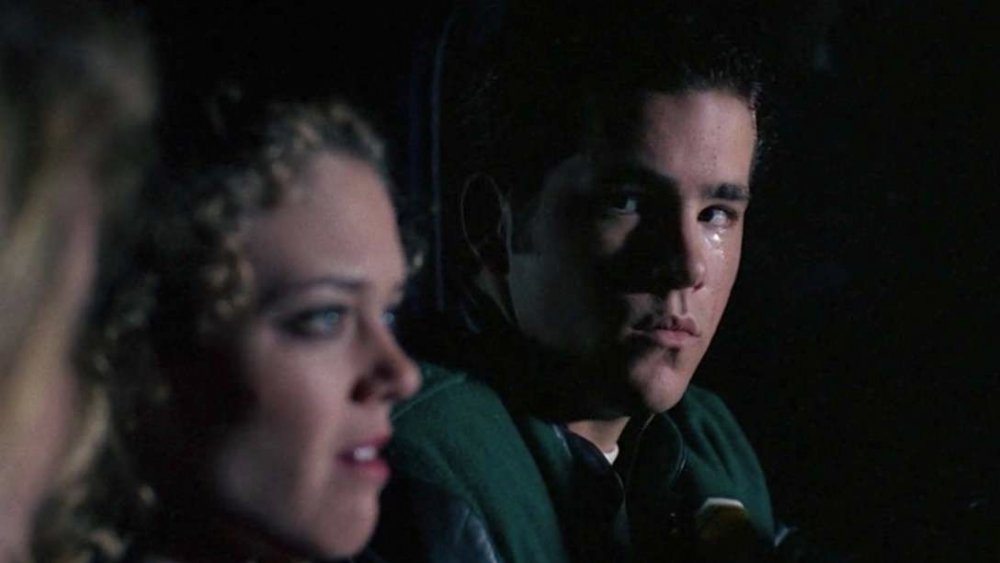 Ryan Reynolds weathered a lot of bad comic book movies, starred in his share of romantic comedies, and eventually became a huge comedy action star with films like Deadpool, Deadpool 2, and Netflix's 6 Underground. But two decades before he was killing it as Wade Wilson, Reynolds made one of his first television appearances on The X-Files as the victim who gets taken out before the opening credits. 
Reynolds plays Jay "Boom" DeBoom, a high school jock in mourning in season three's "Syzygy." The episode opens with Reynolds delivering words of remembrance for his buddy Bruno, the latest victim in a series of murders in Comity, New Hampshire, that the locals attribute to a satanic cult. Boom's send-off includes a warning that the survivors need to "kick some butt" just as he's sure his dead friend Bruno "is doin' in Heaven right now." 
Now, if you've seen enough episodes of The X-Files, then you know the locals always think it's a satanic cult, and so of course, it's never a satanic cult. The true killers are high school girls Terri (Lisa Robin Kelly) and Margi (Wendy Benson), who Boom offers a ride home. During the drive, the girls tell Boom they've heard the cult is looking for a blonde virgin to murder next and suggest if they were no longer virgins, they'd be out of danger. Predictably, Boom turns off the main road, and the next thing you know, it's daytime, and Boom is dead ... hanging from the side of a cliff. Cue the opening credits. 
Jack Black was counting quarters in The X-Files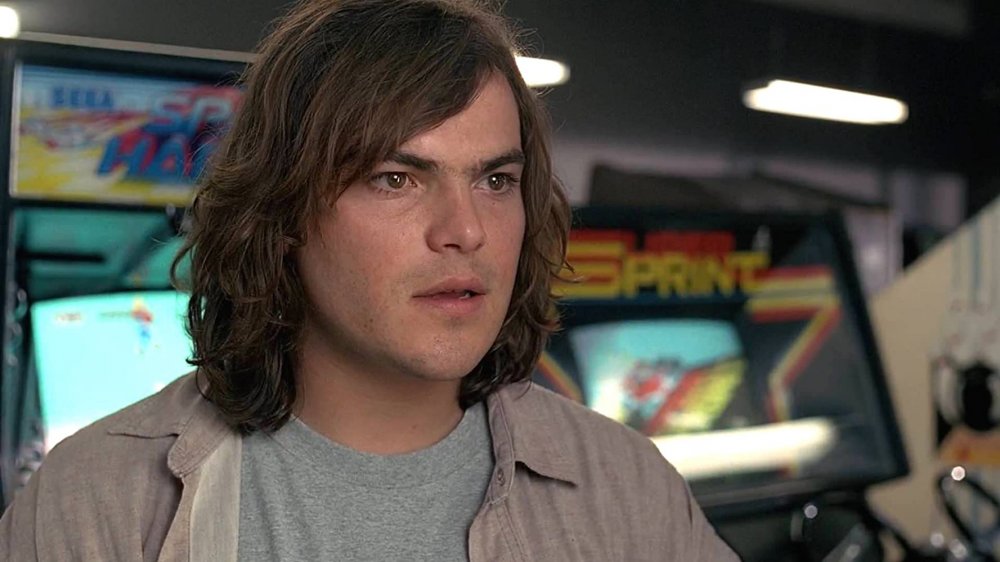 He wasn't voicing any martial arts-wielding endangered species or teaching kids how to be heavy metal stars, but in 1995, Jack Black was in the X-Files season three episode "D.P.O." While Black didn't officially have a "type" yet, his character, Bart, seems true to form as a worker in an arcade in a small Oklahoma town.
Bart isn't a particularly villainous character, but at the very least, he's complicit in a murder. Bart's best friend, Darin (Giovanni Ribisi), spends most of his free time at Bart's arcade breaking records on Virtua Fighter 2, and the episode opens with Darin using his uncanny ability to manipulate electricity to murder a man who has the audacity to take a turn at Darin's favorite game while he's taking a bathroom break.
But Bart's loyalty doesn't mean that much to Darin apparently. About three-quarters of the way through "D.P.O.," Darin calls down a lightning bolt from the sky to murder his only friend in the same parking lot where we watch him kill a man in the show's cold open. 
BD Wong showed up on The X-Files before Law & Order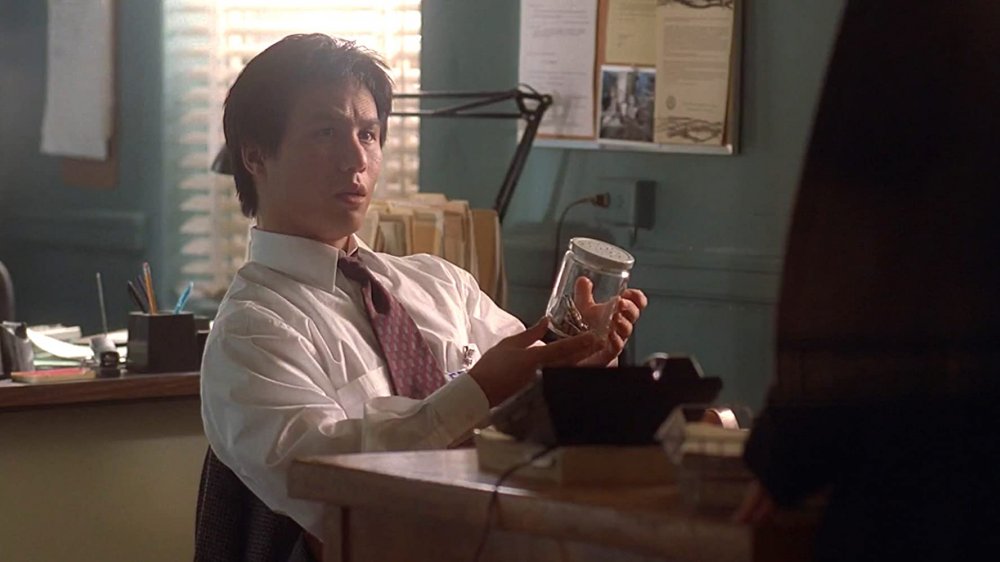 BD Wong's Detective Glen Chao isn't completely cooperative with Mulder and Scully when they show up looking for help in "Hell Money," and with good reason. We eventually learn Chao knows a lot more about the underground organ-harvesting lottery than he's letting on. By the end of the episode, Chao redeems himself, though as so often is the case on The X-Files, his actions don't do him or his community any good. He exposes the underground lottery as a sham — proving to the participants that there's no chance for them to win money but only to lose their body to the Hard-Faced Man who runs the operation. Regardless, in the aftermath, none of the Hard-Faced Man's victims will testify against him. The episode ends with Chao disappearing and — like the mysterious murders that prompt Mulder and Scully's investigation — being burned alive in a crematorium oven. 
It wouldn't be long after his appearance on The X-Files that Wong would become more visible on the television. A year later, he joined the cast of HBO's prison drama Oz, and starting in 2001, he began his long stint as Dr. George Huang on Law & Order: Special Victims Unit, playing an FBI agent on loan to the Manhattan SVU. And if you know him best from Law & Order, it's a little funny seeing Wong play a police detective in "Hell Money," as if Huang decided to take over Elliot Stabler's desk without telling anyone. 
Seth Green was one of The X-Files' earliest guest stars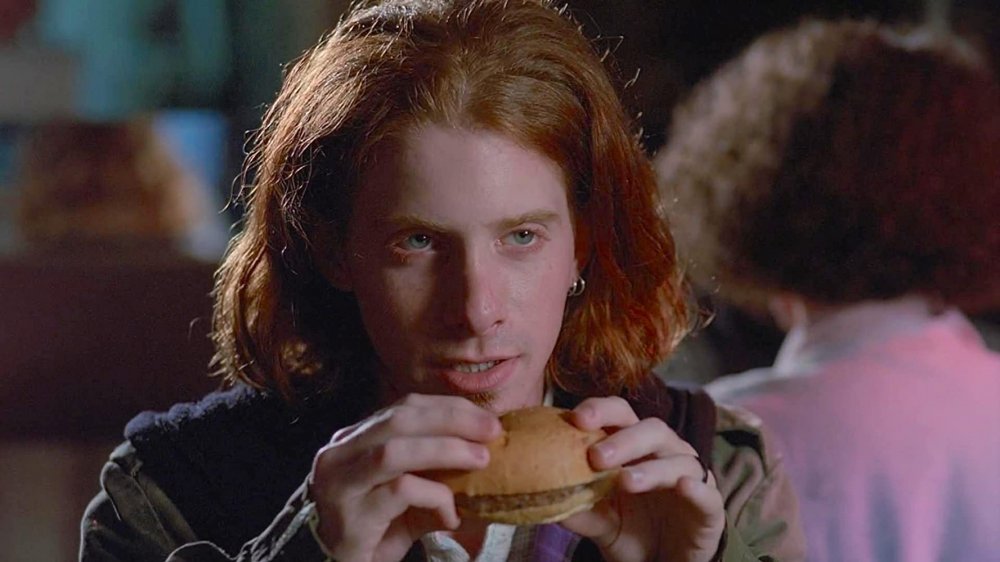 Seth Green has a longer career than a lot of people know. His first credited film appearance came when he was ten years old in 1984's Hotel New Hampshire. Green plays Egg, the youngest in an eccentric family. He made one-offs and recurring appearances in popular '80s shows like Mr. Belvedere, Spenser: For Hire, and The Facts of Life. But by the time he appeared in 1993's "Deep Throat" — the second episode of The X-Files — he was still relatively unknown. It would be a few years before he was a werewolf/guitarist on Buffy the Vampire Slayer, Dr. Evil's angsty son in the Austin Powers films, or voicing hilarious characters on Family Guy and Robot Chicken.
In "Deep Throat," Green plays Emil, one of the few friends Mulder and Scully can find as they're investigating the disappearance of a missing Air Force pilot in Idaho. Emil and his girlfriend, Zoe, regularly hang out just inside the fence of the Air Force base where Mulder and Scully spot strange lights in the sky. When black helicopters chase Emil and Zoe out of their hiding spot, Mulder and Scully pick them up and treat them to dinner, where the pair tell the agents about the things they've seen in the skies above the base. Before leaving the story, Emil and Zoe tell the agents where they can enter the base without being detected. 
On The X-Files, Octavia Spencer helped bring another series' story to a close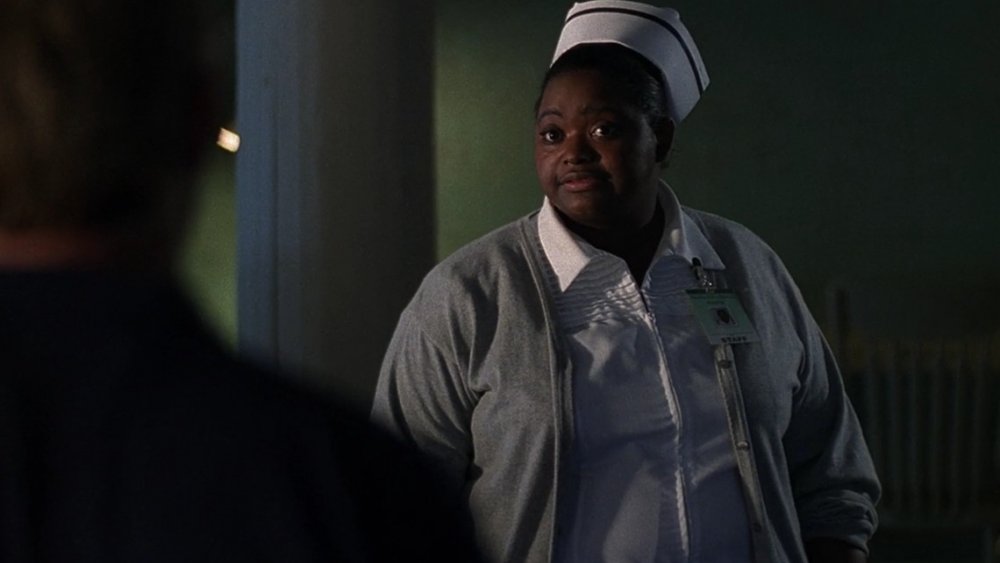 Octavia Spencer doesn't have a lot to do in the 1999 X-Files episode "Millennium." She has a small speaking role as a nurse in the psychiatric hospital where Frank Black (Lance Henriksen) checks in for a voluntary 30-day observation. She only appears in two scenes, and in one, you can't make out her face. But when Black lets her know he's checking out of the hospital for good, there's no mistaking the Oscar-winning actress from acclaimed hits like 2011's The Help and 2016's Hidden Figures.
"Millennium" is something of a landmark episode for a couple of other reasons. First, it allowed X-Files creator Chris Carter to tie up some loose ends. The success of The X-Files helped Carter get another series — Millennium, one of the best sci-fi shows of the '90s — greenlit, which starred Henriksen as the same ex-FBI agent he plays in the aforementioned X-Files episode. Millennium was cancelled after its third season aired, and the "Millenium" episode of X-Files did its best to give some kind of conclusion to fans of the other series.
"Millennium" also marks the first on-screen kiss between Mulder and Scully. It isn't particularly passionate, but the episode ends with the two finally swapping a bit of spit as the clock turns to midnight on January 1, 2000. 
Bryan Cranston broke bad early in 'Drive'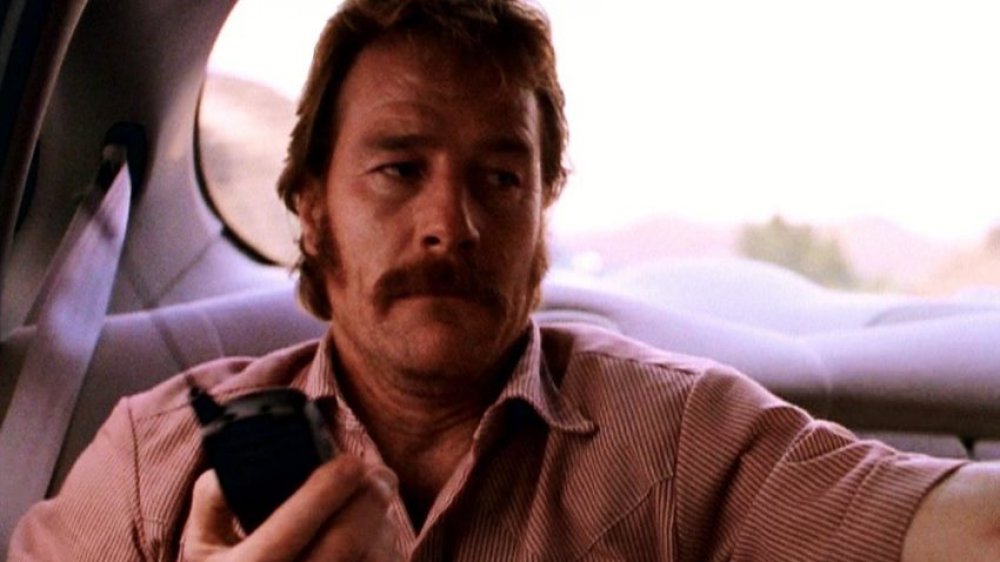 Bryan Cranston wasn't exactly an unknown quantity when he appeared in season six's "Drive." He already had plenty of TV credits under his belt by the 1998 X-Files episode, perhaps most memorably in the recurring role of dentist Tim Whatley on Seinfeld. But he was still a decade away from his career-defining role as high school teacher turned meth dealer Walter White in Breaking Bad. In fact, it was largely his appearance in "Drive" that landed him that larger role. 
In "Drive," Cranston plays Patrick Crump, an uneducated bigot who kidnaps Fox Mulder and forces him to drive west at gunpoint. We eventually learn Crump is the unintended victim of a military experiment involving the broadcast of electromagnetic radiation waves. He suffers an agonizing pain in his inner ear which is only relieved by moving west at increasing speeds. If he stays still long enough, he'll die — a fate his wife suffers in the episode's cold open. 
Speaking on the WTF podcast with Marc Maron (via Business Insider), Breaking Bad creator and former X-Files writer and producer Vince Gillian said Cranston's work on "Drive" left a deep impression him. The part of Crump was difficult to cast because he needed to be "scary," but you also needed to feel sorry for him. Most actors who read for the role, Gilligan said, could pull off the scary but not the vulnerability. "This guy Bryan Cranston walks in," Gilligan said, "and there was this weight lifted off of him as soon as he read because he was so good."
Giovanni Ribisi's performance in 'D.P.O.' was literally shocking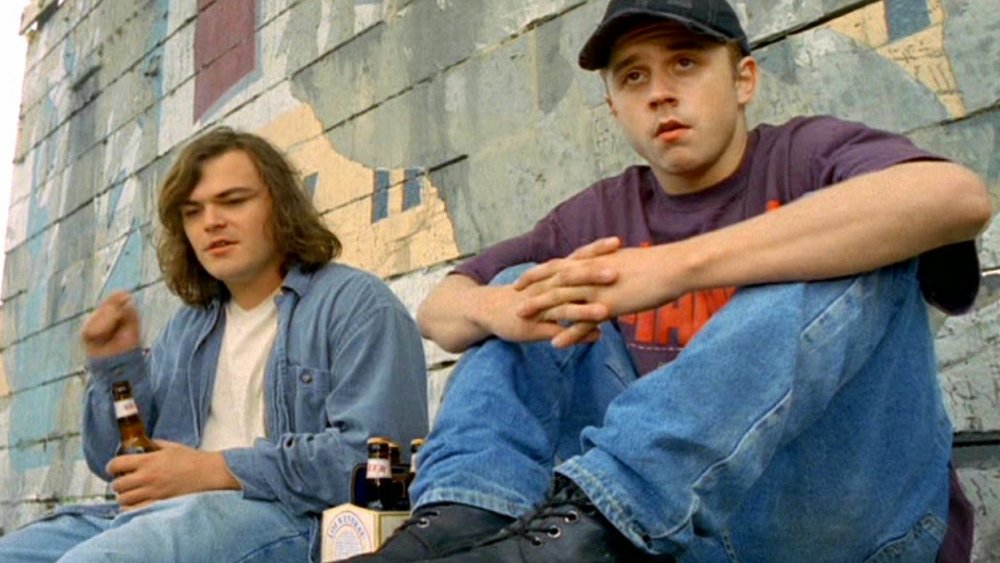 Years before the actor would enjoy some of his most memorable roles, like that of Seth Davis in the 2000 crime drama Boiler Room or corporate administrator Parker Selfridge in Avatar, Giovanni Ribisi brought one of The X-Files' most memorable villains to life in "D.P.O." 
Darin Oswald seems to have hit the teenage loner jackpot. In perfect Marvel Comics origin story fashion, after being struck by lightning, Oswald gains the ability to manipulate electricity and even call down lightning bolts from the sky. But Oswald doesn't care about fighting for justice or robbing banks. Darin is obsessed with his boss' wife, Mrs. Kiveat (Karen Lorre), and when he's not using his abilities for sadistic kicks — like slaughtering whole fields of cows with lightning bolts — he uses them to get the older woman to notice him. Predictably, his efforts put him on a collision course with Mulder and Scully, the only two people who seem to realize what's going on. 
Ribisi's performance is one of the best of any guest star ever to appear on The X-Files. His portrayal of the rage-filled Oswald is perfectly believable, and it's easy to imagine that casting directors watching "D.P.O." saw the young actor's potential right away.
Shia LaBeouf did his X-Files performance from bed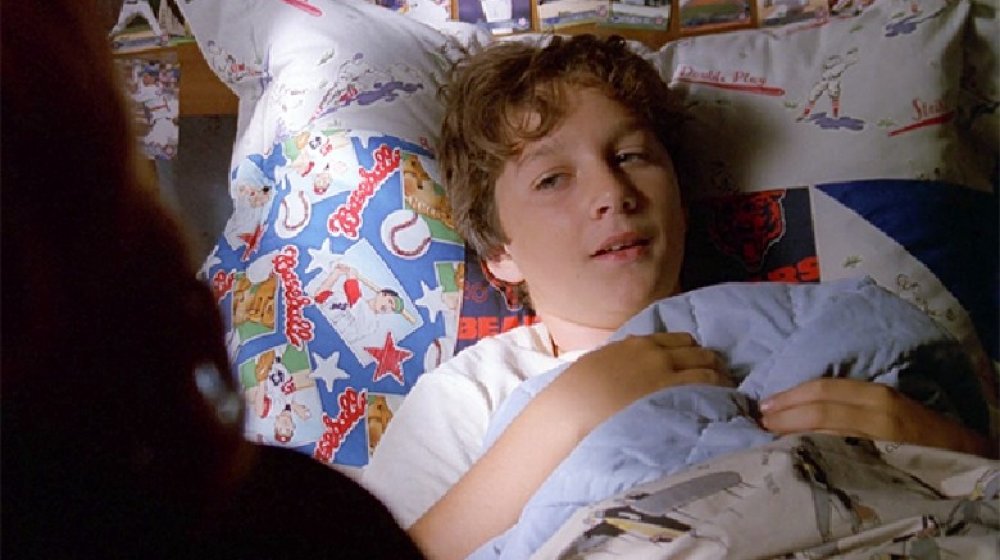 Believe it or not, years before the often controversial actor would show up in the Transformers franchise, Indiana Jones and the Kingdom of the Crystal Skull, or 2019's Honey Boy, Shia LaBeouf earned one of his earlier TV credits on a 1999 episode of The X-Files. 
Unlike most films LaBeouf is in these days, he isn't the center of attention in "The Goldberg Variation," though he is the motivation for Henry Weems (Willie Garson). After Weems inexplicably survives getting tossed off the roof of a 29-story tall building by Mafia thugs, Mulder and Scully are called in to investigate. At first, Mulder seems convinced Weems possesses some kind of incredible healing ability. Instead, it turns out wherever Weems goes, an insane kind of luck follows him. For example, he survives the drop from the building by miraculously falling into a pile of laundry. The episode is filled with similar instances of would-be assassins attacking either Weems or the FBI agents but winding up dead in freakish, near impossible accidents. 
In the end, it turns out Riche Lupone (LaBeouf) is the reason Weems is causing so much trouble. Weems ran afoul the mob after winning money in a card game that he meant to use for Richie's medical treatments. In another turn of luck, the episode ends with Richie surviving in large part due to the perfect organ match from mob boss Jimmy Cutrona, the most recent victim of Weems' unpredictable luck.
Before Monk, Tony Shalhoub guest-starred on The X-Files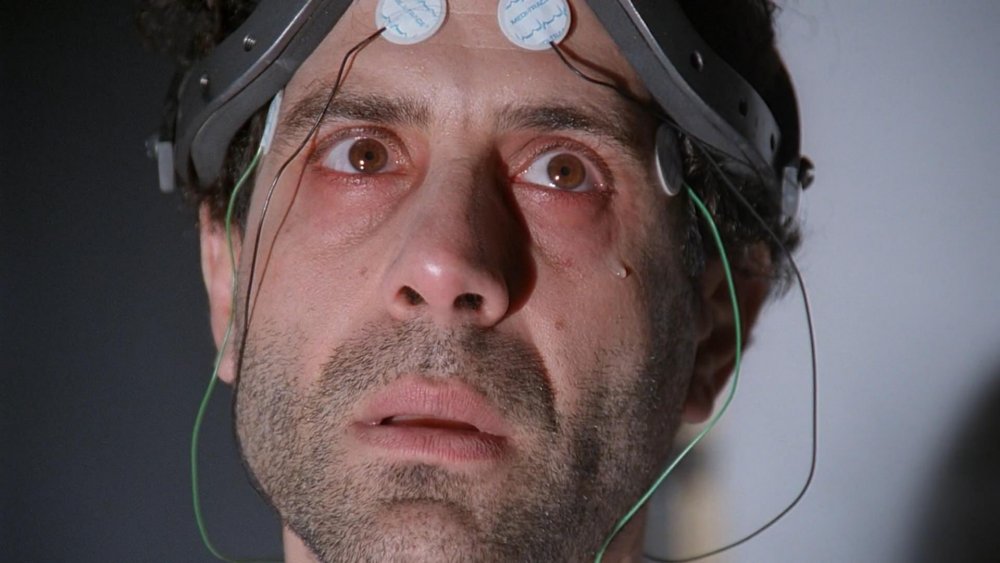 Tony Shalhoub was already making a name for himself in the recurring role of cab driver Antonio Scarpacci on Wings when he guest-starred on The X-Files, but it would still be seven years before he would land the role he's most remembered for, as the phobia-ridden private eye on Monk. 
Shalhoub plays Dr. Chester Ray Banton in season two's "Soft Light." Unlike a lot of characters on The X-Files who wind up with extraordinary and potentially lethal abilities, Dr. Banton has no intention of hurting anyone, but he's left without a choice. An experiment gone wrong with a particle accelerator turns Banton's shadow into a killer, causing it to act as a black hole to anyone who gets too close. In a 2011 interview, Shalhoub said that, fittingly, another cast member kept singing "Me and My Shadow" during filming. 
Along with the guest appearance by Shalhoub, "Soft Light" is something of a landmark episode not only for The X-Files but television itself. Vince Gilligan — who would go on to create hits like Breaking Bad and Better Call Saul — wrote the script for "Soft Light" and submitted it to The X-Files as a freelancer. It was Gilligan's first paid writing work for TV, and it led to full-time writing and producing positions on the show.