The Film Christopher Plummer Was Working On Before His Death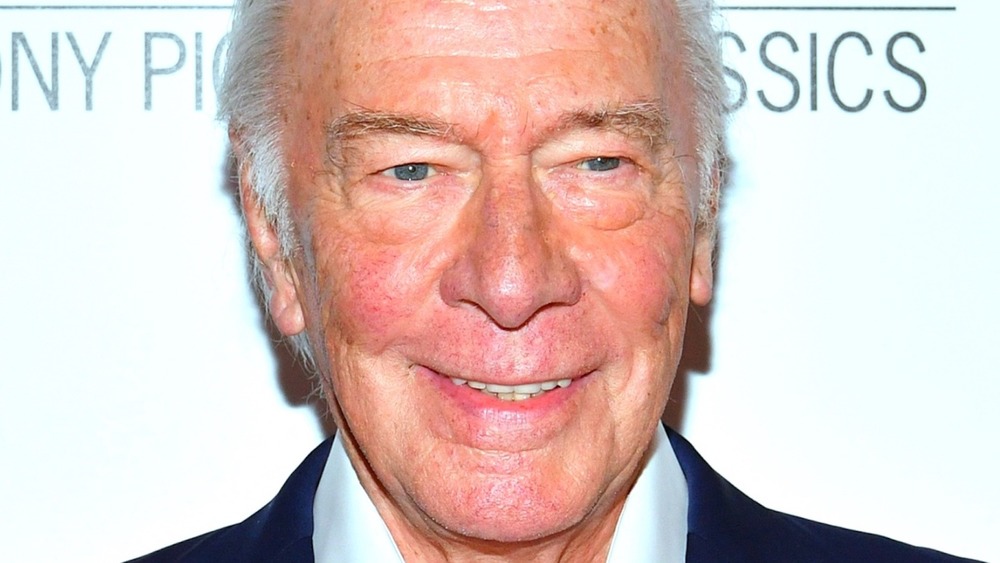 Dia Dipasupil/Getty Images
If you've yet to hear, cinema has lost a true titan with the death of Oscar winner and acting icon Christopher Plummer at the age of 91. Deadline was among the first to break the sad news, noting that the beloved actor died at his Connecticut home, with his wife of 53 years Elaine Taylor by his side. Those familiar with Plummer's work know his impact on his craft is all but immeasurable, and that his absence will leave a lasting void in the cinematic landscape. Likewise, they know his legacy will endure for all eternity.
As it stands, we have apparently already seen the last of Christopher Plummer's big screen appearances — though there may be one left to hear. While the actor had kept a fairly prolific schedule even in recent years, he had indeed slowed his output a bit as he approached his 90s. As such, Plummer's work schedule was pretty open in the days leading up to his departure. He was, however, working on one big screen project, an animated fantasy adventure by the name of Heroes of the Golden Masks.
The new film re-teams Plummer with Sean Patrick O'Reilly, who directed the actor on 2016's Howard Lovecraft and the Frozen Kingdom and its ensuing sequels. It tells the tale of a homeless Chicago teen transported to an ancient Chinese kingdom, where he teams with super-powered heroes to defend the realm against would-be conquerors. It's reported that he had finished his voice work for this fish-out-of-water fantasy epic, which sees Plummer trading lines with the likes of Patton Oswalt and Ron Perlman.
One of Christopher Plummer's final roles was easily among his best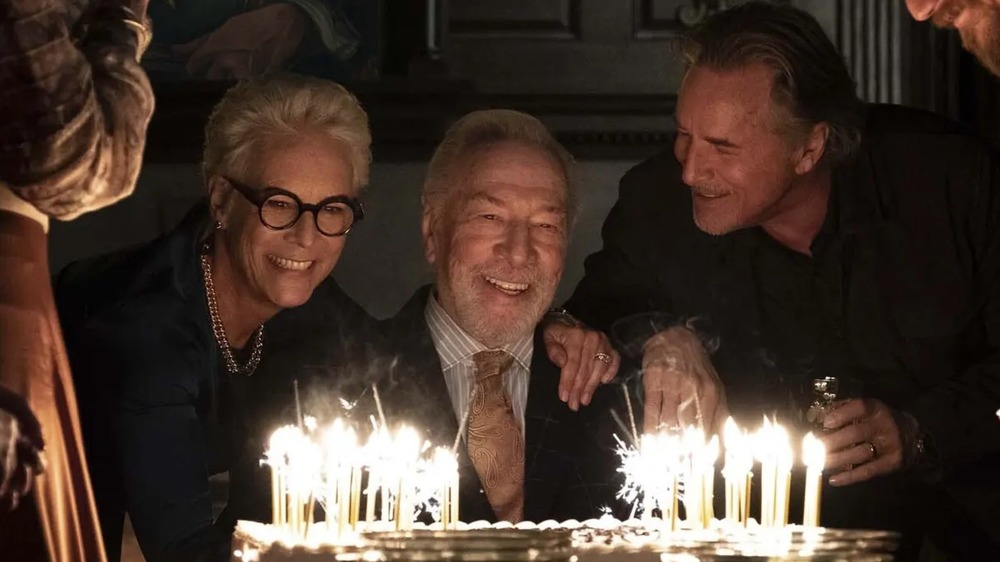 Lionsgate
With Heroes of the Golden Masks seemingly set to be Christopher Plummer's final film, his legacy is obviously more than secure. Plummer was, after all, one of the most prolific performers of his generation, racking up a whopping 217 screen credits throughout his career. The number of stone-cold classics included is staggering, too, with titles like The Sound of Music (1965), The Man Who Would Be King (1975), Malcom X (1992), and 12 Monkeys (1995) looming large. Still, Plummer arguably delivered the best work of his career after turning 70, with films like A Beautiful Mind (2002), National Treasure (2004), Inside Man (2006), and The Girl With the Dragon Tattoo (2011) on his resume.
It seems only fitting, then, that Plummer won his only Academy Award late in the game for his revelatory supporting turn in the 2010 indie dramedy Beginners. The sage actor proved he still had plenty in the tank a decade later, delivering one of the best performances of his career in Rian Johnson's crackling 2019 whodunnit Knives Out. That film found Plummer portraying Harlan Thrombey, a famed crime novelist and aging patriarch to a family of ill-tempered hangers-on (including Jamie Lee Curtis, Chris Evans, Don Johnson, and Michael Shannon), all of whom have eyes on his fortune.
When he unexpectedly dies under questionable circumstances, leaving said fortune to his caregiver Marta (Ana de Armis), matters quickly get cutthroat. Things get even crazier when the cunning, Southern-fried detective Benoit Blanc (Daniel Craig) turns up to investigate possible malfeasance. Once that die is cast, Johnson spins a suitably twisty narrative as caustic and unnerving as it is utterly hilarious. Even as brilliant as the lauded cast of Knives Out is, Plummer's imposing yet tender-hearted performance steals the show, ensuring fans will forever remember him at his finest.