The Gerard Butler Disaster Flop Finding New Life On HBO Max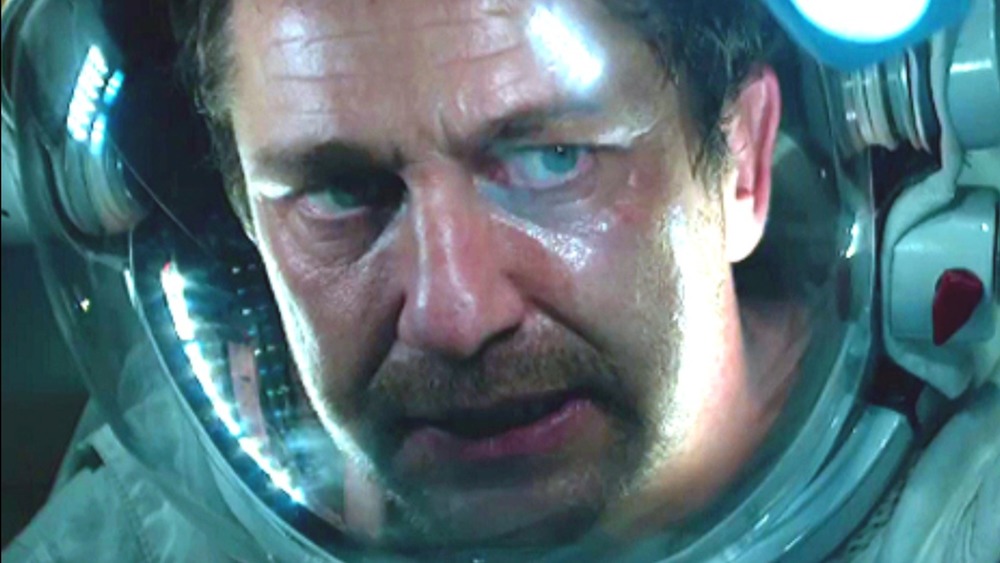 Warner Bros.
On paper, it seems mathematically impossible that Geostorm wasn't made by Roland Emmerich. It has all of the Stargate/Independence Day/Godzilla '97 director's signature traits, from giant CGI disasters to people running from walls of destruction to a stern but handsome genius who plays by his own rules. And yet, against all odds, Geostorm is certified Emmerich-free. In fact, it's the directorial debut of Dean Devlin, who, come to think of it, co-wrote Stargate, Independence Day and Roland Emmerich's 1997 Godzilla adaptation. Now it makes sense.
Released in 2017, Geostorm tells the story of Jake Lawson: designer of satellites, father of narrators, and all-around Gerard Butler action hero kind of guy. Thanks to Jake's hard work, Earth is a natural disaster-free zone. His array of space equipment is capable of controlling the weather, sculpting the planet's climate so that it keeps hot things hot, cold things cold, and city things unmolested by tidal waves. Unfortunately, according to the principle of Chekhov's Weather Control Satellite, you can't introduce weaponizable space technology in the first act without using it to obliterate a city by the end of the second. It isn't long before a destructive computer virus takes hold of the satellites, sowing chaos, death, and even more Independence Day parallels.
Disaster is the name of the game in Geostorm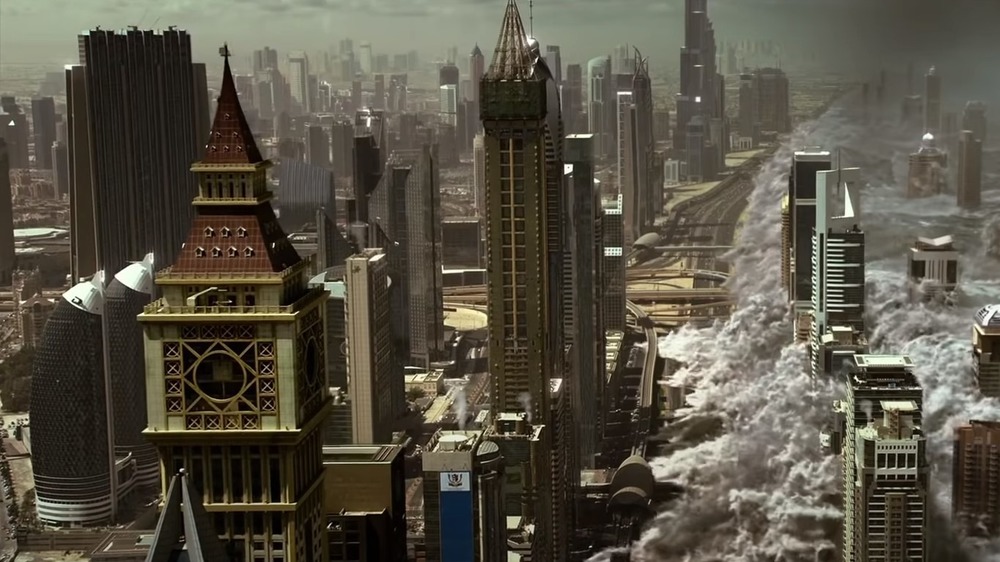 Warner Bros.
Geostorm had a rough go of things behind the scenes. After its original cut was lambasted by test audiences in 2015, The Hollywood Reporter relayed that the film was to undergo extensive, costly reshoots, this time under Judge Dredd director Danny Cannon. Characters were recast, and the movie took a new tone, its budget now somewhere in the $120 million range, per Box Office Mojo. Finally released in 2017, it opened in second place behind Boo 2! A Madea Halloween, eventually grossing just $37 million stateside and another $188 million overseas, cementing Geostorm as a box office flop.
Critical reception was as icy as a Geostorm day in Afghanistan. Rotten Tomatoes' 16% critical approval is summed up in the site's consensus that the movie "aims for epic disaster-movie spectacle but ends up simply being a disaster of a movie." Alissa Wilkinson of Vox wrote that "the level of boredom I experienced during Geostorm ought to qualify as at least a second-degree felony in the state of New York." Even still, America is the land of second chances, and Geostorm is getting another shot at a good first impression thanks to recently being added to HBO Max's list of streaming offerings. Will this timeless tale of a father trying to wrangle satellites into making the weather more palatable prove worthy of reconsideration? That's for viewers to decide.