Is Independence Day: Resurgence Roland Emmerich's Worst Movie?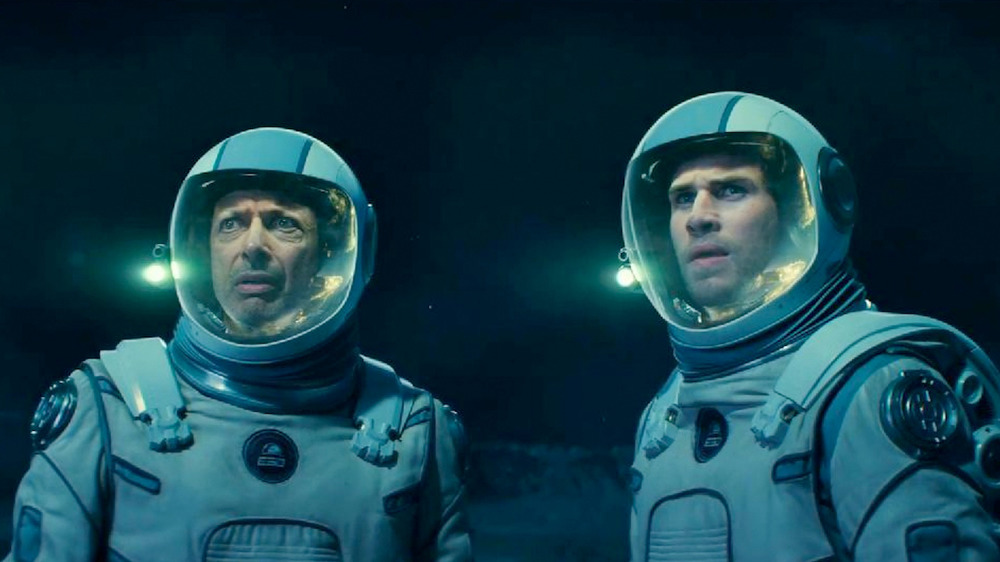 Twentieth Century Studios
Heading into the 2016 summer movie season, there was every expectation that the slate of tentpoles, sequels, and comic book confections on deck might make it one of the biggest summers to date. That didn't happen. Instead, the likes of Alice Through the Looking Glass, X-Men: Apocalypse, and Suicide Squad helped make it a season Hollywood would rather forget.
Truth is, by the time the dog days rolled around, moviegoers were simply ready for the summer to end. That was, in no small part, thanks to one of the season's biggest busts — Roland Emmerich's anxiously-anticipated sequel to his own 1996 smash hit, Independence Day. The new flick, titled Independence Day: Resurgence, picked up two decades after mankind valiantly avoided extinction by fighting off a vicious race of extraterrestrials bent on claiming Earth for their own. It also saw those very same aliens coming back for seconds, and again failing to eradicate humans, who this time can fight them off using a significantly upgraded defense system, as well some of that good old-fashioned human spirit.
Independence Day was, of course, the event film of the nineties, so there were heavy expectations for the followup. With the return of O.G. stars Jeff Goldblum, Bill Pullman, and Brent Spiner, and new additions like Liam Hemsworth, and Maika Monroe, things were looking good for Resurgence ahead of release.
That changed quickly once Resurgence went out into the world, with critics giving it a savage reception (via Rotten Tomatoes) and audiences staying away in droves. As it was, the followup earned a fraction of its predecessor's ticket sales, with many hailing it as one of the worst films of Emmerich's career. 
However, while Resurgence's 30% rating easily ranks it among Emmerich's worst, Rotten Tomatoes proves there are, indeed, worse films in his spotty oeuvre.  
Roland Emmerich actually has a few movies with worse reviews than Independence Day: Resurgence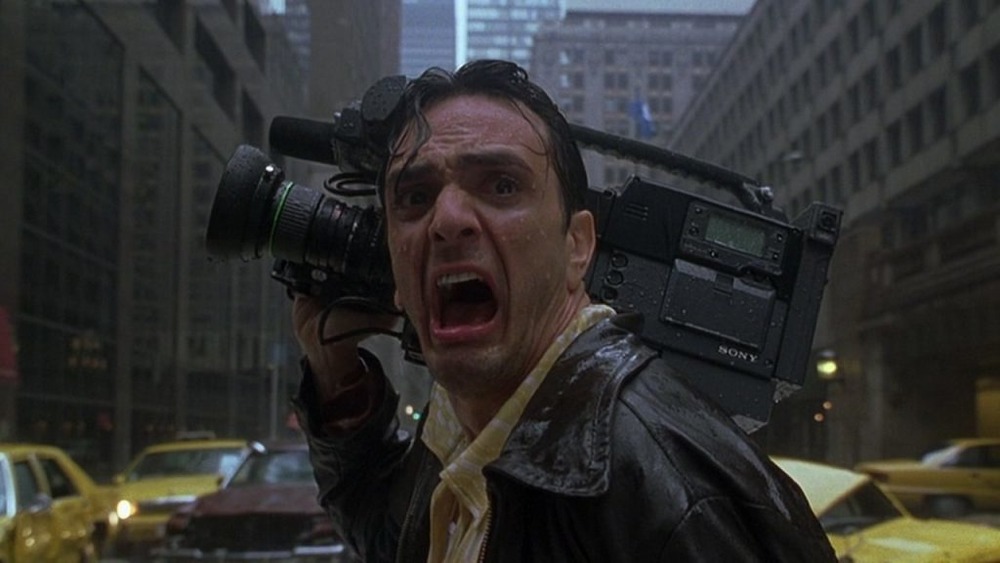 TriStar Pictures
In actuality, a look at Roland Emmerich's critical rankings might have one wondering how he keeps getting to play in the blockbuster end of Tinseltown's cinematic pool — because for the most part, it's all been downhill since Independence Day. Since that film was in theaters, Emmerich has only delivered only two films with a Tomatometer critical rating over 50%, those being The Patriot and 2013's White House Down. And as it happens, the director even followed his 1996 blockbuster breakthrough with one of the biggest busts of his entire career, which came in the form of the bombastic 1998 action vehicle Godzilla.
Emmerich rebounded quickly from Godzilla, however, delivering a pair of hits in The Patriot and 2004's Jake Gyllenhaal-starring The Day After Tomorrow. He was back in the dumps again by 2008, though, with the disastrous release of the fantastical adventure 10,000 BC, about a prehistoric Mammoth hunter struggling to survive, and find love, in the titular year. Yes, 10,000 BC was every bit as silly as it sounds, a fact that critics clearly agreed upon, bestowing it with a 9% rating. Audiences were more or less been on the same page, giving Emmerich's caveman epic a 37% rating, themselves.
Unfortunately, that 9% rating for 10,000 BC isn't the worst of Emmerich's career, with his 1990 no-budget sci-fi thriller Moon 44 pulling the dreaded 0% rating. We'd say more about that film, but we're betting none of you have actually seen it, and likely never will. And as for the others, well ... it's impossible to unsee them, but we can still dream, right?