The Underrated Melissa McCarthy Crime Drama Heating Up On Hulu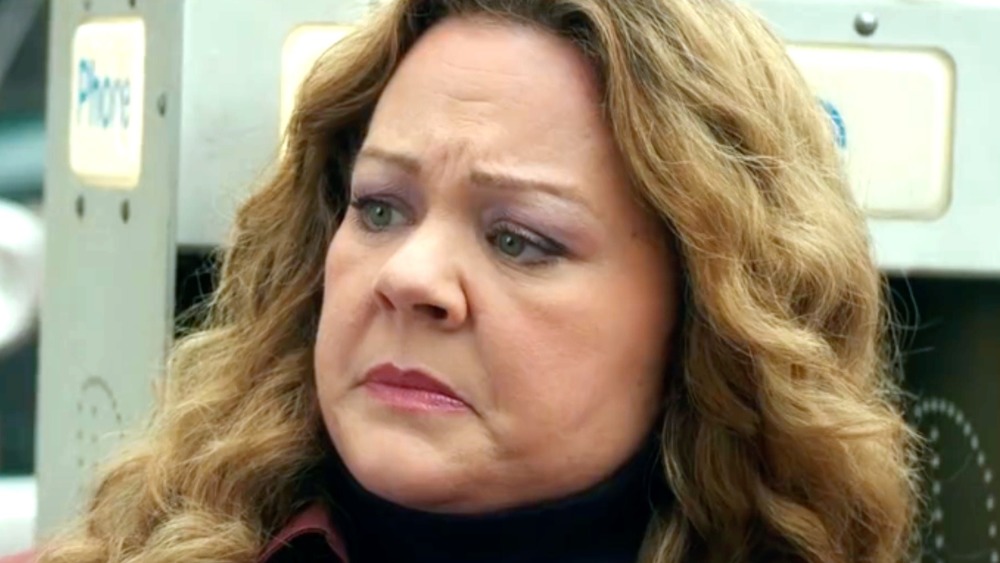 Warner Bros. Pictures
When most people think of DC Comics, images of Superman and Batman likely come to mind first. However, the publisher is responsible for a wider variety of stories than just those that involve men in tights, particularly through its former Vertigo imprint, which was sadly shuttered. Over the years, DC told more adult-oriented stories with Vertigo, resulting in some of the most influential comic books to come out in recent memory, such as V for Vendetta, We3, and Preacher, among others. Over the course of Vertigo's run, it also released the short-lived but well-received crime story, The Kitchen, which perfectly encapsulated the kind of stories the more mature off-shoot excelled at telling. The eight comic books collectively told a morally-ambiguous story in which no one is fully good or fully bad, but, instead, everyone tends to operate in shades of gray. 
In 2019, a film adaptation of the series came to the big screen. It failed to catch on with audiences at the time, grossing just under $16 million worldwide against a budget of $38 million, according to Box Office Mojo. However, it seems to be finding a new audience now that it's available on streaming. The film recently became available on Hulu with the CINEMAX add-on, and it's already rocketing up the platform's rankings.
The Kitchen lets some comedic actors stretch their dramatic muscles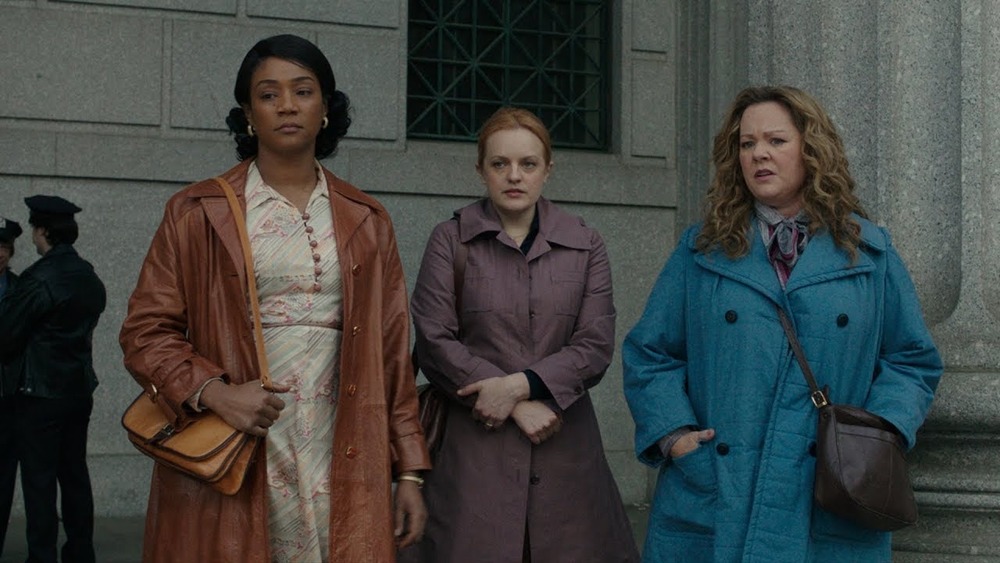 Warner Bros. Pictures
According to FlixPatrol, The Kitchen cracked into Hulu's Top 10 most-watched movies in the world. Anyone tuning in because Melissa McCarthy stars in the film should be ready for a very different type of performance from her. She may normally play goofy, humorous characters, but this time around, she's not to be trifled with. McCarthy plays Kathy Brennan, the devoted wife of a mob boss who finds herself in charge of the family business after the FBI arrests her husband. Similar fates befall Ruby O'Carroll (Tiffany Haddish), and Claire Walsh (Elisabeth Moss), and together, the three women team up to retain their qualities of life. They take control of the Irish mafia in Hell's Kitchen, entering the predominantly male-oriented world and proving they can be just as ferocious as the men. Domhnall Gleeson, Bill Camp, Common, and Margo Martindale also star in the crime flick. 
The movie didn't exactly strike a chord with critics upon first release (earning a dismal 24 percent on the Rotten Tomatoes Tomatometer). However, general audiences seem to be a lot more forgiving on Rotten Tomatoes, allowing the film to earn 69 percent positive reviews from them. Perhaps it's for this reason the film's finding new life in the streaming sphere, with fans wanting to check out this female empowerment tale. This is what Katie Walsh of the St. Louis Post-Dispatch pointed out as a major selling point of the movie, writing "The women bemoan the prison of patriarchy they've lived in while happily stepping into the void left by their husbands and eclipsing them in every skill of the trade: negotiation, intimidation, elimination." If you want to see McCarthy and Haddish like you've never seen them before, then add The Kitchen to your Hulu watchlist.