Read This Before You See The Kitchen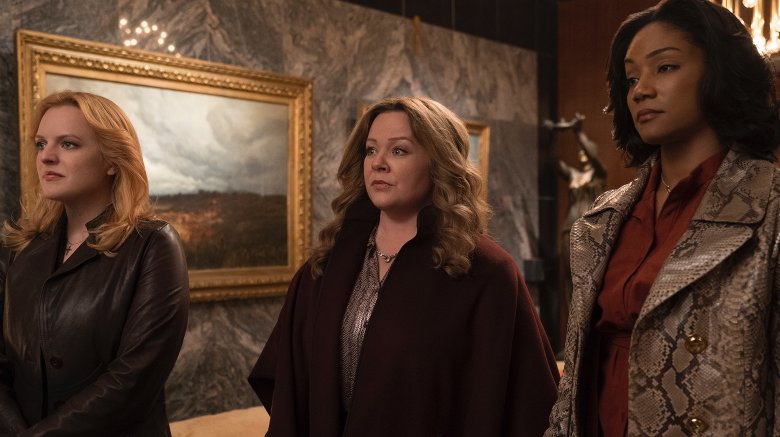 In the 21st century, we take for granted that girls can grow up to be whatever they like: doctors, lawyers, athletes — you name it. The Girl Power media movement of the '90s really pushed that idea further, showing girls and women as superheroes, super-spies, and political leaders, among others. But less frequently, women are shown as both protagonists and anti-heroes. There has long been the concept of the femme fatale, or the evil queen, or the horrible witch, but these are all one-dimensional tropes that feed us a fear of uncontrollable, devious women. The reality, of course, is that women lead — and have always led — complicated lives where they are sometimes good and sometimes bad, but more likely they are simply human. The crime drama The Kitchen promises to give us a glimpse into the lives of three such women, stuck in a turbulent situation and trying to make the best of it. And though maybe we can sympathize with their plight, we will learn that they're not necessarily the good guys. Here's everything you need to know before you see The Kitchen.
Comic book origins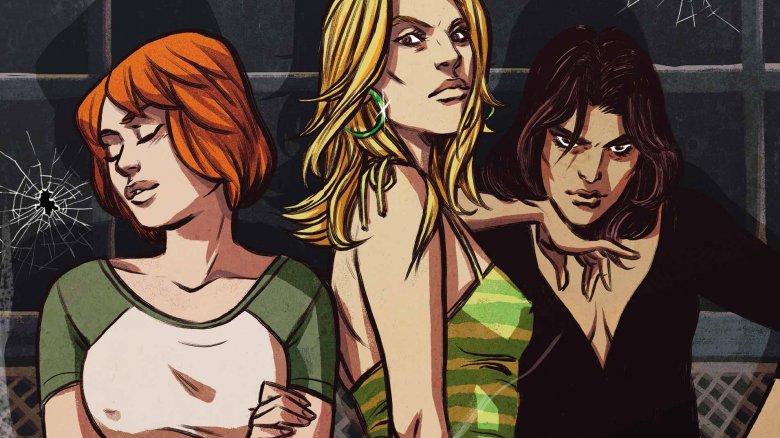 A gritty mob drama focusing on three enterprising women, The Kitchen looks very different from most of the bigger releases this year, but the truth is that its origins are very similar to much of the intellectual property making the movie rounds these days. It's based on a short comic series of the same name, written by Ollie Masters, illustrated by Ming Doyle, colored by Jordie Bellaire, and published by DC's Vertigo imprint. The series started its run in 2014, with a collection of all eight issues hitting the shelves in November of 2015. The short but very intense story follows three women in Hell's Kitchen in the 1970s whose Irish mobster husbands have been arrested, leaving their spouses to keep things afloat at home. This is the type of story that Vertigo is known for: morally complicated, violent, moody, and grim. It's also the type of story that makes for a really good crime film — full of tense meetings with rival gangs, the uncontrollable spiral of violence, and a sense of foreboding that sticks with you long after you've put the book down or left the theater.
Diverging from the original plot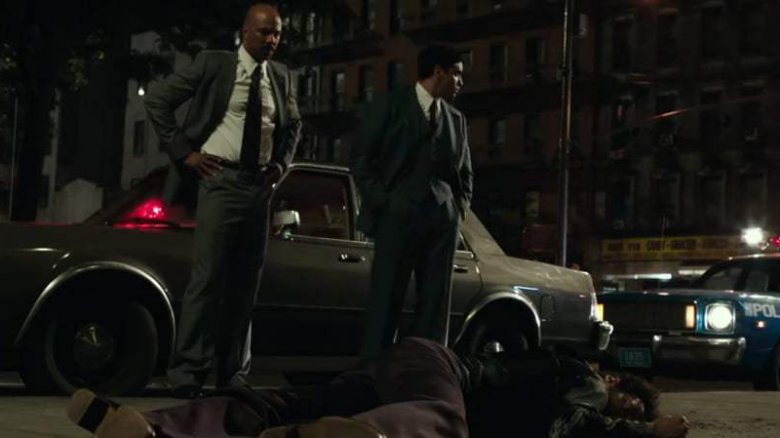 In the Kitchen comics, readers follow sisters Kath and Raven and their friend and fellow mob wife Angie as they go from helpless housewives to the leaders of their own very successful crime ring. Though it's Kath's idea to start collecting on their husbands' behalves, it's Raven who ends up proving most suited to organized crime and the hard decisions it entails. Though the basic premise of the film is the same, the characters are slightly different. We still have a Kath — Kathy Brennan, played by Melissa McCarthy — but the other two ladies are named Ruby O'Carroll (Tiffany Haddish) and Claire Walsh (Elizabeth Moss), seemingly cutting out one aspect of the sister drama so central to the comic's plot. The trailer also introduces us to a couple characters not in the film: an older woman who seems to be involved in the mob's behind-the-scenes work (played by Margo Martindale), and an FBI agent responsible for keeping crime out of Hell's Kitchen (played by Common). Aside from character differences, action happens really fast in the comics, by virtue of its relatively brief run. Viewers can hope for a more detailed drawing out of major plot points and action sequences in a full-length movie, along with added details that help bring together a full picture of the gruesome realities of New York City's underground life.
It's all about families... crime families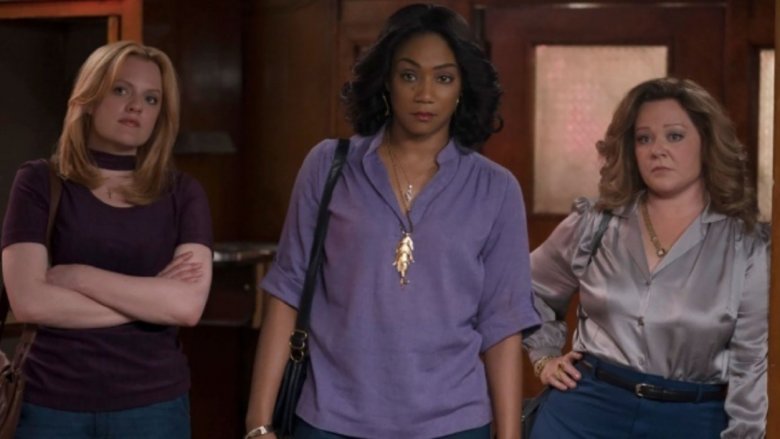 We expect a story of women in the '70s to be about family, and The Kitchen delivers on that expectation, albeit in a roundabout way. The protagonists are driven to run their husbands' crime ring out of desperation — a need to keep their families going even though the men can no longer be providers. And again, in the original comic there's the conflict that sisters Kath and Raven are embroiled in with each other, subconsciously battling for the position of leader of their own crime ring. But above all, there is also the looming theme of what in an Italian mafia movie might be called "la famiglia" — the crime network that provides protection to everyone within their jurisdiction who pays their dues. In the theatrical trailer, Ruby confesses "they didn't want me in the family in the first place," assumedly referring to her status as a non-Irish person — and possibly specifically as a black woman. For many people, gangs replace a more traditional family structure, replacing healthy bonds with criminal loyalties that so frequently become broken.
Defying stereotypes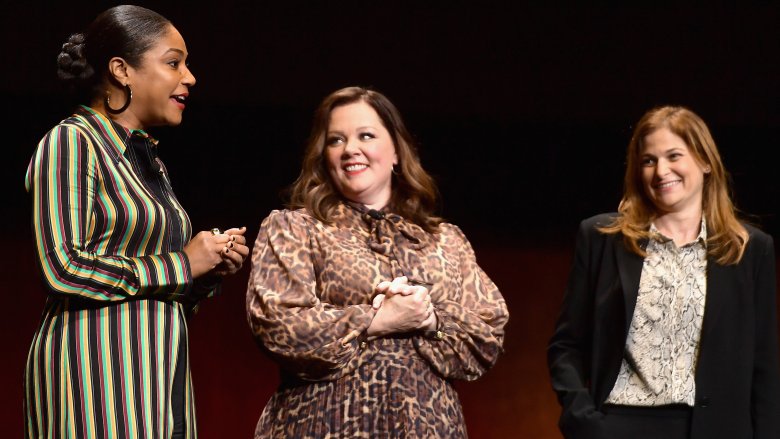 Matt Winkelmeyer/Getty Images
Flipping the idea of family on its head is only one way this story chooses to defy stereotypes. There is the double entendre of the title, for example, with The Kitchen both referring to the setting of Hell's Kitchen in New York City, but also the proverbial kitchen in which women are expected to toil for their families. And there is the central premise of three women taking over what even today is traditionally seen as men's work: violent organized crime. So rarely do we see gritty, hard-edged films about women, even when women play villains or morally complex characters. This film takes all the trappings of crime classics like The Godfather or The Departed and replaces the scheming men with three angry, whip-smart, ambitious women. Furthermore, director Andrea Berloff stated an interest in defying yet another stereotype by casting known comedians in these very serious, dramatic roles: "If we're defying stereotypes, let's defy them all over. Who says women can't run the Mafia? Who says comedians can't do drama?"
A directorial debut for screenwriter Andrea Berloff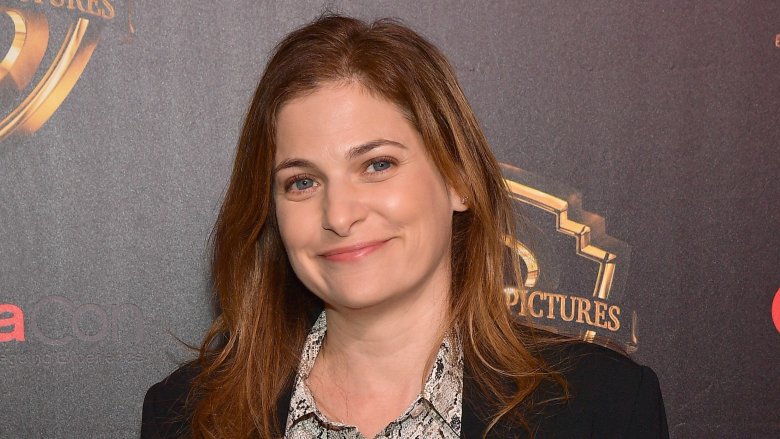 Matt Winkelmeyer/Getty Images
This is a first for Andrea Berloff, too. Best known as the screenwriter for such heavy-hitting films as World Trade Center and Straight Outta Compton, this is her chance to pull double-duty as both The Kitchen's screenwriter and director. Berloff's film career actually started in acting, with roles in the short film Eyeball Eddie and the indie film Raw Footage. But writing seems to suit her well. She was nominated for several awards for her work on Straight Outta Compton, including an Oscar for Best Writing, and she won the Black Film Critics Circle Award for Best Original Screenplay. It is always gratifying to have a cohesive vision between writing and direction, so it should be interesting to see how Berloff marries these two skills in her work on The Kitchen. After this film, she's going to stick solely to the writer's desk on her next project: the screenplay for the recently announced Legend of Conan movie.
Three incredible leads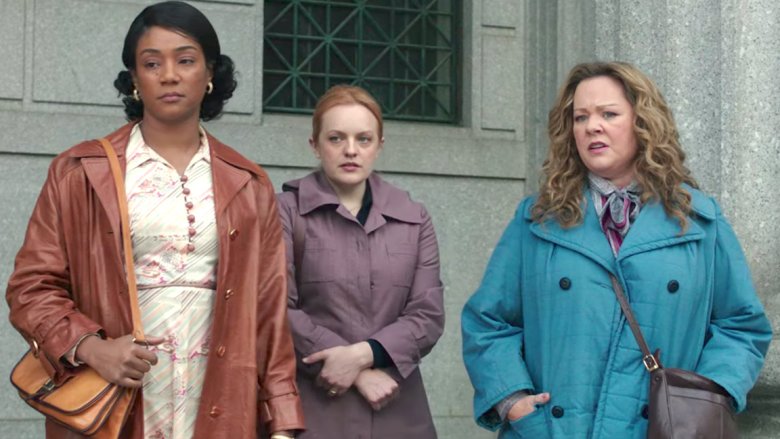 Berloff has some excellent talent at her disposal for this film. Melissa McCarthy, best known for her comedic work in roles such as Sookie St. James in the show Gilmore Girls or Megan Price in the film Bridesmaids, also has a talent for more serious, dramatic projects. In 2018, she played the lead in Can You Ever Forgive Me?, a biographical drama about Lee Israel, a writer who attempted to revitalize her finances by forging letters from various celebrities. McCarthy was nominated for an Oscar for Best Performance by an Actress in a Leading Role, and won several other awards for her work, proving she has what it takes to lead a serious film.
Elizabeth Moss has more experience in dramatic roles, having most recently played the role of June Osborne in the Hulu adaptation of Margaret Atwood's feminist dystopian novel The Handmaid's Tale. She was also a staple of the TV drama Mad Men through its seven-season run, showing an established understanding of period dramas as well as stories that explore the discomfort of rampant, unchecked sexism — themes Moss will be able to further explore in her upcoming role as Claire, who learns to delight in the violence of her new life.
The odd woman out in this trio appears to be the wildly hilarious Tiffany Haddish, a truly surprising casting choice to anyone who has been following her career thus far.
A chance to prove dramatic chops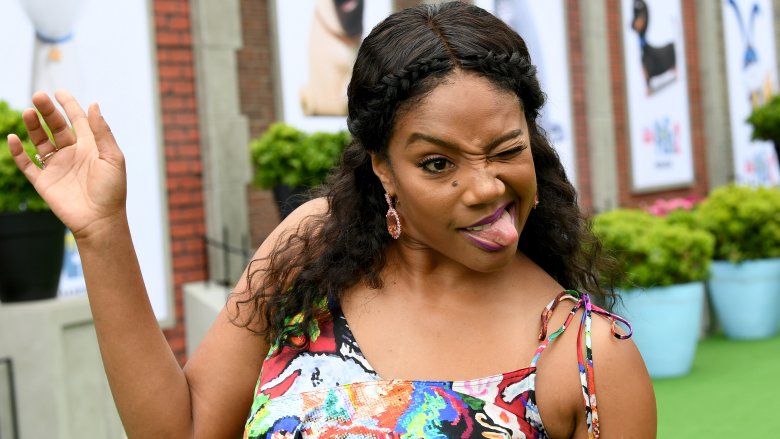 Kevin Winter/Getty Images
Tiffany Haddish got her first real breakout role as Nekeisha in the sitcom The Carmichael Show, propelling her into films like 2016's Keanu and 2017's Girls Trip. More recently, she took on the voice role of a toucan named Tuca in Lisa Hanawalt's weird and wacky adult cartoon comedy for Netflix, Tuca & Bertie. Haddish is funny, with an incredible comedic delivery that has won her a BET Award for Best Actress, two Black Reel Awards, and a Primetime Emmy, among others. That she is an outstanding talent is clearly obvious, but what remains to be seen is whether she can take her incredible comedic presence and use it to convincingly portray the serious, cut-throat mentality of her character Ruby. The snatches we see of her in The Kitchen trailer bode well, capturing her tall, elegant frame wrapped in gorgeous period fashion, and her expressive features helping to deliver weighty lines. We'll have to wait for the proof, but soon audiences everywhere will be able to judge for themselves whether Haddish's dramatic gravitas matches her comedic virtuosity.
Continuing a trend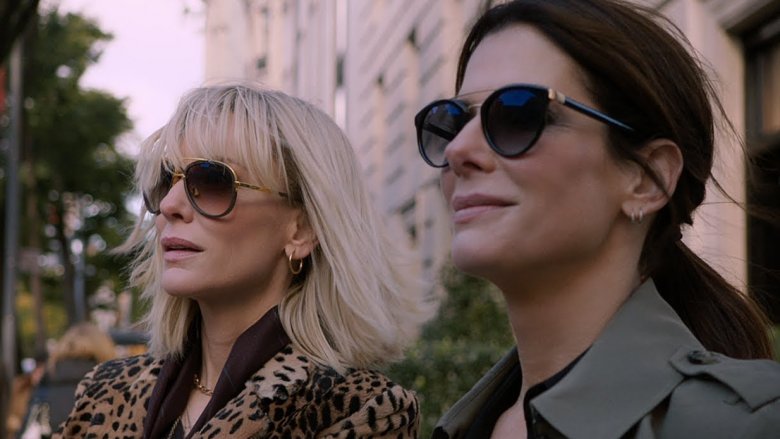 While The Kitchen is unique in many ways, it's also the latest in a wave of films that play with the idea of women as dangerous criminals. In 2018, director Steve McQueen released Widows, about four women who take on their dead husbands' gangster debts and seek to repay them by going through with a dangerous heist. This premise has some remarkable parallels to The Kitchen, presenting desperate women who find their place cleaning up the mess that their husbands left behind.
In a different genre but with a similar idea, 2018 also presented the fun, funny, glamorous film Ocean's 8, the all-female answer to the famous Ocean's franchise. Though the women in this film are already mostly established criminals, it's similar to The Kitchen and Widows in that it replaces male criminals with female counterparts — in this case, professional thief Danny Ocean has paved the way for his sister Debbie to take over the family business.
Films with women of dubious moral character aren't necessarily new, but the focus on women criminals as complex protagonists with their own unique motivations is refreshingly unique. As Vice so aptly asserts, "Seeing women scheme, rob, kill, and transgress can be thrilling." While it's true that no young girl should aspire to leading a life of crime, it is rewarding to see a more fully-rounded depiction of women in media.
Camp DC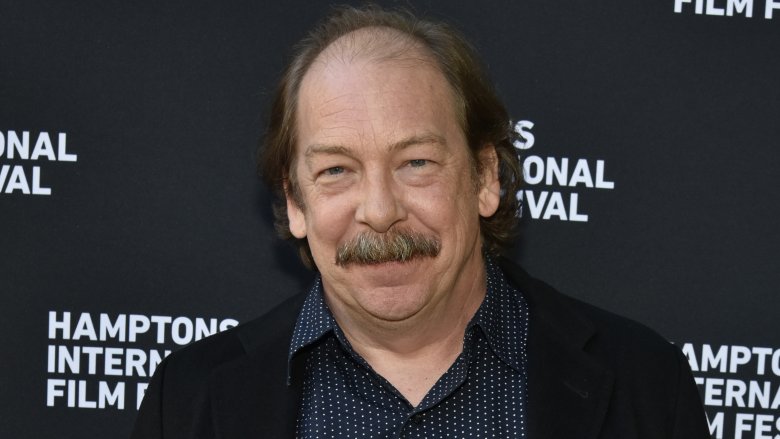 Eugene Gologursky/Getty Images
Bill Camp, who plays Mafia boss Alfonso Coretti in The Kitchen, is also set to appear in DC's 2019 Joker film. This is not his first time playing an Italian gangster; he also portrayed Frank Nitti in the 2009 film Public Enemies. His role in Joker is that of an as-of-yet unnamed police officer with the Gotham Police Department. This is a sharp turn away from playing a mafioso, but it should be no problem for the man who has played all sorts of roles in such crime dramas as the television series Law & Order and Brotherhood, or the crime films Reservation Road and Lawless. In an amusing twist of fate, he's also set to act in the 2019 film Sound of Freedom, a crime thriller that has nothing to do with DC or comics in general, but has him playing a character called "Batman."
Back to the '70s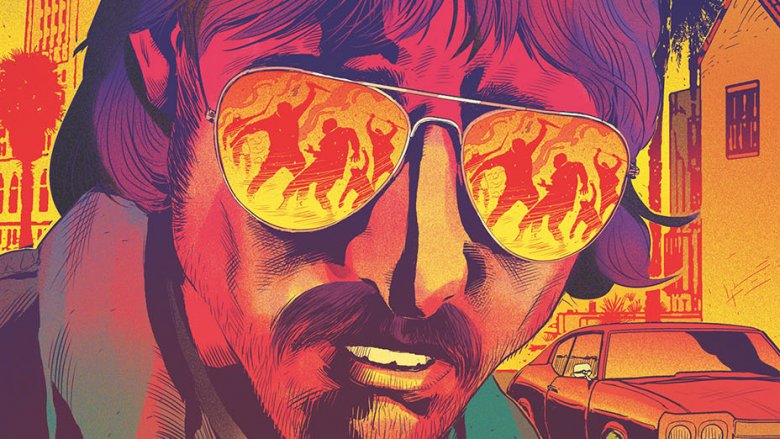 If reading the original comic and watching the film adaptation of The Kitchen aren't enough to satisfy your '70s organized crime cravings, Ollie Masters is coming through with another comic offering, this one set in Los Angeles. With the title Killer Groove, this story follows aspiring musician Jonny, who inadvertently tangles with the wrong crowd and gets stuck in a new line of dangerous work. This series is being published by Aftershock instead of Vertigo, but it's safe to say that in many ways it is a spiritual successor to The Kitchen, at least in terms of the author's keen interest in the organized crime of the '70s. Though the incredible Ming Doyle is being replaced by equally talented artist Eoin Marron, Jordie Bellaire has returned to render all that mob violence in full, glorious color. The comic got started in the spring of 2019, so there's plenty of time to grab that first issue and see which twists and turns are awaiting Jonny as he enters the criminal underworld.