The Forgotten Chris Tucker Comedy That's Dominating Netflix's Top 10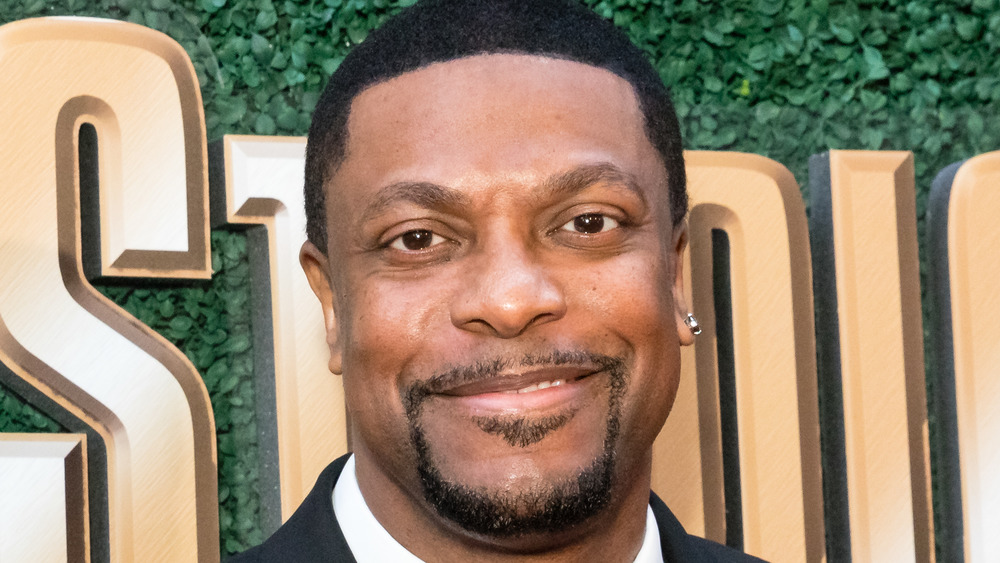 Greg Doherty/Getty Images
One of Chris Tucker's most well-known roles would undoubtedly have to be his parts in the Rush Hour series. Yet, before the comedian was trading barbs with Jackie Chan, he starred in another movie about an unlikely partnership: Money Talks.
The 1997 comedy has become a surprise hit on Netflix, climbing up the streaming service's top-ranked films chart to earn the No. 4 spot today. Tucker stars as a small-time criminal who finds himself teaming up with a reporter, portrayed by Charlie Sheen, as they evade murderous criminals throughout the Los Angeles area while attempting to locate a treasure trove of stolen diamonds. The film also features Heather Locklear as Sheen's love interest.
When it debuted in the summer of 1997, Money Talks grabbed the No. 2 spot and held on through the following weekend, according to Box Office Mojo. It was a big success for Tucker, whose star was just beginning to rise in a mainstream sense. In that year, he also appeared in the Bruce Willis-led sci-fi film The Fifth Element, another movie where he made a huge impression on viewers with just a relatively small role (that almost went to Prince instead of him, director Luc Besson revealed in 2016).
Money Talks was a big role for Chris Tucker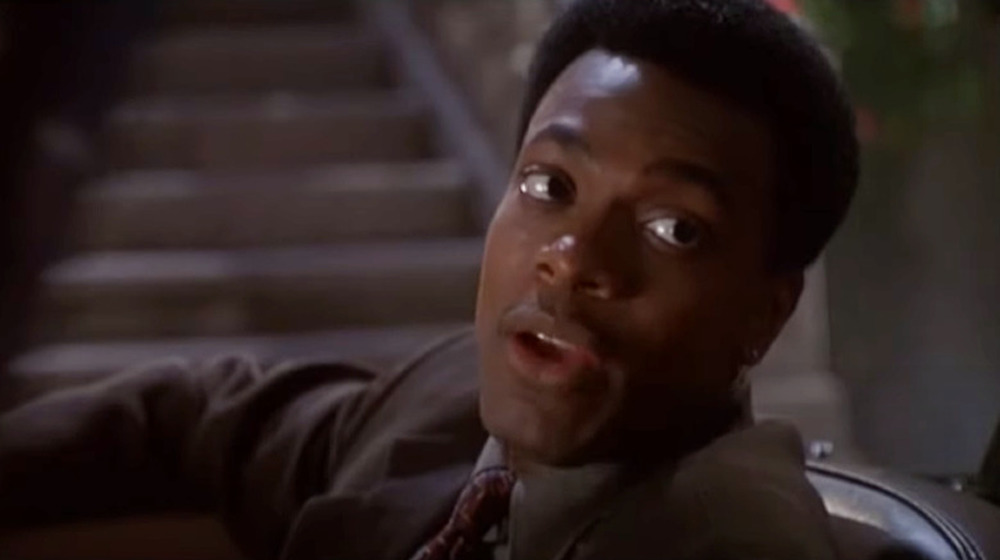 New Line Cinema
Money Talks was a breakout job for Chris Tucker. Prior to the Brett Ratner-helmed comedy, Tucker appeared in House Party 3 and, after that, won over audiences in a big way with the movie Friday. Tucker starred as Smokey alongside rapper Ice Cube in the hit comedy, but despite the fact that the movie would go on to become a '90s classic, Tucker earned an extremely modest check for his part, he recently revealed.
The actor and comedian, now 49, appeared on Shannon Sharpe's Club Shay Shay series recently, where he revealed that he took the job on Friday for the professional opportunity and not the money, which wasn't much at all, especially compared to what he later went on to make.
"Sometimes when God bless you, he bless you more than you can even dream, and that's one of those things, cause it was just a small movie," Tucker said. "We filmed it in 20 days. I got about $10,000 for it or whatever, I didn't care. I wanted the opportunity."
Still, while Tucker may have had a modest big-screen start with Friday, his work with director Brett Ratner for Money Talks would turn out to be the first of many. Tucker went on to co-star in the Rush Hour movie series, which was directed by Ratner and saw him earning millions of dollars for each film, according to Variety.