The How I Met Your Mother Star You Never Realized Was On That '70s Show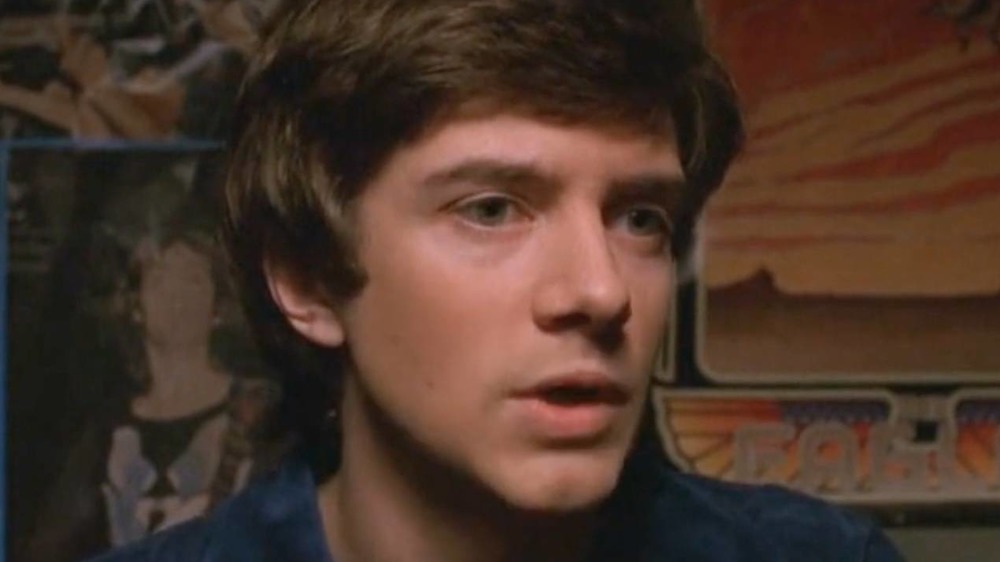 Fox
That '70s Show, a sitcom about a group of kids growing up in Point Place, Wisconsin in the midst of radical societal changes going on in the late 1970s, helped launch numerous stars' careers. Topher Grace, who plays the geeky and kind-hearted Eric Forman, went on to star in Interstellar, BlacKkKlansman, and most recently in 2020's Irresistible. Ashton Kutcher may have played dummie Michael Kelso on the series, but he proved he had plenty of smarts when he ventured forth with a successful acting career. Granted, these days his attention is more on capital ventures and his charity, Thorn: Digital Defenders of Children. Then of course there's Kutcher's wife, actress Mila Kunis, who's done very well for herself as the voice of Meg on Family Guy and can next be seen in the 2021 dramedy Breaking News in Yuba County. 
However, it's not just the main cast who have done well for themselves in the aftermath of That '70s Show. The series features plenty of guest stars, many of whom have gone on to do great things. Just look at Dwayne "The Rock" Johnson, who had his very first acting role in a scripted program playing his father, Rocky Johnson, in the season 1 episode "That Wrestling Show." He's not the only familiar face you'll see if you indulge in a That '70s Show marathon rewatch. In fact, if you look closely enough, then you may just recognize one of the stars on How I Met Your Mother who also made a brief, but memorable, trip to Point Place. 
Alyson Hannigan appeared on two episodes of That '70s Show as Suzy Simpson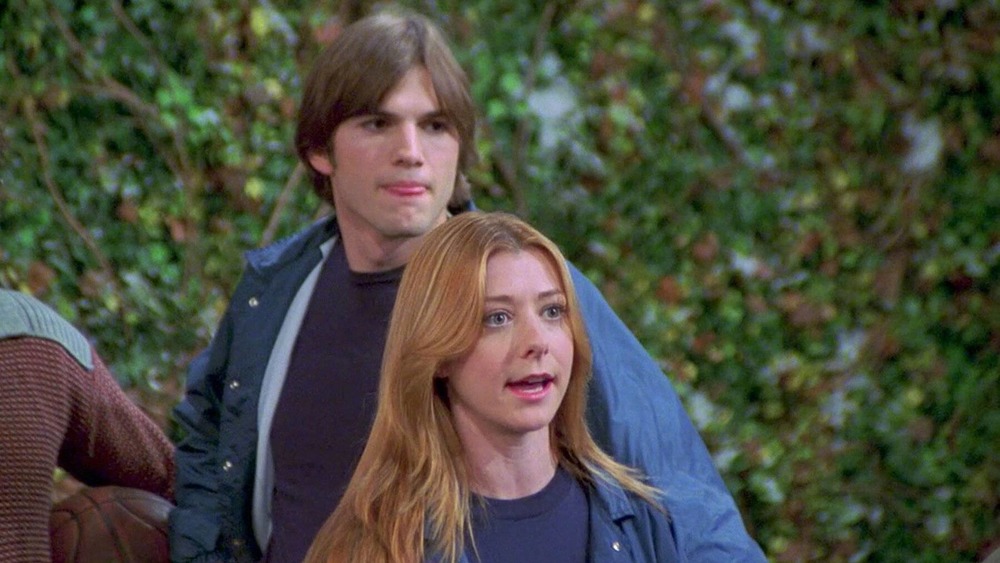 Fox
It's rare when an actor becomes associated with multiple franchises. Alyson Hannigan broke out with a supporting role on Buffy the Vampire Slayer before giving band kids everywhere the greatest gift in the world with her iconic American Pie quote. In case you don't remember, Hannigan plays Michelle Flaherty who begins pretty much every story with the phrase, "This one time, at band camp," eventually taking it into extremely graphic territory we won't re-publish here. However, she's perhaps best known for playing Lily Aldrin in all nine seasons of How I Met Your Mother. 
Between all of that, the actress still found the time for a litany of other roles, including that of Suzy Simpson on two episodes of That '70s Show. In season 6, Kelso decides to pursue a career as a police officer, and during his training, he makes a friend in the form of Suzy, who quickly develops a crush on him. The attraction isn't mutual, so Kelso tries to pass her off on Fez (Wilmer Valderrama), which doesn't exactly gel well with the future police cadet. Eventually, she discovers that Fez is technically married to Eric's sister for a green card, and Kelso has a baby on the way with Brooke (Hannigan's American Pie co-star Shannon Elizabeth). 
Hannigan has put her comedic abilities to good use over the years with other cameo appearances on King of the Hill, American Dad!, and The Simpsons. These days, she's the host of Penn & Teller: Fool Us and plays the titular character's mother on Fancy Nancy. Hannigan's already entertained in so many different ways. Who knows what iconic character she could end up portraying next?