39% Of People Want This Character To Appear In WandaVision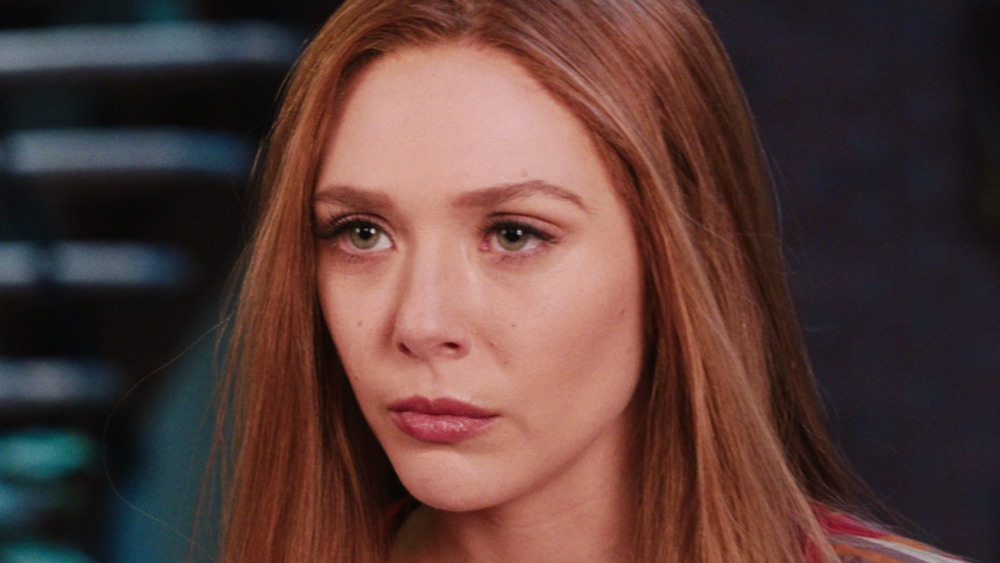 Marvel Studios/Disney+
Contains spoilers for WandaVision
If nothing else, Disney+'s WandaVision has proven itself as one of the Marvel Cinematic Universe's most unique entries to date. Instead of replicating the drama of Iron Man or the world-altering subject matter of Avengers: Infinity War, the show blazes its own trail as a hodgepodge of several different genres. It looks like a classic sitcom, gives off hints of a mystery thriller, and dips into the realm of horror all while showcasing marquee meta-human characters. As a result, WandaVision is entirely unpredictable and leaves fans with plenty to speculate and theorize on from week to week — especially when it comes to new additions to the cast.
So far, a handful of important names, new and old, have made their presence felt on WandaVision. The birth of Wanda (Elizabeth Olsen) and Vision's (Paul Bettany) twins Billy and Tommy was a game-changer, as were the returns of Dr. Darcy Lewis (Kat Dennings), Agent Jimmy Woo (Randall Park), and S.W.O.R.D. Captain Monica Rambeau (Teyonah Parris), who previously appeared in different capacities (and at a much different age, in Monica's case) in various MCU productions. Not to mention, prevalent fan theories and hints within the series point to the arrival of famous Marvel Comics antagonist Mephisto and the mysterious witch Agatha Harkness.
While these inclusions have some basis in reality, that's not stopping Marvelites from hiding their dream picks for the WandaVision cast. Looper recently ran a poll asking viewers to vote for which character — good or evil — they want to see stop by for an appearance on WandaVision. Here's who secured the majority of the votes.
The people want Thor in WandaVision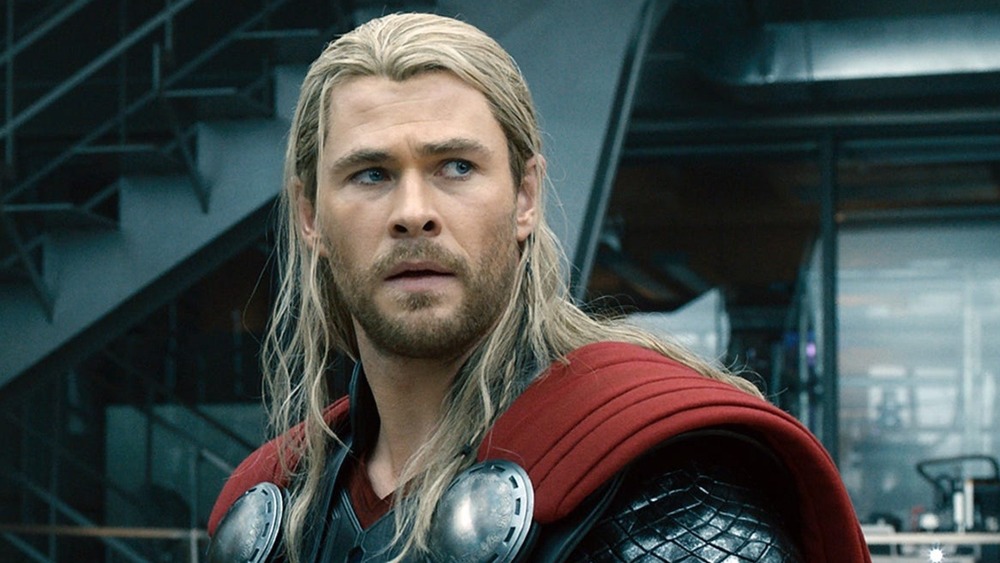 Marvel Studios
Of the 650 who participated in Looper's survey, a whopping 38.6 percent called for Thor (Chris Hemsworth) to visit Wanda and Vision at their new residence in Westview, New Jersey. 
Doctor Strange (Benedict Cumberbatch) was the runner-up with 26 percent, followed by Quicksilver (Aaron Taylor-Johnson, or Evan Peters, who just broke the MCU by appearing as Pietro Maximoff in WandaVision episode 5) with 13.4 percent. Loki (Tom Hiddleston) earned 8.9 percent of the vote, and 8.2 percent went to write-in answers — including names like Iron Man (Robert Downey Jr.), Captain America (Chris Evans), and Wolverine (Hugh Jackman). Ultron (James Spader) slid into the last-place spot with 4.9 percent.
On the surface, the God of Thunder seems an odd choice for a WandaVision cameo, largely because of his detachment from the titular characters. They've shared the MCU spotlight for years, but not any meaningful scenes in that time. On the other hand, that might be what makes the prospect of Thor showing up in their reality all the more intriguing. Watching him attempt to navigate their amnesia-inducing, identity-altering world, especially if he doesn't come alone, could be highly entertaining. Other members of the Thor franchise like Korg (Taika Waititi) or Valkyrie (Tessa Thompson) would add a new, interesting layer to WandaVision's existing chaos. Plus, it could make some sense that Thor might appear in WandaVision given his connection to Darcy Lewis, who was in both Thor and Thor: Love and Thunder. 
Sadly, as of right now, it's safe to assume that Thor and his allies won't join the cast of the Disney+ original series. Considering he's off with the Guardians of the Galaxy in the timeframe in which the program takes place, he's likely lightyears away from Earth at this point. At the same time, there's no way to know for sure if he'll show up or not, bearing in mind Elizabeth Olsen's recent comments about an MCU mainstay popping up on WandaVision. Could she be hinting at Thor? We'll just have to wait and see.