MCU Star To Make A Surprise Return In WandaVision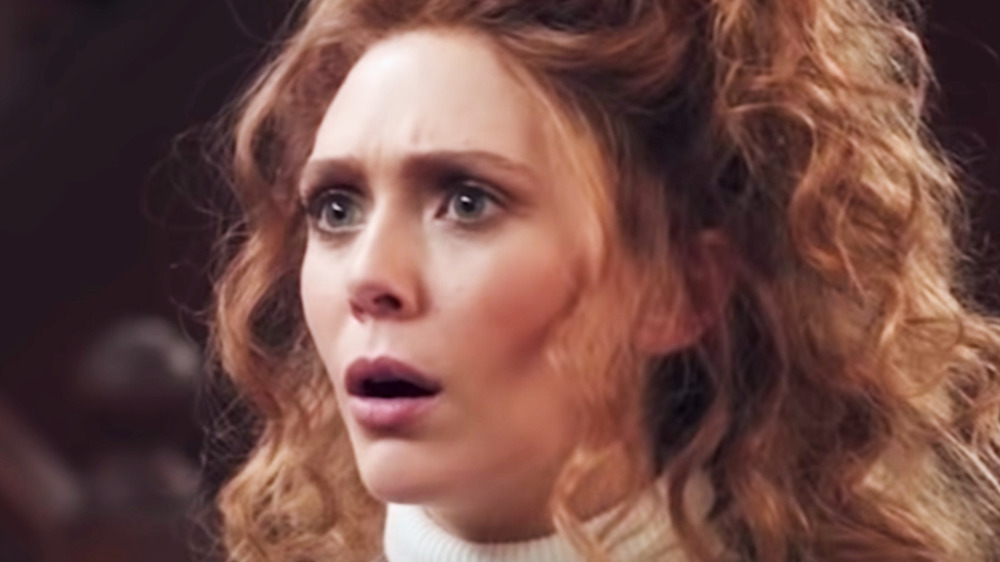 Marvel Studios/Disney+
Disney+'s hit series WandaVision is the unrivaled talk of the streaming world right now, and for good reason. The first four installments have led audiences down a rabbit hole of questions about Wanda (Elizabeth Olsen), Vision (Paul Bettany), and their mysterious home in Westview, New Jersey. All the while, answers have been few and far between, causing viewers to speculate on what's really going on, who's behind the program's many concerning happenings, and what it means for the future of the Marvel Cinematic Universe. Given WandaVision's unpredictable nature, some even wonder if more established heroes or villains are on their way to the small screen.
So far, WandaVision has focused largely on the titular Avengers, as well as a fair number of newcomers trapped inside of Wanda's unsettling pocket reality. However, that's not to say that there aren't any familiar faces to look out for, as existing MCU players from years past have begun to reemerge. Monica Rambeau (Teyonah Parris) of Captain Marvel fame made her named reintroduction in episode 4, "We Interrupt This Program," alongside Thor's Dr. Darcy Lewis (Kat Dennings) and Ant-Man's Agent Jimmy Woo (Randall Park). 
As if this weren't enough, prepare for yet another established Marvel star to make their WandaVision debut by the series' end.
Elizabeth Olsen hints at an MCU veteran's comeback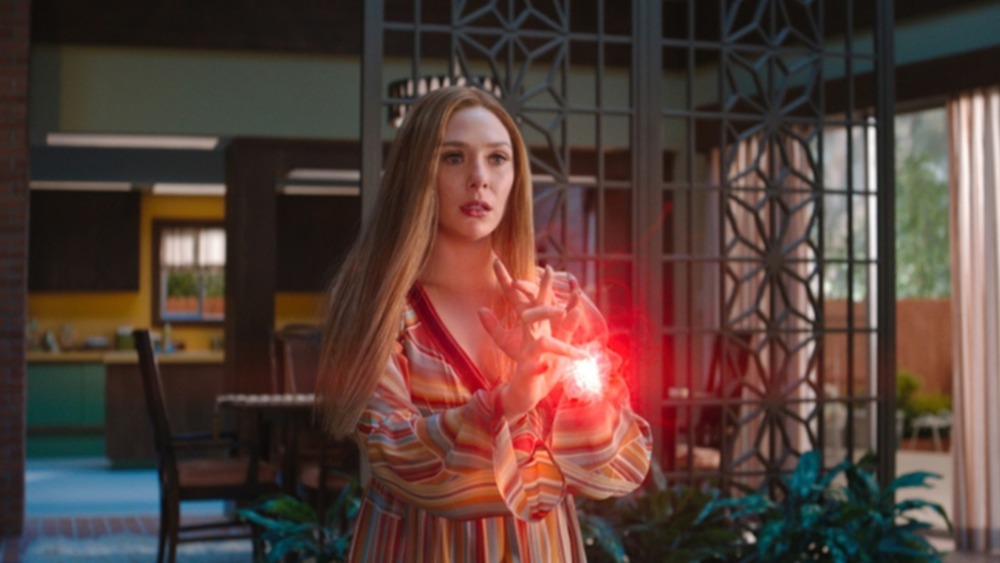 Marvel Studios/Disney+
In February of 2021, Elizabeth Olsen sat down with TV Line to discuss her time on WandaVision and, of course, wound up giving everyone more information to consider. When asked as to whether or not the show will include the return of an MCU veteran, ala Luke Skywalker's surprise comeback in The Mandalorian's season 2 finale, she replied with a very brisk "Yes." She then continued, saying, "I'm really excited," with a laugh, but didn't elaborate further as to who the secret cameo could be.
Jac Schaeffer, the creator of WandaVision, only fueled fan excitement on this topic, stating, "there are so many surprises left in store," for the upcoming five episodes. He also tacked on a message for eager viewers: "I encourage all fans to settle in, because there's more coming." 
Could this be the rumored return of Chris Evans' original Captain America, Steve Rogers, to the MCU? Or perhaps an appearance from Benedict Cumberbatch's Doctor Strange, in preparation for his next solo outing, Doctor Strange in the Multiverse of Madness? There's no way to know as of right now, so we'll just have to put away our tinfoil hats and see how the rest of WandaVision's story unfolds, and who will pop up along the way.