Why You Rarely See Christopher Mintz-Plasse In TV Or Movies Now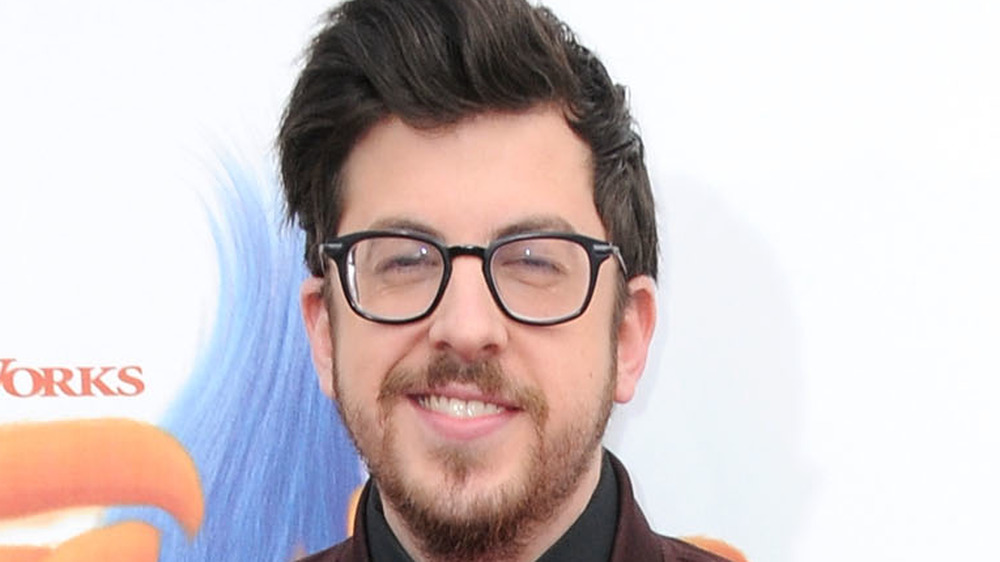 Barry King/Getty Images
His real name is Christopher Mintz-Plasse, but countless millions know him better by the name of the very first character he played on screen, back when he was a teenager in the 2000s. Mintz-Plasse will likely always have people running up and yelling "McLovin!" at him, recognizing him for his iconic role in Superbad: That of a nerdy high schooler who reinvents himself one wild night near graduation with a fake Hawaii driver's license that proclaims the oh-so-subtle "McLovin" to be his one and only name. 
The cast of Superbad is full of talented actors who were so successful in their performances, they managed to set the tone for screen comedy for years. Superbad's cast has, in fact, gone on to rule Hollywood: Seth Rogen, Bill Hader, Michael Cera, Jonah Hill, and Emma Stone are all A-listers now. 
Notably, Mintz-Plasse's career hasn't reached the peaks experienced by his castmates. This is surprising, since he gave what might just be the best performance in Superbad, which remains one of the funniest and most beloved comedies of the new millennium. However, he's hardly a one-hit wonder, what with his work in the superhero genre-upending Kick-Ass films and the raunchy college comedy Neighbors and its sequel. But those movies came out a long time ago, and Mintz-Plasse doesn't show up on screen all that often anymore. Why isn't he getting more love from Hollywood? Let's see if we can answer that question. Here's what Christopher Mintz-Plasse has been doing.
Christopher Mintz-Plasse can't break free of Superbad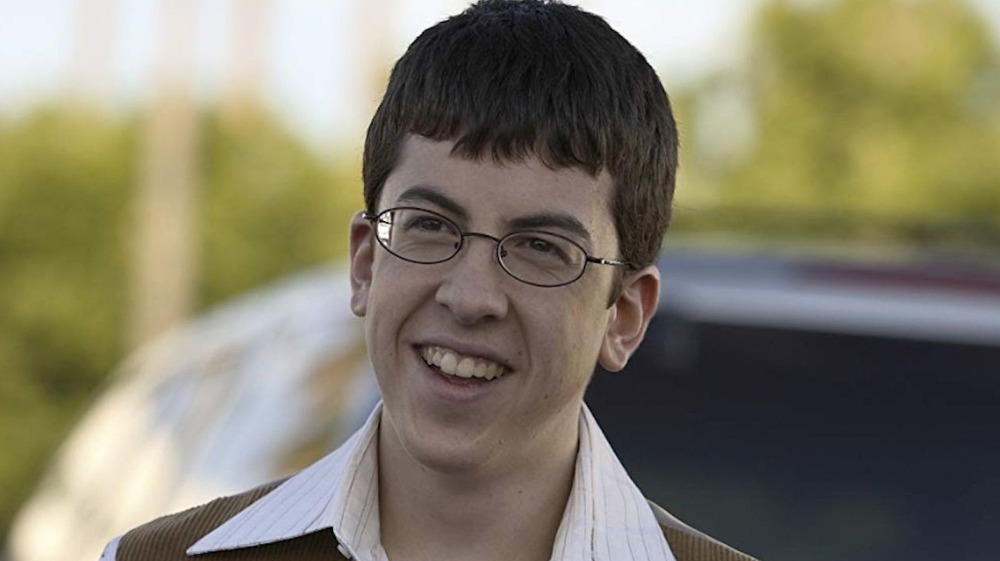 Ever since he starred in 2007's Superbad, in which he obtains the world's fakest fake ID, romances a young woman, and charms a couple of bored police officers, Christopher Mintz-Plasse has been better known by another name: McLovin. Many years later, despite major roles in fairly big movies like Role Models, Fright Night, Kick-Ass, The To Do List, Tag, and Neighbors, Mintz-Plasse's first role is still undoubtedly his most well known. That's a fine state of affairs for actors content with being cult figures forever, but it's not so great for the establishment of a robust and continuing career in Hollywood. It's hard for audiences or filmmakers to see Mintz-Plasse as anyone other than McLovin. This is the same career-stalling fate that has befallen so many other actors who also played geeks and dweebs on screen, such as Jaleel White (Steve Urkel on Family Matters), Dustin Diamond (Screech on Saved by the Bell), and Eddie Deezen (Eugene in Grease).
McLovin has utterly overshadowed every single move Mintz-Plasse has made since. It's a fair bet that at least half his fans don't even recognize him by his real name. And while the cachet of his Superbad persona continues to draw crowds for his other projects (booking agents for his band still name-drop McLovin, even though the actor himself has explicitly asked them not to), it isn't helping him branch out or move forward into more serious roles.
Christopher Mintz-Plasse's image could use an update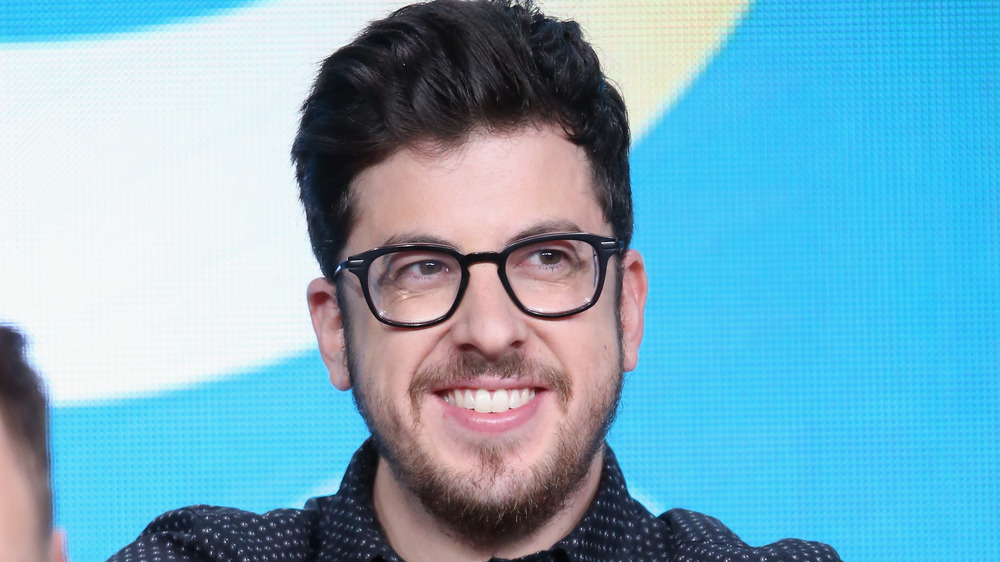 Frederick M. Brown/Getty Images
Between maturing into adulthood and losing the baby chipmunk cheeks on full display in Superbad, Christopher Mintz-Plasse has followed in the footsteps of so many teen movie nerd actors before him: He's become a conventionally attractive man. And yet nobody seems to realize it, including Hollywood — and perhaps even Mintz-Plasse himself. For whoever needs to hear it, here it is: Christopher Mintz-Plasse is a handsome dude!
Between his proven comedic acting abilities and his not-at-all-unpleasant face, the actor could totally hold his own as an everyguy romantic lead, like his Superbad co-star Seth Rogen frequently does. Or he could play likable best friends, like the sort of roles generally reserved for traditionally handsome actors like Dave Franco. But no: Mintz-Plasse's potential as a perfectly respectable leading man is light hidden under a bushel of voice-over roles, typecasting, and directorial ignorance. He needs a big, juicy role that declares his newfound image to the world, but it just hasn't arrived yet.
At this point, he might be dealing with cuts from the double-edged sword that belongs to former child stars and actors who played one major role early in their careers. It's as if Mintz-Plasse needs to look like his 17-year-old self in order to be recognizable and land roles — but of course, he has aged out of the roles that playing McLovin would help him land.
Christopher Mintz-Plasse is being heard but not seen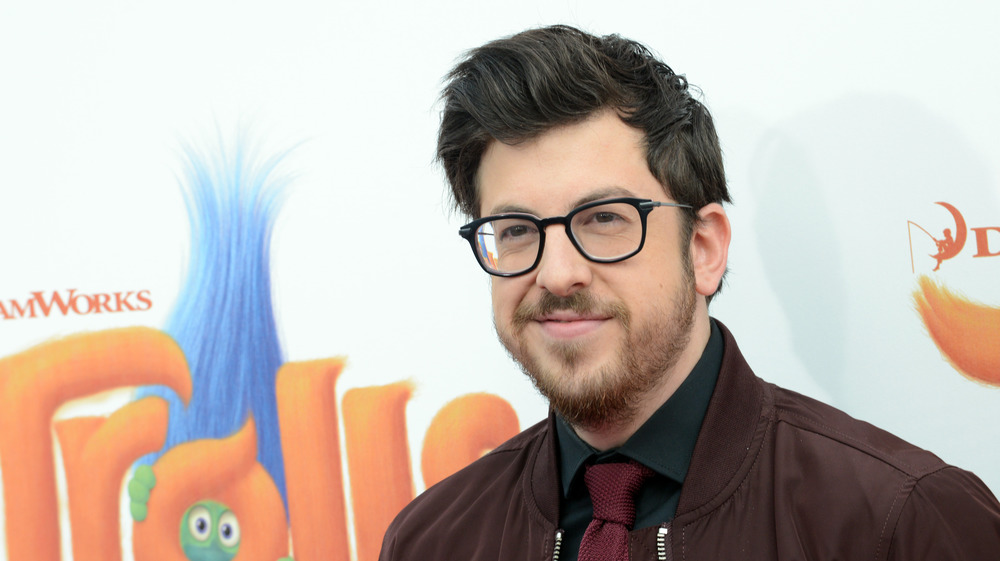 Albert L. Ortega/Getty Images
Christopher Mintz-Plasse has been a go-to guy for DreamWorks Animation for ages, ever since he scored the role of thoughtful Viking and dragon expert Fishlegs in 2010's How to Train Your Dragon. In addition to reprising the character in three Dragon films, three TV series, and four short-subjects, he worked with the studio again on the Trolls franchise, voicing the villainous King Gristle in the 2016 movie and a made-for-TV holiday spinoff.
Mintz-Plasse no longer sports the whiny, squeaky tone of voice he used with great skill to play McLovin in Superbad. He has, in fact, developed into a skilled and versatile voice-over performer, playing characters in Marmaduke, ParaNorman, and Sanjay and Craig. Becoming an in-demand voice actor isn't a bad thing by any stretch — it's great work for an actor with a particular skill set, and his enthusiastic and unbridled performances in animated, kid-focused projects indicate that he loves doing it. Entire careers can unfold within the realm of voice acting that are just as lucrative, creatively challenging, and memorable as ones rooted in the world of live-action. Moreover, in a world in which "animated series" can refer to BoJack Horseman as often as it does Teen Titans Go!, voice acting has only become more high-profile. But despite all these positive attributes, voice acting is simply not going to get Mintz-Plasse's face on the radar of Hollywood casting agents.
Christopher Mintz-Plasse's first CBS project never got off the ground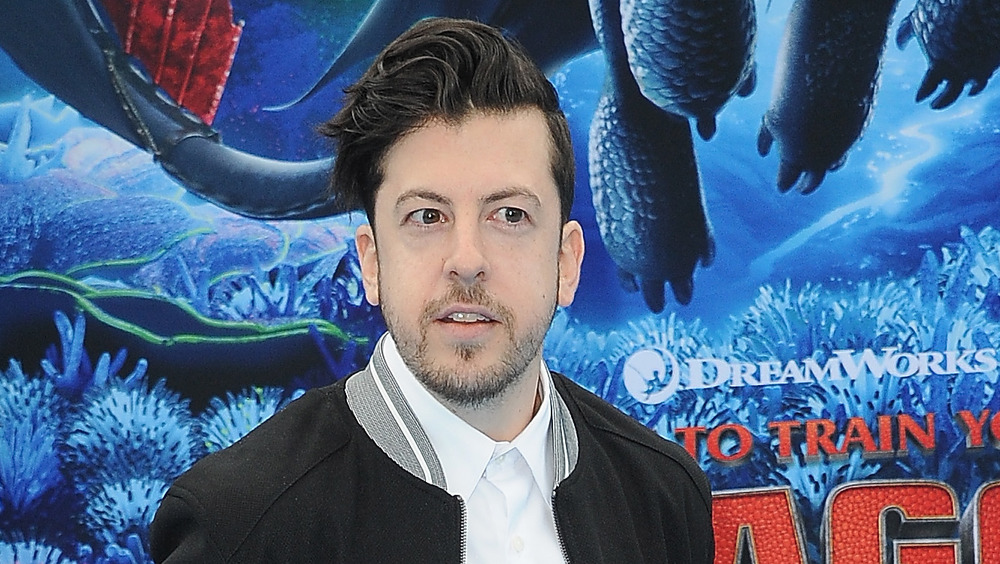 Albert L. Ortega/Getty Images
In May 2012, Christopher Mintz-Plasse scored his biggest role yet in the wake of Superbad making him (and McLovin) a millennial cultural icon. CBS announced that it had ordered a sitcom called Friend Me, starring Mintz-Plasse and Nicholas Braun (Cousin Greg on Succession) as two guys who leave their Indiana hometown in favor of Los Angeles and jobs at Groupon. Mintz-Plasse played the nerdier of the pair, who is content to hang out at home talking to his old friends online. CBS planned to debut the show in the middle of the 2012-2013 season in a prominent time slot, all but assuring success. Friend Me seemed poised to be the perfect transitional vehicle for Mintz-Plasse, who could have used the show as a springboard to all kinds of big-deal roles after proving he could anchor a major network series. At last, everything seemed lined up to take him to success.
But tragically, Friend Me creator Alan Kirschenbaum died via suicide before the project premiered. CBS decided not only to leave the show out of their lineup, but to not even air a single one of the eight episodes already taped. Obviously, the blow to Mintz-Plasse's career pales to the terrible loss of Kirschenbaum. But it is undeniable that some professional momentum at a crucial period definitely went up in smoke for him.
Christopher Mintz-Plasse doesn't court celebrity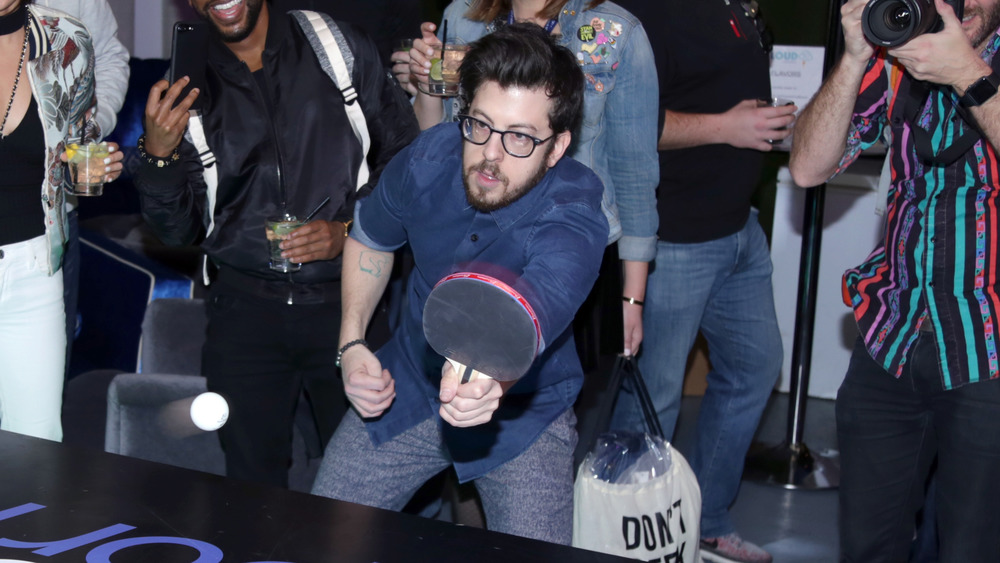 Jerritt Clark/Getty Images
Mintz-Plasse's Superbad castmates have largely gone on to appear in well-received films. Michael Cera has starred in cult hits like Scott Pilgrim vs. the World and Juno. Jonah Hill has hosted SNL between appearing in acclaimed films like The Wolf of Wall Street and Moneyball. Some of them have even won Oscars: Emma Stone took home the gold statue for La La Land. In comparison, Mintz-Plasse's public profile isn't anywhere near as high. 
Being in big movies means playing the Hollywood glad-handing game: Appearing for promotions, schmoozing with the right crowd, and traveling through the party circuits. Mintz-Plasse just doesn't seem to be too interested in all that — he's simply not all that focused on being famous. Sure, he'll occasionally pose with friends and co-stars on the red carpet before a movie premiere, but other than that, his media presence is remarkably low-key and detached. His Instagram followers are far more likely to see him cuddling with his dog or goofing off in his kitchen than hanging out in an exclusive nightclub with fellow celebrities, for example. His personal life is just that — totally personal. He also doesn't get much attention for his love life, and thus avoids a tumultuous, tabloid-ready romance with a co-star. In short, he's not chasing the kind of fame, social circle, or Hollywood profile that might make him a household name.
Christopher Mintz-Plasse's follow-up TV projects tanked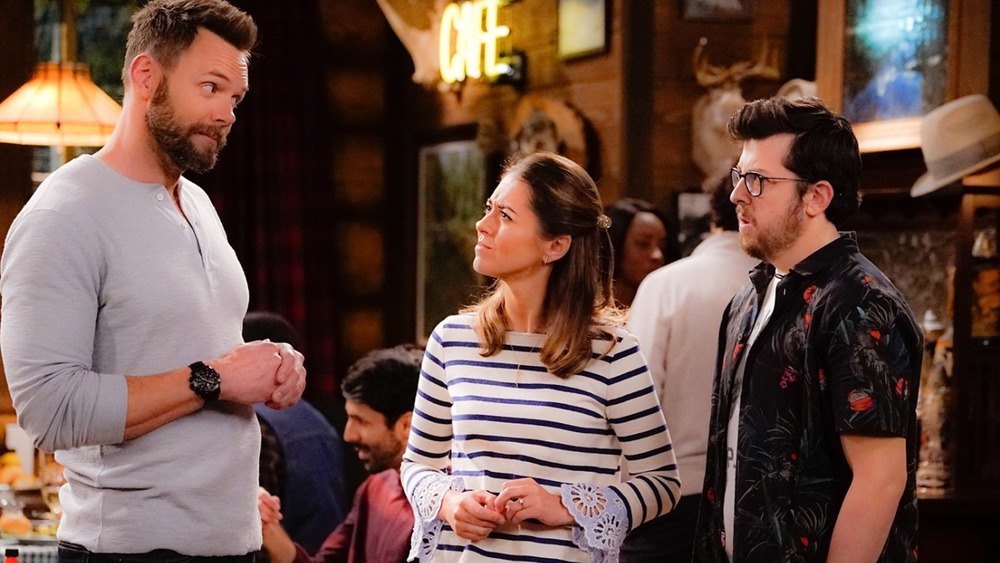 After the cancellation of the unseen Friend Me, Christopher Mintz-Plasse got another chance to star on a promising CBS sitcom about people in their 20s working for an internet company: The Great Indoors. Luminaries Joel McHale and Stephen Fry starred as the editor and publisher, respectively, of an outdoors magazine, and Mintz-Plasse played a nerdy computer whiz who isn't exactly a rugged mountain man. The Great Indoors finished the 2016-2017 season as the 38th-most-watched show on network TV. This isn't completely terrible, but it was disappointing to CBS, because the series couldn't hang onto the viewers from its lead-in, The Big Bang Theory, the most-watched scripted show on the air.
Critics also hated the series. The Hollywood Reporter called The Great Indoors "a malaise of millennial minstrelsy," and USA Today called it "a painfully clunky series" guilty of "a near criminal waste of talent." Such words can't reflect well on actors, and being associated with a failed sitcom given every chance to succeed can't be good for anyone's career.
Around the same time that The Great Indoors underwhelmed the world, Mintz-Plasse appeared in another quickly forgotten TV series: Flaked, a Netflix dramedy about addiction recovery from Arrested Development star Will Arnett. Once again, Mintz-Plasse played Topher, a socially awkward techie. That career-hurting flirtation with typecasting didn't much matter in the end, as Flaked lasted just two short seasons.
Christopher Mintz-Plasse is splitting his focus between acting and music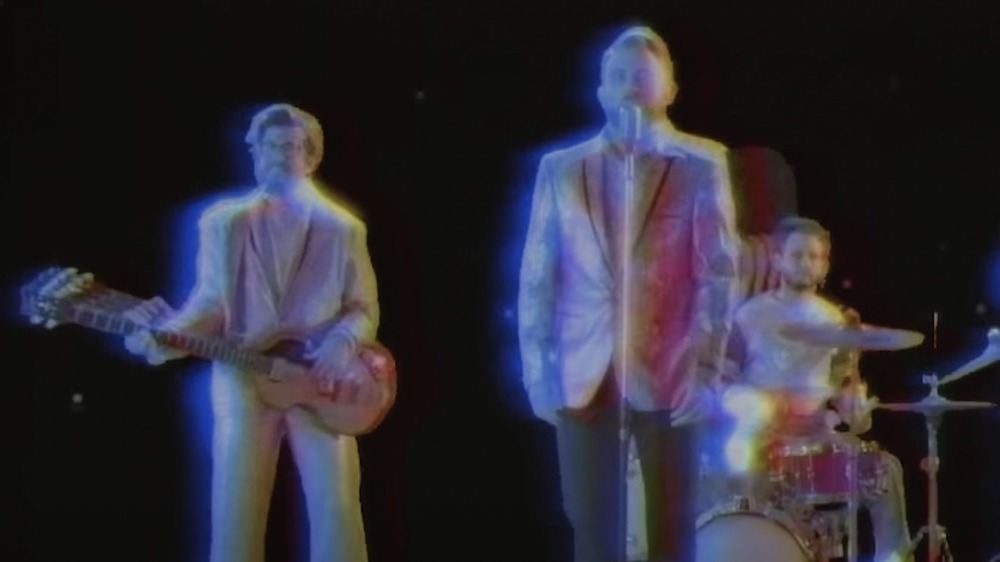 Christopher Mintz-Plasse isn't just an actor: He's also a dedicated musician, and his projects on that front are clearly just as important to him as being on screen. A peek at his Twitter feed shows that he's spending a lot of time these days practicing, performing, and recording with his indie rock band, MainMan. While Mintz-Plasse is definitely the best-known member of MainMan outside of music, he doesn't have one of the showier roles in the band. Morgan Demeter sings, Nick Chamian plays guitar, and the former McLovin dutifully provides the low end, strumming away on bass guitar. Still, Mintz-Plasse knows where to find his audience — comedy fans —as the band debuted the very '70s video for its Steely Dan-esque single "WWH" on Funny or Die's YouTube channel in 2017. MainMan isn't even Mintz-Plasse's only musical project — he drummed for a group called The Young Rapscallions and played bass in Bear on Fire.
Splitting his time this way is exactly what Mintz-Plasse wants to keep doing. In 2015, he told Stereogum, "I would love to keep balancing the two. I think I'm very lucky and grateful for where I am right now, that I can do both. Acting, you can work for three months and not work for six months. So in that time, I love the momentum of music and everything that's going on. The momentum right now is very musical. I kinda just go with the flow."
Christopher Mintz-Plasse has at least got friends in high places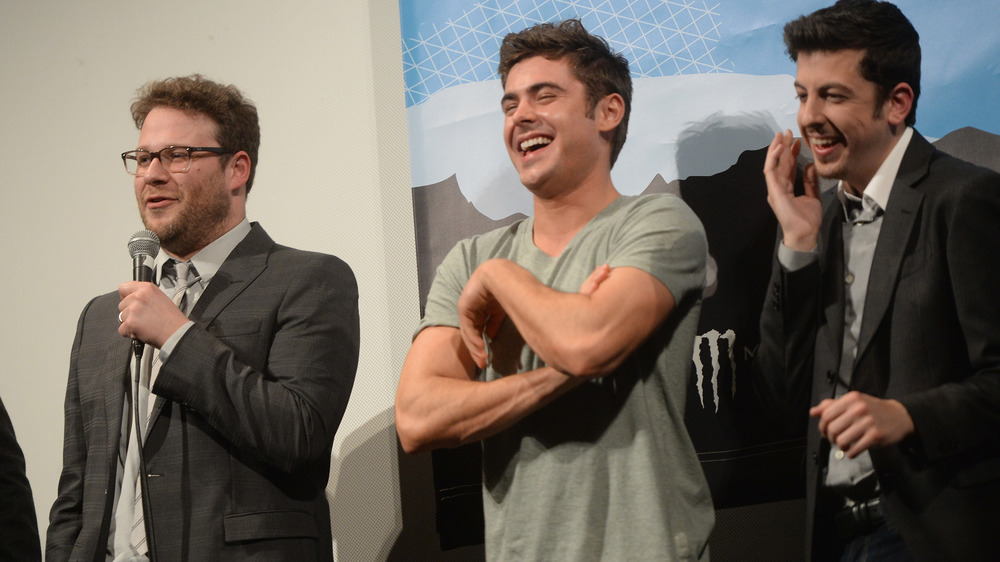 Michael Buckner/Getty Images
While Christopher Mintz-Plasse isn't headlining big studio comedies more than a decade after Superbad premiered, he frequently shows up for a supporting role or cameo appearance in movies involving that film's co-writer and cast member, Seth Rogen. These roles keep Mintz-Plasse working, in the public eye, and making the kind of movies that made him famous. They also keep him around as a solid part of Rogen's prolific and lucrative filmmaking enterprise. 
For example, in The Disaster Artist, a film co-starring and produced by Rogen, Mintz-Plasse has a small, uncredited role as Sid. There was also a place for the actor in This is the End: In this apocalyptic comedy, Rogen (who co-wrote and co-directed) and his usual gang of collaborators play heightened, terrible versions of themselves who are absolutely losing their minds as the world ends. Mintz-Plasse, as himself, is sucked into Hell. Rogen even let Mintz-Plasse deliver a completely absurd and totally R-rated male anatomy joke in Neighbors, in which Mintz-Plasse played Scoonie, a ridiculously well-endowed young man. It seems that as long as Mintz-Plasse's past castmates are still making things, they'll usually have a role with his name on it.
Christopher Mintz-Plasse unsuccessfully tried to "Get a Job"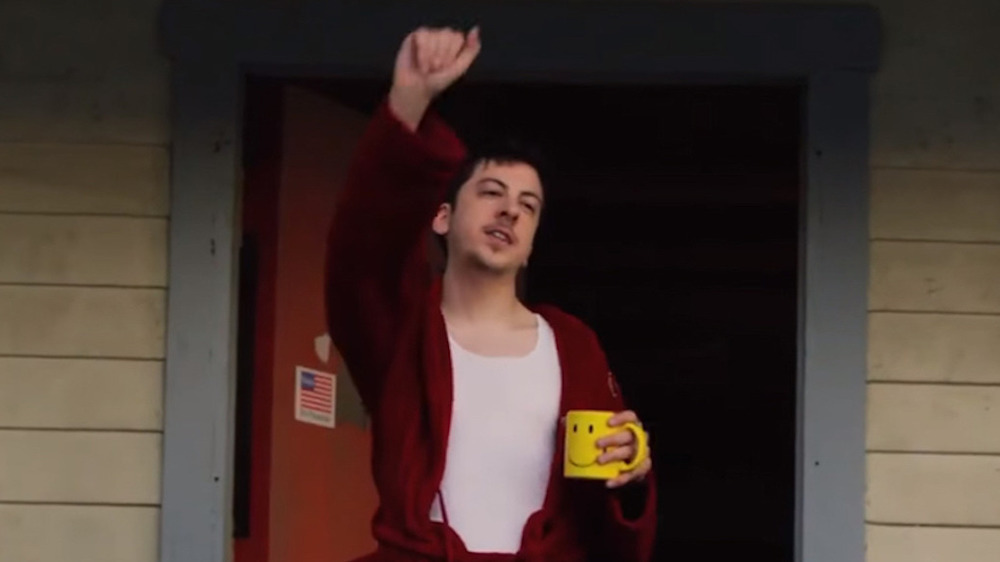 Five years after Superbad exploded onto the silver screen, Christopher Mintz-Plasse was given an opportunity to break out of his McLovin image while still remaining within the fold of big Hollywood comedies full of likable, bankable co-stars. In 2012, he joined the cast of Get a Job, a film by acclaimed Roger Dodger director Dylan Kidd. Alongside such stars as Anna Kendrick, Alison Brie, and John Cho, Mintz-Plasse was cast as Ethan, a housemate of main character Will (Miles Teller). Will is a recent college graduate who doesn't quite know what to do with himself professionally upon being thrust into adulthood. Ethan winds up being the most financially (if dubiously) successful member of Will's social group when he designs a popular smartphone app that enables stalkers. Yikes.
Unfortunately, this film didn't do much to advance Mintz-Plasse's career at a critically important stage. Distribution issues initially delayed the release of Get a Job by two years: It wouldn't be available to the public until 2016. That's a whopping four years after it was filmed in 2012 — a whole bachelor's degree's worth of time. To add career insult to career injury, critics seriously and almost unanimously hated Get a Job. Released straight to home video in the U.S., Get a Job played to theatergoers only in South Africa, where it earned just over $23,000. Mintz-Plasse certainly got a job in this movie, but it didn't actually lead to further ones.
Here's how Christopher Mintz-Plasse can turn it around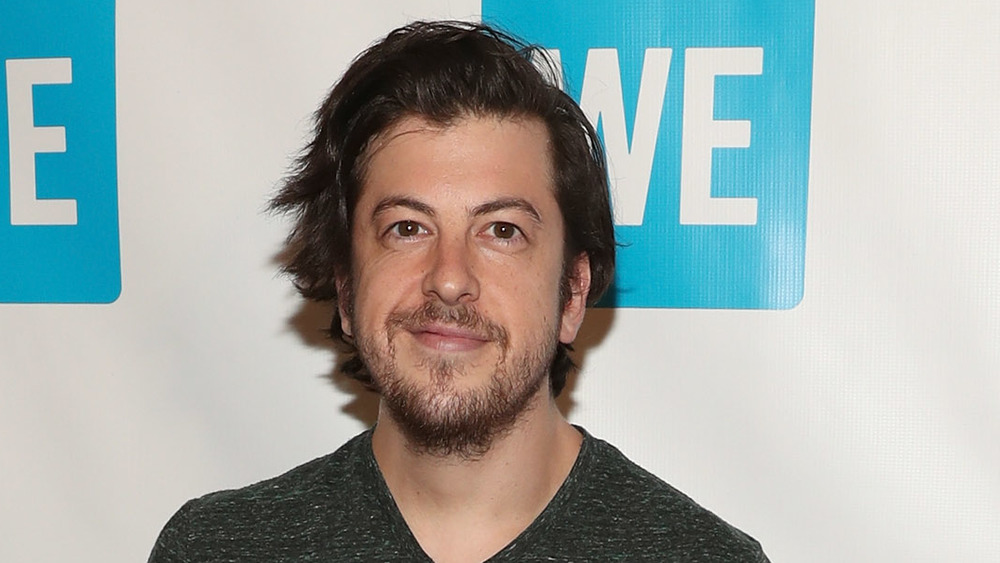 Todd Williamson/Getty Images
Part of the reason for Christopher Mintz-Plasse's low visibility in Hollywood is that he seems to genuinely prefer things that way. Between his apparently private nature, his choice to pursue supporting roles, his frequent voice acting gigs, his appearances in smaller projects, and his big time investment into music (as a member of bands, however, and not the frontman), there's little sign that the actor even wants to headline blockbusters or sit atop the cast of a major network sitcom. If he were ever to want to do either of those things, it's definitely not too late for him to do so, though. He's got the acting chops to make it happen — not to mention the goodwill that comes from co-starring in Superbad, an enduringly popular millennial touchstone. A career is never really dead in Hollywood — it just needs the right jump-start.
In the late 2010s, Mintz-Plasse finally shed the nerd roles so commonly offered to him. His career has taken recent turns into the artistic and idiosyncratic, in fact. As far as the former descriptor is concerned, the actor plays a small but pivotal role as a creepy guy named Neil in the satirical thriller Promising Young Woman alongside Carey Mulligan. As far as the latter adjective goes, Mintz-Plasse voices "Son" in Blark and Son, a grotesquely animated Comedy Central series. In other words, Mintz-Plasse is still hanging with comedy's cool kids — just in a slightly different way.