The True Crime Hidden Gem You Can Binge On Hulu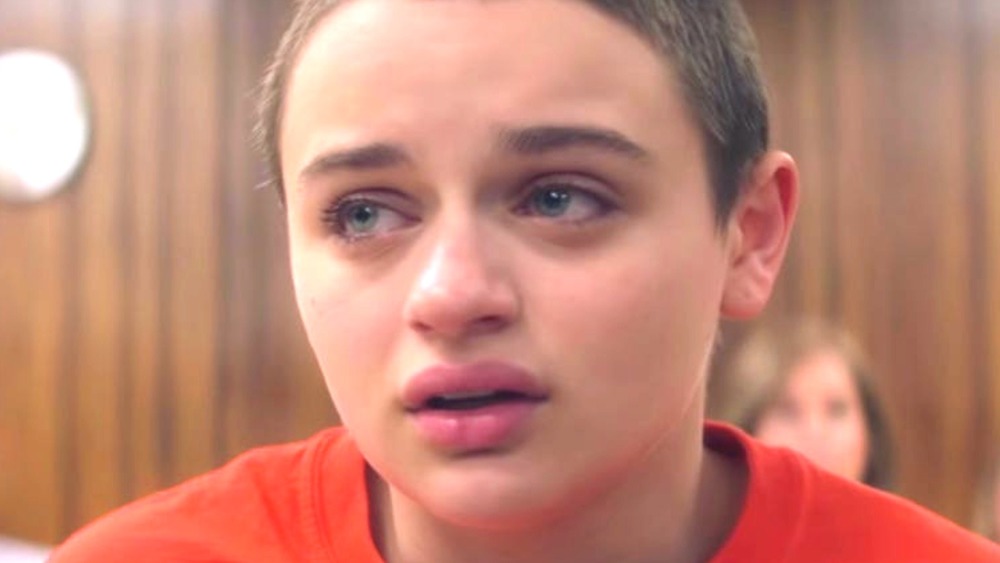 Hulu
For fans of true crime, there's no shortage of great movies, TV, and documentaries to stream at any moment. Netflix, Hulu, Amazon, and all of the other streaming services are definitely taking advantage of this trend, creating plenty of original content based on true crime. In just 2020, hits like Tiger King: Murder, Mayhem and Madness, The Trials of Gabriel Hernandez, and I'll Be Gone in the Dark, brought in huge audiences, sparking conversation and intrigue all over the world.
But what about docuseries? Making a good drama series based on a true story is difficult, and it's really only recently that great true crime TV dramas have started popping up, like Netflix's Unbelievable and When They See Us. People are raving about these shows and can't wait for more to come. But as fans of the genre wait patiently for upcoming projects like Inventing Anna — the Shonda Rhimes-produced portrayal of scammer Anna Delvey's rise and fall — or the highly-anticipated Tiger King adaptation starring Nicholas Cage, they might need something to watch in the meantime.
Thankfully, Hulu has got true crime fans covered with its series The Act, a retelling of the tragic true story of Dee Dee Blanchard and her daughter, Gypsy Rose.
The Act tells the story of Gypsy Rose and Dee Dee Blanchard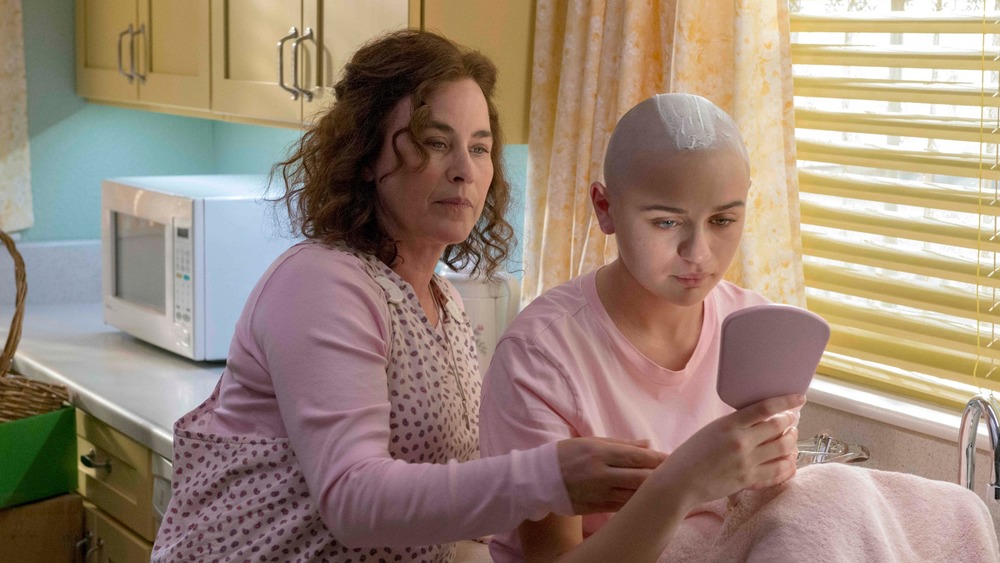 Hulu
Starring Patricia Arquette and Joey King as the mother-daughter duo, The Act takes on the twisted relationship between Dee Dee and Gypsy Rose, as it showcases how an upbringing filled with abuse and manipulation can ultimately lead to a family's demise — and in this case, Dee Dee's death. After living for so long as a victim of Dee Dee's Munchausen by Proxy, Gypsy Rose slowly realizes the truth about her condition and her mother's lies. She decides she wants freedom and a way out of the abuse, so she turns to a man she meets online named Nicholas Godejohn (Calum Worthy) for help.
In 2015, the body of the real Dee Dee Blanchard was discovered by the police in her home in Missouri. She had been murdered — with her daughter Gypsy Rose, a young woman who suffered from many different conditions and disabilities, nowhere to be found. Neighbors and family assumed she had also been killed, as there was no way she could've survived without all the medical equipment left at home. Except it turns out everything they thought they knew about the Blanchards was wrong, and after the murder, the truth of Gypsy Rose's conditions and Dee Dee's horrific abuse was finally revealed (via Buzzfeed News).
 The first season of The Act has eight episodes and covers everything up to and after the murder, as Gypsy Rose faces her crimes in court. The show did very well with critics and audiences, and both King and Arquette were nominated for Emmys and Golden Globes for their performances — with Arquette winning both of her nominations.
Fact versus fiction in the Hulu true crime series, The Act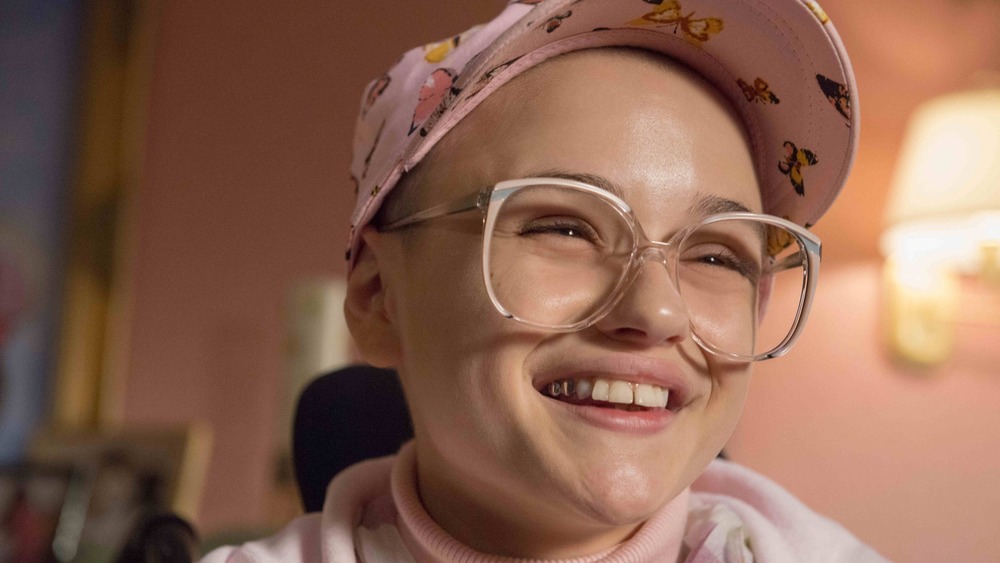 Hulu
Given that The Act is a dramatized version of the story, there are bound to be changes and differences between the real events and what happens in the television series. So, how much did The Act get right?
It appears that for the most case, the show does a good job of sticking to the facts, though there are details here and there that are different. First off, The Act spends a lot of time focusing on a sugar allergy that Dee Dee claims Gypsy Rose has. Her daughter binges on candy and soda to rebel, resulting in Gypsy Rose's teeth rotting and falling out. According to Vulture's fact-checking, there were never any reports or comments about a sugar allergy. As for Gypsy Rose's teeth, they actually did rot and have to be removed, but it is believed that this was because of her seizure medication.
 As for Gypsy Rose's boyfriend Nick, the show changes a few things, showing him as very doting and kind to her even after his arrest. In reality, he was reportedly quite controlling and blamed Gypsy Rose as the mastermind behind the murder. Also, a few characters have different names in The Act, like Gypsy Rose's friend Lacey (AnnaSophie Robb), who is based on her real-life neighbor, Aleah Woodmansee. While the two young women did have a friendship like the show portrays, Woodmansee claims that there was never any drinking, smoking, or tattooing going on. The Act also includes one character who reportedly did not exist, and that's Russ (Dean Norris), the man Dee Dee meets at a sci-fi convention and starts talking to.