Who Are All Of The Athletes In Michelob Ultra's Super Bowl Commercial?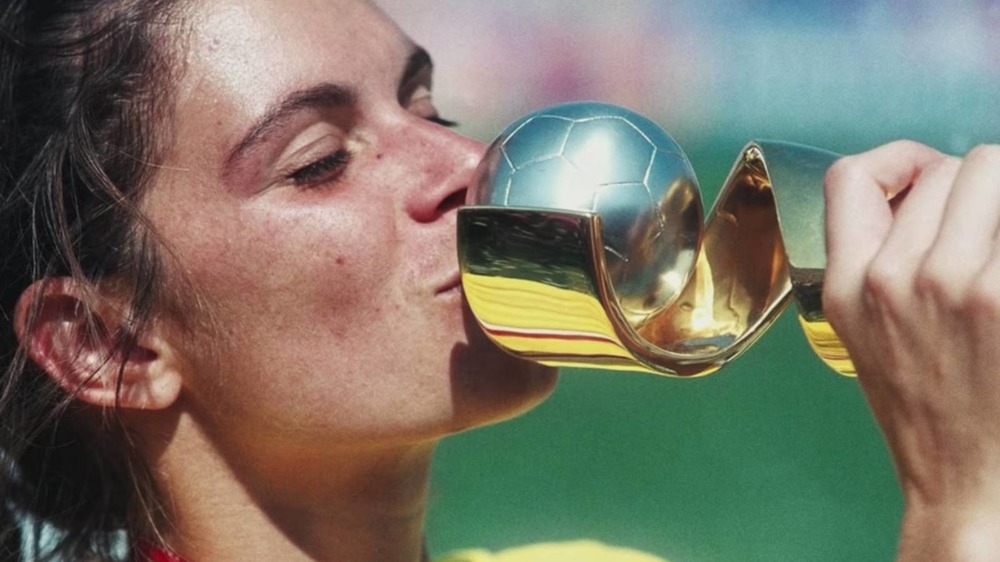 Anheuser-Busch InBev SA/NV
Last year's Super Bowl consisted of a nail-biting game accompanied by a buzzworthy halftime performance from Jennifer Lopez and Shakira. Of course, a lot has changed over the past year, so expect a much different vibe going into this year's match-up. 
Some brands that are normally mainstays for Super Bowl commercials, like Budweiser, Audi, and Coca-Cola, aren't including any ads this year, with the reasoning being they didn't want to contend with finding the right tone while the COVID-19 pandemic still rages on. Naturally, that isn't stopping every company, and there are several commercials already online for people to enjoy. For example, Cheetos aims to put smiles on people's faces with their ad consisting of humorous turns from Ashton Kutcher and Mila Kunis as they sing a parody of the classic Shaggy tune "It Wasn't Me."
Meanwhile, Michelob ULTRA instead aims to inspire people with its commercial. The ad begins by showing various images of athletes after they've achieved some remarkable goal; it then contrasts this by showing them enjoying life and having a good time off of the field. It's all part of the beer brand's messaging that happiness should come from anywhere, leading up to a final question: "Are you happy because you win? Or do you win because you're happy?" The ad certainly has no shortage of winners, as a ton of athletes pop up to show how they spend their free time. In case you can't quite put names to the faces, we have your back. 
The Michelob ULTRA Super Bowl commercial boasts a galaxy of sports stars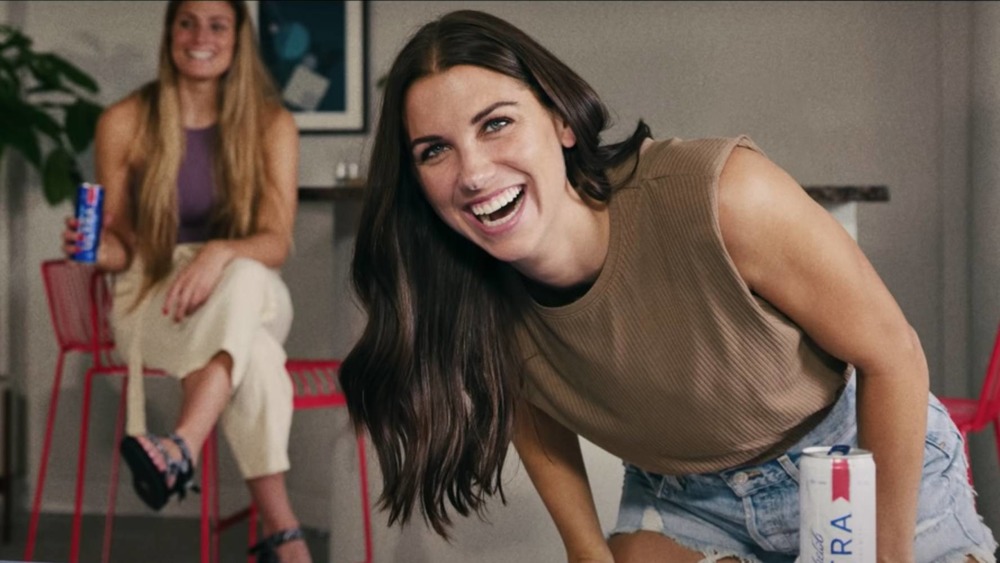 Anheuser-Busch InBev SA/NV
The beginning of the Michelob ULTRA Super Bowl commercial shows various photographs of athletes after winning something big. They're obviously ecstatic in these moments, but then, the ad transitions to clips of athletes looking even happier when they're just going about their day with simple pleasures and good friends. First up is basketball star Anthony Davis playing chess before moving on to video games. Former quarterback Peyton Manning is next as he showcases that "good old country boy attitude" with his friends, playing darts. 
Alex Morgan may be known for her skills on the soccer field, but she shows she's more than capable of holding her own in a ping-pong match. Golfer Brooks Koepka has a good time, followed by tennis legend Serena Williams enjoying some karaoke with her friends. It's all scored by the track "Can I Kick It?" by A Tribe Called Quest.
Happiness is the name of the game throughout the ad, and honestly, that's something the whole country could use right now. A lot people probably didn't accomplish what they wanted in 2020 due to outside forces, but you shouldn't let that get you down. Plus, by maintaining a positive outlook, you better set yourself up for success in the futuer. As Michelob ULTRA's VP of marketing Ricardo Marques says, "That's why we're partnering with some of the greatest athletes of our generation: to remind us all that joy and happiness are not a distraction but instead, a key ingredient to winning and success" (via Ad Age).
Plenty more smiles are bound to show on your face when the Super Bowl airs this Sunday, February 7.