This Is Why You Know The Song In Michelob Ultra's Super Bowl Commercial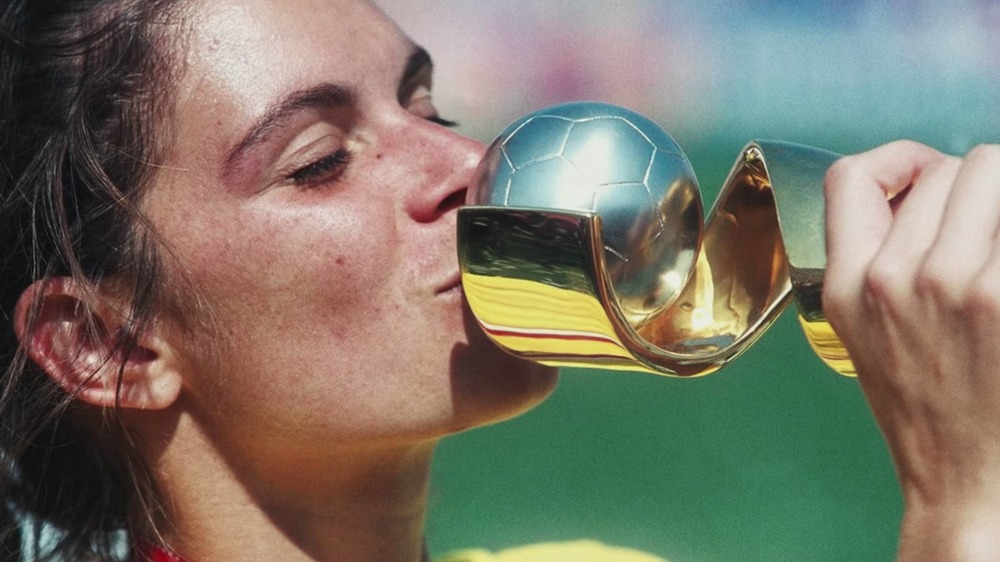 Anheuser-Busch InBev SA/NV
When you're a kid, sports are all about having fun. You do your best and then you and your teammates go out for pizza afterward. In the realm of professional sports, it's all about who wins, who loses, and who has the potential for a promising career. With that kind of pressure to excel, it's easy to lose track of what's really important in life — good times with good friends. 
That's the focus on the commercial Michelob Ultra will air during Super Bowl LV. Budweiser may be sitting out the big game this year, but its lighter, low-carb sister beer is here to pick up the slack with some of the finest athletes of the 21st century – a list that includes Serena Williams, Peyton Manning, Alex Morgan, and many others showing how the journey is more important than winning the game.
Of course, no good time is complete without some killer tunes to vibe out with, and the new Mich Ultra commercial makes use of a track from one of the most influential hip-hop groups ever.
The soundtrack for the Michelob Ultra commercial is 'Can I Kick It?' by A Tribe Called Quest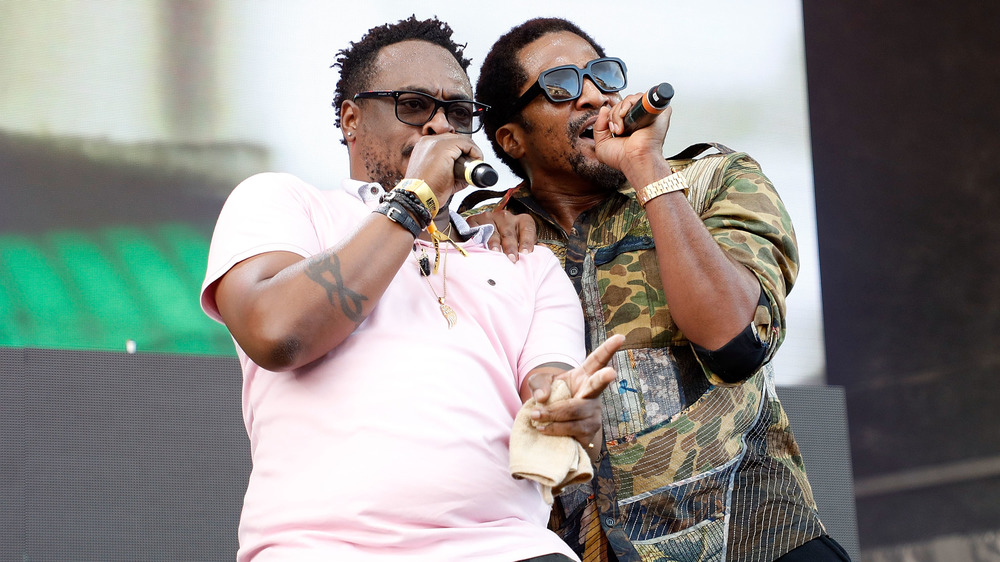 Taylor Hill/Getty Images
A Tribe Called Quest, which initially consisted of Q-Tip, Jarobi White, Ali Shaheed Muhammad, and Phife Dawg, helped bring hip-hop more into the mainstream. A big reason for that was the third single off their debut album, People's Instinctive Travels and the Paths of Rhythm entitled "Can I Kick It?" It's a well-crafted, laid-back jam that has been used in numerous different projects, so chances are good you probably recognize the tune even if you're not a fan.
It plays a key role in several movie soundtracks, such as Central Intelligence starring Dwayne Johnson and Kevin Hart and Going in Style starring Morgan Freeman, Michael Caine, and Alan Arkin. More recently, the track made its way into the critically beloved video game Tony Hawk's Pro Skater 1 + 2. When you're in the mood to take things nice and easy while you're on your skateboard, this song gets the job done. 
A Tribe Called Quest was one of many musical outfits to call it quits in 2018 after touring behind their final studio album, We Got It from Here... Thank You 4 Your Service. Phife Dawg died in the middle of making the album, leaving Q-Tip and Jarobi White to push on and finish the record in his memory. The hip-hop group may be done for good now, but they've left us with a brilliant catalog of music that continues to live on. 
After all, when anyone asks, "Can I kick it?" the only true response you can give is, "Yes, you can!"