Kat Dennings Reveals Why She Mimed Through An Audition With Nicolas Cage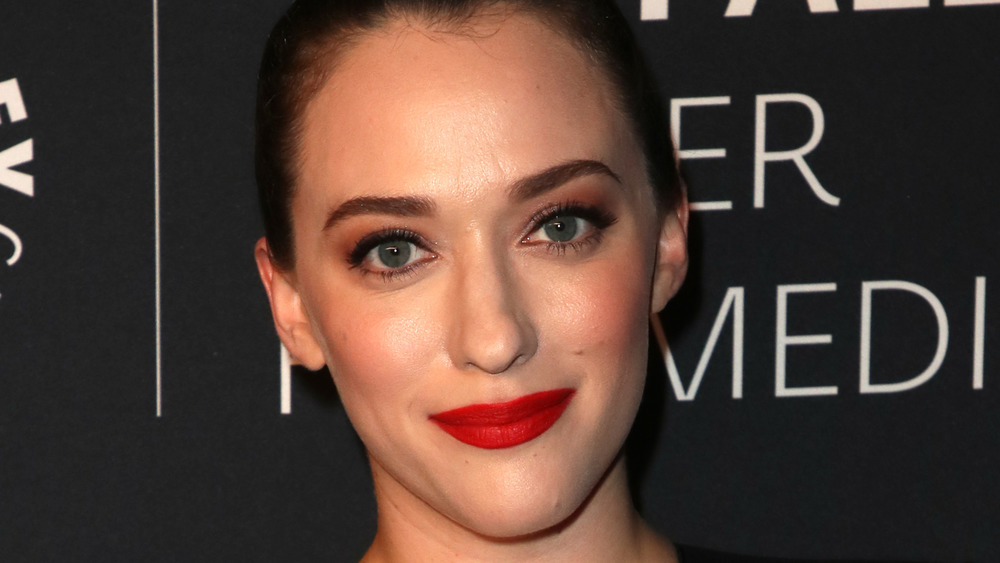 David Livingston/Getty Images
For most actors, a favorite audition story typically ends with them winning the role they're seeking, but that's not the case for 2 Broke Girls' alum Kat Dennings. The 34-year old actress recently talked with Variety about her reprisal of the role of Dr. Darcy Lewis on Disney+'s WandaVision. Dennings was actually asked about her worst audition, but she was quick to clarify that the one she'd share was instead the "craziest and most memorable" of her career. She explained that when she was younger, she went out for a role in a dramatic film that was nominated for a lot of Oscars. 
According to her, this was the final audition for the role — in which actors vying for the part sometimes read with those who've already been cast — and she was "super excited to be reading with this famous actor and this hugely famous director." Dennings initially played coy and was reluctant to name the project or the actor either, though she did later divulge it was none other than "Nouveau Shamanic" actor Nicolas Cage (we're thinking the movie was Adaptation, with 4 nominations, directed by Spike Jonze).
Nicolas Cage is one of Kat Denning's favorite actors of all time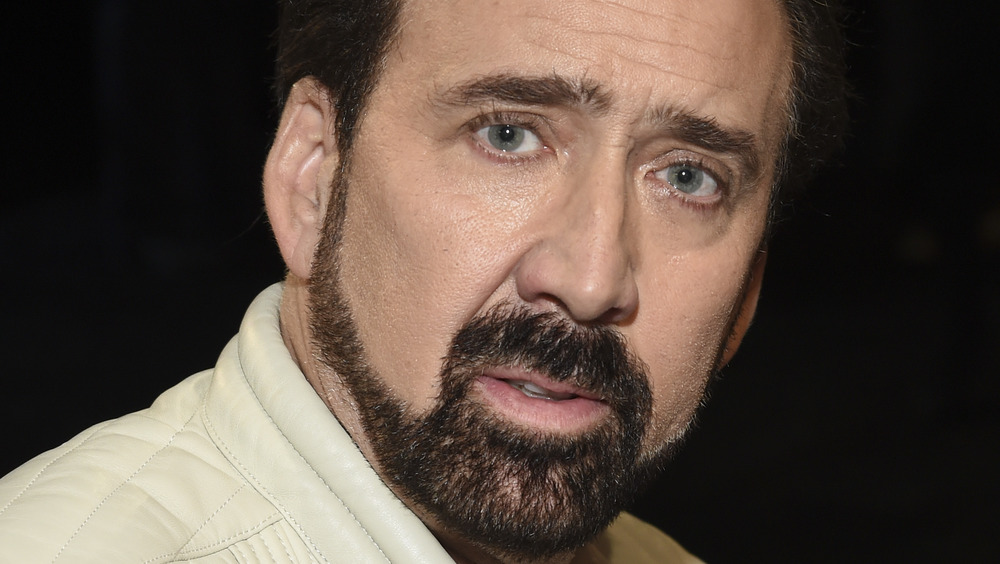 Michael Kovac/Getty Images
So what set this audition apart? As Dennings told Variety, her character was supposed to be physically restrained by the famous actor and struggling to get away — but Cage wanted no part of that. "I realized pretty quick that that actor is not going to touch me. He's also not going to be near me. He was at the other end of the room, which seemed to be his choice," Dennings said. Instead, as she tells it, she had no other option but to mime the struggle, causing her to look "like an absolute moron," in her estimation. 
While Dennings didn't get the part, she does recall having a great conversation with Cage afterward and described the cringey audition process as a "huge curveball" but a valuable learning opportunity for a young actress. As for Cage, Dennings clearly harbors no ill will about his unusually standoffish scene read. "I'm actually really grateful for that experience just because I wanted to be in a room with Nicolas Cage." she explained. "I'm a young girl so he didn't want to physically touch me and make me uncomfortable. I appreciate it. I really do."
Of course, what's not to appreciate about Nicolas Cage?