Why Fei From The Umbrella Academy Season 3 Looks So Familiar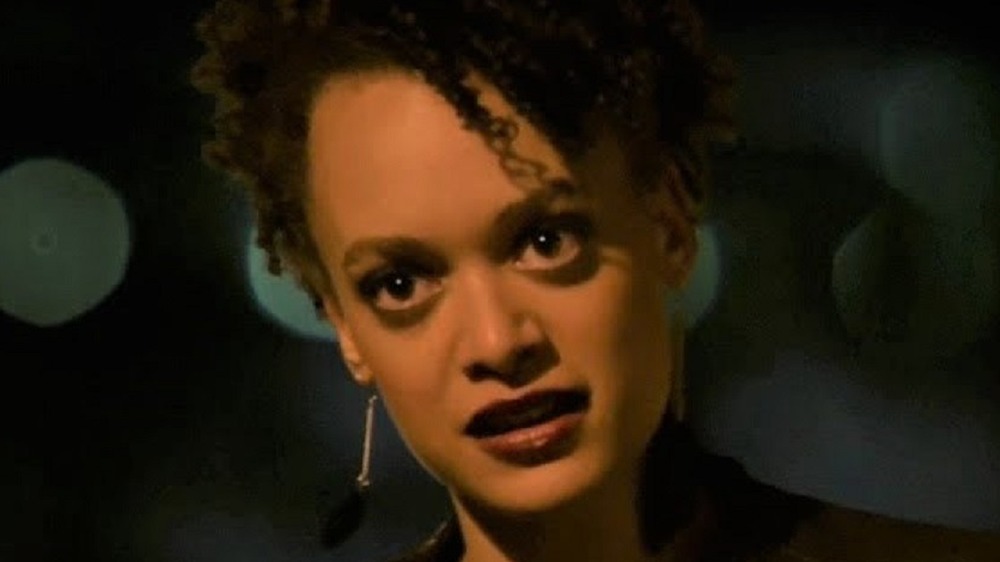 The CW
While we wait for more details on The Umbrella Academy season 3 release date and plot, we have cast updates to obsess over in the meantime. Netflix has now revealed exactly who will be playing the students in the Sparrow Academy.
Here's a quick refresher, since the ending of Umbrella Academy season 2 dropped a metaphorical nuclear bomb: In the show's universe, the family of misfits has managed to time travel back to their adoptive father Reginald Hargreeves (Colm Feore), who they find has replaced them with six different supernaturally talented students. The common denominator is Ben (Justin H. Min), but in this universe, he seems... different — much more confrontational, to say the least.
There's already a Ben Hargreeves theory that has Umbrella Academy fans talking: but for now let's focus on his new siblings, specifically Fei. The Umbrella Academy Twitter account tweeted that this character: "sees the world in a special way. She's typically the smartest person in the room and willing to negotiate — yet, once you cross her, there's no turning back." She'll be played by Britne Oldford, and we know far more about her than her character. This is why Fei from The Umbrella Academy season three looks so familiar — especially if you watch a lot of supernatural TV.
Britne Oldford started out in two unlikely teen drama flops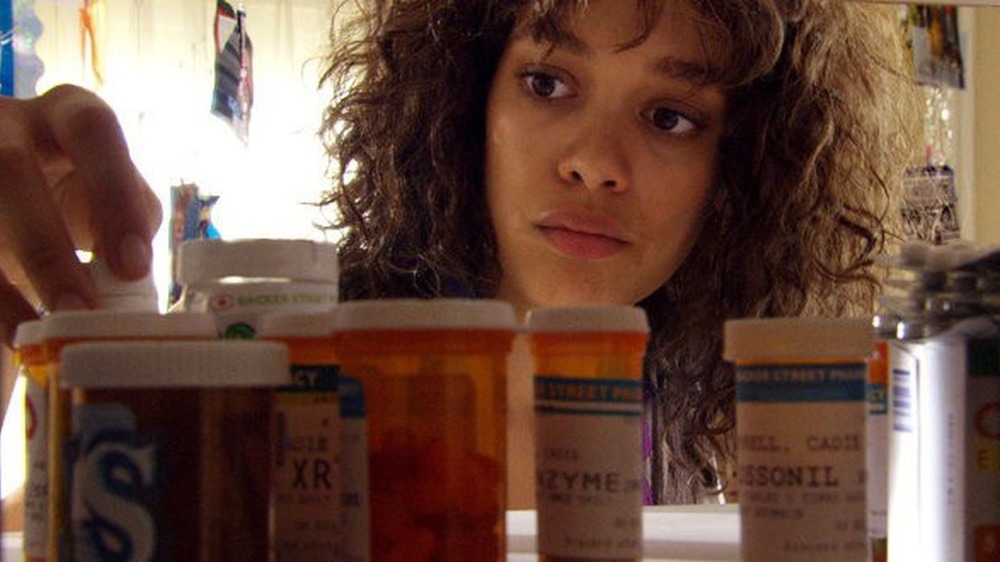 MTV
Oldford's first big break didn't work out exactly how she'd hoped. In 2010 she landed a role in MTV's American remake of British teen drama Skins. Her character Cadie was based on one of the original show's most popular characters, Cassie, who lives with multiple mental health issues and has an endearingly sweet nature (when she's not being manipulative).
In the lead up to the show's debut in January 2011, Oldford told Collider that Cadie would be "much different from Cassie... She loves pills and just wants more pills." Speaking about her hopes for the remake — always a challenge, unless you're The Office — she said, "All we really want is to make this an incredible show... I'm trying to be as positive as possible, but I think it will be great."
Oldford had reason to be excited. The British Skins version ran for seven seasons, and helped to kick off the careers of several well-known actors, including Kaya Scodelario (Teresa from The Maze Runner), Nicholas Hoult (from the J.R.R. Tolkien biopic, Tolkien, and Dark Phoenix) and Joe Dempsie (aka Gendry from Game of Thrones). Sadly, despite all the publicity, US Skins was canceled after just one season.
Oldford's next shot at a derivative of a popular teen drama came a couple of years later, when she was cast in Ravenswood, a spin-off of Pretty Little Liars. Set in a nearby town, Ravenswood leaned into the supernatural elements, following a group of teens brought together by a curse. After a promising start, the ratings dropped off, and the show was not renewed for season two.
Britne Oldford has since appeared in two major shows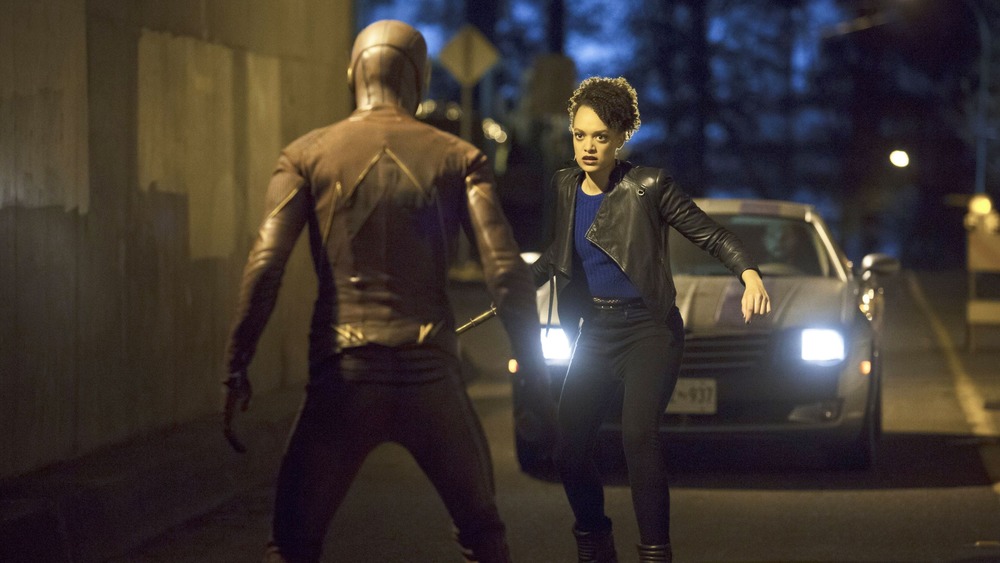 The CW
Like most actors, Oldford's resume includes appearances in a few shows that have mostly dropped off the radar. She had a one-season arc in Hulu's Aaron Paul-starring The Path — which has since been canceled — and she also appeared in single-season of the Syfy series, Hunters.
However, in between Skins and Ravenswood, Oldford landed a role in a show that's already become a cult classic — or perhaps an occult classic. She played Alma Walker in American Horror Story: Asylum, which is the second season of the anthology series, for anyone not keeping count. Alma was married to Kit Walker (Evan Peters), the Briarcliff inmate who'd been abducted by aliens, and was eventually committed to the asylum herself.
Oldford's other most high profile series is The Flash (and web series spin-off, The Flash: Chronicles of Cisco) in which she played villain-turned-frenemy, Shawna Baez (aka Peek-a-Boo), who is a meta-human that can teleport. So, The Umbrella Academy might not be her first experience wielding superpowers — but whether Fei is more friend or enemy to the original academy members remains to be seen.