Why Teresa From The Maze Runner Looks So Familiar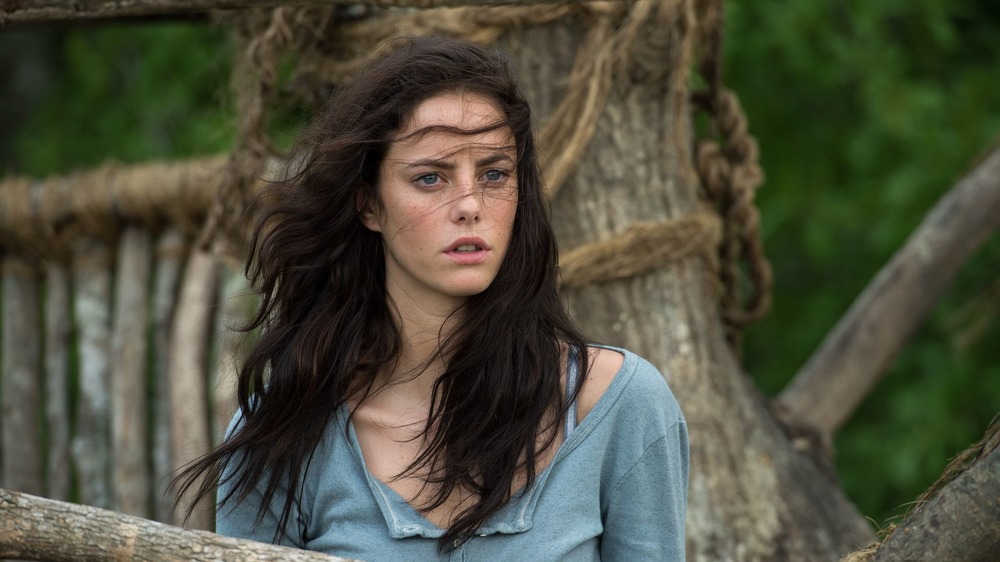 20th Century Studios
Based on the young adult book series by James Dashner, The Maze Runner is a film trilogy that came out between 2014 and 2018. The franchise stars Dylan O'Brien as Thomas, a boy who wakes up in a box in the middle of a huge maze, with no memories except his name. Living with a group of other boys in the same situation, Thomas adjusts to his new reality, befriending Newt (Thomas Brodie-Sangster) and Minho (Ki Hong Lee), but makes it his mission to find a way out of the maze. 
While watching The Maze Runner, there's one character who undeniably sticks out from the rest—and that's Teresa, played by Kaya Scodelario. As the only girl in a group full of young boys, she's an outsider. Few people trust her, aside from Thomas, whose name is the only thing she remembers aside from her own. As they work together to escape, the group uncovers more about the mysterious, overseeing organization called WCKD, the virus that is ravaging the outside world, and their role in all of it.
Scodelario is an English actress who may be familiar to fans, especially now, as she is quickly gaining popularity and star power with every role she takes on. Still don't know where you've seen her before? Here are the biggest roles of Scodelario's career so far.
Kaya Scodelario played the iconic Effy in the UK series, Skins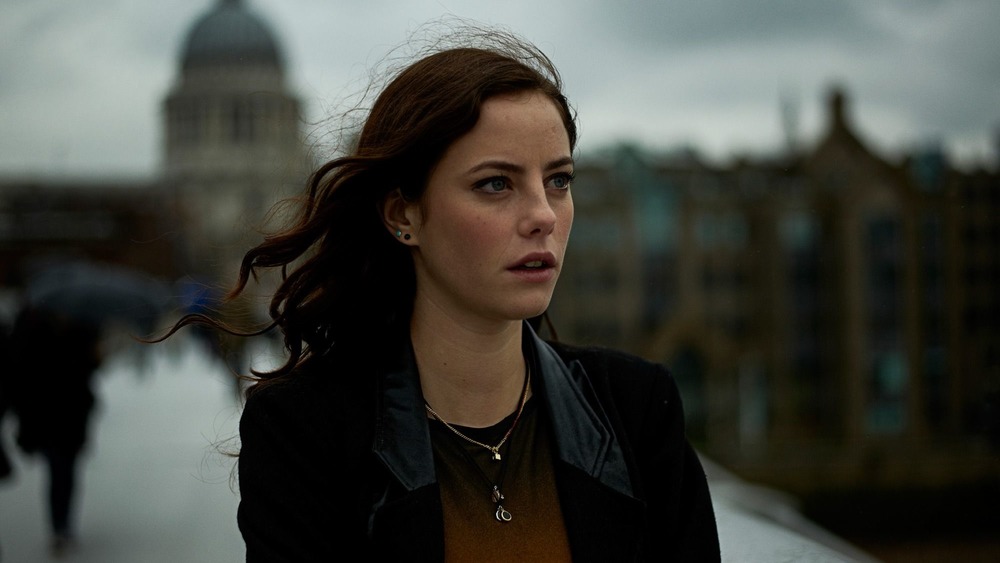 E4
Skins is a drama about a group of British teens in Bristol, South West England that ran from 2007 to 2013. The show was quite controversial when it aired, as it explores a lot of dark topics—including depression, substance abuse, bipolar disorder, bullying, and death.
A clever teenage girl with a strong grunge style, Scodelario's Skins character Effy is the younger sister of Tony Stonem, played by Nicholas Hoult. Effy is featured in four seasons of the series—the only person to do so—as every two seasons, Skins cycled out new characters and storylines. Effy is the main character in seasons 3 and 4, commonly referred to as the second generation, stirring up trouble in a new group of friends consisting of Freddie (Lucas Pasqualino), Cook (Jack O'Connell), and JJ (Ollie Barbieri). She suffers from depression and bipolar disorder and has difficulty maintaining healthy relationships. 
For seasons 5 and 6 Skins switched the cast, but returned to Effy's story for a two-part episode in the final seventh season. Season 7 also features episodes focused on Cook and Cassie (Hannah Murray), allowing the show to check back in on fan-favorite characters and finish up their storylines. Soon after Skins ended, Scodelario booked The Maze Runner, along with an appearance in the Pirates of the Caribbean film series as Carina Smyth, a clever young astronomer. 
Scodelario portrayed Carole Ann Boone in Extremely Wicked, Shockingly Evil and Vile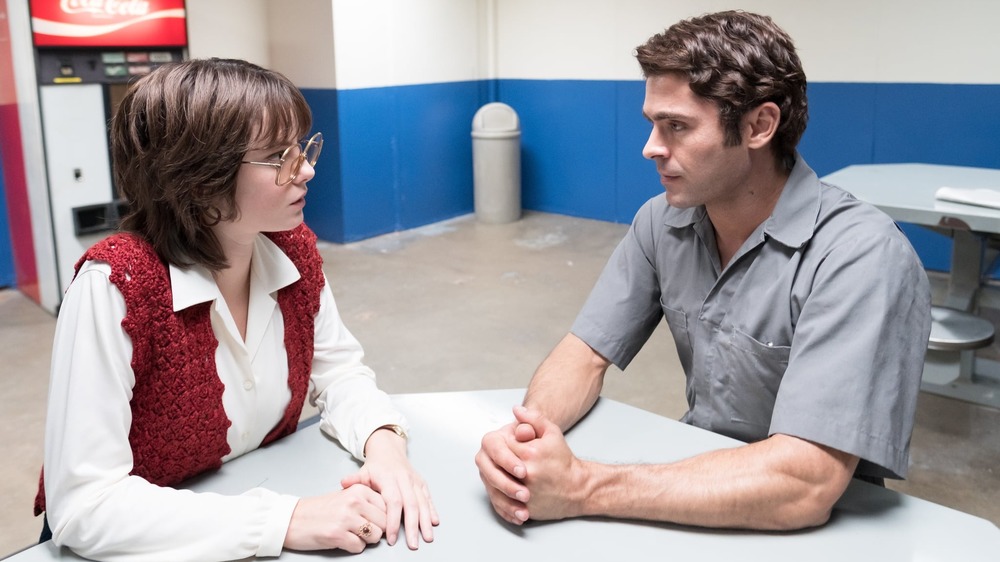 Netflix
In 2019, Netflix premiered the highly-anticipated film Extremely Wicked, Shockingly Evil and Vile, featuring Zac Efron as serial killer Ted Bundy. The movie is based on The Phantom Prince: My Life with Ted Bundy, a nonfiction book written by Bundy's real-life girlfriend before his arrest, Elizabeth Kendall — real name Liz Kloepfer — who is played on-screen by Lily Collins. Overall, critical response to the Extremely Wicked, Shockingly Evil and Vile was mixed, though most spoke positively of Efron's performance and ability to embody Bundy so well.
As for Scodelario, she portrays Carole Ann Boone—a woman who was friends with Bundy before his arrest and fell in love with him throughout his trials, later marrying and having a baby with the killer. She believed he was innocent until a few years before his death when he confessed his crimes to Boone, leading her to promptly divorce him and disappear. The Roger Ebert review of the film praises Scodelario's "very intelligent performance," and cites how the movie explores, through Boone, why some women are drawn to incarcerated killers in this way. 
Crawl features Scodelario fighting alligators in a hurricane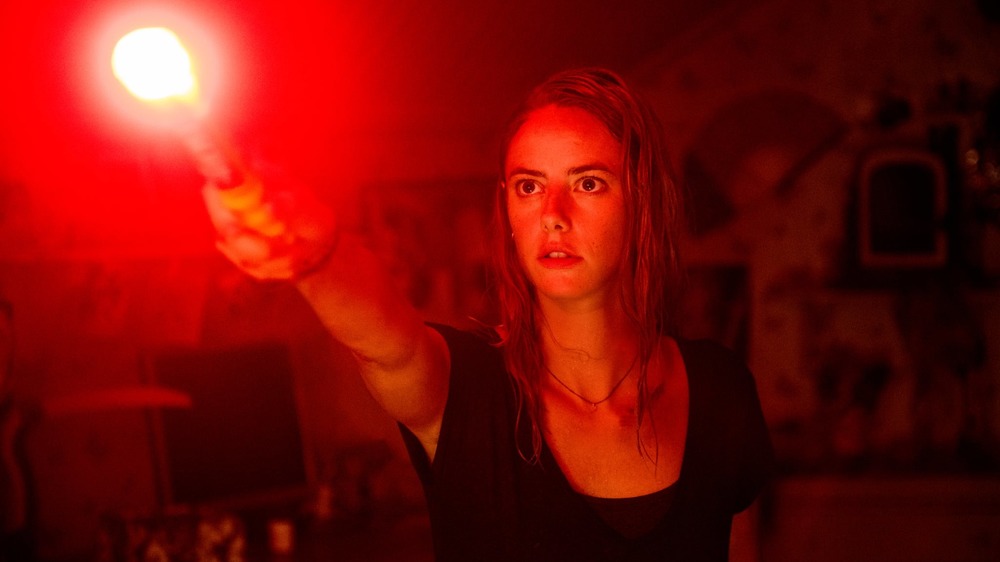 Paramount Pictures
Jumping back into action, Scodelario starred in the thriller Crawl in 2019. The movie is about a young woman named Haley (Scodelario) who attempts to rescue her father Dave (Barry Pepper) from a category 5 hurricane, leading them both to become trapped in a flooding house with hungry alligators. The movie is exactly like you'd imagine—a terrifying hour and a half of tension and brutal horror. Crawl received a positive response from critics, with the film at 84% Certified Fresh on Rotten Tomatoes. 
 Scodelario likely took inspiration from her role in The Maze Runner series for Crawl, as both projects feature her character running for her life from murderous creatures and natural disasters of a sort. With only Pepper and Scodelario leading the film, the movie's emotion is entirely dependent on their performances, and it's safe to say they delivered. One critic, Tara Brady of The Irish Times, eloquently summed up the general consensus, that "If the world were a better place, more films would be like Crawl: note perfect, impeccably timed, thrillingly stressful, brilliantly cinematic, inventively gory, and under 90 minutes."
Netflix's Spinning Out stars Scodelario as ice skater Kat Baker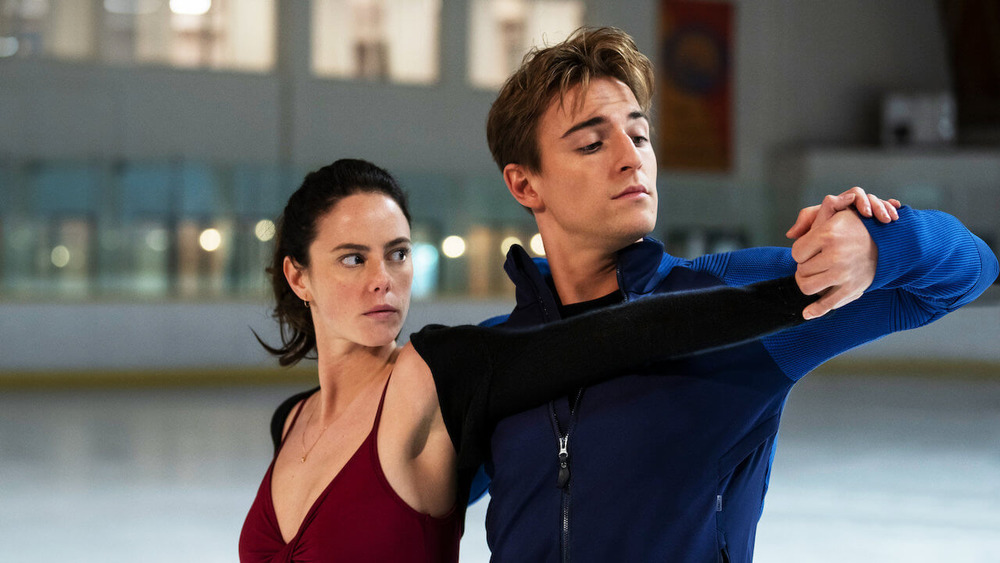 Netflix
January 2020 began with Scodelario's return to television, starring in the Netflix ice-skating drama Spinning Out. A brilliant solo skater with dreams of going to the Olympics, Kat Baker (Scodelario) suffers an injury that threatens her career. After recovery, she gets a second chance as a pairs skater with Justin Davis (Evan Roderick), a well-known womanizer, yet brilliant skater. 
As the two develop their skating partnership, chemistry sparks between them. Kat continually denies her feelings and focuses on skating, hiding a secret of her family's history of mental illness. Both Kat and her mother Carol (January Jones) live with bipolar disorder, and Kat has difficult episodes when she stops taking her medicine. Spinning Out also stars Willow Shields—who many will recognize from The Hunger Games—as Kat's younger sister Serena, another very talented ice skater aiming for the Olympics.
Spinning Out explores the strains of living with bipolar disorder and PTSD, how others should and shouldn't support someone living with these disabilities, and how to maintain relationships through similar stress and trauma. Despite the compelling themes and great performances from the cast, Spinning Out was canceled by Netflix after one season. Fortunately for Scodelario, this opened up her schedule for her next big project, the new Resident Evil film, in which she will play Claire Redfield.