Why Liam From Walker Looks So Familiar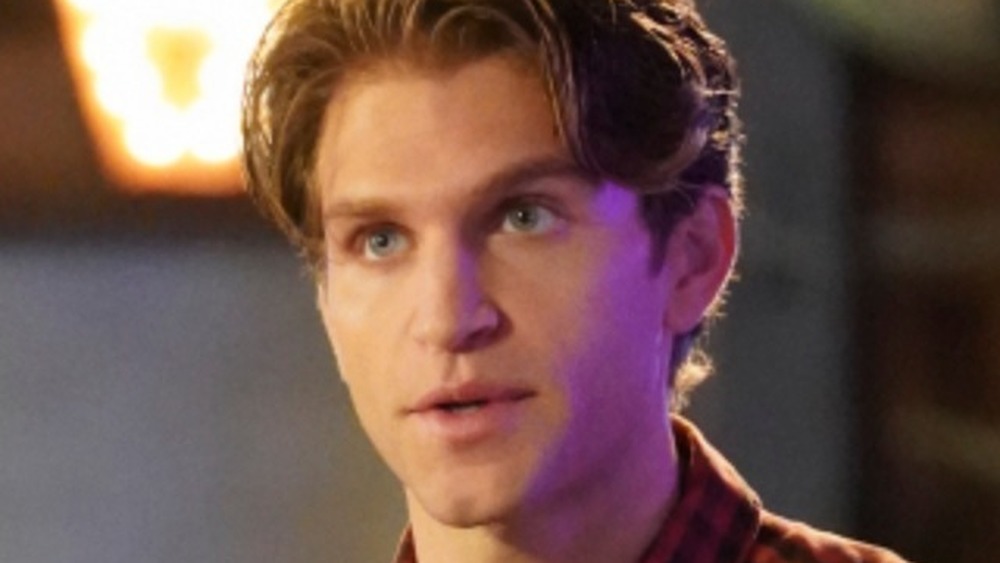 Rebecca Brenneman/The CW
Walker is the latest hit for The CW and has already been renewed for season 2 after just two episodes have aired. The cop drama is a reimagining of Walker, Texas Ranger, the Chuck Norris show from the '90s, and stars Supernatural alum Jared Padalecki, who moved on to this new CW show basically immediately after his long-running prior show ended. He plays Cordell Walker, a veteran of the Lone Star State's unique law enforcement agency, the Texas Rangers. He has recently returned home after a long undercover assignment that he took to escape from the pain of his wife Emily's (Genevieve Padalecki) murder. His family resents him for abandoning them in their time of need, and he's trying to rebuild his relationship with his daughter Stella (Violet Brinson) and his son August (Kale Culley) — along with basically everyone else in his life — while also trying to figure out who murdered Emily.
One of the other people with whom Walker has a strained relationship is his younger brother Liam, an assistant district attorney for the city of Austin. Liam helped take care of Walker's kids while he was gone, and even tried to adopt them due to Walker's negligence.
Liam Walker is played by Keegan Allen, who is best known for his role on a show that wasn't a CW show but feels like it could have been.
Keegan Allen was Toby Cavanaugh on Pretty Little Liars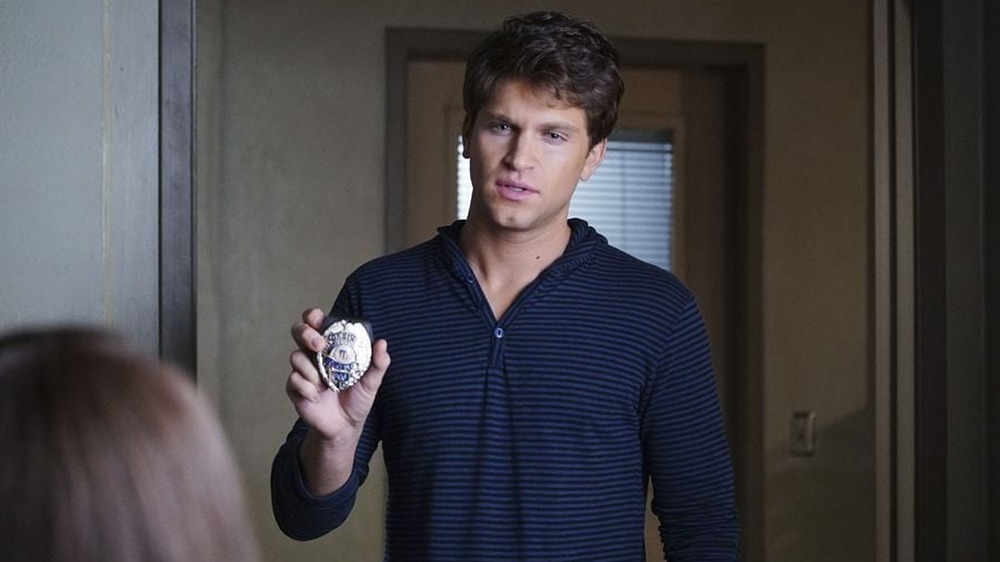 Freeform
Allen's breakout role and most prominent role until he landed Walker was as Toby Cavanaugh on the ABC Family/Freeform fan-favorite drama Pretty Little Liars. Allen appeared throughout that series' run from 2010 to 2017.
Toby was the boyfriend of Spencer Hastings (Troian Bellisario), the leader of the Liars. He and Spencer bonded early in the show because they were both being framed for Alison DiLaurentis' (Sasha Pieterse) murder. Spencer eventually broke up with him after the mysterious and vengeful antagonist "A" threatened his safety, but they got back together because she couldn't be apart from him. They broke up again, however, after Spencer found out he was working with "A." But then they got back together again once it became clear that he was only doing it to help Spencer and find out who the evil "Red Coat" was. After that, Toby and Spencer stayed together for good, and eventually got married. He became a Rosewood police officer.
He is Cole in No Escape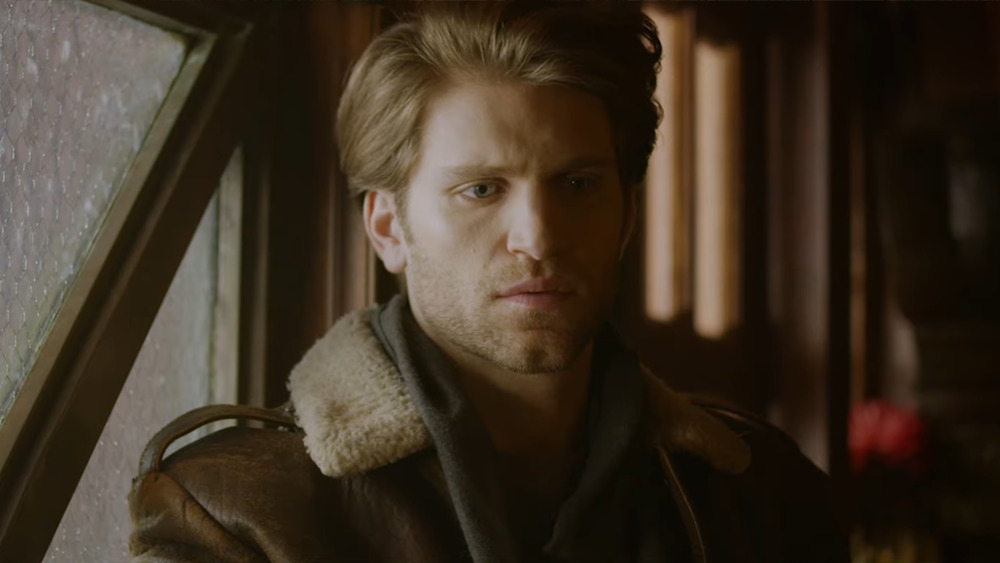 Vertical Entertainment US
After a decade in Hollywood, Allen's star is officially on the rise. There's his series regular role on Walker, and he also recently had his first lead role in a feature film, starring in the horror thriller No Escape, which was released in 2020 and is currently available to stream on Hulu.
In the Saw and Hostel-influenced horror flick, Allen plays Cole, a social media influencer who built an audience doing dangerous dares. For his next video, he goes to an extremely intense escape room in Russia, where the acts of torture and murder he witnesses seem uncomfortably real. And he's next.
No Escape was written, produced, and directed by Will Wernick, who also made the 2017 horror movie Escape Room. The man has a specialty. The film also stars Black Panther's Denzel Whitaker and Teen Wolf's Holland Roden.
If you watch the trailer for No Escape on YouTube, take care not to scroll down to the comments, because people are spoiling the ending willy-nilly in there.