Another Buck Rogers Movie Is In The Works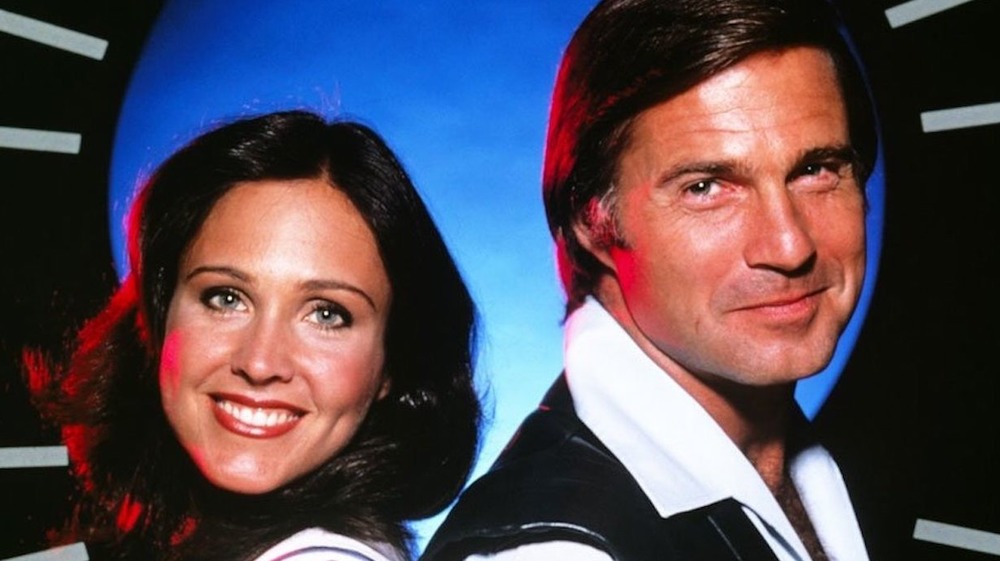 Glen A. Larson Productions/Universal Television
Science fiction fans are about to be flush with Buck Rogers content. And even after a roughly four-decade absence from mainstream entertainment, the pulpy adventures of the swashbuckling space man are now among the hottest properties in Hollywood, with a pair of major studios eyeing both a big screen and small screen return for the beloved character.
We've known about the in-the-works Buck Rogers television show for a while now, as the folks at Legendary Pictures announced plans for the series back in December. That show will reportedly be penned by comic book scribe Brian K. Vaughan (Paper Girls) and recently got a major profile boost after The Hollywood Reporter's Heat Vision reported George Clooney had boarded the project as a producer, likely eying the title role himself. As production on Buck Rogers' small screen return continues to gain traction, Skydance Media (the Misison: Impossible franchise) has also announced they're planning a big screen adaptation.
News of Skydance's Buck Rogers film project broke via Heat Vision, which notes specifically that the production house is working with the estate of Philip Francis Nowlan, the author who created the character in the late 1920s. We'll get to why that fact is important shortly. For now, we'll note that the Buck Rogers movie would mark the character's first big-screen appearance since 1979's Buck Rogers in the 25th Century, which was initially shot as a television movie pilot for NBC's series before shifting to movie theaters in the wake of Star Wars' blockbuster success.
As for the original Buck Rogers television series, it ran for two seasons on NBC, scoring a fiercely devoted fanbase no doubt eager to revisit the characters in any format after so many years.
A tricky legal battle is brewing over the dueling Buck Rogers projects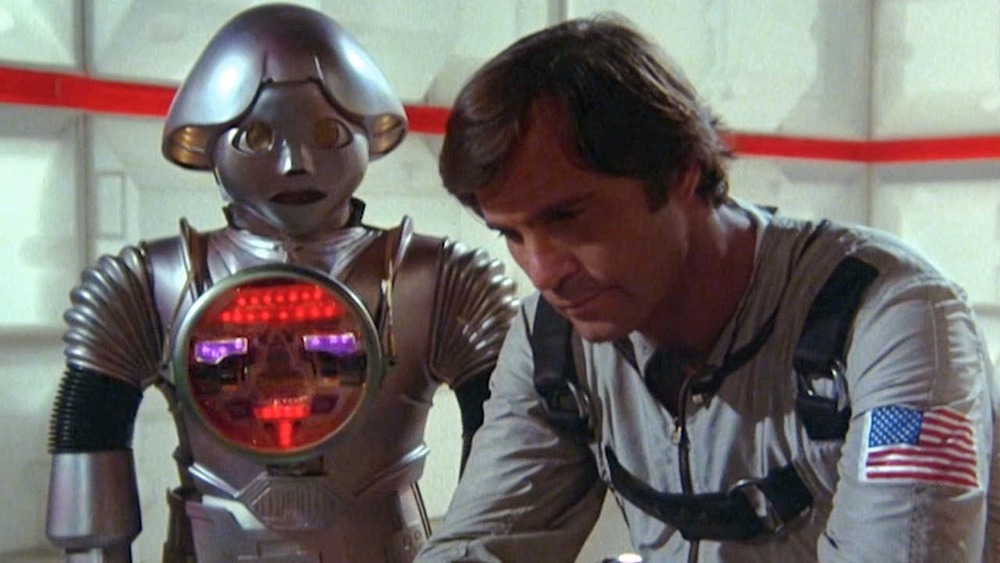 Glen A. Larson Productions/Universal Television
Exactly which Buck Rogers project fans will see is in question, as a legal battle is brewing between Legendary and Skydance over the rights to Nowlan's characters. And yes, that's where Skydance's participation with the Nowlan estate comes into play, as Deadline is reporting that the estate's legal team claims Legendary doesn't hold rights to any Buck Rogers content. To that point, they've sent a cease-and-desist letter to Legendary bosses demanding they halt production on their Buck Rogers adaptation.
At the center of the fray may be the name Buck Rogers itself, as the character was named Anthony Rogers in Nowlan's 1928 novella Armageddon 2419 A.D. The name was changed to William "Buck" Rogers for ensuing stories, but since that original novella is now considered public domain, Legendary's contention may be they don't need permission from the Nowlan estate to adapt the property — though the estate's legal team apparently questions even that partial "public domain" status.
Per that letter, the Nowlan's attorney states bluntly, "Be advised that the Buck Rogers Interests have signed an agreement with Skydance Productions LLC to produce Buck Rogers content. Your conduct is a slander of title of the rights the Buck Rogers Interests own. Demand is made that you correct the record publicly as Legendary/Murphy have no chain of title."
As of this writing, proper legal action has not been taken, though said letter is strongly worded, to say the least. For their part, Deadline states that Legendary is confident in their position, responding via spokesperson, "We have secured the rights we need to proceed with our project and the company will not comment any further on these baseless claims."
As it stands, it seems both Buck Rogers projects are still moving forward, though the future may tell a very different tale. Stay tuned.