What's The Name Of The Song In Tide's Jason Alexander Hoodie Commercial?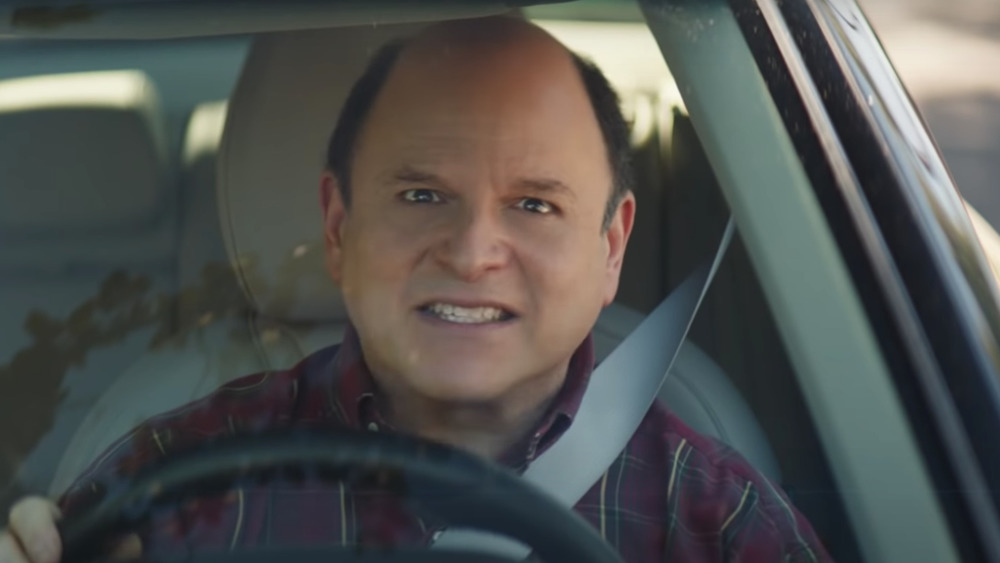 Tide
Who would have thought 2021 would kickoff with Jason Alexander asking for his face back? Most of us probably didn't have it on our 2021 bingo card, but with the premiere of a new Super Bowl ad from Tide, the Seinfeld actor does exactly that — and to a tune many viewers might recognize.
The Super Bowl is not only the most important time of the year for football fans, but it's one of the extremely rare occasions for advertisers to nab a time slot in which they can show off their products to over 100 million viewers (via Variety). Tide laundry detergent is making the most of its 60-second spot this year, aiming for the absurdly humorous in an ad that shows the teenage owner of a Jason Alexander hoodie reflecting on all the ways he not only dirtied, but upset his sensitive hoodie with Alexander's face on it.
In addition to Alexander's ever-changing face, viewers will likely recognize the song playing throughout the ad as well. The catchy song is the "Theme from The Greatest American Hero (Believe It or Not)." It was the theme to a 1980's television series called — you guessed it – The Greatest American Hero, which centered around a substitute teacher who becomes imbued with superhuman abilities after he's given a special suit.
The song, sung by Joey Scarbury, has since overshadowed the show, as the series was canceled after three seasons and has more or less been lost to the annals of time. Despite a failed reboot attempt, the show is still mostly known for its theme song, which peaked at number two on the Billboard Charts in 1981 and gained a second life in the '90s on Seinfeld.
Seinfeld fans will recognize the commercial's song as a nod to George Costanza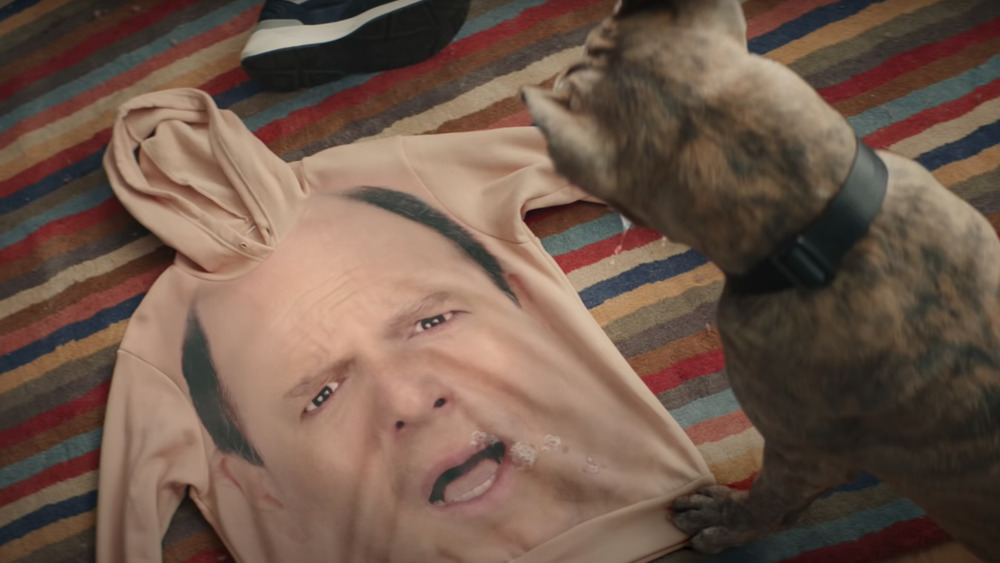 Tide
It's fitting that the Tide ad uses the "Theme from The Greatest American Hero" throughout the commercial, as it also featured in one of George Costanza's (Alexander) most hysterical moments (of which there are many) on Seinfeld. The famous scene from the episode entitled "The Susie" shows George sitting on his couch eating popcorn, using his own self-sung parody of the song ("Believe it or not, George isn't at home") as a way to avoid getting dumped by his girlfriend.
The scene is still so famous that on the YouTube video for The Greatest American Hero theme, users flooded the comments with references to George's answering machine. On a 2015 episode of The Late Late Show with James Corden, Seinfeld fan and WandaVision star Kat Dennings even got Alexander to record a custom version of the song for her phone's voicemail message.
Get ready to have the tune interjected back into the zeitgeist in a major way.