What To Watch On Super Bowl Sunday If You Hate Football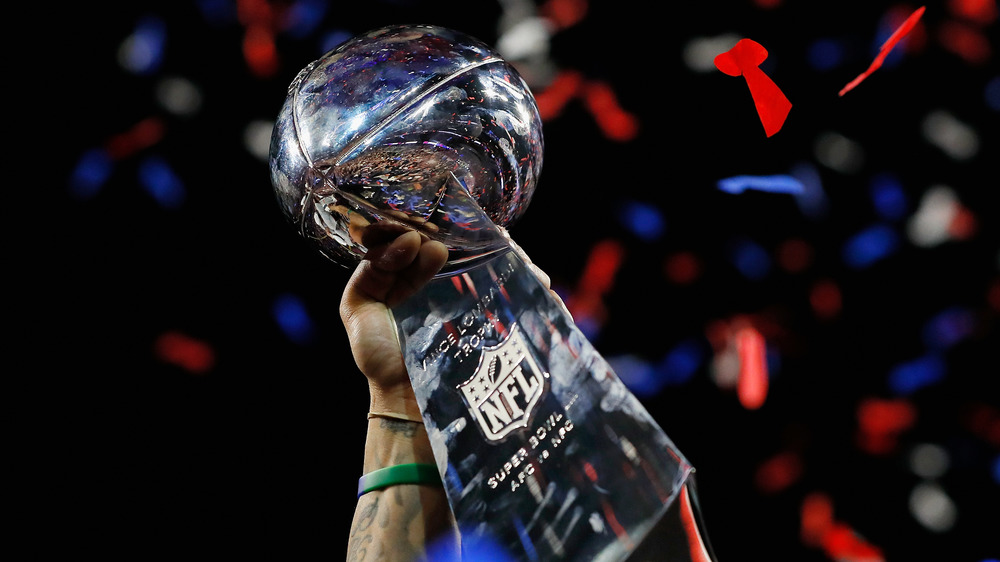 Kevin C. Cox/Getty Images
Last year, more than 100 million people watched Super Bowl LIV. In an age where there are so many TV series and viewing options available, it's rare to find a television event that can bring so many people together. Still, for everyone who loves the excitement of a good game and all the bells and whistles that come along with it ... there are many of us who really couldn't care less about football.
Super Bowl Sunday is a difficult day for those people, especially if they usually spend their weekend evenings chilling in front of the TV. You may have to escape to another room, or another screen, to watch something besides the Big Game — but we're here to tell you, you do have options (yes, even beyond the Puppy and Kitten Bowls).
Whether you're looking for a movie to watch or a TV series to binge, there are a ton of choices for what to turn on if you want to tune out the 2021 Super Bowl. Let's take a look at a few recommendations.
Check out one of many movie marathons running all day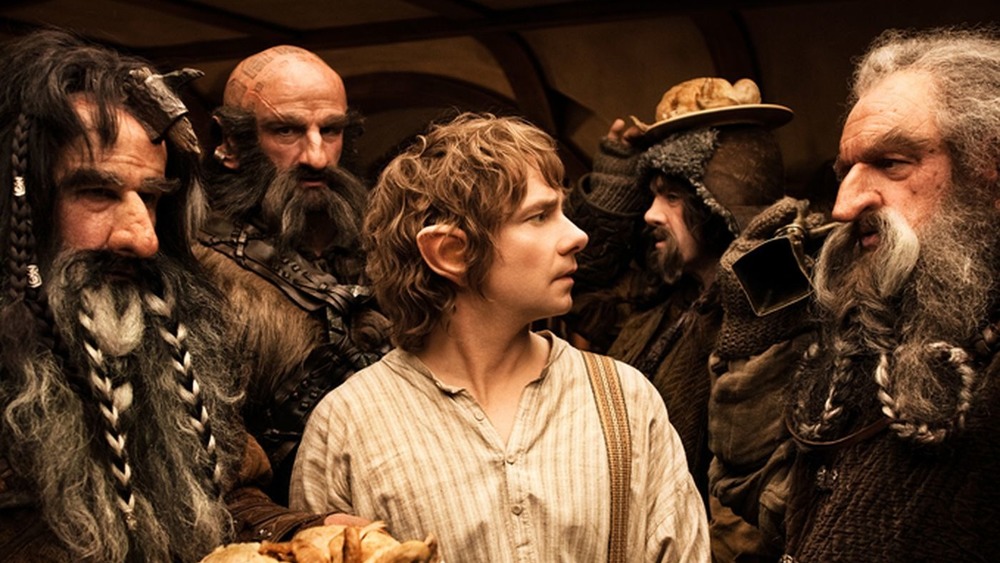 Warner Bros. Pictures
Networks like AMC and Freeform have anti-Super Bowl viewers covered on February 7. Beginning in the afternoon and extending late into the evening, several TV networks are running marathons of popular movie franchises.
Fantasy lovers will be pleased to know that on AMC, you can catch all three of chapters of Peter Jackson's Hobbit series beginning at 12:15 p.m. ET. The Hobbit: The Desolation of Smaug will start at 4:15 p.m. and The Hobbit: The Battle of the Five Armies will air from 8:00 p.m. to 11:15 p.m.
If post apocalyptic political intrigue is more your style, over on Freeform you can watch Katniss Everdeen (Jennifer Lawrence) and Peeta Mellark (Josh Hutcherson) overthrow more than one corrupt governing body in a Hunger Games marathon. All four of the films in that popular franchise will air between 11:15 a.m. ET and 11:55 p.m.
On E!, they're getting steamy with a Fifty Shades of Grey marathon beginning at 3:30 p.m. TNT is taking a slightly different thematic approach to its movie marathon. Throughout the day, the network will air a plethora of DCEU movies from 10:00 a.m. ET to midnight. The movies they have on deck are Man of Steel, Suicide Squad, Justice League, Batman v Superman: Dawn of Justice, and Aquaman.
Regardless of what genre you're in the mood for, these marathons will allow you to miss the entirety of Super Bowl Sunday events, from the pre-show to the post-show and everything in between. If you don't have the time or the attention span to sit through a whole day worth of movies, though, there are other options for you on Super Bowl Sunday.
There are plenty of TV shows to binge on Super Bowl Sunday, too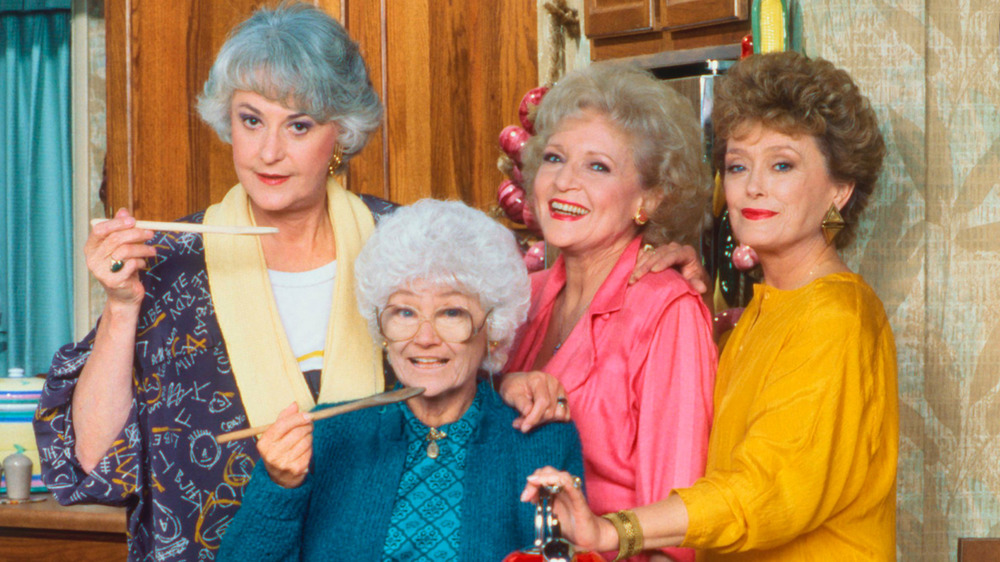 NBC
Most TV networks stick to re-airing programs on Super Bowl Sunday, since they know most viewers won't be tuning in. That doesn't mean there won't be anything worth watching, though. In fact, if you've been feeling nostalgic for some of your old favorite TV shows, it might be the perfect day to channel surf.
Looking to binge watch your favorite reality TV shows? Bravo is running Real Housewives episodes all day, while there's a Duck Dynasty marathon on FYI.
In the mood to zone out and laugh? FXX is running back-to-back mini-marathons of The Simpsons, Family Guy and Bob's Burgers. Want something funny that's a little more cerebral? Comedy Central is running episodes of The Office until 6:30 p.m., when it will begin a whole block of Schitt's Creek episodes. Or you could just turn on Hallmark when the game starts — they're running non-stop Golden Girls episodes all night.
So, all things considered, Super Bowl Sunday can be a win, even for those of us that aren't planning on watching the game.