The Robert Pattinson Thriller Hidden Gem You Can Stream On Netflix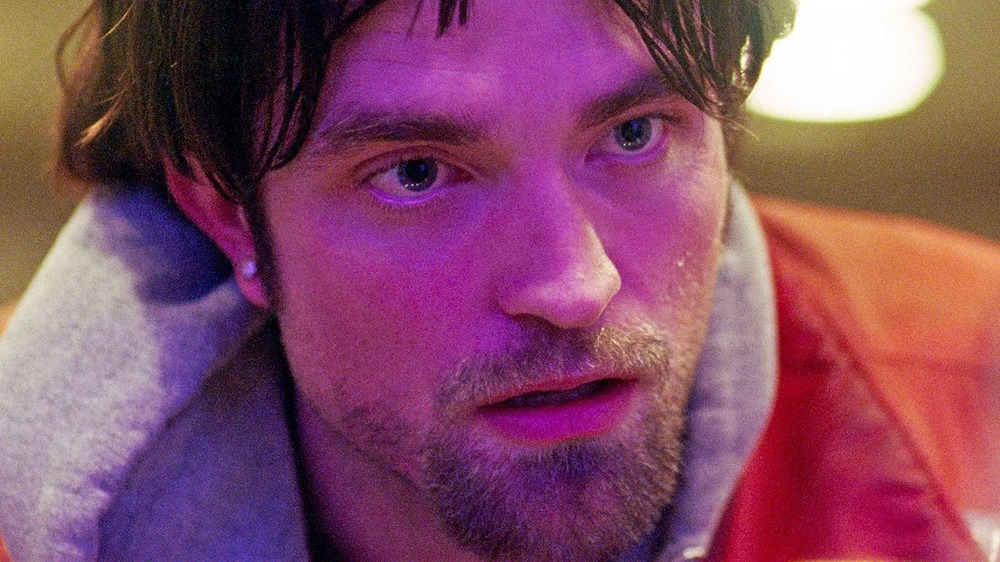 A24
For years now, it seems as though Robert Pattinson has been dead-set on getting away from being known as "The Twilight guy" or "the guy with a really unique way of dealing with stalkers." Once his tenure as Edward Cullen was over, he starred in eclectic smaller films like Maps to the Stars and Queen of the Desert. He'd eventually return to more mainstream films like Christopher Nolan's Tenet and the upcoming Batman reboot, but for a period of time, he stretched his acting muscles as far as they would go in less-publicized fare. This led to one of the best performances of his career in the 2017 thriller Good Time. 
From the Safdie brothers, best known for the anxiety-inducing Uncut Gems that should've landed Adam Sandler an Oscar nomination, Good Time is another film you should only watch if you want your adrenaline cranked up to 11 for 100 minutes straight. It's a seedy, dark crime drama that's perfect if you're a fan of Nightcrawler or Nocturnal Animals, both of which also happen to be available to watch on Netflix. If you want to watch Pattinson do more running in a movie than Tom Cruise, then cue up Good Time next. 
If you're still on the fence about Robert Pattinson playing Batman, then watch Good Time to be convinced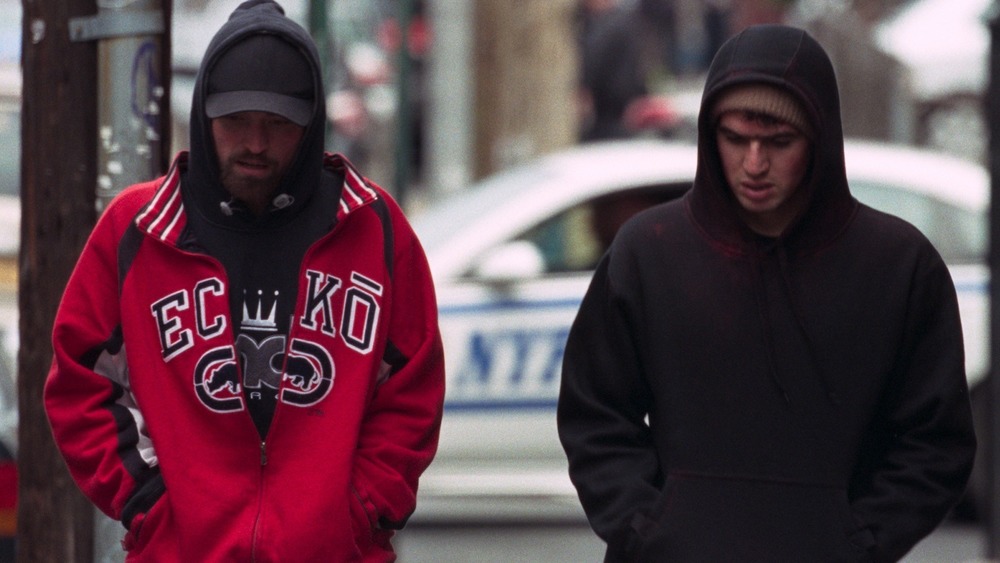 A24
Good Time has a simple enough premise. A criminal, Connie Nikas (Pattinson), along with his developmentally-disabled brother, Nick (Benny Safdie), pull off a bank robbery and make out with $65,000. Things quickly go awry when the dye pack in the money bag goes off, however, and through a series of unfortunate events, Nick ends up arrested by the cops. Connie takes it upon himself to secure the funds necessary to get his brother out of jail so that they can get out of the city and avoid punishment. Good Time also stars Jennifer Jason Leigh, Barkhad Abdi, and rapper Necro.
Pattinson is the one front-and-center for much of the film, and he's utterly convincing in playing a character who's a borderline sociopath. His motivations are understandable and relatable because he ultimately just wants to help his brother, but he manipulates anyone within his immediate circle to attain that goal. It looks as though those antisocial tendencies may have been incorporated into his role as Bruce Wayne if the trailer for The Batman is anything to go off of.
Good Time isn't your average Hollywood thriller. There's something more primal at play here, which wasn't lost on critics. Adam Nayman of Sight and Sound wrote in his contemporaneous review, "The masterstroke of the script ... is how it takes a situation that, in almost any other film of this type, would be played for pathos — Connie's desperate attempt to retrieve a confused Nick from police custody after the latter is arrested following a botched heist — and instead strip-mines it for every last iota of moral ambiguity."
Good Time races around in your head long after it's over. You may have to do a bit of digging on Netflix to find it, but you won't regret indulging in your darker side by checking out this underrated film.