Why Dinah From Uncut Gems Looks So Familiar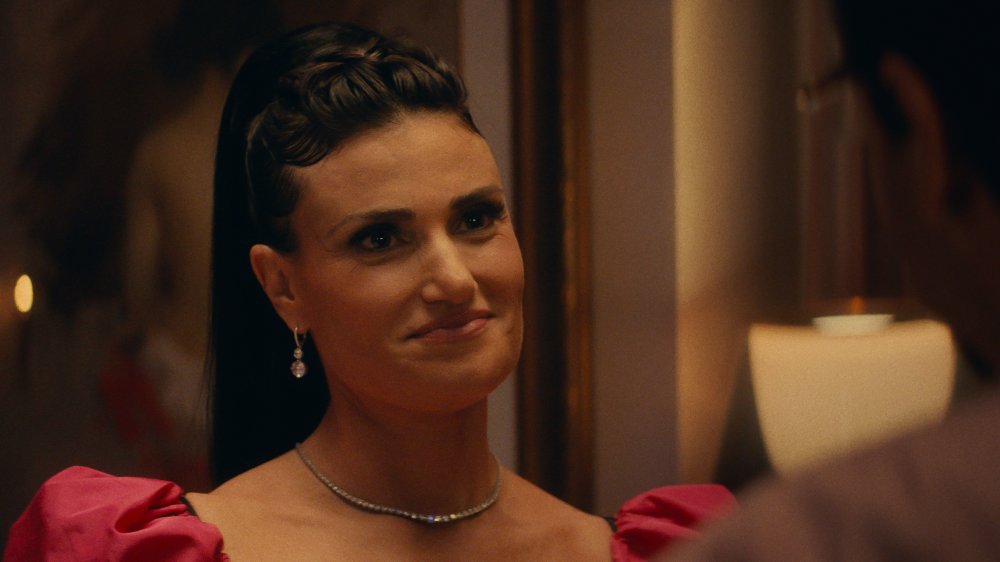 A24
If you only know funnyman Adam Sandler for movies like Billy Madison and Happy Gilmore, you'll definitely want to check out the actor's dramatic side in Uncut Gems, which was recently added to Netflix's extensive streaming lineup. Sandler stars as Howard Ratner, a New York City jeweler with a big presence and an even bigger gambling addiction — one which threatens to derail his entire life as he tries to track down an enormous, untouched gem that could pay off his crushing debt.
Directed by the innovative Safdie Brothers, Uncut Gems is a tense, gripping thrill ride of a film, and its authentic, lived-in feel is aided by Sandler's astounding central performance, a group of non-actors (including NBA player Kevin Garnett) who hold their own, newcomers like Julia Fox, and established performers like Idina Menzel. In the film, Menzel plays Dinah, Howard's estranged wife — though the two are separated emotionally and physically, he still spends time at their suburban home to support their son Eddie (Jonathan Aranbayev) and their daughter Marcel (Noa Fisher), and the two plan to divorce after Passover. Though her presence is brief, she makes an immediate impression.
Menzel is no stranger to the stage and screen. A famous Broadway star who bridged the gap from the Great White Way to Hollywood, you've definitely seen and heard Menzel plenty of times throughout her long career. Here's why Dinah looks so familiar, and where you've seen Menzel before.
Idina Menzel's storied career on the stage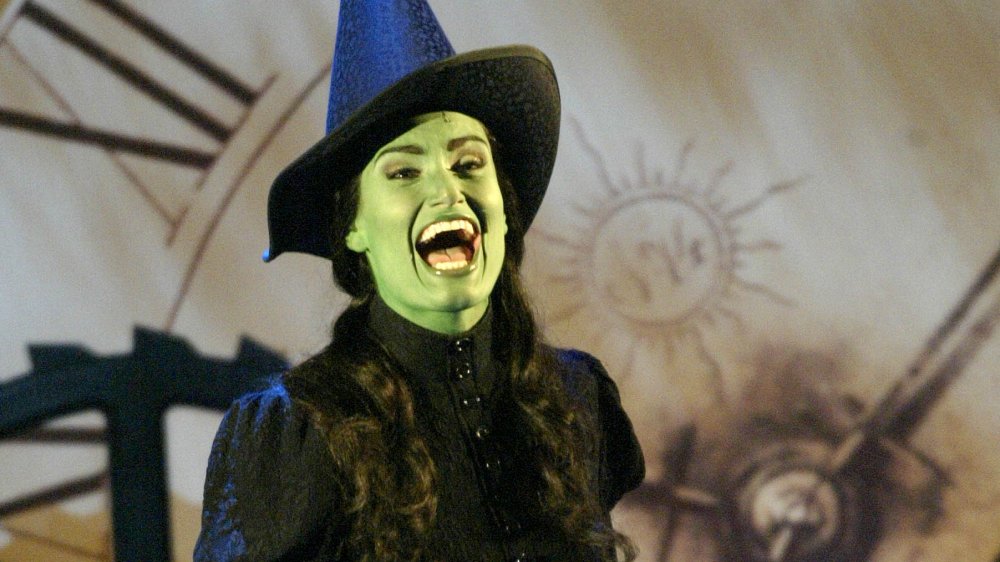 Frank Micelotta/Getty Images
Even if you're not a musical theater diehard, you've probably heard of some of Menzel's stage productions, which make up some of the most popular musicals of all time. In the mid 1990s, Menzel, along with her now ex-husband Taye Diggs (they married in 2003 and divorced in 2014), auditioned for the original Broadway production of Rent, Jonathan Larson's ode to young creatives struggling in New York City during the height of the HIV/AIDS crisis. Menzel played Maureen, a pansexual performance artist, and earned a Tony nomination for the role, paving the way for an illustrious career to come.
In 2003, after appearing on and off Broadway in the aftermath of Rent, Menzel originated the lead role of Elphaba, the young Wicked Witch of the West, in Stephen Schwartz's Wicked, which was based on a novel by Gregory Maguire. A sympathetic origin story of The Wizard of Oz's main villain, Wicked was an instant hit, and thanks to Menzel's powerhouse voice, which shone during showstoppers like "Defying Gravity," the show has remained immensely popular in the years since its premiere and has toured all over the world. For the role of Elphaba, Menzel won a Tony Award for Best Leading Actress in a Musical in 2004.
Even if you've never made it to Broadway, it's no surprise that Menzel, who is regarded as one of the industry's best vocalists, formed her career based on her incredible singing skills. However, there were more opportunities yet to come as Menzel began to transition to a film and television career.
Menzel earned fame and acclaim for Frozen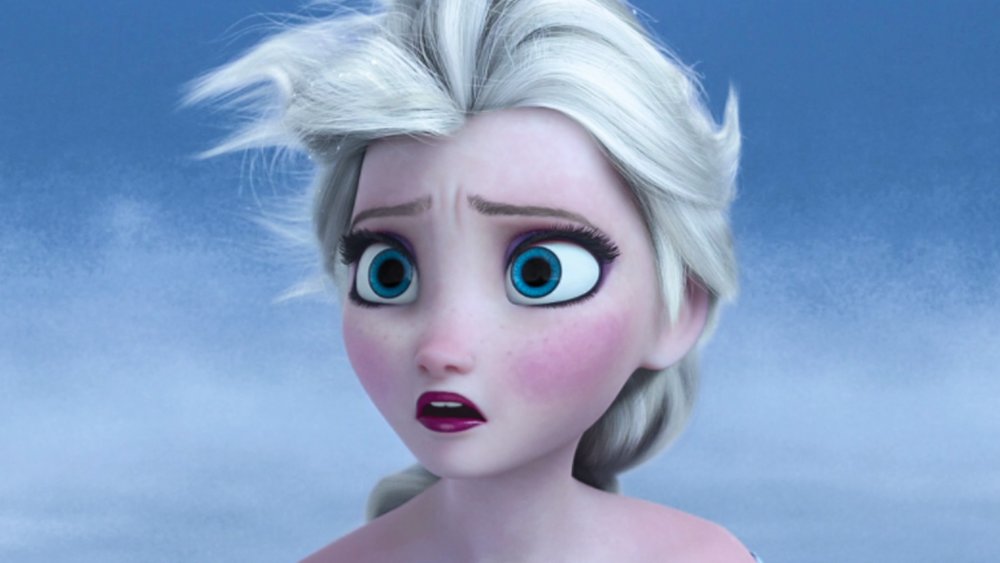 Disney
After reprising the role of Maureen in Chris Columbus' 2005 film adaptation of Rent, which featured most of the original Broadway cast, Menzel appeared in films like Disney's Amy Adams-led musical Enchanted (in which, oddly enough, she did not sing) and television shows like Glee, but her biggest break was yet to come.
Though Menzel doesn't physically appear in 2013's Frozen, the famous animated film about the ice queen Elsa (Menzel) and her impetuous sister Anna (Kristen Bell), fans likely recognize her voice from the film's breakout musical hit, "Let It Go." Written by Robert Lopez and Kristen Anderson-Lopez, the song managed to surpass the film itself — which, considering the movie's enormous success, was no small feat — and win an Academy Award. Menzel's name even managed to make headlines, somehow. During the 2014 Academy Awards ceremony, John Travolta introduced her as she prepared to perform "Let It Go," but famously, Travolta inexplicably changed the performer's name to "Adele Dazeem," spawning hundreds of memes. (She got him back the following year.)
Menzel reprised her role as Elsa in 2019's Frozen 2, which was also a smash hit, and in other Frozen properties like Olaf's Frozen Adventure, Frozen Fever, and other Frozen-adjacent projects like 2018's Ralph Breaks the Internet.
However, with Uncut Gems, Menzel has made her first big foray into serious drama, and after her scene-stealing role, it's easy to imagine that Menzel will keep working with huge stars like Sandler and visionaries like the Safdie brothers. Uncut Gems is streaming on Netflix now.